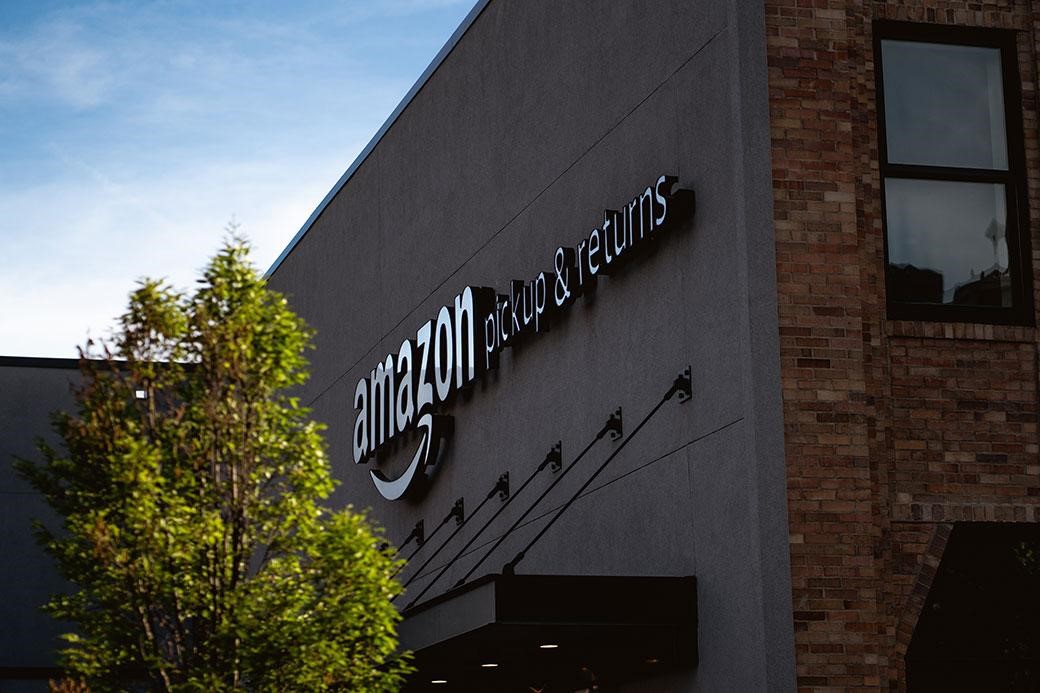 It's no secret that online selling is a booming industry. With the advent of huge marketplaces like Amazon, shoppers are flocking to their phones and computers to shop more than ever.

In fact, the eCommerce share of all global retail sales has consistently increased as the years have gone by. According to Statista, e-retail sales in 2019 accounted for 14.1% of all retail sales and are expected to reach 22% by 2023.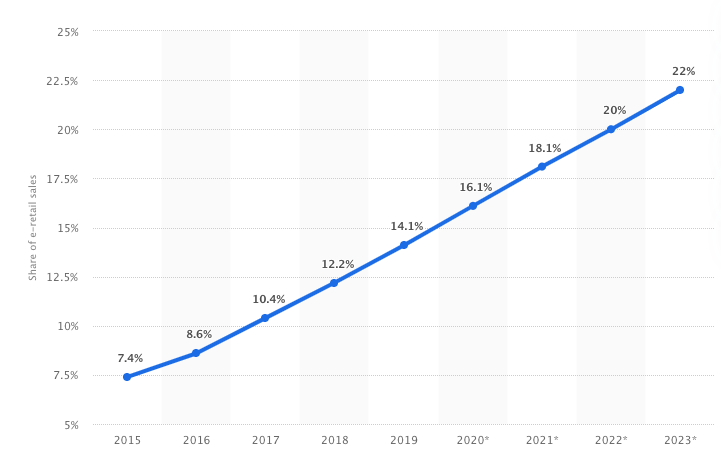 The eCommerce industry is not only growing day by day, but it is also expected to become the major player in retail. According to 99Firms' Ecommerce Statistics for 2020, online sales are expected to be responsible for 95% of all sales by 2040.
This is great news for you because it means that you can start a business of your own without having to invest thousands in rent, interior design, electricity, staff, and everything else.
A great way to start selling online as a beginner is to do it via Amazon. Amazon's share of the eCommerce market hit 49% in 2018 and is only growing. But, that's not all; Amazon FBA gives the average seller a 30-50% increase in sales.
Do you want to know how you can start profiting with Amazon? Let's dive right in.
How I Make $28,372 Per Month in Profit With Amazon FBA
If you want to learn how to make money with Amazon FBA, you are reading the right article. This is what my sales have looked like over a 30-day period: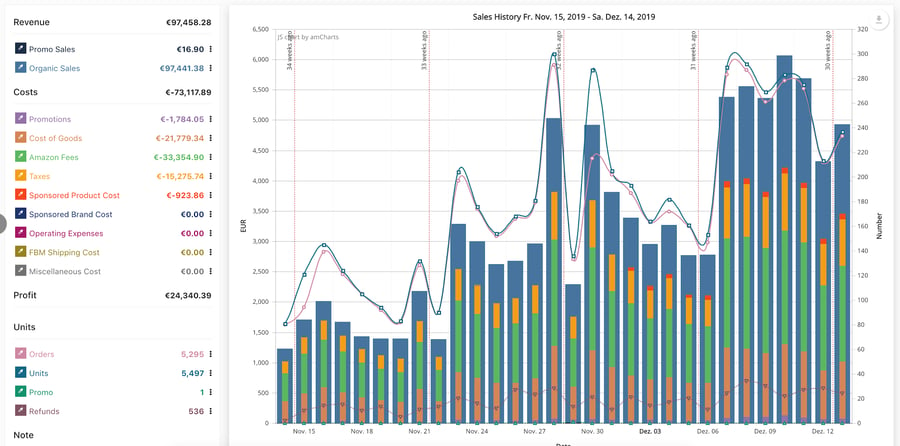 The revenue amounts are all in Euros because I started my Amazon FBA business through an EU account. This would be around $28,372 converted to USD.
Let's break this down.
My gross revenue was actually €97,458 ($113,604) which means that is the total value of all of the products I sold, but there were obviously certain costs involved.

Cost of Goods: This is the amount I spent to manufacture the products I sold on Amazon.
Amazon Fees: Amazon takes a percentage cut out of every purchase that is made through its platform in exchange for letting you use their platform. These are Amazon's fees.
Taxes: Amazon FBA sellers are liable to pay sales tax to the state where their products are stored in an Amazon warehouse.
Profit Margin: This is a decent 24.9%, which is relatively impressive.
I should also mention that this is a screenshot from a November to December period which is why it is a little higher than usual. My Amazon FBA business normally brings in about €10,000- €15,000 ($11,656 - $17,484) in net profit monthly.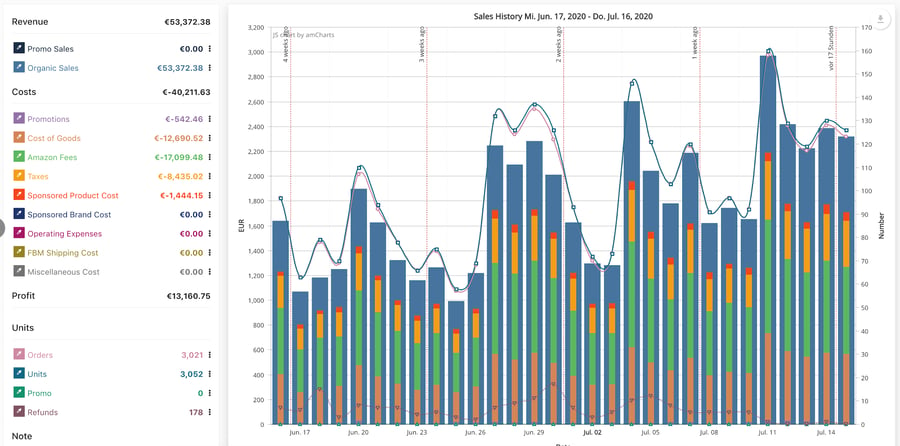 Due to COVID-19, my sales have actually dropped quite a bit since my products are in the travel niche. During more "normal times", my profit averages at about €15,000 - €20,000 ($17,484 - $23,312).
Now, I'm going to break down everything for you so you can replicate it step-by-step.
What Exactly Is Amazon FBA?
Just so we are on the same page, here is what Amazon FBA (Fulfillment by Amazon) means: You sell the product and Amazon ships it.
Here is how it works:
You manufacture the product using your own connections, services, and facilities.
Once the product is completely ready, you send it over to Amazon and it is stored in one of their many warehouses.
When your product is ordered by someone, Amazon will deal with all of the shipping, packing, picking, and everything else.
Amazon will also deal with any returns or refunds that are connected to your order.
You have to pay a certain percentage of your profit in fees to be part of the Amazon FBA program.
Essentially, the program allows you to benefit from Amazon's extensive distribution network and large audience reach. You also do not have to deal with customer clients because you will benefit from customer support provided by Amazon.
Step #1: The Product Research
Product research is going to be your most important step. It will make or break your potential business, which is why it's important that you select your product carefully.
You do not want to create an unpopular product and wind up losing money. Instead, narrow down on a product that is relatively popular, but is also not extremely competitive.
You then need to create a better product than what your competitors are selling and sell it at a better price.
Here is how you do that:
The first thing you need to do is find products that sell well, which means more than 10 sales daily. You also need to make sure the product is priced between $20 - $40 and isn't subject to seasonal changes.
A great tool to use when conducting product research is JungleScout. This tool gives you all the information you could possibly need to make your Amazon seller journey easier.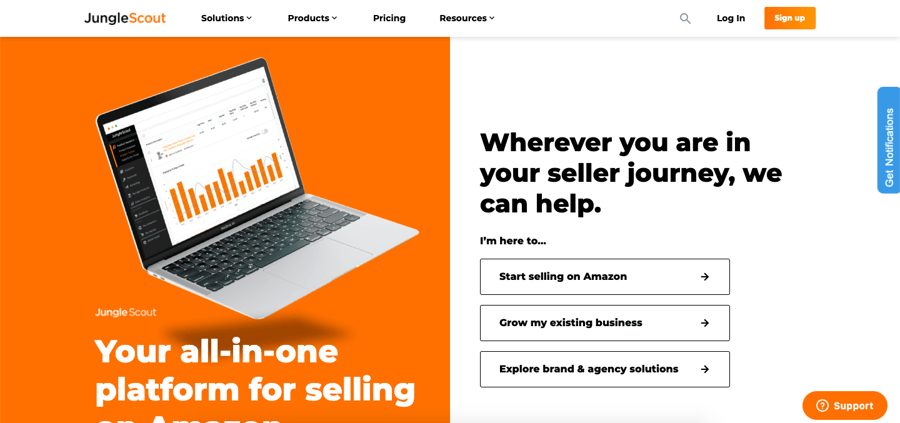 In regard to product selection, you can use it by setting up your desired filters to find products that match them. This will help you find a whole list of products that you could potentially narrow down even further.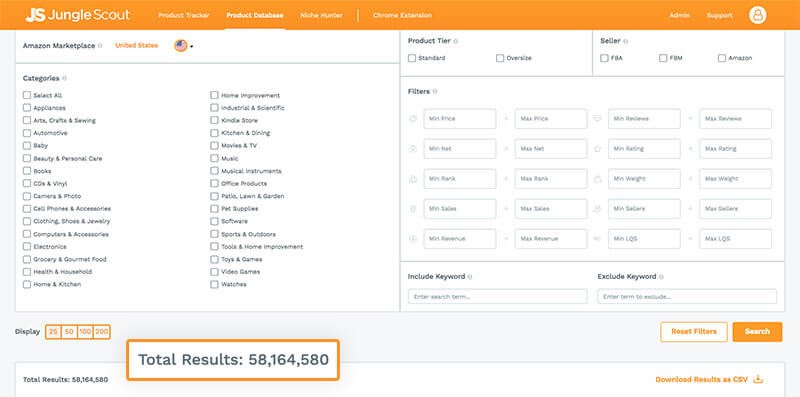 Image via Jungle Scout
When you are deciding what your product should be, keep in mind that when you finally do narrow down on what you are going to be selling, it is going to have to be 10 times better than what is currently available.
This means that it has to be nicer to look at, more affordable, have better or more features, have an improved design, have more variations in color, and be presented seamlessly online.
This is the only way to be successful on Amazon: you need to be the best in your category.
Step #2: Sourcing Your Product
Now that you have finished your product research, you need to move on to step two, which is sourcing your product.
Before you can do this, you need to calculate what your average profit margin is going to be on the product. It should ideally be over 30%.
Here is a good example:
Let's say that you want to sell water bottles. You should first go to Amazon and find out what the average bottle is selling for. You can take this as an average price that you would sell your product for.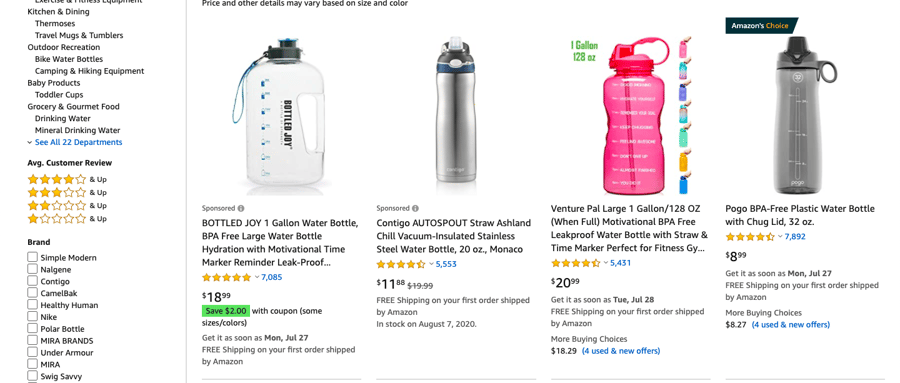 After this, you need to go to a site like alibaba.com where you can search for water bottle manufacturers.
You will probably see hundreds of options you can choose from. You can narrow it down by adding a variety of filters like verified seller, price, or more.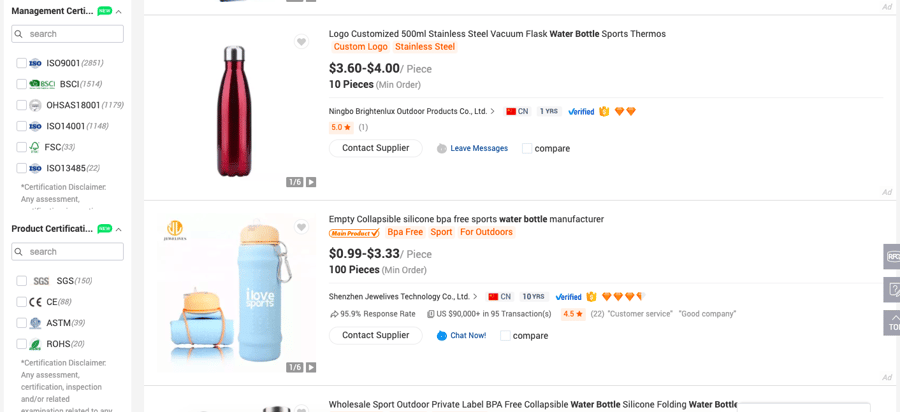 Once you have a list of about 15 to 20 manufacturers, you can begin emailing them asking for a quote.
After receiving a reply from these manufacturers, you can use the information you have to calculate your average profit per piece and potentially narrow down on a manufacturer as well.
After placing the order, you will usually have to pay 30% of the cost upfront and the remaining once your products have been manufactured and inspected by you.
Step #3: Creating The Product Listing
Now that you have your product ready and waiting to be sold, your next step is to list it on the Amazon marketplace.
The first thing you need to is create an Amazon Seller Account. To do this, you need to go to the footer of the Amazon homepage and select the text "Sell with Amazon".
Your product listing is where you get to tell customers what features your product has and what sets it apart. This is why it is really important to focus on your product listing and make it as thorough and easy to understand as possible.
Here is a good example: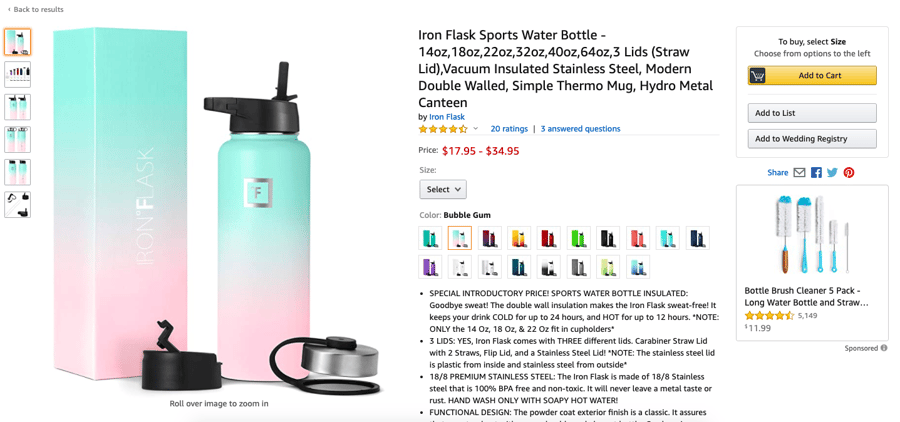 The above listing is awesome for a couple of reasons.
It is visually appealing with great images that display the product.
There are multiple product pictures that display every aspect of the product.
There are multiple color options to choose from.
The bulleted list of points regarding the product makes it easy to see the features available.
These are some easy ways to make sure you convert more viewers and make more sales.
Step #4: Launching The Product
Once you have published your product listing and your products are ready to be shipped from Amazon, you need to launch your product.
You can do this by reaching out to your present audience via your email list, social media, your podcast, or your website.
I follow this easy, but incredibly effective, product launch strategy:
I lower the price to the point where I am breaking even.
I try to get a few initial Amazon reviews for my product. For this, you can use Amazon's own rating service Amazon Vine or a third-party service such as Feedback Express.
After this, I start using Amazon ads for two or three of my main keywords for as much time as I can afford to.
In about 8 to 14 days (depending on how competitive your product is), you should be ranking on the first page for your desired keywords.
Now, you can start increasing your price gradually in a way where you do not lose sales or rank.
Step #5: Performing Ongoing Optimization
It is important that you never get too comfortable. You should always be trying to optimize your product listing further, rank higher, and increase your sales.
For example, this can be done by split testing 3D renderings instead of regular product images. I was able to permanently double my monthly profit from one of my products by simply replacing my original image with a 3D rendering that I created using 3D modeling software.
You can split-test various images with Splitly and PickFu.
Other ways you can optimize your business include reviewing your follow-up sequence, adding more colors or variants to your product, making your product better in general, or optimizing your product insert by using a QR Code which your customers can scan to download a free eBook or to get a coupon code.
I recommend using a reliable QR Code generator like this one from Beaconstac.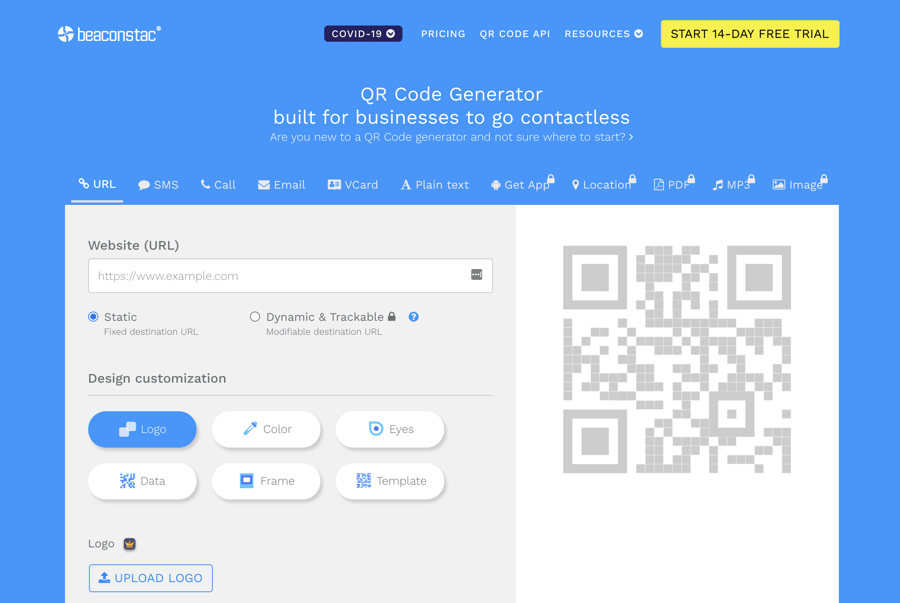 At a later stage, you can also outsource certain parts of your business like I do (like the product sourcing process) or even choose to sell the entire business on sites like Empire Flippers.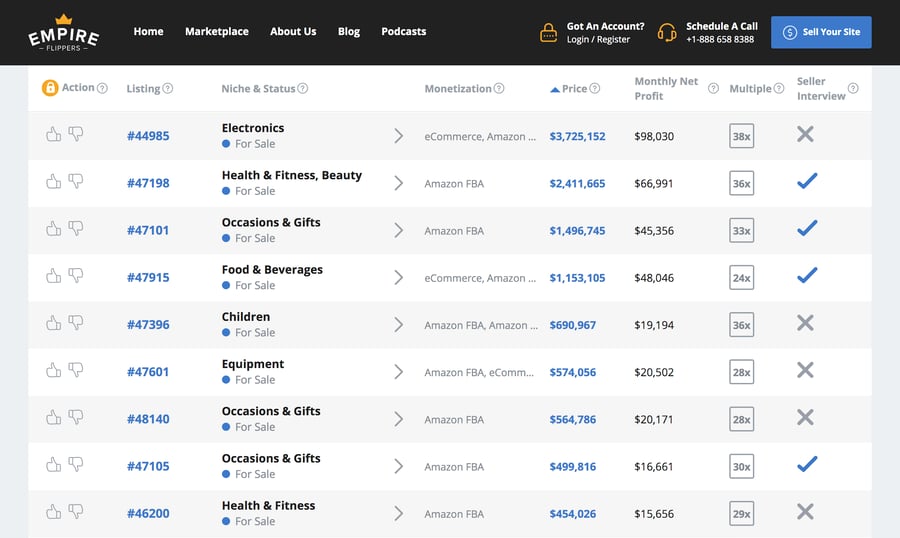 Is Amazon FBA a Reliable Business Model?
Amazon FBA is a great way to start a sustainable business for yourself, especially if you are just entering the world of online businesses.
You could potentially earn thousands of dollars every month, and there is not a massive growth period necessary to get there, which is part of the reason why this business model is so appealing.
Obviously, there are a few disadvantages as well, which I would like to discuss:
Dependent on Amazon: Your entire business model is not really your own because you are extremely dependent on Amazon's marketplace for new customers and to make any sales at all. If tomorrow Amazon decided that they did not want to keep selling your product, your business would instantly crash. This is probably the biggest drawback of this business model.


You Don't Have Your Own Customers: Since all of your customers are coming in from Amazon, you do not actually have a customer base of your own like you would if you were selling products on your own website. This means your brand is very dependent on Amazon for customers.

Start-Up Capital: Since you need to buy goods to be able to sell them, this business model is not for everyone. You are going to need a certain amount of start-up capital to be able to do that. The amount depends on what product you plan on selling.

Overall, this is a great way to start making money if you have a small amount of capital to invest in your project. It can be a good foundation to depend on as you scale your own business and create your own online empire.
Conclusion
Amazon FBA remains a great business model for people who want to take their first steps into the world of eCommerce. It simplifies a lot and makes your job much easier- especially in the beginning.
Depending on Amazon's massive customer base and enviable distribution network is often a good way to get your feet wet and start making money online.
So, do you plan to start your own Amazon FBA business?