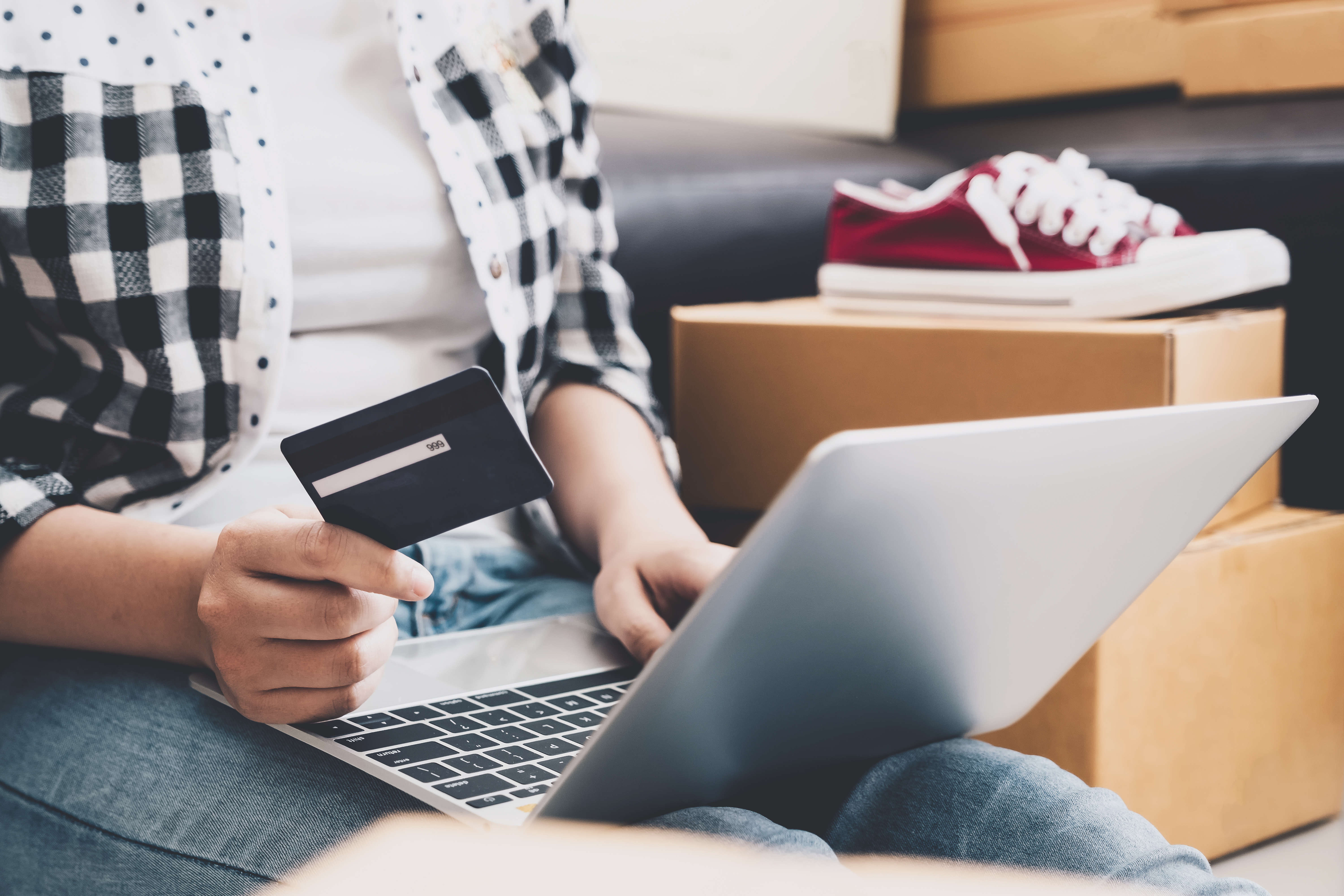 Automation makes our lives easier and more convenient while allowing us to accomplish our goals in an increasingly efficient way. This is especially true for online business owners, who are constantly seeking ways to improve their operations and do more with less. That means automating where you can and constantly learning about the best tools to do so. It also means knowing how to implement those tools correctly so that customers are easily able to understand and use them.
Optimizing processes like keeping track of stock, recurring payments, automatically refilling items, and sending out notifications all serve to make life easier for both you and your customers. Nobody likes having to deal with middlemen, and people expect instantaneous, convenient service more than ever in the modern marketplace. It's becoming more apparent every day that ignoring proper automation simply contributes to your business being less competitive.
In fact, focusing less on automation can both put a dent in your processes, increase overall expenditure, and decrease your customer satisfaction. As we all know, quality service and high customer satisfaction are key to generating returning customers and increasing public goodwill. Eventually, recurring customers could prove to be a large portion of your income, and something that you want to maintain and increase as your business grows. A loyal customer is a happy customer, and it's important to foster that relationship by consistently improving your operations.
In this article, you'll learn exactly how eCommerce automation can improve the online shopping experience for both you and your customers — and keep them coming back as a result.
9 Ways to Improve the Customer Experience with Automation
In a perfect world, every piece of eCommerce software would allow for optimal, complete automation for you and the customer. While we may not have a 100% automated and seamless shopping experience, there are many ways that you can adjust your customer's journey to lead them to easy processes that don't require other people.
To start, here are some tips that you can utilize to ease the burden on your workforce while increasing customer satisfaction and generating more sales.
1. Schedule Automatic Emails After Purchase
Communicating with your customers is essential to their overall satisfaction. After all, no one wants to be left in the dark about the status of their order, or if their payment even went through.
Neglecting a simple email can even lead to your support or sales team being tied up in unnecessary calls from concerned customers wanting updates on their order. It can also erode trust between your store and the customer, which may build up frustration and prevent them from coming back for future purchases. After all, people want complete transparency and communication when money is being exchanged.
Sending a simple confirmation email in a timely manner after their finalized transaction will help to remove a lot of frustration and give them a better sense of when to expect their order. If your customer has happened to not receive their confirmation email after purchase, allow them to easily access a way to see their order in their account. You should also provide more personalized support avenues (such as a chatbot or a support line) if that does not work.
2. Know Your Customers' Spending Habits
Understanding what, when, and how your customers purchase is paramount to improving their experience. Keeping track of things like how often they've purchased an item, how long they keep something in their cart, and overall satisfaction can all give you invaluable insight into their purchasing psychology that can later be utilized.
While you can accomplish much of this through keeping track of analytics, outreach and surveys are also great ways to get a general idea of how your customers buy. Another fairly direct way to understand your customers is to…
3. Give Them a Voice
Transparent, minimally moderated reviews are an excellent way to not only hear what your customers have to say, but they also help build a relationship of trust and good faith. You want to help your customers and give them a good experience with your brand, and they want to assist you in consistently improving. While this process may not be completely automated, you can use the data from this in a variety of important ways that will help you to assess what to do and what not to do. You can also implement automated surveys at the end of an interaction or purchase to get some insight into your customer's experience.
Customers want to feel like they have a voice in the brands that they enjoy and purchase frequently from. After all, if a customer truly likes something, they want to see it improve and succeed in all areas. By directly and efficiently giving them the ability to provide constructive feedback, you improve their user experience both immediately and in the long term with gradual changes that you make based on a variety of feedback. By showing them that you care enough to implement their critiques, you also foster plenty of brand loyalty.
4. Send Emails About What They Want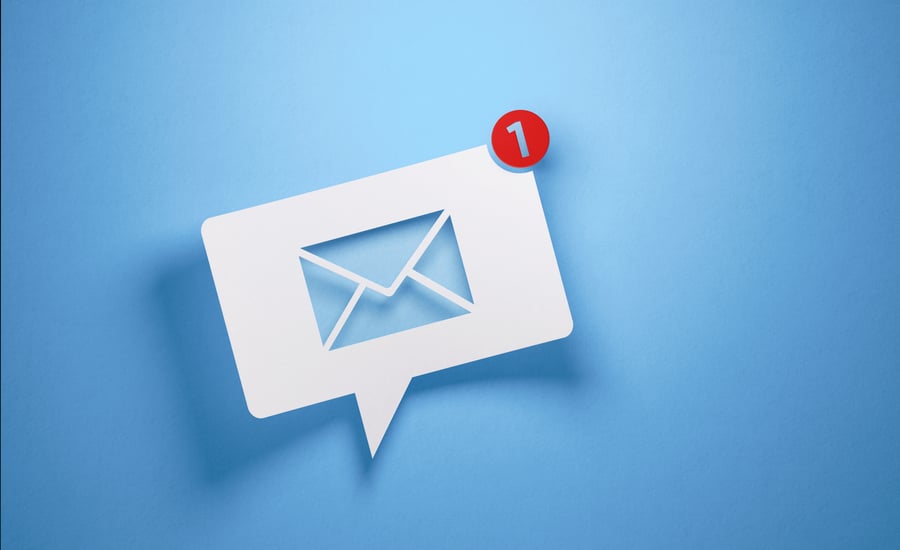 Utilizing the data that you've gathered from various efforts, you can now send emails to your customers about things like restocks of their favorite items or relevant promotions and deals. This is especially useful if they're purchasing something that may need to be perishable or is in limited quantity, such as groceries or tech items.
Remember, your customers are more likely to engage with materials that you send out to them if it is more relevant to their interests and needs. You can even help sweeten the deal by providing an exciting discount or promotion, making it more likely for customers to open your emails.
Here are some additional things that you can be included in your automated emails:
Products that you are discontinuing
Flash sales that are only available with an email-exclusive code
Information about new stores opening up or product launches (this can also help in building some hype)
New branding or other changes related to your business
5. Incorporate Order Tracking
Along with sending out an email confirmation that your customer's order went through, regular updates on that purchase's location are a must. This is especially true if you ship from overseas, where things are likely to take a bit longer or even get lost.
A basic aspect of consumer psychology that everyone should understand is that people don't like a lot of "idle time" when trying to shop for something. That simply means that your customer will want to feel like there's some progress with their order. You can help mitigate this need by providing regular automated tracking updates through their phone or email (or both). If possible, make your order tracking detailed and specific, listing when a package arrived and left at a certain facility, and even its estimated arrival time.
6. Add Chatbots to Your Website
Incorporating automated chatbots into your customer service can be a great way to make sure that some of your customer's issues are taken care of in a timely manner without clogging up too many of your other resources. It's a win-win.
If you do take this approach, simply make sure that you do indeed have the contact information for your support staff easily accessible. You also want to make sure that your chatbot provides consistent quality help based on a variety of responses, rather than simply leading your customers to irrelevant, long articles that won't help their issue.
7. Integrate Automation Into Your Customer Service

Automated CRMs are an excellent way to ensure that your customer service agents provide dependable first-rate service all around. Using your CRM to notify your employee about your customer's current issues or sending them a report regarding the caller's previous experiences is one way to ensure that minimal time is lost. It also helps representatives focus more on helping rather than fishing for important details that were already discussed with someone else.
8. Further Train Your Customer Service Agents
With the help of automation, some of your customer service agent's tasks will be made simpler or removed entirely. This means that they'll have the availability to be trained and implemented in more difficult tasks. By focusing on more complicated processes, your agents will be able to provide more detailed, personalized service to each customer. This will lead to increased customer satisfaction with a quicker, convenient, streamlined process that focuses on cutting out a lot of unnecessary processes.
Some things that you can do for your agents to help improve overall customer satisfaction include:
Giving them one-on-one training with your technology
Special seminars and training lessons to help further their knowledge
Giving them the opportunity to speak with higher-ups
9. Make Profile Setup Easy
People want a seamless purchasing experience with any shopping venture. This means that your customers may not always want to create an account on your website to make a purchase.
To assist with this, you can give them the option to sign up using their Facebook or Google accounts, which is a one-click operation. Of course, you can also give them the ability to check out as a guest. If you wish to incentivize your customers into making an actual account, try giving them special discounts or promotions when they do.
If you do decide to stick with a more traditional store signup, be sure to focus on implementing as few steps as possible. It will go a long way to reducing frustration and preventing people from abandoning their signup once they've started.
You would be surprised by the ways that you can reduce your customer's time on the signup page. For example, one way that you can drastically cut down on the time that someone will actually spend registering for an account is by making your terms of use automatically agreed to when someone finalizes their setup.
Conclusion
Automation is quickly becoming an essential part of running any business. While there may be some difficulty in setting up certain automation materials, your business will reach new heights before you know it. Fortunately, many of these tools provide you with setup training and long-lasting support by specialized professionals so that you and your employees are never in the dark. Much of today's automation landscape is also designed to be relevant and last into the future, improving your processes in both the long and short term.
By using these tools to your advantage, you'll find that your customers approve of your smoother, specialized operations that get them what they need. Employees can also be trained and specialized in more important tasks and your profits can rise from increased sales and customer engagement.
When seeking out specialized automation tools, be sure that it has all of the features that you will need and frequently utilize. If you happen to have any questions about what your new software can do or how to do it, the aforementioned professionals within that company providing you the tool will be happy to help.