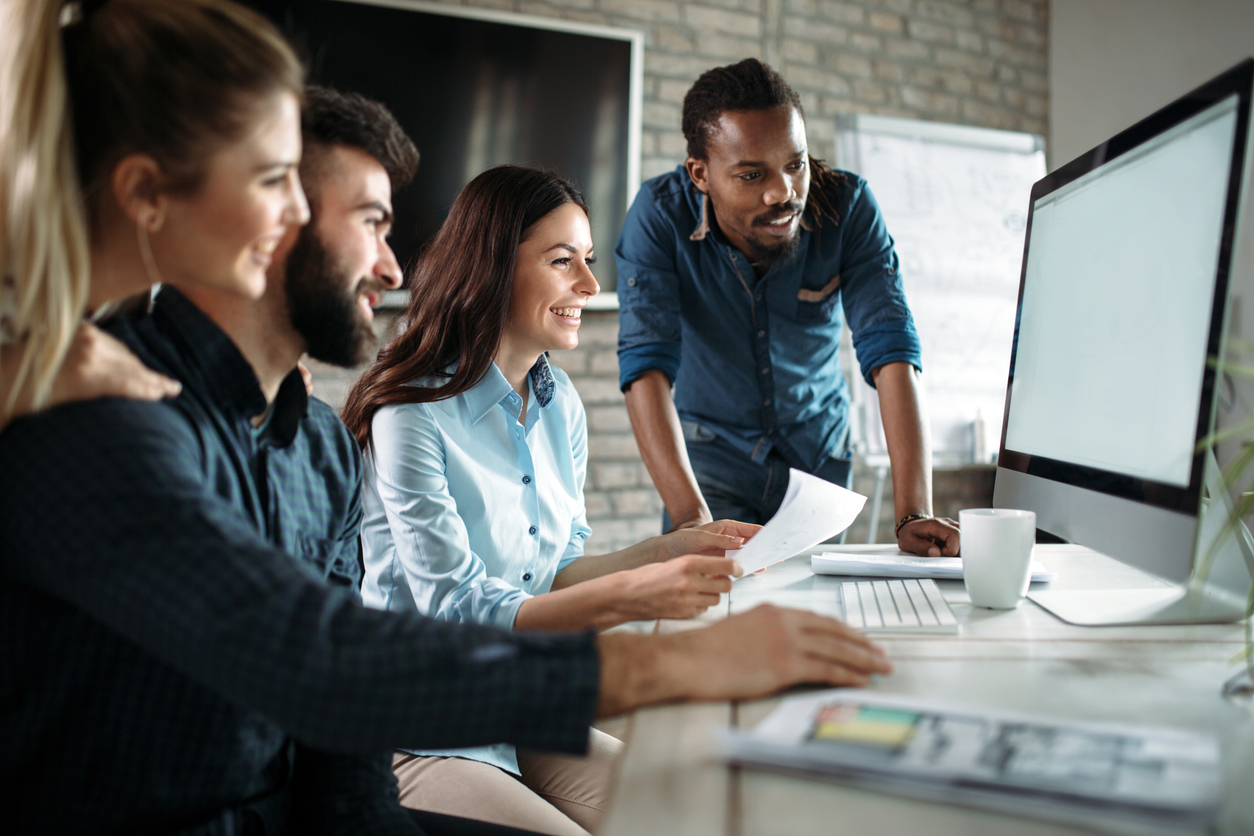 Building a website for your B2B store may require a significant amount of planning, brainstorming, and design work. Newcomers in particular may find themselves unsure of what they should focus on when creating the website. Naturally, each business may need to emphasize different aspects depending on their industry, size, and other factors. With that said, there are quite a few features that can be of great assistance to any B2B enterprise. Here is some information on ten of the universal must-haves for a B2B eCommerce website.
Price Levels and Tiers
Every business has its own unique needs, and this holds true for the businesses that comprise your customer base. Some are smaller, move much less product, and therefore have relatively limited resources. Others are much larger, require more products and services, and have both more power and more capital. Though it may vary based on your industry, you could find great success by catering to businesses of all sizes: large, small, and everything in between.
One method for this is creating multiple price levels or tiers. Each one sets different conditions for each customer within it. Factors that could be affected may include the minimum order amount, the price of the products, and the bulk discounts. When a potential customer negotiates with your business, you can take their financial factors into account and offer them the terms of the tier that best suits them.
Assigning your customers to particular price levels and tiers is a common practice among B2B operations. It is much simpler than crafting a unique policy for every single partner, which can be really complicated if you have many customers. Despite this, it still offers a degree of personalization with payment plans, which people appreciate and businesses expect when working with other businesses.
Flexible Payment Options
Many B2B transactions these days take place online with a credit card. However, your business customers, whether because of their needs or simply their preferences, may want to be able to pay in other ways. Even if most do just use credit cards, they would still expect you to not limit yourself in what you off. As with price levels and tiers, providing a variety of payment methods is another way to offer some personalization to B2B purchases.
One common alternative to online card payments is the purchase order. You could allow a customer to issue one to you and give them terms that range from 30 to 120 days. They would then have to send you a check, electronic or physical, before the deadline. There are many other alternatives, and many different ways to handle each option. If you offer more flexible payment options, then you would enable more entities to work with you.
Customer Groups
As we mentioned while discussing price levels and tiers, wholesalers can find great success by providing products and services to each of their business customers according to their needs. With that said, you can classify your patrons based on several qualities other than those aforementioned economic factors, then assign them into different types. These categories, which each have their own set of rules, are known as customer groups.
Customer groups can be highly flexible in terms of both how you decide which businesses belong in them, and how you must treat those businesses different than others. For example, you may have a few customers that require a different kind of label than others. You can organize them into different customer groups so that the settings for the labels are automatically applied as required. You can apply the same principle to customers with other kinds of differences, and with various factors other than labels.
The ability to segment your customers like this can be of great assistance in organizing and streamlining your B2B operations. You could define them in ways that let you personalize the prices and discounts for which your customers may be eligible. You could even make certain products visibly only for certain groups. In the end, you can create and define these groups in any way that helps you manage all of your customers according to their needs — and yours.
Quick Orders
With B2C stores, consumers are typically content with searching for products and adding them to their cart one by one. Despite this, B2B eCommerce websites should avoid structuring their stores like this. Their customers are more likely to come with an extensive lists of parts and items. If they cannot locate and order them as quickly as possible on your site, they may quickly leave for another site with a structure that better suits their style. If you wish to retain these customers and drive up engagement, you should give your customers the ability to create quick orders.
With this feature, they do not have to skim search results or product category pages and manually add their desired merchandise to their shopping cart. All they have to do is punch in the part number (which they will likely already have on hand) and the quantity. If you implement this feature correctly, business professionals will greatly appreciate the drastic time reduction. They will be much more likely to return for the convenient customer experience. Enabling quick orders can drive up engagement and increase the number of regular shoppers.
Easy Reorders
On that note, plenty of businesses may not stop at simply ordering one product from a B2B enterprise one time. For example, B2C eCommerce stores need to replenish their inventories and buy more of the same items from B2B wholesalers and distributors. Your goal is not just to sell to a business customer, but also to make that only the first sale in a long and rewarding partnership. You can win over a potential partner with quick orders, and you can keep them coming back with quick reorders.
Once a new customer places an order for the first time, you could use several different features to make it easier for them to place that same order again. If customers can create their own accounts, or if your website uses other means to remember their orders, you could offer one-click reordering. If the ordering date is just as regular as the items being ordered, you could even offer support for a subscription service. If you combine this with autoship services, reordering can go from quick and easy to completely automatic.
User-Friendly Web Design
B2B enterprises may have very different needs from B2C stores. As we suggested when discussing the need for quick orders, this means that B2B websites may require very different features as well. With that said, more than a few basic elements are universal to eCommerce web design, and you will need them regardless of whether your customers are consumers or businesses.
When you are building and designing your online store, you need to pay attention to how easy it is for customers to use. The layout of the category and product pages should be as uncomplicated as possible. The on-site search feature should be robust — ideally, it can predict search terms and look for synonyms. Navigation should be intuitive enough that your visitors can quickly find what they seek on the page. The goal is to make sure that anyone can pick up on how to explore your site and complete their own goals.
This leads to one more piece of information that may seem obvious but must be kept in mind: your website's visitors are not businesses themselves. They are human beings, just like you, who are shopping on behalf of a commercial entity. The odds are good that these people also sometimes shop for themselves, meaning they are familiar with the ease of use that B2C websites can provide. If they end up having a difficult time using your online store, they may instead flock to a more considerate competitor.
Search Engine Optimization
All of the aforementioned features are intended for people who are already visiting your website. For them to any effect, though, your site must be visible enough that people actually learn about its existence. You could spend a great deal of money on an extensive marketing campaign. Alternatively — or better yet, in addition to that — you could employ search engine optimization (SEO) features. These can affect how highly your website ranks for certain keywords on search engine results pages, which are where many online shoppers tend to look for new stores.
When searching for any term, you may want to ask why those specific websites appear on their respective pages and positions. Google (and other search engines, but Google matters most) sets standards for which websites receive preference over the others. Their algorithm determines these rankings by judging how well each site they index meets those standards. You can tweak your website in certain ways that increase its SEO value, such as employing popular keywords in your copy and metadata, or simplifying page layouts for easier navigation.
The SEO goal of every serious eCommerce website is to reach the top spot of the first page, or at least show up anywhere on the first page. The sites that achieve this coveted status are much easier to discover and thus receive substantially higher traffic than the ones that are relegated to the second page. By using SEO features to the fullest and targeting the most widely-searched keywords, you could attract waves of new visitors.
Mobile Optimization
More and more people prefer to conduct their online shopping through their smartphones instead of desktops and laptops. This insight comes straight from eCommerce marketing statistics: 53% of all traffic to eCommerce websites happens on smartphones. Notably, studies from 2012 and 2014 revealed that mobile phones are the research tool of choice for more than 42% of B2B decision makers. Clearly, B2B enterprises must not neglect mobile users when working on their business strategies.
With that said, they also cannot afford to ignore the realities of mobile internet use. Phone screens are different from standard computer screens in their dimensions, their substitution of touch interfaces for keyboards, and other aspects. This means that, unlike what 22% of eCommerce businesses seem to believe, you cannot simply expect mobile shoppers to see how oddly your website looks and feels on their screens and let it slide. You must create a version of your site that are suited to mobile eCommerce.
Thankfully, modern website templates are often designed for responsiveness. They can automatically adjust page layouts to fit on any screen and work on any device. Mobile optimization is a must-have feature for any eCommerce website, B2B or B2C. Plus, just to demonstrate how much this quality is desired, responsive design happens to be another quality that can raise a website's SEO value.
Product Import and Update
All of the features listed so far are designed to provide a better eCommerce experience for your business customers. Some features, on the other hand, are considered essential because they can help you manage your business and its website. For example, you may need to upload a new product listing or update an existing one to your website, particularly in the form of a comma-separated values (CSV) file. The problem may be that you have more than a few items that need uploading or updating.
You could add or change them one by one, but that could take hours of your time that could otherwise be spent on more important tasks. Instead, you could find and use a feature available that lets you import and update products in bulk. Having a product import and update function can greatly simplify the process and take less time out of your schedule.
REST API
"REST" is short for Representational State Transfer, which is "a software architectural style that defines a set of constraints to be used for creating Web services. "API" is an acronym for "application programming interface," which enables communication between different apps and solutions. Put the two terms together and you have the REST API, which B2B companies can utilize to connect their software tools with the eCommerce platform from which they operate their online store.
This feature is crucial because your platform can use it to make all kinds of other features compatible with your eCommerce software, which can help you accomplish many different tasks. For example, you may want to sell products on multiple sales channels. However, you may not like the idea of going to each one and manually adjusting the available product amount each time you make a sale. If you connect the channels to each other and your own system with the REST API, they will synchronize with their product inventory levels. This is just one problem that the feature can solve.
B2B websites of all stripes can greatly benefit from employing the ten features on this list. Of course, there are many other kinds of software out there that can resolve other issues and endow you with greater capabilities. If you are still unsure of which ones to use, just consider the specific needs of your own business, as well as those of the customers you wish to target. With enough planning, brainstorming, design work, and especially strategy, you can figure out exactly which features you will need.