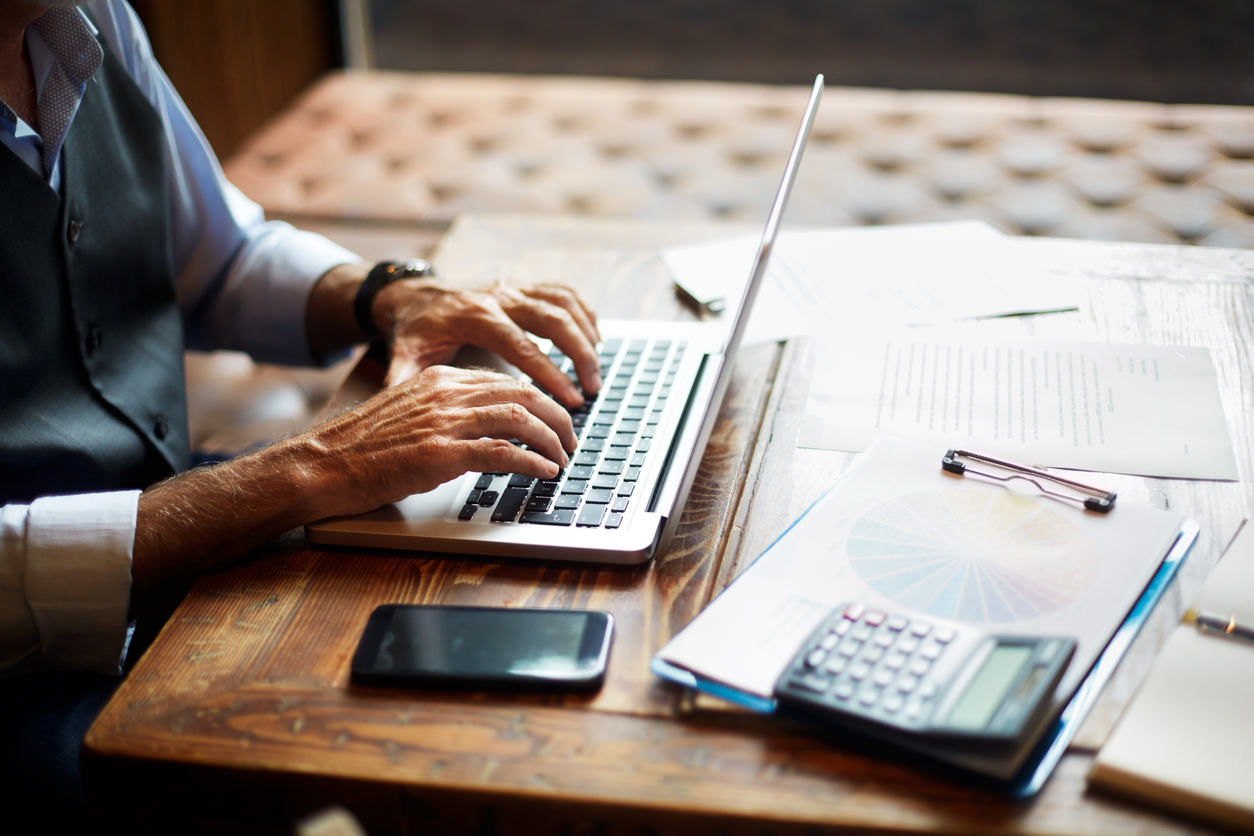 Let's face it; accounting is never the most exciting part of running a business unless, of course, you're a trained accountant or enjoy playing about with numbers. From tracking your expenses and income to calculating your business taxes and employees' salaries, there are plenty of reasons why most business owners find accounting tasks boring.
Unfortunately, it's practically impossible to succeed in entrepreneurship if you cannot manage your business finances properly. What this means is that you need to figure out ways to get it right, whether that entails outsourcing the task to experts or using online tools to automate most of the processes involved.
Here, we'll show you the top 10 useful accounting software that will help you streamline your small business's financial side of things.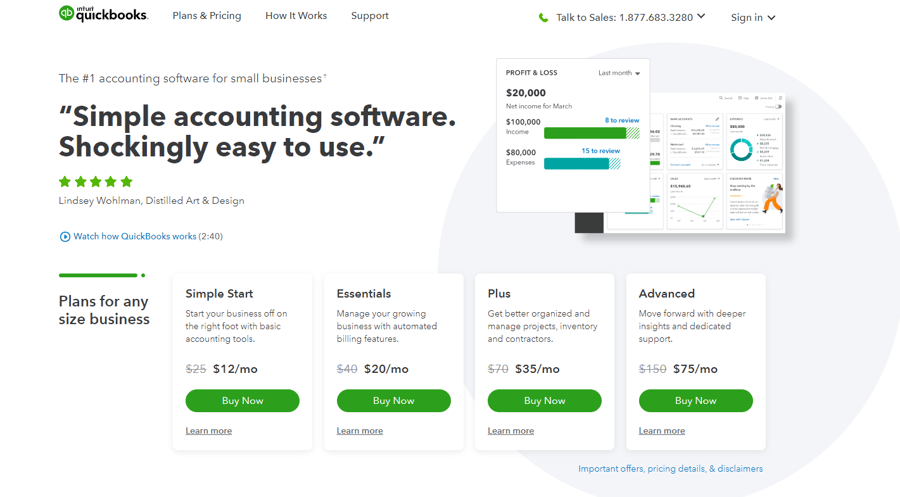 QuickBooks is easily the world's most popular online accounting tool today, and rightly so. The app comes with everything you need to get your accounting tasks done quickly and effectively. It can be used by all types and sizes of businesses, although it's geared more towards small and medium-sized firms.
Some of the most notable features of QuickBooks include an invoice generator, inventory tracking, payroll processing, and online payment receipts. The tool can even process pictures of your receipts and turn them into business expenses.
To ensure that your financial information is always up to date, QuickBooks allows seamless syncing with your credit and debit cards. This way, you can track every expense paid out and any income that gets deposited into your bank account. Finally, you can share your QuickBooks data with your accountant to help with tax filing when that season is due.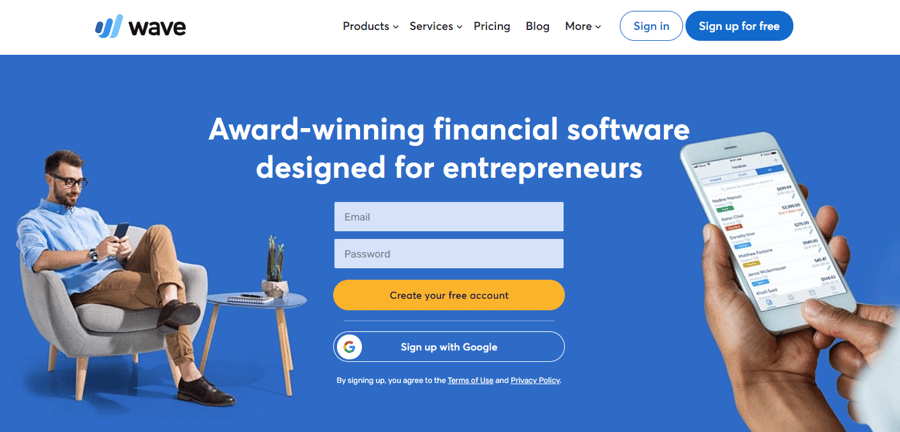 Wave vs. QuickBooks? Well, this has been a raging debate for quite some time now as small business owners argue about which of these two tools makes more effective accounting software for small businesses.
Having described what QuickBooks offers, we can now show you the strengths of Wave, after which you can decide what's best for your business.
The most significant difference between these two popular apps lies in their pricing. Wave is free, which is one reason why it is so popular among small businesses with small budgets. And no, this doesn't mean it comes with limited capabilities or features. Far from it – you can do all your accounting tasks with Wave, including creating invoices, tracking business incomes and expenses, and receipt scanning. You can also link your Wave account to unlimited credit and debit cards.
If you're wondering how Wave manages to offer all these features for free, this is how they make their money. Like PayPal, the platform charges a commission for every transaction you make using it. You pay 2.9% of the transacted amount plus $0.30. Still a great deal, right?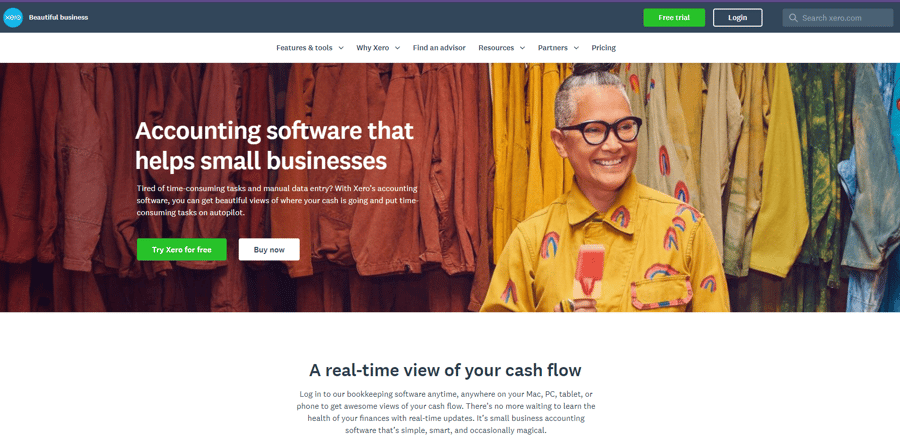 Xero works in a way that's similar to QuickBooks and has a lot of overlap in the features that both platforms pack. Some of the common ones include invoice generation, expense processing, reporting, and bank account syncing.
However, what stands out for Xero is its user-friendly interface. The tool comes with an intuitive dashboard with all functionalities you need organized elegantly. Another remarkable feature is that you can add as many contacts to your account as you need without paying extra, as is the case with most accounting tools today. While this may not sound like an incentive to you when you're starting and only have a few clients to worry about, it will come in handy when your business expands and your client base increases.
Xero also supports seamless data transfer from QuickBooks should you want to make the switch at some point. The company offers you a 30-day trial period, after which you can decide whether to go on with it or not. The cheapest Xero package starts at $9/mo.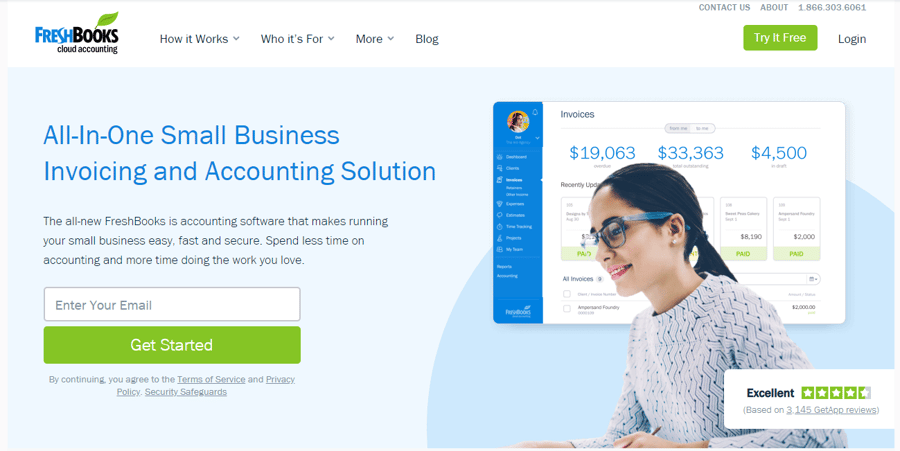 FreshBooks has grown tremendously over the past few years and is among the first names that come to the mind of many business owners when accounting tools are mentioned. Starting as an app for tracking business expenses and invoicing, FreshBooks has developed into an all-in-one accounting suite that supports bank and credit card syncing, payroll processing, timesheets tracking, and financial reporting.
Like Xero, it comes with an intuitive dashboard and can integrate many popular business apps, including customer service apps and CRMs. It also offers you a 30-day free trial or a 50 percent off discount for the first three months when you choose to 'Buy Now' in place of claiming the trial. After that, you will pay $15 per month and even less if you decide to go with the yearly pricing.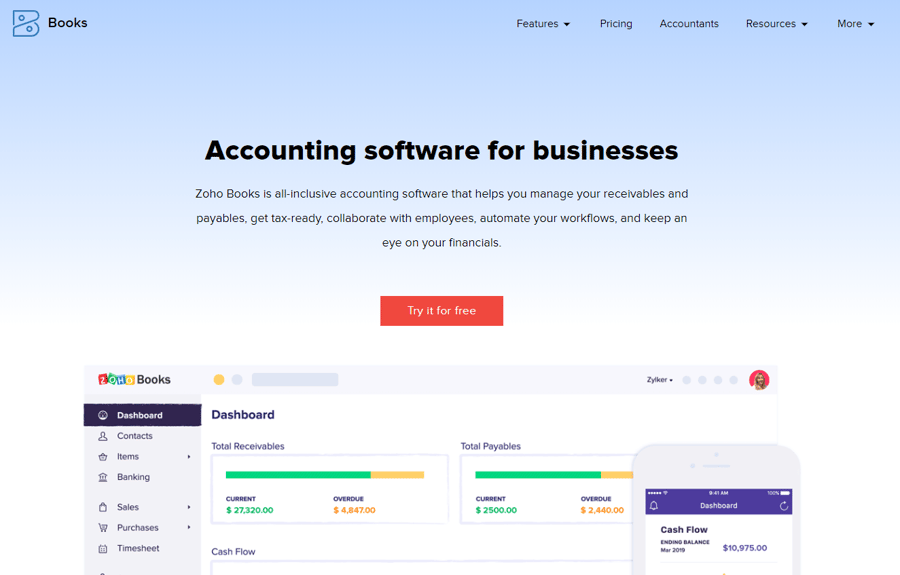 When you are a new entrepreneur or run a small freelancing business, the last thing you want is added stress and hassles of dealing with business tools. Zoho Books is incredibly simple to use and comes with a modern and sleek interface that makes it easy for you to complete usual accounting tasks like project billing, invoice creation, and time tracking. As your business grows, you can benefit from its more advanced features that include integrations with other business tools and business insights and reporting. You can also use Zoho Books to automate recurring invoices and payment reminders. Zoho also offers a mobile app that allows you to do pretty much all your accounting tasks while on the go. This includes invoicing, sending reminders, and adding new contacts.

Sage Accounting is a paid, but affordable, accounting app that supports all the standard accounting tasks like recording business expenses and income, forecasting cash flow, billing vendors, etc. The platform also comes with a project management suite to help you manage contractors and freelancers better. You can use this functionality to track the progress of your projects for easier and more accurate payment of work.
The company also offers a more advanced accounting tool known as Sage 300 Cloud. This tool comes with all the standard features of Sage Accounting and tops with additional ones like inventory management, business data analysis, and employee productivity management. The good thing is that you can easily import your data from Sage Accounting to the 300 Cloud when you finally outgrow the former. All your information is stored securely in the cloud, which means you can retrieve it from anywhere.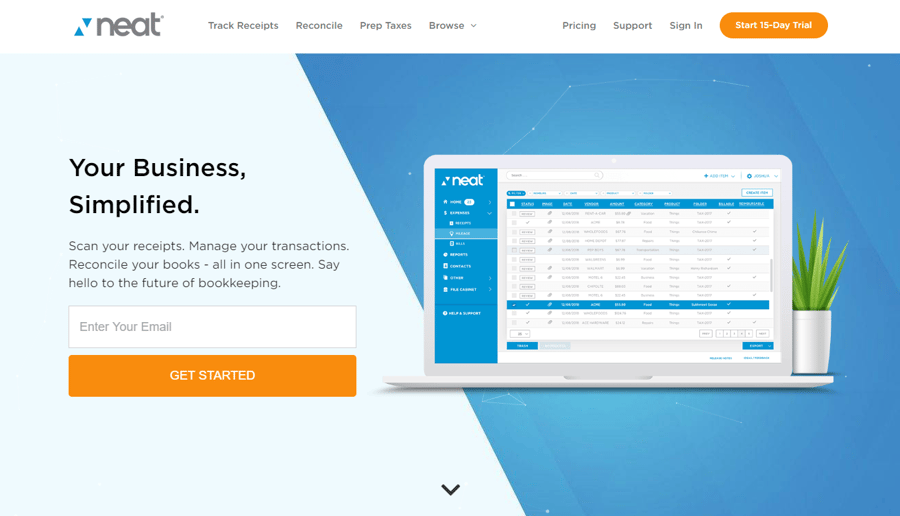 Neat works a little differently from most of the other tools we've described above. For starters, the software's primary goal is to make your accounting work neater and easier to track. With it, you can scan financial documents and receipts using a desktop camera, an actual scanner, or a smartphone. Neat allows you to access this data, whether in its raw or processed (Neat-ified) form, from anywhere and using any device. You can also transfer and consolidate data from several selected accounting tools that you might be using in your business. So, if you're planning to switch tools, this feature should make things easier for you.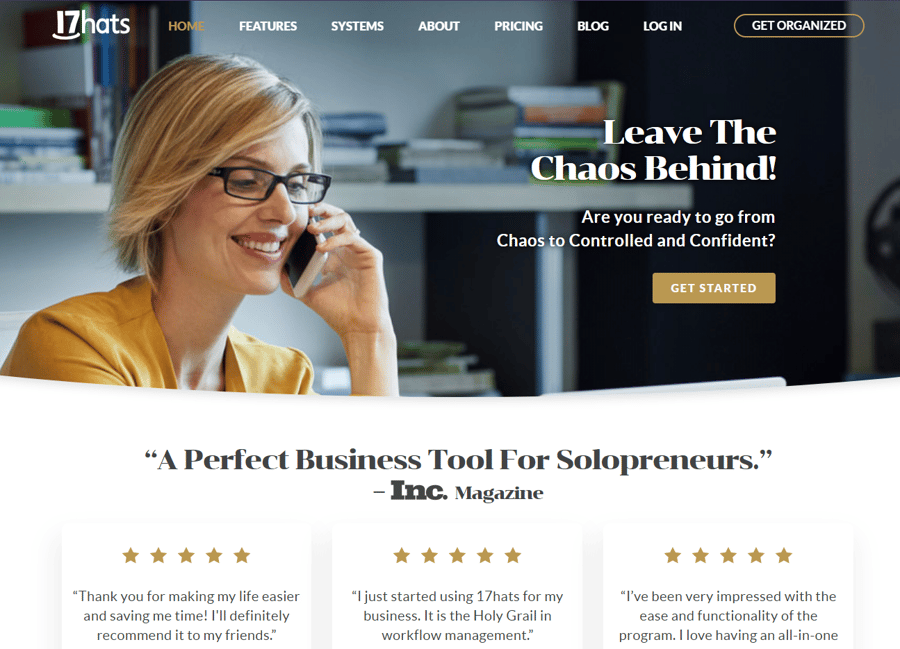 When you are a business owner, you'll inevitably have to wear many hats as you try to manage and take control of various daily tasks and processes. 17Hats is a popular business tool that packs more than just accounting functionalities. Indeed, the app's main selling point is its productivity suite, but it also includes bookkeeping features. Use it to manage your contacts, secure your accounting records, create and track invoices, and open and close contracts. Worth mentioning, however, is that 17Hats pricing starts at $37/month; although, discounts are available for long-term commitments of one year and above.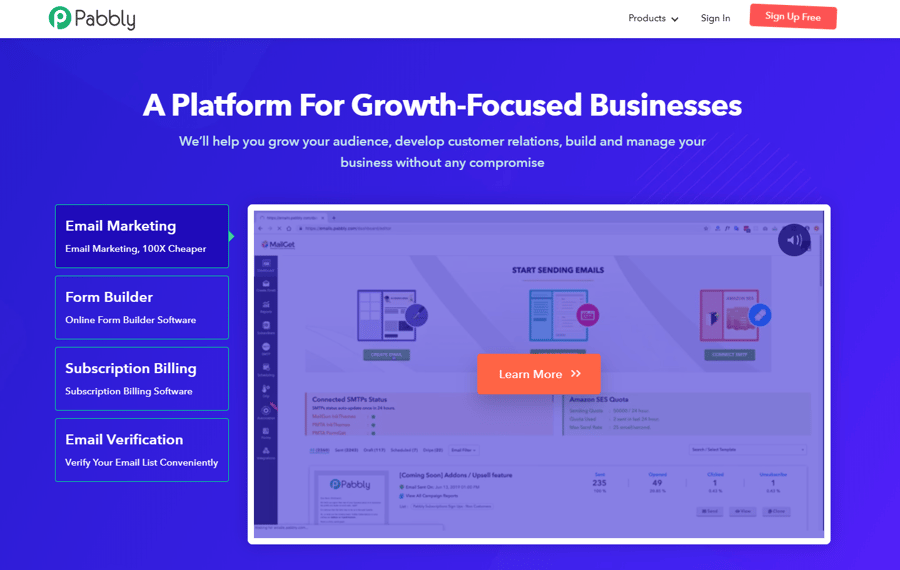 If you deal with lots of recurring expenses and subscriptions in your business, we advise you to consider Pabbly. This subscription billing software helps you track every new subscription or monthly payment that your company makes. Besides, it shows you key business metrics over a specified duration, including revenue collected, newly signed customers, active customers, net profits, etc.
Pabbly also tracks all customer interactions while automating key workflows and processes such as invoice creation. The tool supports over 20 currencies as well as a good number of popular global payment methods like Stripe and PayPal.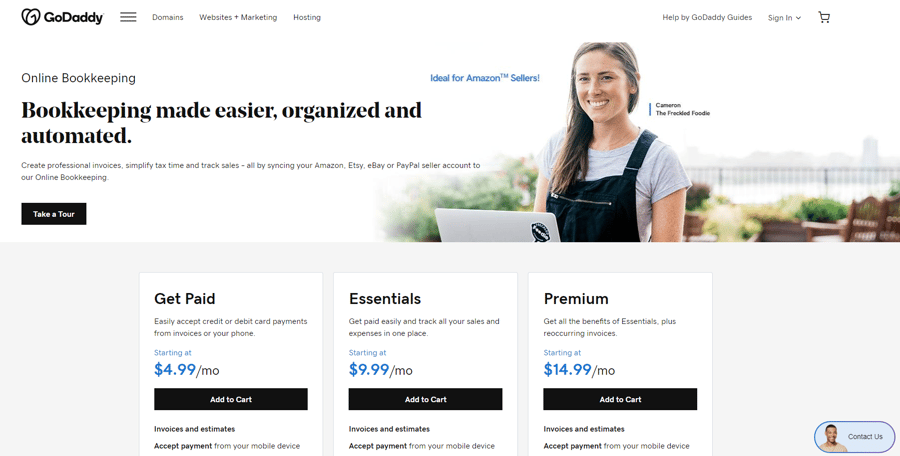 GoDaddy acquired this tool in 2012, and since then, it has grown tremendously to become one of the more popular accounting suites – especially among freelancers and small business owners. Before the acquisition and subsequent renaming, the tool was formerly known as Outright.
GoDaddy Bookkeeping includes a basic interface and features, and that reflects in its super affordable pricing (particularly for the first year). Some of its notable functionalities include tax estimation and time tracking alongside standard accounting tasks like invoice creation, expense tracking, and payment tracking.
What you will perhaps love the most about this software is that it supports integration with several popular eCommerce platforms and marketplaces like eBay, Amazon, and Etsy. As such, if you conduct your business on any of these websites, then GoDaddy Bookkeeping might be a suitable accounting tool for you.
Final Thoughts
Which accounting tools are you using to streamline your business finances and save time and money? We would love to hear in the comments below.