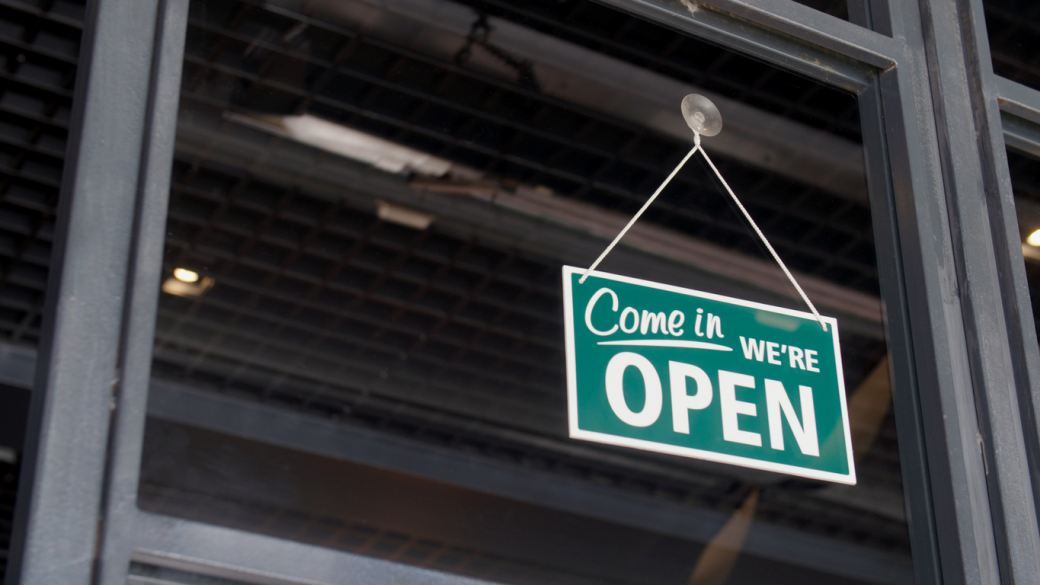 For many entrepreneurs and prospective business owners, coming up with the name for your new venture can be comparatively simple and even enjoyable. It is true that this is not always the case, of course. Still, it is also true that "What business name should we use?" is one of the first questions that many people consider when starting a business. Sometimes, people even create a name first and proceed from there.
The emphasis that many place on this one aspect is not entirely without reason. The name, after all, is often among the first things that anyone knows about a business. It conveys — or at least, it should convey — something about the business's identity to prospective customers.
It is important to find an appropriate name, and anyone creating their own company or service has to come up with one (or use a business name generator) at some point.
Of course, thinking up a good name is one thing, and actually making it part of your business is another. As part of the highly formalized process of starting an online business, you will have to register that name so you can legally use it while plying your trade. Thankfully, it does not have to be difficult. In this article we cover the process of how to register a business name.
Registering a Business Structure
You could always register your business name as part of the process of registering your business structure. This refers to the process of doing the required paperwork for all the other aspects of starting a business. As the name implies, your business structure is just a detailed plan for how your business is organized and how everything will work. You have to register this with your local government — or, depending on the laws in your home area, with your state government. Once you go through the process, you can get a business license.
Ultimately, your structure will fall under one of several types, and they each have their own practices and requirements. But whether you choose to create a limited partnership, a limited liability company, or a corporation, you will have to register your name as part of the process. This is how the local or state government certifies that you can use this name for business.
You must include a term related to that type of business structure within your name as well. For example, if you run a limited liability company, you will need to include some other reference to the business being a limited liability company. This may mean tacking on the acronym "LLC" or the abbreviation "Ltd." at the end.
What is a "Doing Business As" Name?
Not everyone feels comfortable including business structure terminology at the end of their name, or with any of the other restrictions on the name your business can use. In fact, many businesses do not use the name that they registered with their business structure, which could be called their "formal name." If you prefer, you could apply to give your business a "fictitious name" or "trade name" that you can use as part of your branding. This is known as a "Doing Business As" name, or a DBA, because you are registering to legally do business as a name other than your formal one.
For a famous example of a DBA, look no further than the sign on your local McDonald's. The fast food company could legally use the name "McDonald's Corporation" in their promotional materials if they choose because it is what they registered. They do not, because having the term "Corporation" in the signs that top their restaurants just does not mesh with their appealing, family-friendly brand. As part of their brand management, they registered "McDonald's" as a fictitious name that they can legally use in business.
As with registering your business structure, the process of applying for a fictitious name may vary from state to state. In most parts of the United States, you will have to cooperate with the office of the Secretary of State. In other parts, you may have to get this done through the office of your county clerk. Regardless, you have to follow the steps that the office in charge gives you, or you will have to use your business's formal name.
One last note on trade names: even if you come up with what seems like the ideal name, fictitious or otherwise, someone else may have already come up with it first. You should be prepared for the possibility that the name you want has already been registered. Jot down a list of names with your most-preferred choices at the top.
Trademarking Your Business Name
One more way to register your business name is applying for a trademark on it. A trademark can be granted to many different forms of expression that serve to identify an entity's products or services as unique to that entity. You can trademark the name you would otherwise use as your DBA if your business name consists of any combination of the following:
A single word — examples include Microsoft, Velcro, and Popsicle. If it really is just one word, it should be quite distinct, especially within the field in which you will work. Trying to start a search engine named Googol, for instance, may lead to legal trouble with Google if they think that you are counting on the name's similarity to steal traffic from them.
A combinations of words — examples include Burger King, Best Buy, and Bank of America. Take care that your trademark is an adjective used to describe a product. The name Apple is trademarked, but "Apple computers" is not.
Your name and/or the name of other persons involved — examples include McDonald's, Ford, and Tommy Hilfiger. Famous people, including film actor Morgan Freeman, have trademarked their names so that no one can use them to promote products without their authorization. This means you should not use the name of someone not involved with the creation of your business without permission, or they may have grounds to sue you.
Of course, these are not the only elements that can be trademarked. Slogans are a popular example, and even the shape, color, and sound of a product may be eligible for a trademark if it is distinct enough.
As for your name, trademarks allow you to go beyond the purview of DBAs by letting you combine the name with symbols, logos, and colors. This can really help if you want to use a name that may be considered too generic to be accepted as a DBA. The current Best Buy logo —the name in white sans serif font, with a yellow shopping tag on the bottom right — is trademarked. So is the old logo, which contained the name in a slightly different black font within that shopping tag.
You can get a trademark on the state level, but if you have or intend to have a wider reach, you may want to set aside some money and try it on the national level. Only by going through the United States Patent and Trademark Office will your trademark claim be considered and validated.
Where to Register Your Business
As we said earlier, registering your business name is just one aspect of turning your business idea into an actual company. This process can be lengthy and complex, and even those with experience in creating businesses may still find it a bit overwhelming to do on their own.
Thankfully, no one needs to go through the process alone. You can work with a business incorporation service to help you take care of all the steps and get your idea off the ground.
Here are just a few of the company formation services out there:
Incfile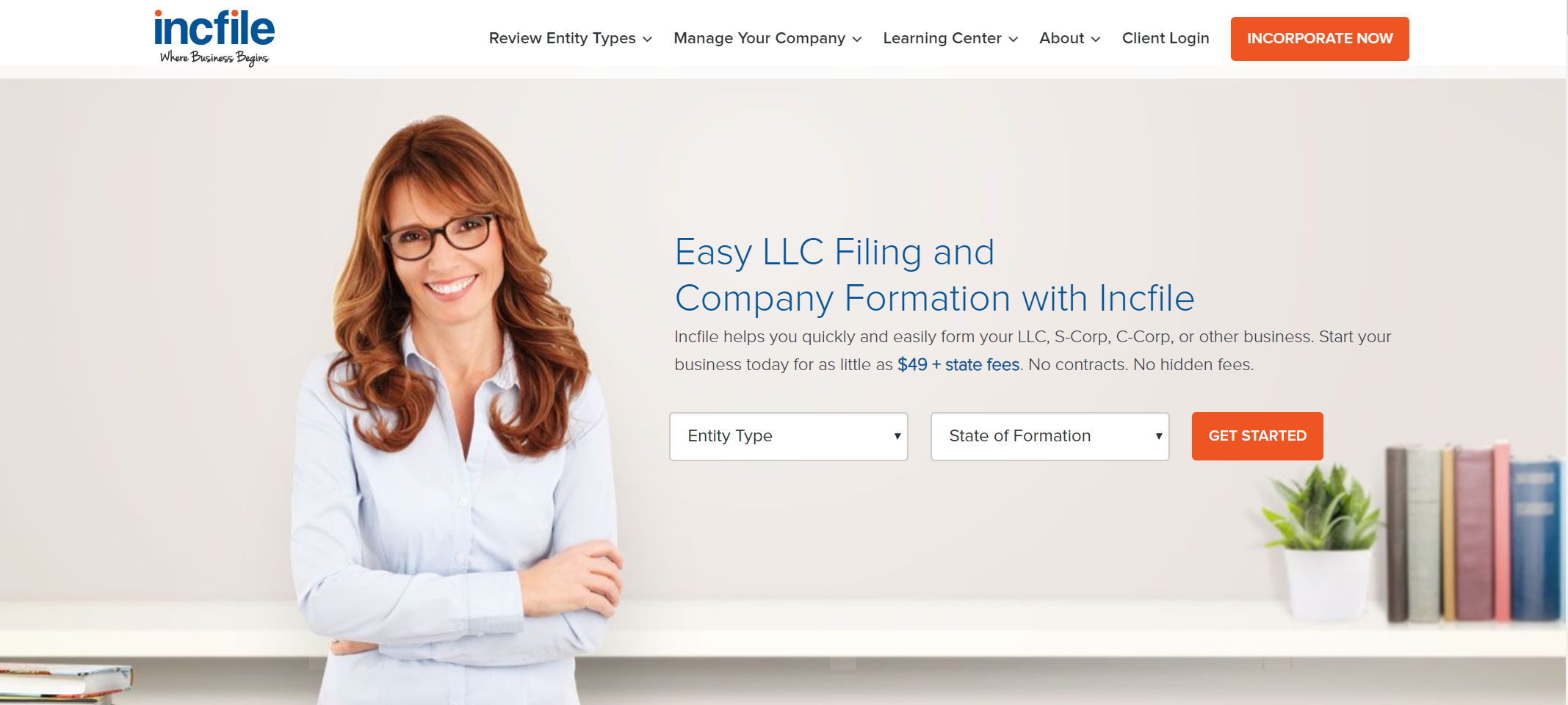 In just 15 years, Incfile has gained a reputation for competitive prices and unlimited customer services. They offer their services for less than most on the market. On top of that, they add free registered agent service for a full year and a complimentary hour-long consultation with an expert on taxes. Entrepreneur Magazine named Incfile one of the 360 best small businesses in the United States for a reason.
LegalZoom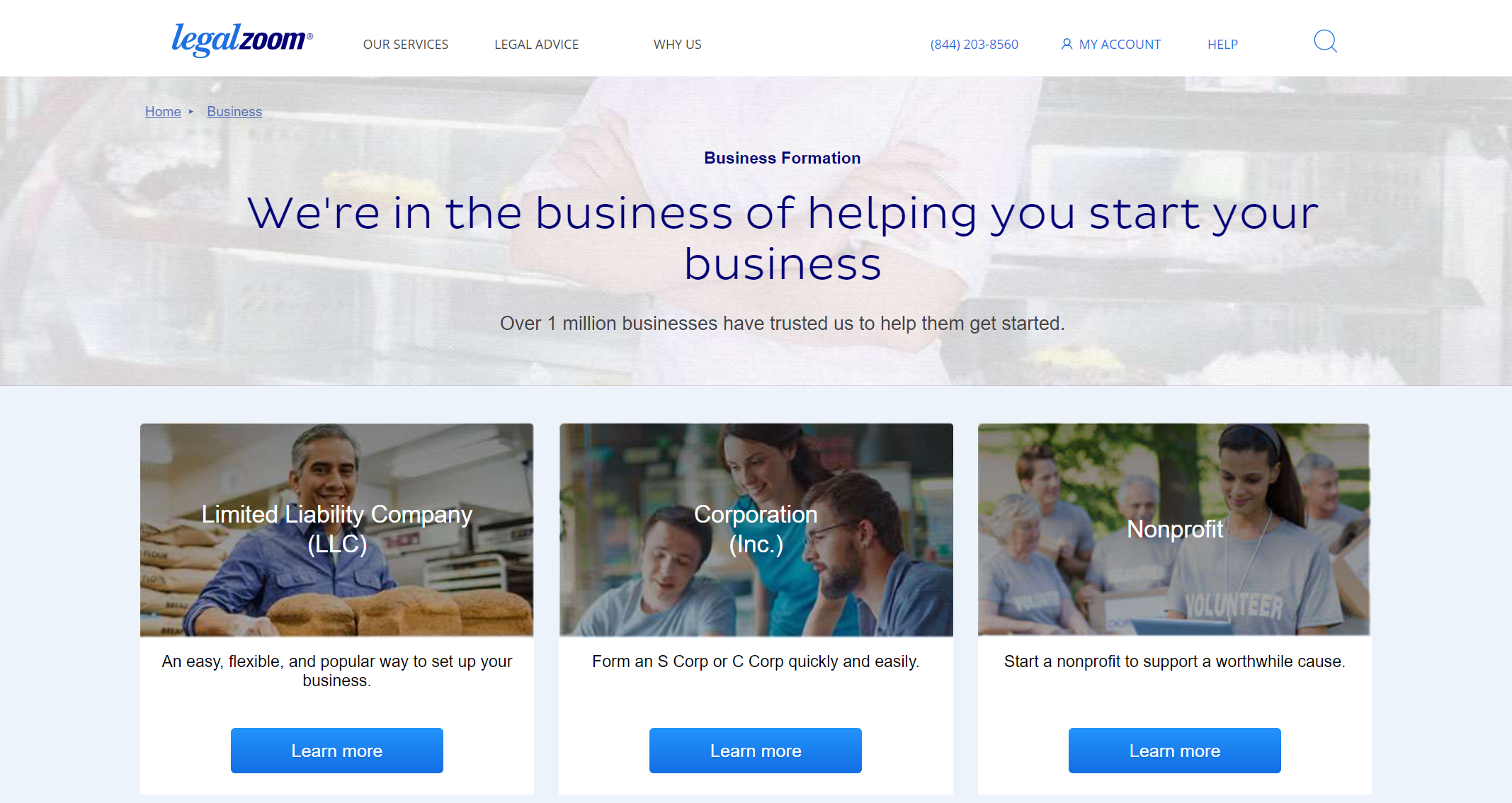 LegalZoom has provided affordable legal help over the internet for 20 years, and their practice covers business formation and DBA registration. The lawyers at LegalZoom can help the inexperienced in navigating the process of legally registering their business — and at a much lower price than other firms, thanks to their mission of offering inexpensive assistance.
Corpnet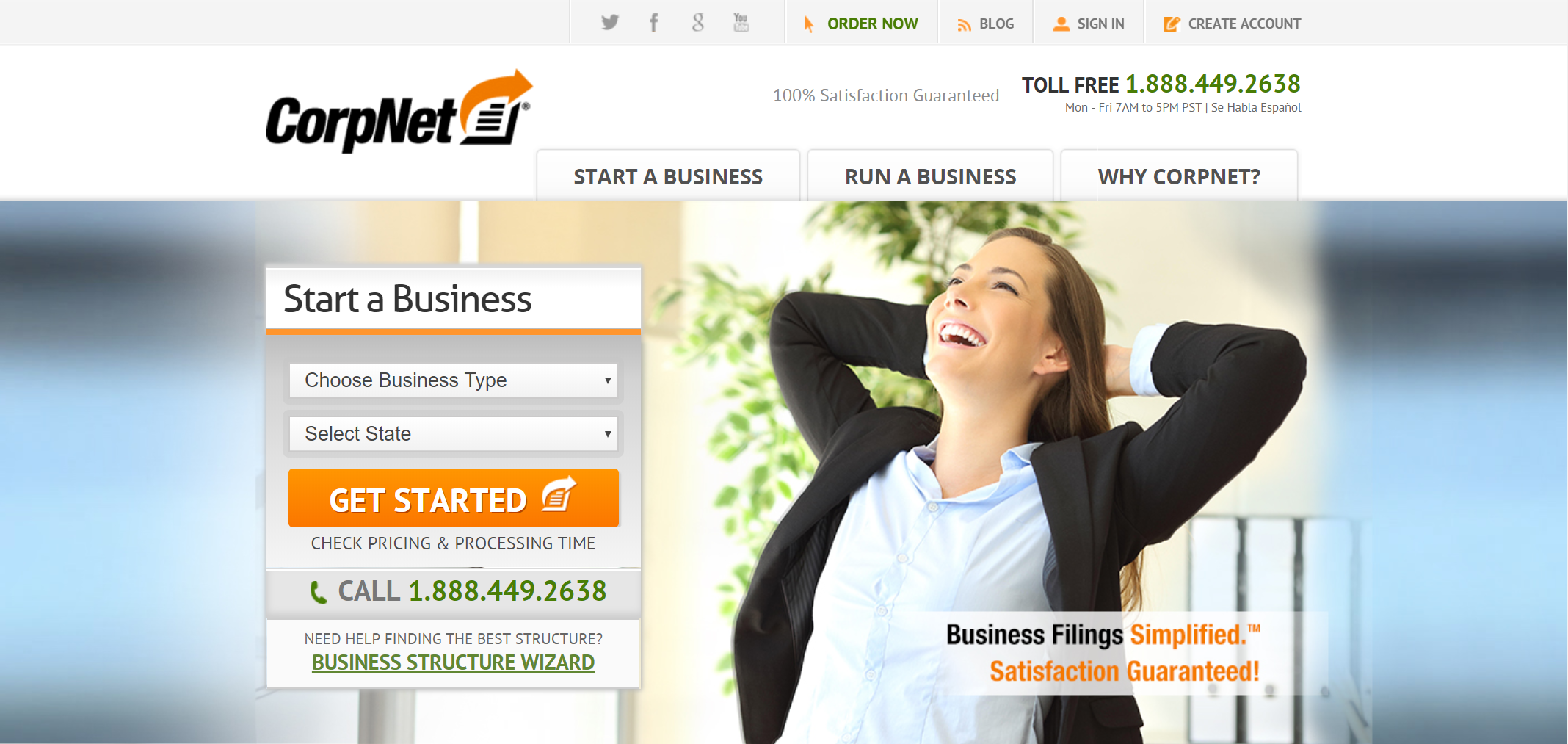 Corpnet, founded by a wife-and-husband team in 1997, is among the oldest online incorporation services. Their passion for entrepreneurship has translated to excellent customer service, and anyone who leaves discontent can receive a full refund through their 100% satisfaction guarantee.
BizFilings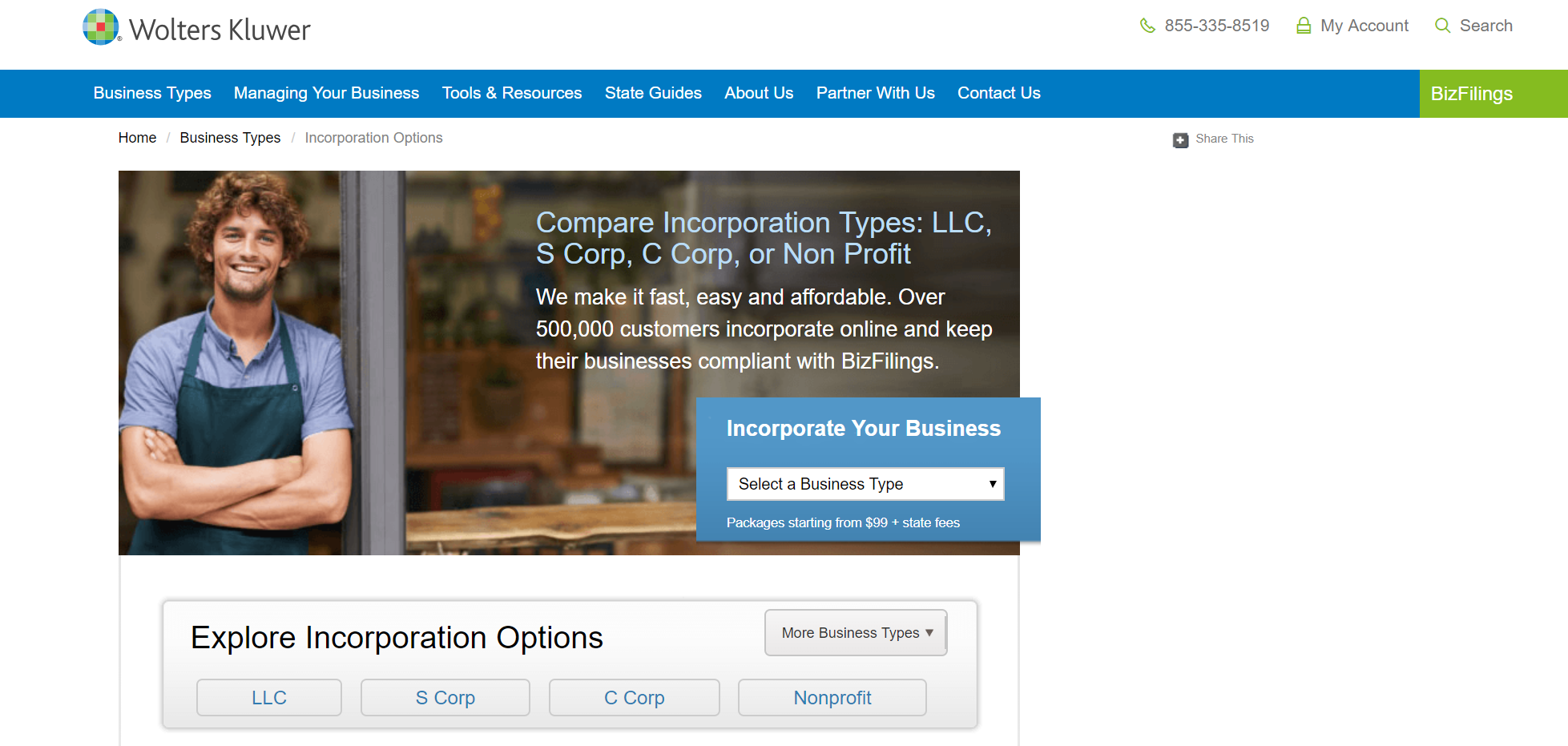 Founded in 1996 and part of Wolters Luwer Corporate Legal Services, BizFilings have proven themselves as a reliable and secure incorporation service. Much of the information they have accrued in over two decades of service is actually available for free on their website, making it a valuable online resource for anyone trying to register a business. If you sign for any of their packages, you receive registered agent service free of charge for six months.
Incorporate.com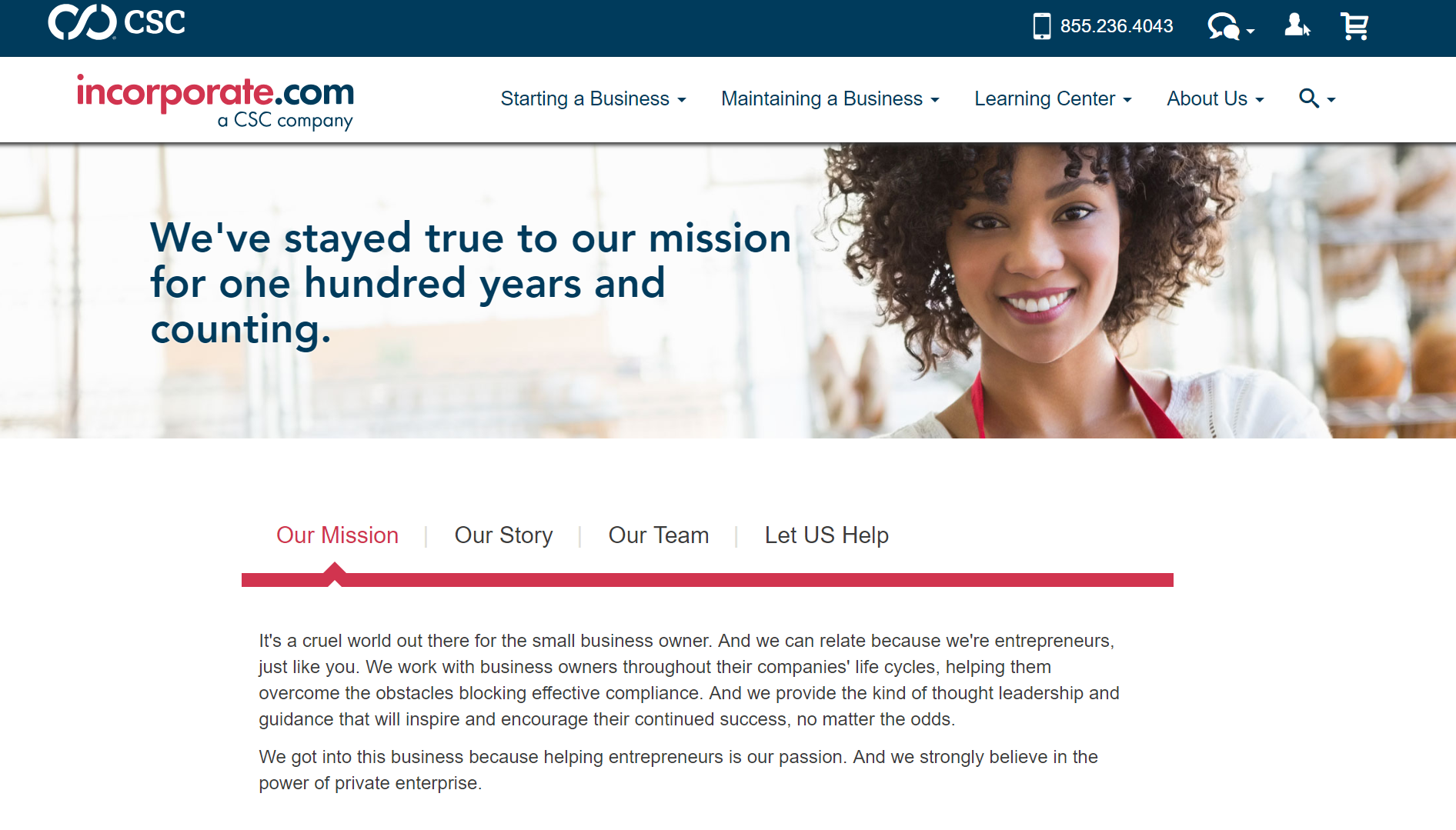 Incorporate.com traces their history back more than a century to Corporation Service Company, which they call "the first company solely dedicated to the business of being in business." These many decades of experience as an incorporation service demonstrate a willingness to adapt and give this service a strong sense of legitimacy.
Rocket Lawyer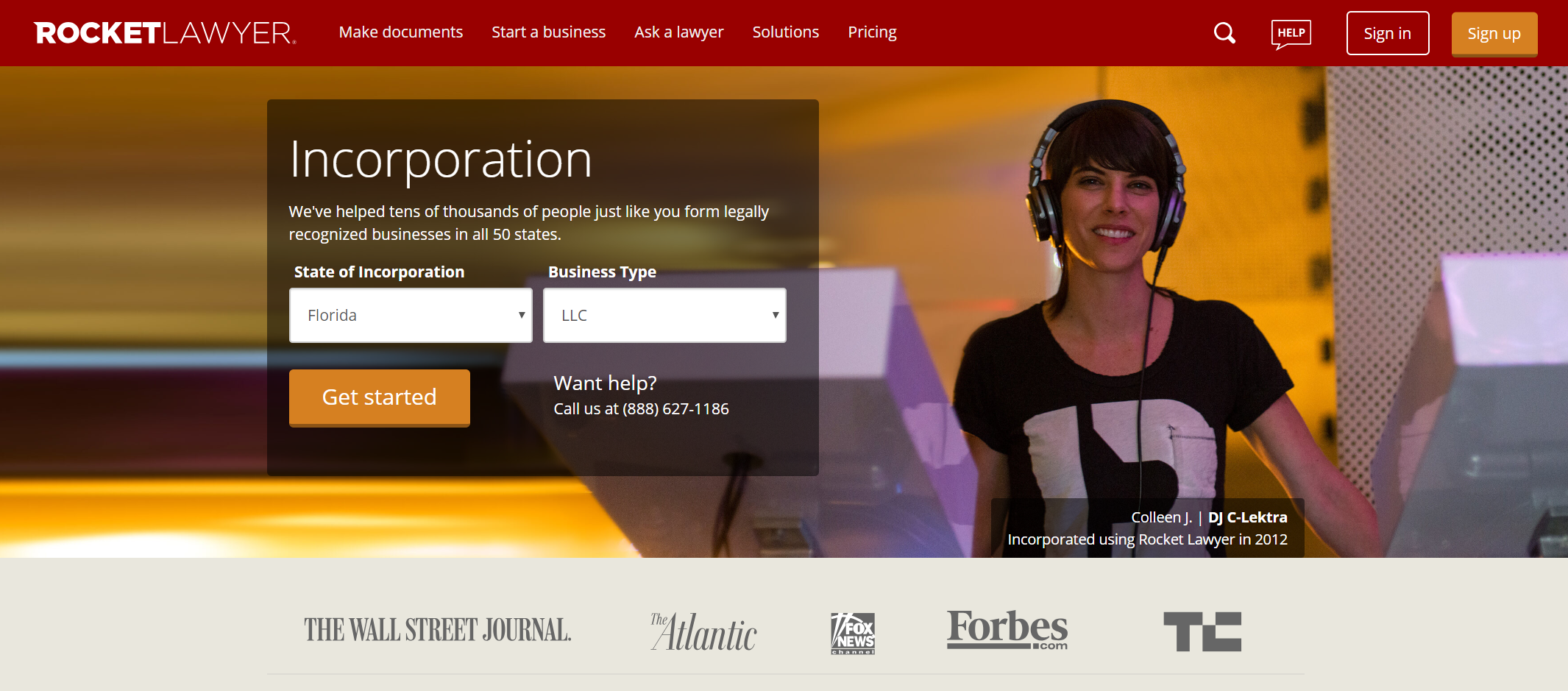 Backed by Google Ventures, Rocket Lawyer can help your business take off by taking care of the registration process for you. All you have to do is answer some questions about your business and they will fill out the paperwork and deal directly with the state on your behalf. If you have any concerns, you can check out their week-long free trial.
Northwest Registered Agent

Northwest Registered Agent offers multiple packages, ranging from an affordable base rate to a much higher price for Premium. What they offer in return is a full year of premium registered agent service, who provide security, and a team of experienced Corporate Guides, who provide wisdom.
Swyft Filings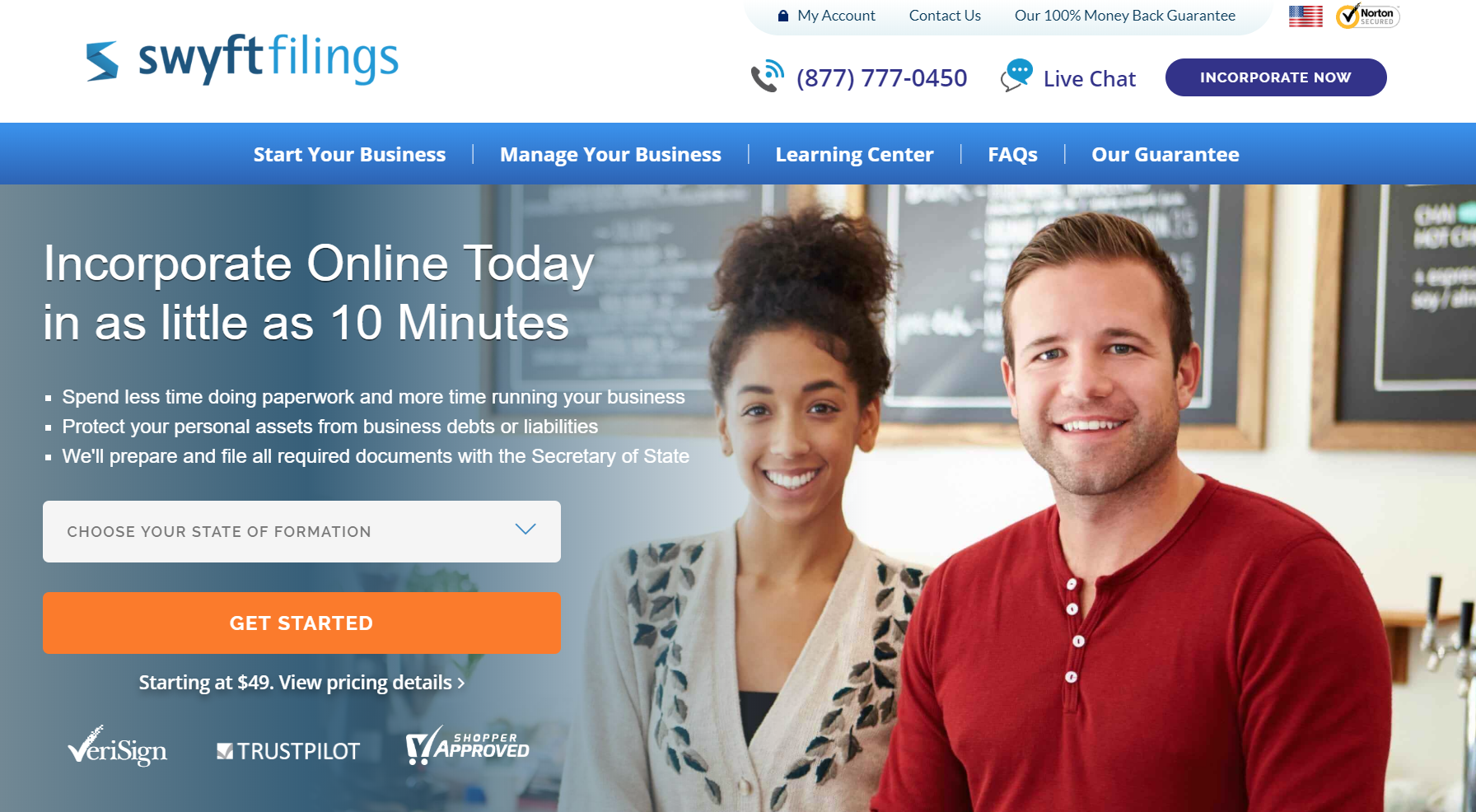 Swyft Filings offers multiple packages over a wide price range, including a highly competitive basic plan with many features. This service's "5 Step Process" is designed to make starting a company simple and efficient, while meeting all the customers' needs. Swyft Filings also provides a 100% Satisfaction Guarantee.
Form-A-Corp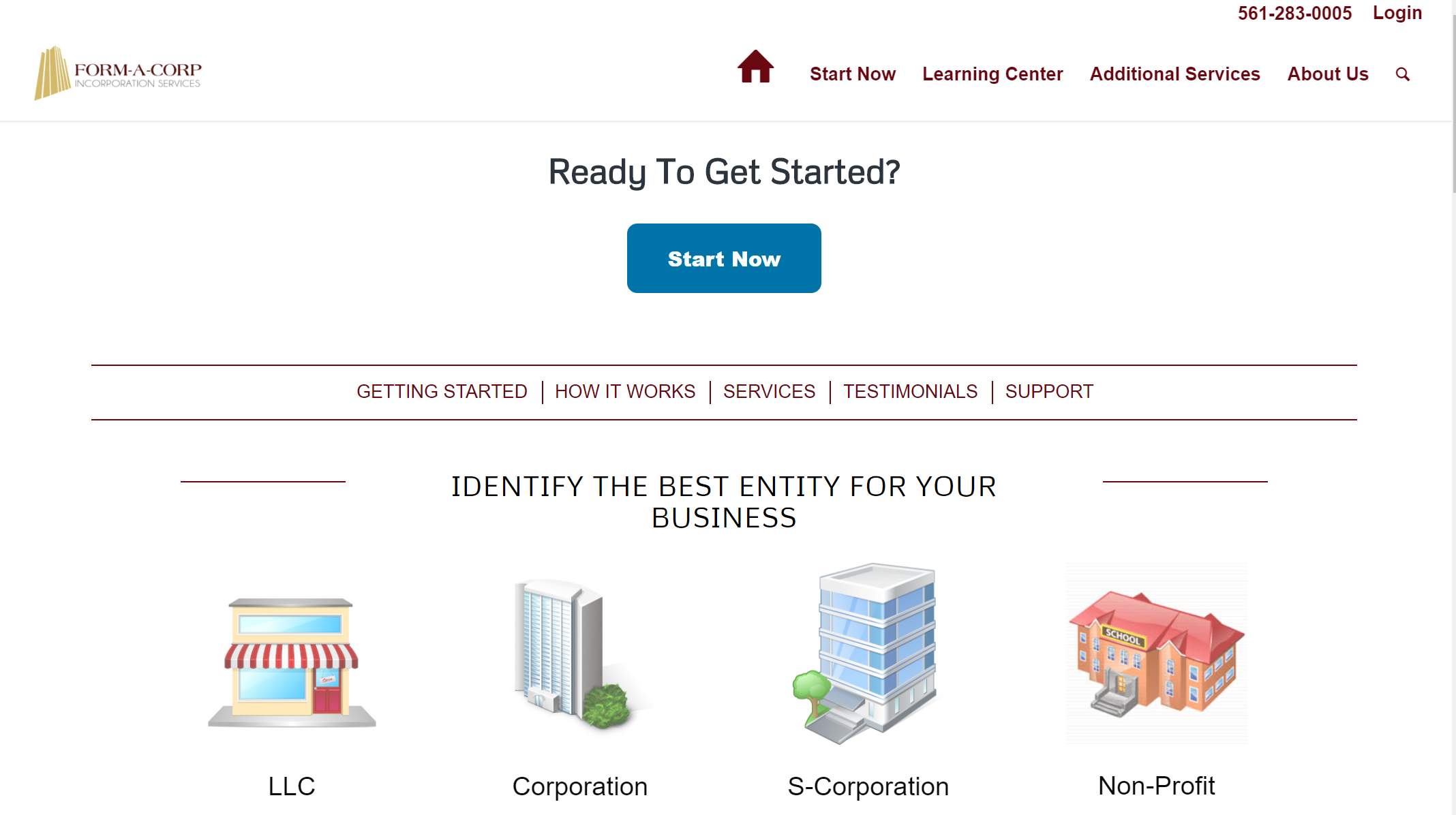 Rather than offering packages, the professionals at Form-A-Corp offers certain additional services, then assess their customers' individual needs and based their final price on that. This way, you only pay for what you use. Once they have the information they need, they will take care of the rest of the process and even help you launch your business at the end.
MyCompanyWorks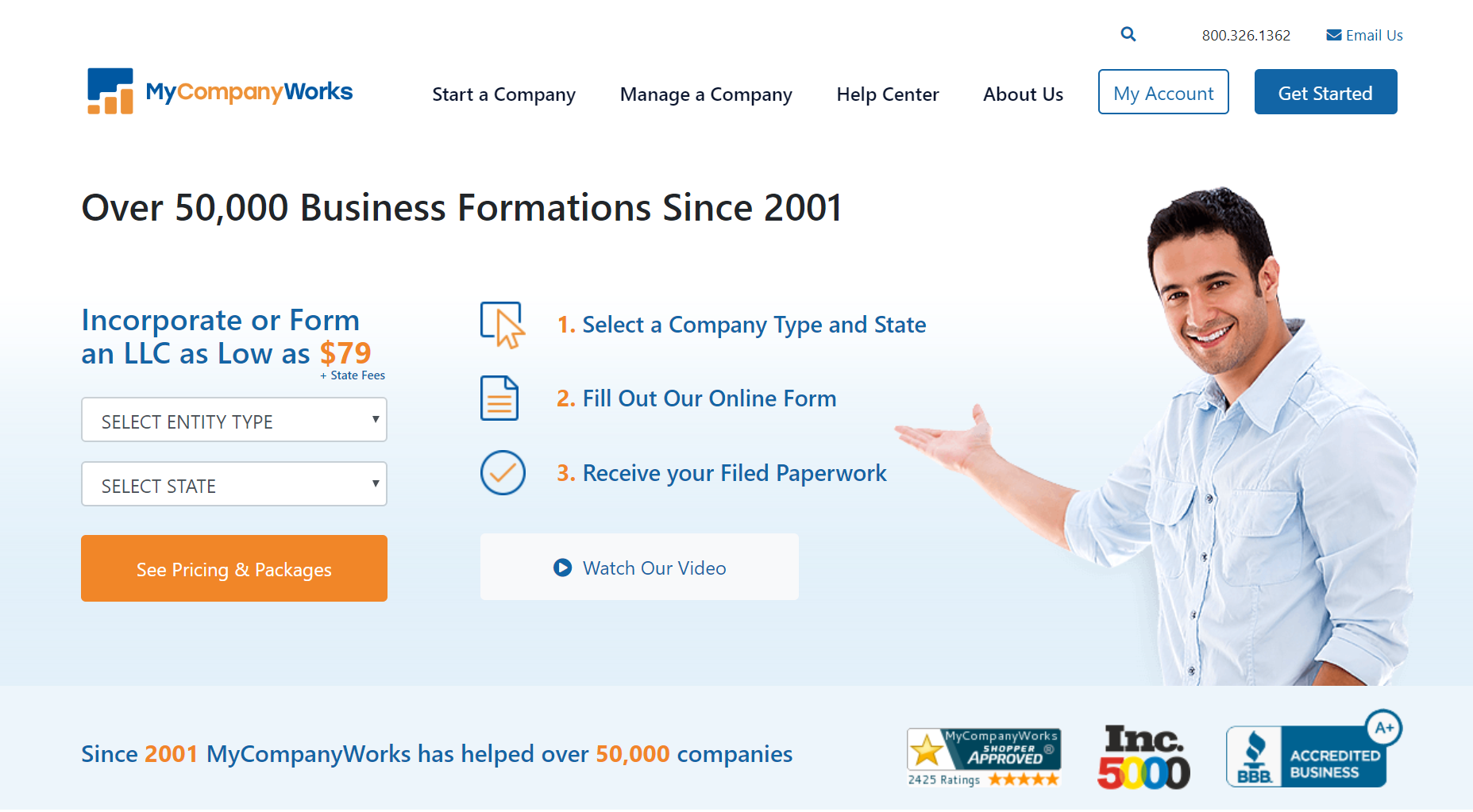 MyCompanyWorks is smaller than some of the other incorporation services listed here, which means their customers get a more personalized touch. Their Startup Wizard, which is personalized based on your set-up needs, takes you through every step of your state's registration process. If you encounter any problems, MyCompanyWorks will try to fix them for you or refund all the fees you paid.
Share with us in the comments if you have registered your business name, and if you used any of these business registration services.