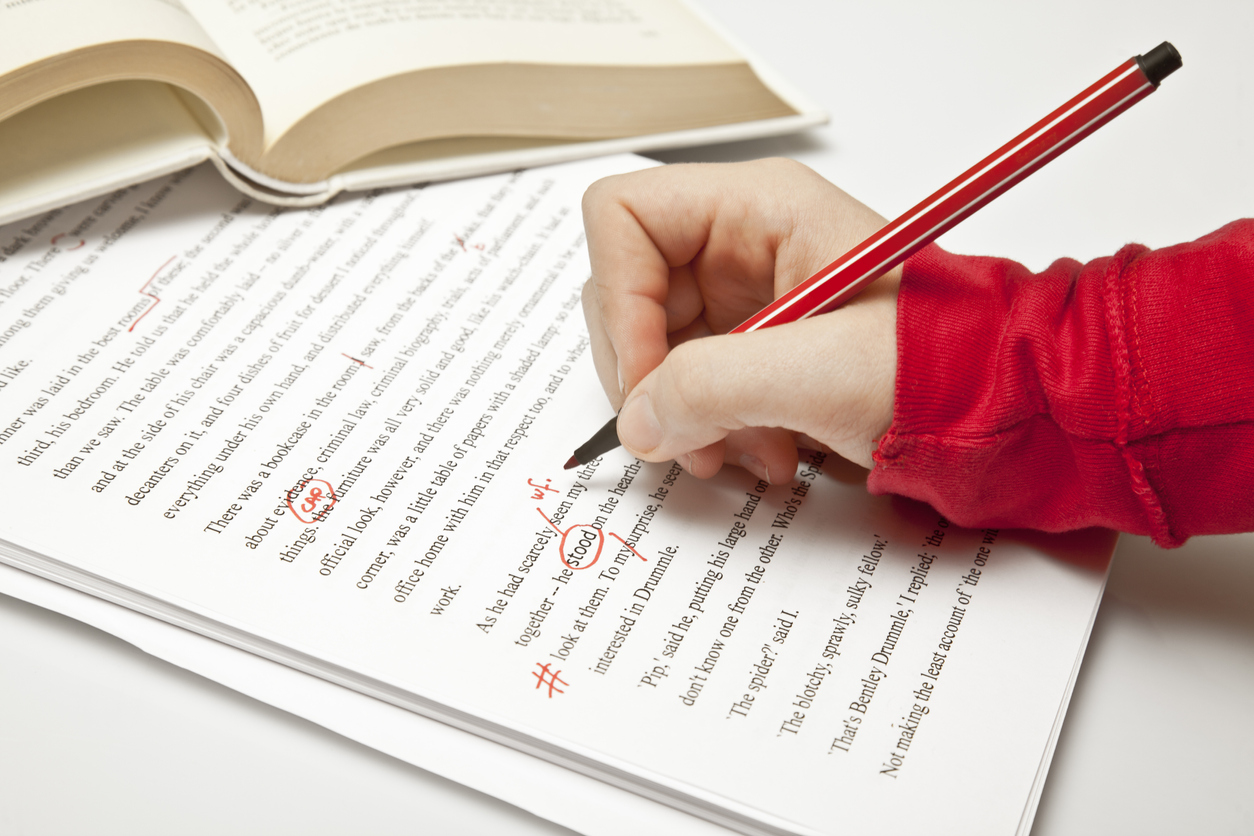 Writing is hard enough on its own. Add in the need to make it sound good and without any grammar mistakes, and it's easy to understand why so many people feel intimidated about publishing anything — whether it's a blog post or an eBook.
And, if you're a content writer, the pressure is on even more because your writing is your reputation. Each mistake is even more costly, which is why using the right writing tools, like grammar checkers, can make all the difference.
And it's not just about grammar.
The readability of your content determines how well you engage your target audience. So, even if there's no mistakes in it, that doesn't necessarily guarantee that your work will perform well online.
This is where advanced writing tools become even more necessary. Not only do you need there to not be any errors in your work, but you also need to make sure that your content gets consumed — not just simply clicked on and then clicked off.
The Reign of Grammarly
By now, even non-writers have heard of Grammarly, the reliable grammar checker that so many people, from college students to CEOS, rely on.
Capable of proofreading any piece of content in a matter of seconds, Grammarly has been one of the most popular writing tools for so long because it helps you correct the errors it finds. And, while some of these notes can be lengthy, they're designed to teach you how to make your writing better, which is something a lot of other grammar-oriented tools in the past failed to do.
Another thing that makes Grammarly a favorite with its users?
From introduction to conclusion, it checks for plagiarism, which can help keep writers out of trouble — and teachers and professors on top of possible cheaters.
The biggest complaint with Grammarly, however, is that it's not exactly affordable. While people who use it regularly can justify the cost, others only need that kind of advanced editing every once in a while, which makes other (cheaper or totally free) alternatives more than tempting.
Best Grammarly Alternatives for Content Writers
With more and more Grammarly competitors flooding the market, it's easy to just choose the first grammar checking tool you find that works with your budget. Unfortunately, there are plenty of writing tools that not only pale in comparison to the robustness of Grammarly, but they hardly even do what they say, making you wish you just stuck with the auto-correct tools that come for free with each and every word processor.
To avoid the headaches (and potential risk for poorly written content), here are the best grammar checkers we've found, totally approved and recommended by content marketers themselves.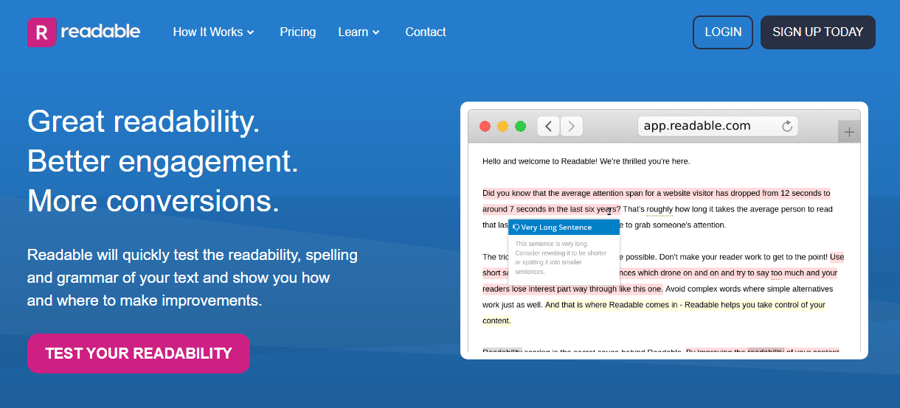 Readable plans start as low as $4/month, making it accessible for almost everyone who cares about the quality of their writing. Like Grammarly, Readable allows you to improve your content by giving you tips on how to make the readability better. It will also catch grammar and spelling issues, too.
Another nice feature is that you can use Readable with any type of content, not just word documents you can copy and paste. So, if you have a PDF you want to examine, Readable can do that.
Readable can also go through your website, looking at the content and suggesting improvements to enhance it. For those of you who are curious, you can get a free week-long trial to check it out for yourself.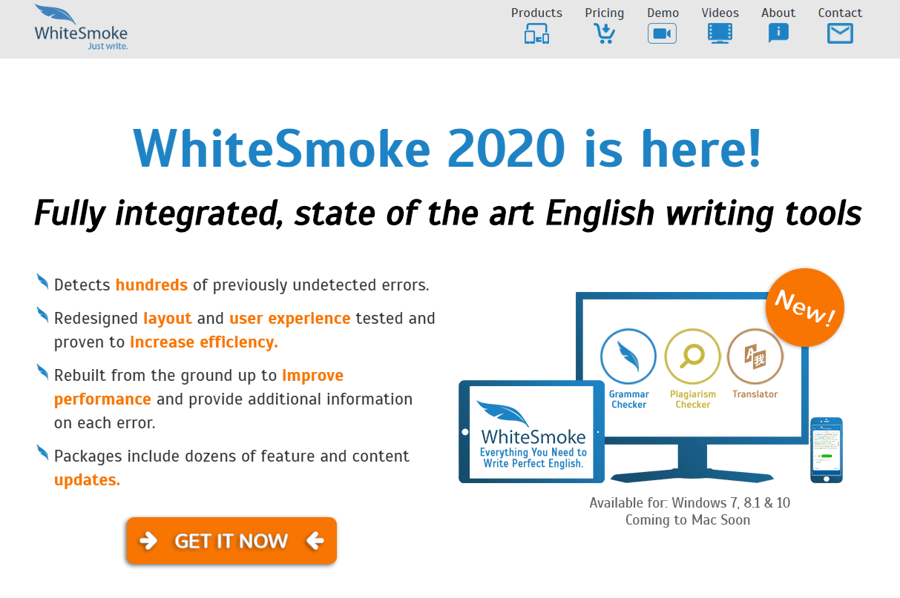 Sometimes referred to as just WS, WhiteSmoke is a plugin for content writers with plenty to offer at just over $4/month. In addition to common grammar errors and misspellings, WS can look for and identify more advanced writing issues, including sentence fragments, changes in tense, and comma splices.
Another cool feature of WS is that it provides you with handy templates for specific writing projects. (The resume template options are definitely noteworthy.) WhiteSmoke can also be used to translate content into over 50 different languages.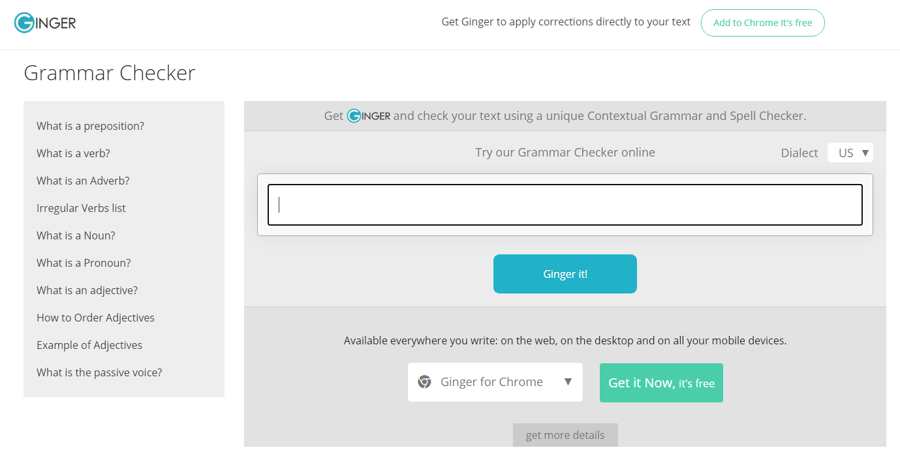 Another great Grammarly alternative, Ginger is helpful for revising content that lives online thanks to its easy-to-use plugin. One of the reasons so many writers prefer Ginger to other grammar checkers is that it allows you to build a personal thesaurus, which means you can teach it how you want to spell certain words and to recognize certain phrases you use regularly.
You can also use Ginger without installing a plugin just by copying and pasting text into the content box on their website. Like other online writing tools, Ginger can also help you translate content into 40 different languages — and you can get plans for as low as $12/month.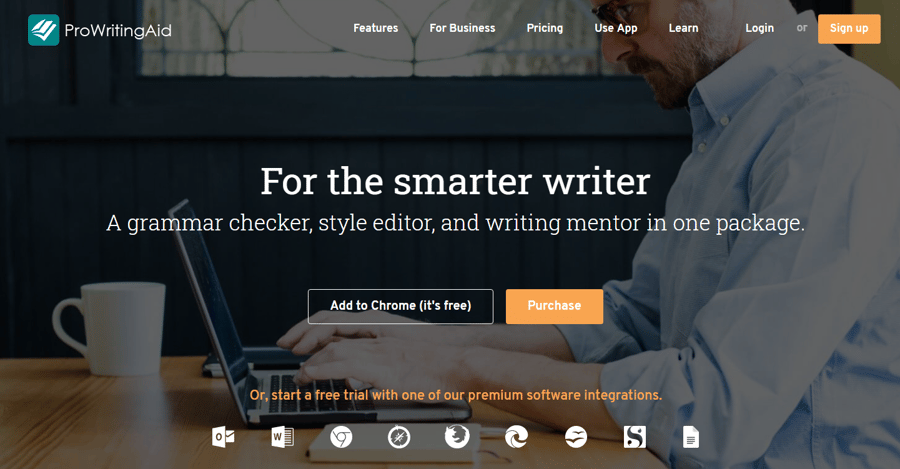 The beauty of ProWritingAid is that it does a lot for writers at a very affordable price. While you need to check out the tool for yourself in order to appreciate just how much it offers, some of its best features include metric reports and content analytics, direct integration with Google Docs, and vocabulary options for certain words like a built-in thesaurus. ProWritingAid is available for annual use for a $70 fee.

Looking for a robust writing tool that's absolutely free? Slick Write is it — and, in all honesty, it's surprising that it is free. Doing virtually everything Grammarly can do and then some, Slick Write really does its job when it comes to making your content more readable.
It also can help you enhance your content as you write by giving you the ability to highlight any word in your writing and then review a pop-up of related information from search engines like Google and Wikipedia.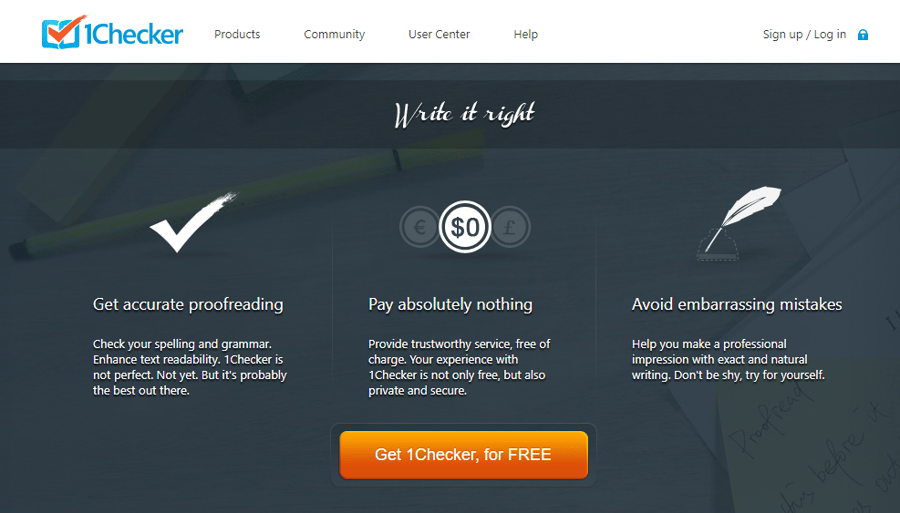 Available as an online tool and as a plugin, 1Checker puts several of the tools writers need in one convenient place. Providing an easy-to-use grammar editor and thesaurus, 1Checker also helps you translate content.
You can also use the tool to score your content, generating reports that can be saved for future reference. And if you choose to use the online version of the tool, 1Checker will even help you improve the quality of everything you do online — from emails to social media comments.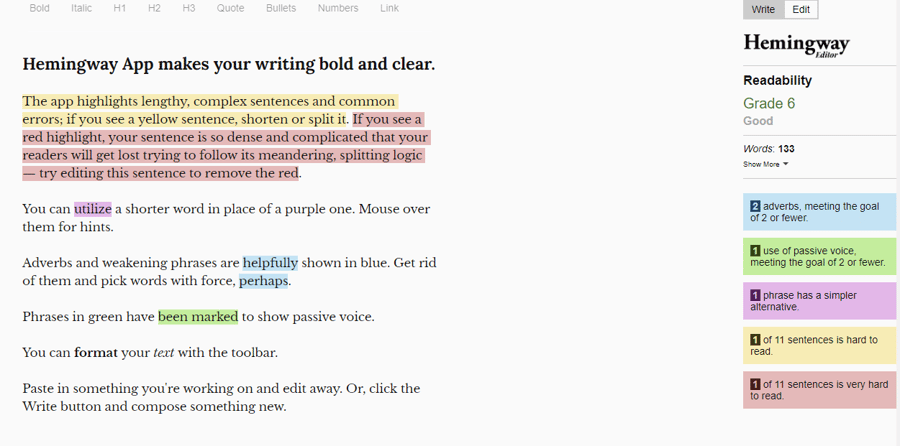 More than just a grammar checker, Hemingway promises to dramatically improve the quality of your text, making it more engaging and more readable. And unlike so many grammar and writing tools, Hemingway can do its job without internet if you download the newest desktop application.
Some of the things you can expect Hemingway to do for your content is to help you identify sentences that are too wordy and find problems with passive voice. Because Hemingway is conveniently integrated, you can even immediately publish your final product from the tool to your WordPress website and Medium. You can license Hemingway for less than $20.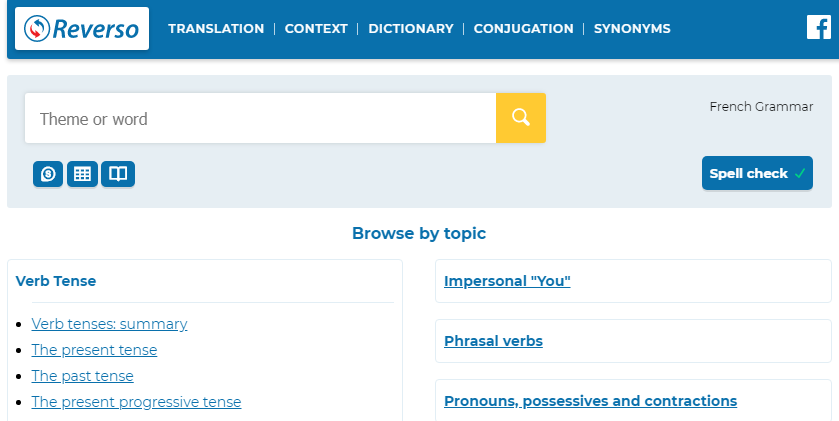 Another free tool that's worth looking into, Reverso does a solid job when it comes to finding grammar issues. It's also handy for translating documents from one language to another. And while it has fewer features than some of the tools you pay for, Reverso does allow you to create a personal dictionary that can help you make editing and proofreading your work less time-consuming.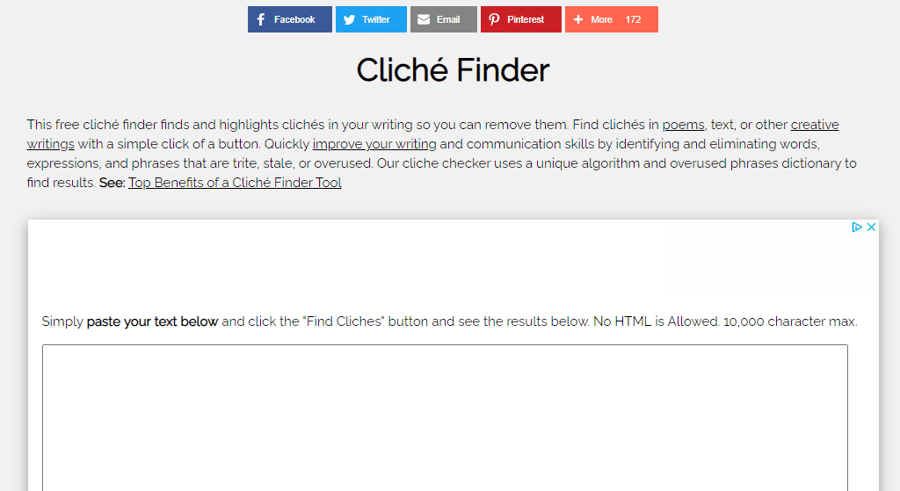 While not a grammar checker per se, Cliché Finder is a fun and handy tool for writers who are constantly battling the urge to use those overused, lost-their-meaning phrases. For writers who feel like they resort to using the same phrases again and again, Cliché Finder can help you identify those phrases so that you can get a little more creative — and a lot less redundant.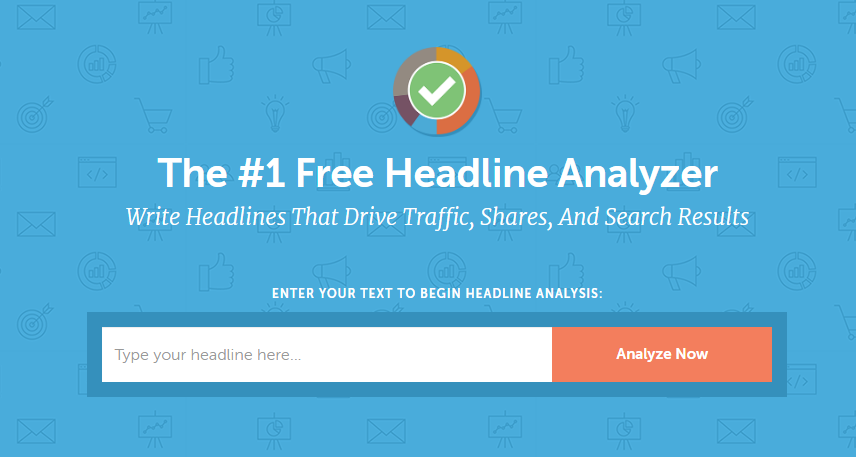 Again, while it's not a grammar checker, Headline Analyzer from CoSchedule should be in every content writer's toolbox. With headlines and titles playing a major role in how (and if) content is consumed, this handy tool gives you feedback as to how good your hooks really are.
Totally free, Headline Analyzer provides you with a score that changes as you make modifications to your titles and headlines. Before you hit publish, this is a great tool to use in order to make sure you're saying what you want to say in the most compelling way possible.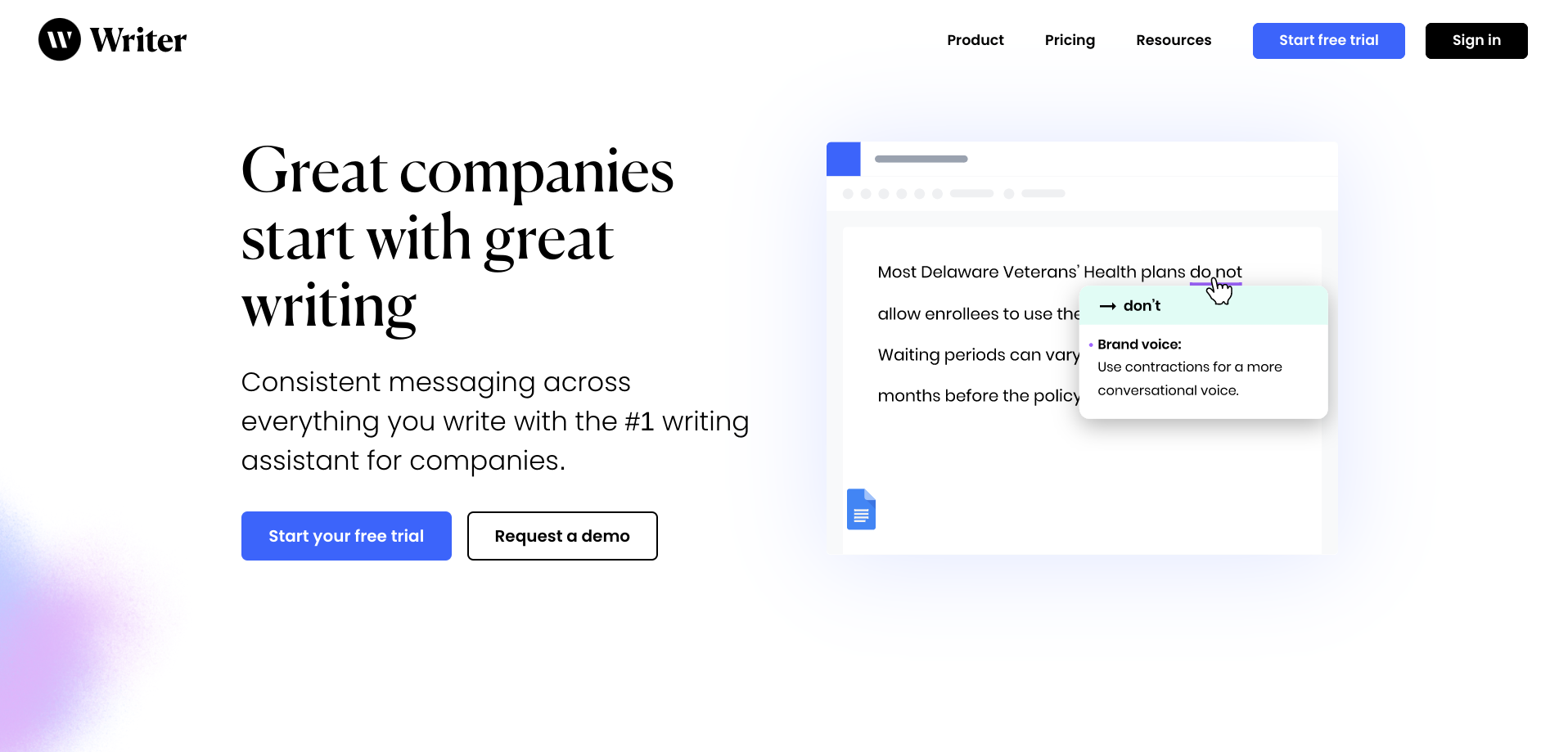 If you're looking for an enterprise writing tool that makes a great alternative to Grammarly, check out Writer. This tool allows companies and organizations to upload style guideline requirements so that writers across the organization use similar language, making your brand's voice consistent across all channels. To get an idea of what Writer can offer your organization, check out their free grammar checker and free proofreading checker tools.
Conclusion
While many of Grammarly's users will continue to be loyal, it's nice to know that there are several other options content writers can consider in order to improve the overall quality and readability of their work. From affordable to completely free, there's no excuse to not double check your work before you hit publish.