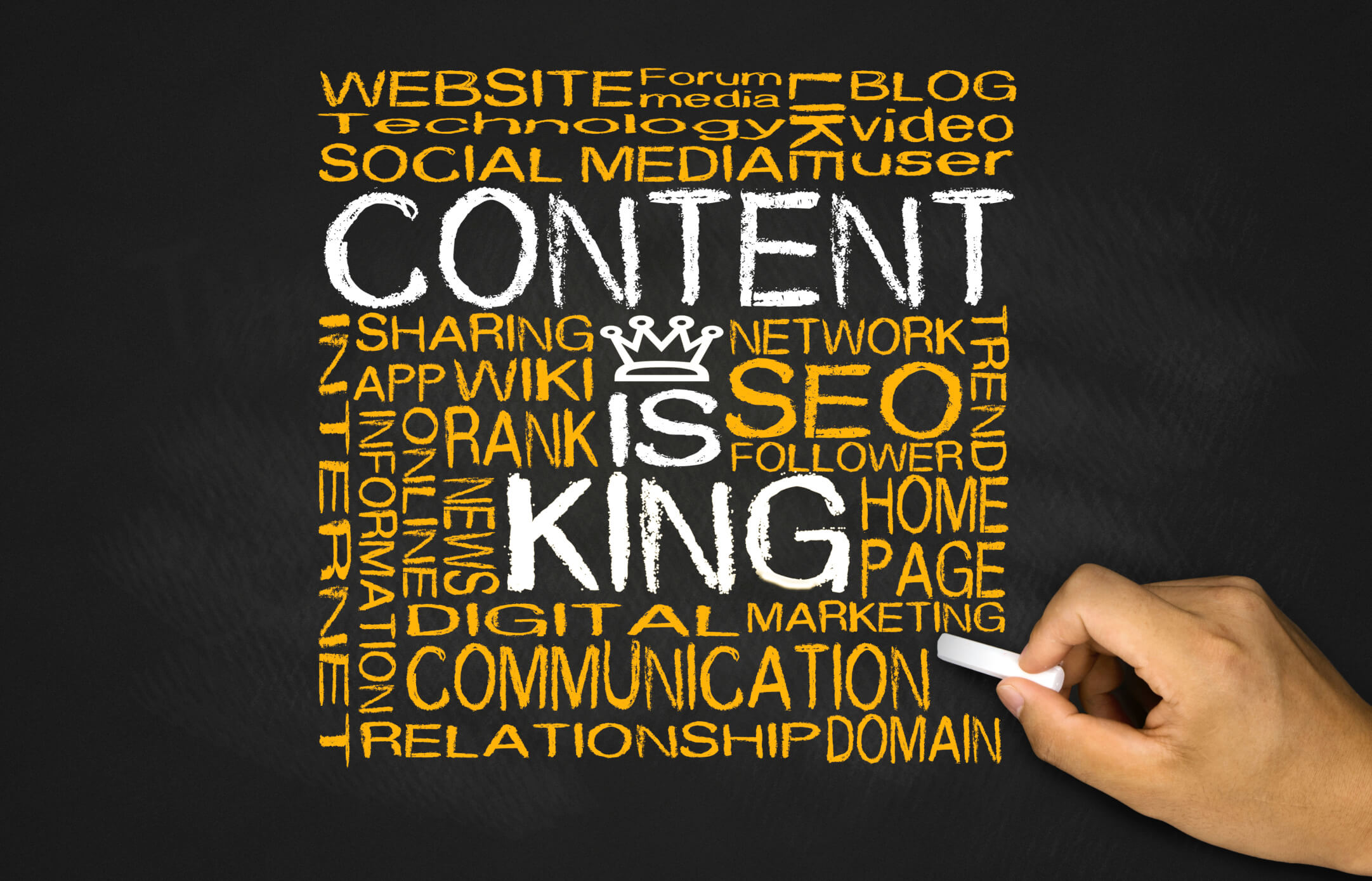 If you're running an online store, odds are you've encountered discussions and articles about the impact great content marketing can have on your business. And as a business owner, it's your responsibility to use every available resource to boost traffic to your site. But what if you're not a savvy writer? How do you craft quality, interesting content that visitors will share and link to?
Let's take a look at some easy content marketing ideas that will allow you to craft awesome content today – regardless of your writing experience.
1. Promote a Sale
This may seem like a no-brainer, but there's no better way to promote a sale than through your blog. Use this opportunity to discuss the highlights of your sale, including any special or hot products that will be discounted. If possible, use a great graphic that encapsulates your sale's theme. The bigger and hotter the news, the better the chances visitors will link to your post.
2. Announce a Contest or Special Event
There's nothing more exciting than a contest that offers a prize! Make sure you put a lot of thought into your contest, including the prize, duration period, and any restrictions/qualifying factors if applicable. Your giveaway or prize doesn't have to be something huge in value; it can be a gift card, a trending product, or access to a special event that your business may be hosting (i.e., a tour of the factory, office, or a meet-and-greet).
Whatever prize you decide on, be sure that you're properly targeting your key audience. Readers aren't likely to promote your contest if your prize isn't appealing.
3. Write About an Industry Event You Attended
Have you attended a tradeshow, conference, or other industry event in recent months? Share your experience with your readers! Recount the day's event and include your thoughts and impressions about where your industry is headed. Be sure to include any memorable or pertinent photos of the day's event if possible.
By recounting your experiences, you're letting readers know that you're up-to-speed with your industry's latest trends, providing them with valuable insight they're sure to appreciate.
4. Inspire Readers with Your Company's Story
As an entrepreneur, you've made the decision that countless individuals have found themselves too scared or unwilling to make. Starting and succeeding in the eCommerce industry is no easy feat! Recount the founding of your business with a detailed description of how your company has evolved over time. Highlight any hurdles or challenges that threatened the success of your company and the tools or strategy you used to overcome them.
By sharing your company's story, you're engaging readers on a personal level, allowing them to feel a connection to your company that can only come about when you know someone's story.
5. Showcase Your Company's Team
A company is only as strong as the members that make up its team. But depending on your business, it can be difficult to bridge the gap between customers and the people behind the scene. Use this opportunity to profile and highlight your team with a short bio or Q&A that offers insight into the individuals that represent your company. Be sure to include real, interesting information, including quirks or light personal info. Your goal is to humanize your team, not advertise their resume.
6. Offer an Exclusive Sneak Peak of New Products
If you're getting ready to release a new product in the days or months ahead, get readers hyped with a post that features a taste of what's to come. An exclusive sneak peak promotes a sense of excitement and exclusivity, which helps build customer loyalty and anticipation. Make sure your post includes an image(s) and descriptive details to increase the likelihood of readers spreading the news.
7. Answer Questions About Your Industry
You're running a business and that means you've got the know-how and the answers to the burning questions of countless readers. Create a Q&A post that answers frequently asked questions or highlights the questions/inquiries you received in the last week or month. Bring readers into the fold and let them in on the tips, tricks, and struggles that an industry like yours faces on a daily basis. Your valuable insight will go along way to promoting and building reader relations.
8. Ask Readers to Share Their Experiences
Sometimes great content marketing isn't about what you have to say, it's what your customers have to say. Encourage readers to share their experiences with your products or services via a form or comment section. Use this information to create a second post that highlights their stories, including any photos if applicable.
9. Top 10 Resource List
You're an entrepreneur and that likely means you've got a go-to list of resources that have helped you through the years. Share the tools and sites that have helped your business get to where it is today. Include a short description about each site and how it has helped your business.
As an industry leader, your readers look to you for guidance and information. Promote a positive relationship by providing valuable recommendations that will assist them in their own endeavors.
10. Do a Poll or Survey and Publish Your Results
By creating a poll or survey, you're letting readers know you care about their thoughts and experiences. The poll doesn't have to be about a particular product you offer; it can be about an event or news related to your industry, an inquiry into what they'd like to see offered at your store, or even a simple survey about your overall business. Whatever you decide, polls and surveys are a great way to promote reader engagement and collect valuable information in the process.
Take advantage of your experiences as an entrepreneur with awesome marketing content that'll get your readers sharing and liking today. Content marketing doesn't have to be difficult! Use the resources and knowledge you've acquired through the years to boost traffic to your website and increase sales.