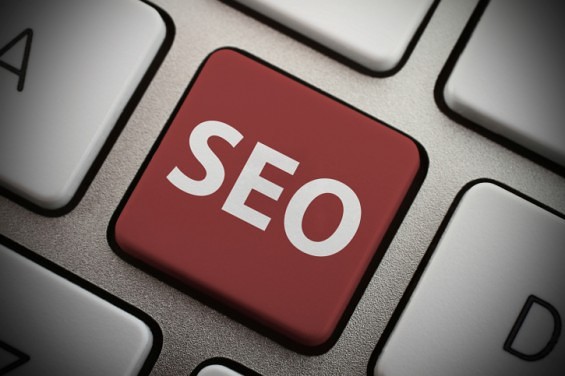 We want to see you succeed as an online business because, the way we see it, your success means our success. That's why we make sure you have the latest in SEO capabilities available in your online store. Our SEO tools turn complex optimization functionalities into user-friendly, easy-to-use options.
Today, we're happy to announce 3dcart Version 6.2, our latest, most advanced 3dcart version yet -- and it's full of new and improved SEO features...
New Google Universal Analytics Integration
Universal Analytics changes the way your site's data is collected and organized in Google Analytics, which will provide a better understanding of how your customers interact with your online store and can even give you insights into audience demographics and interests.
Universal Analytics uses one single Users ID to connects a single user's behavior to multiple data metrics so you can have more and more accurate data about your visitors' engagement with your online content.
By using Universal Analytics in your e-commerce website, you can take advantage of the following benefits for your online store:
Track visitor-interaction and behavior across multiple devices, sessions and engagement data
Have access to new and more flexible data collection methods, which let you track any digital device
Create custom dimensions and metrics to collect data that is unique to your online business
Stay current with Google Analytics' future features and updates
To enable your store's Universal Analytics integration, use the 3dcart SEO Tools Google Analytics Tracking ID tool. When you enter the UA code inside the Tracking ID field, the new code will automatically be placed inside the <head> section of your online store. This allows Google Anaytics to index the necessary script and pull the necessary data.
New Pagination with Rel="Next" and Rel="Prev"
With 3dcart 6.2, we are introducing product-page pagination enhanced with rel="next" and rel="prev". We took this giant leap toward the future of search-friendly e-commerce in an effort to overcome those pesky duplicate content warnings in your Webmaster Tools.
What Rel="Next" and Rel="Prev" does is tell the search engines that a paginated page is not a duplicate but an extension of the first page -- even though it contains the same page title and meta tags -- and gives the first page in a sequence the most SEO value.
Here's a more technical note about rel="next" and rel="prev" from Google's own Webmaster Central Blog:
Much like rel="canonical" acts a strong hint for duplicate content, you can now use the HTML link elements rel="next" and rel="prev" to indicate the relationship between component URLs in a paginated series. Throughout the web, a paginated series of content may take many shapes—it can be an article divided into several component pages, or a product category with items spread across several pages, or a forum thread divided into a sequence of URLs. Now, if you choose to include rel="next" and rel="prev" markup on the component pages within a series, you're giving Google a strong hint that you'd like us to: 1. Consolidate indexing properties, such as links, from the component pages/URLs to the series as a whole (i.e., links should not remain dispersed between page-1.html, page-2.html, etc., but be grouped with the sequence). 2. Send users to the most relevant page/URL—typically the first page of the series.
New Manufacturer Page Custom File Names
With 3dcart Version 6.2, we've added Custom File Name capabilities to "Shop by Brand" pages. This makes it so your manufacturer pages have all the SEO capabilities of traditional category pages -- and gives you one more dimension in your e-commerce arsenal.
Custom file names give you more control over your online store's URLs. Custom file names let you make page URLs easier to read, shorter and more SEO-friendly. Your URLs should describe your pages to visitors and search engines, so it's important to make them relevant, compelling and accurate. Your online store's URLs will be automatically generated based on your page title, so these are often sufficient. However, if you feel the URL automatically generated for you is not up to par, use the Custom File Names feature to make it so.
3dcart SEO Tools and Features
At 3dcart we will continue to keep your online store stocked with the most up-to-date SEO tools and features. We feel confident we offer the most comprehensive list of SEO tools today, but we're not stopping there. We're continuing to improve our cart's ability and you can be sure your store is always be on the cusp of what's possible in e-commerce. Below is a list of search engine tools already available in your Online Store Manager.
Canonical URLs
Canonical URLs are one more protection against duplicate content. These canonical tags instruct search engines on which is the absolute URL that should be indexed. As mentioned previously in the Rel="Next" and Rel="Prev" section, duplicate content issues often occur result as a result of pagination. As explained by Google's Webmaster Central Blog, with Canonical URLs, you won't have to worry about duplicate content penalties resulting from multiple identical pages being indexed.
Editable Robots.txt
Being able to edit your online store's Robots.txt give you control over how search engines access and index your online content. We automatically pre-set your Robots.txt using e-commerce SEO best practices, but we understand merchants sometimes want to alter how search engine crawlers access their stores.
Please note this is an advanced feature and, unless you are familiar with Google and Bing's requirements, we don't recommend altering Robots.txt.
Simple 301 Redirects
When your inventory changes, so do your URLs. To make sure your customers don't get lost in the shuffle, we make 301 Redirects simple.
Easy Sitemap Creation and Submission to Search Engines
3dcart automatically points to your store's sitemaps inside the Robots.txt page so search engines always know where to look. But if you want to let search engines know when you make changes to your site -- whether it's new pages, improved code, updated URLs or better content -- you have that control. Using the Update Sitemap, Submit to Google and Submit to Bing functions in your store's SEO Tools, you will have complete control of when and how search engines crawl your site.
Product Page Rich Snippets (Microdata)
Microdata allows search engines to parse rich data to label content in search results based on the information found in your product pages. That means users searching for your products will see reviews, sale prices and more right from the search listings. 3dcart automatically adds Rich Snippets so you don't have to.
Product Open Graph Meta Tags
Open Graph Tags are to social media what Rich Snippets are to search engines: They populate rich data within social media references. That means that when you post a product URL to one of these, it will carry rich data with it. Although originally introduced as a way to promote integration between Facebook and other websites, most of the major social media sites now recognize Open Graph, including Twitter, Pinterest, LinkedIn and Google+. 3dcart automatically adds OG Tags to product pages.