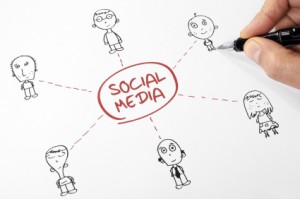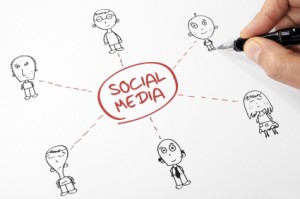 It's hard enough to run an online store without having to worry about social media marketing, too. The social landscape has become a difficult one for online merchants of all shapes and sizes to navigate. Which social media channels do you absolutely need to be on? Which ones make the most sense for your audience?
Yes, your audience should be a driving factor when you choose social media. But there are definitely a few social features that every online store should plan on adding. Here are 5 social tools every ecommerce website should have.
1. Links to Social Media Accounts
A major part of today's marketing is building some kind of presence on social media channels like Facebook and Twitter, for example. The point of having these accounts, of course, is to point traffic back to your website. But you should also have links to these accounts on your store itself so you can continue to market to your audience long after they've left your website.
Add social media links (with corresponding buttons for each of the channels) to the top or side of your page. Make them clearly visible and include a call to action for each.
2. Facebook Like & Share Buttons
"Like" and "Share" buttons are two key parts of simplifying how your customers share your content on Facebook, the biggest social network on the web. They've become standard protocol on many websites to the point where some Facebook users only share content when they don't have to leave the page.
Implementing these buttons on your online store is a must if you want to establish a presence for your brand and your products on Facebook.
3. "Tweet" & Share on Twitter
The "tweet" button comes in a number of forms, all of which have the same outcome: a tweet with a link pointing to the piece of content connected to the button.
Tweets have advantages and disadvantages. On the negative side, people tweet a lot, so a tweet could easily get lost in a stream of other tweets. On the positive side, tweets are visible to everyone within a person's network, whereas Facebook posts aren't always visible. The best use for Twitter is to have shoppers Tweet about the products they just purchased to their network to get traffic to the specific products.
4. Social Sign-In
Social sign-in gives customers the ability to sign into your online store through their Facebook account. This eases the sign-in process, simplifying how you collect information about your customers and making it easier for return customers to access their accounts when they visit to purchase more goods.
Social sign-in is available for 3dcart stores through the Facebook Connect plug-in, which now includes an easy-share prompt for Facebook and Twitter when customers purchase from your store.
5. Pin This Button
Images are an important part of all online stores. They help the shopper picture themselves actually using the product they want to buy. Pictures in general are pretty compelling—they say a lot in just a single moment.
Pinterest is a great place for pictures and important place to have a presence, especially if your online store targets middle age women, the site's primary demographic.