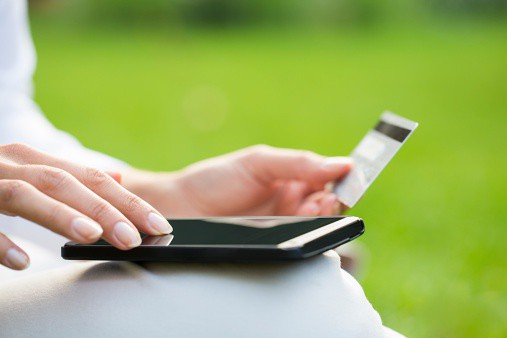 It's not just the digital age anymore. It's the mobile digital age. As almost everyone in the world is using a smartphone and living an on-the-constant-go lifestyle, it's becoming even more common for many to resort to their mobile gadgets for shopping needs.
Hence, as an online retailer, it goes without saying that you ought to be up-to-date with these mobile shopping apps. After all, they strongly influence people's shopping habits these days. Besides, you never know when you can utilize them in boosting your own business.
If you're not yet familiar with such apps, here's a rundown of the common types that you must understand and use for your own good:
Discount and Deal Givers
When it comes to discounts and deals, the king and queen are still Living Social and Groupon. Yes, these well-known sites have penetrated the mobile market and continue to provide wonderful deals for people to enjoy. Other than these, make sure to check out similar apps and the local versions too.
In browsing through the offers, you'll be able to look into some of your competitors' promos and see as well which kinds of deals are most popular. As a result, you can gain better insight into what your own target market may be searching for. You can also come up with ideas on what to offer if and when you're ready to be part of these discount and deal partnerships.
Social Shopping Apps
There's no stopping social commerce now. From Facebook and the like, a lot of individuals have moved over to social media platforms that are focused on shopping. They get to post their OOTDs, vote on favorite items, compare prices, and even sell their unwanted stuff! They get to comment on others' recommended purchases or share something they really like. It's pure fun and a great help too for online shoppers.
Polyvore and Pinterest, for instance, are quite popular places for fashion lovers. If you own an online boutique, it would definitely boost your business to be active in these social apps. What's more, numerous people are also enjoying Poshmark where anyone can post listings of items or grab others' piles at reduced rates.
Why not get active in these apps and improve your brand's exposure? You're bound to meet plenty of new potential customers too. And if you can, it would be good to eventually come up with your own social shopping app and integrate it in your website too.
Humongous Marketplaces
Do you agree that Amazon is the largest marketplace to date? Well, it's undoubtedly big and everyone in ecommerce knows it. Thus, you need to make your mark here too. Offer your products on Amazon and allow mobile shoppers to check out your items on their smartphones and electronic tablets while they're at home or even at work.
Indeed there are a lot of great and huge marketplaces that have gone mobile. You ought to take advantage of them. More likely than not, your prospective buyers are hanging out in these platforms and spending a lot in the process. So better grab your market share today!
Digital Wallets and Payment Apps
When it comes to online payment processing, PayPal definitely counts as one of the top guns. And this is why its mobile app called PayPal Wallet seems to be running ahead of the others. This mobile wallet and other similar apps enable users to use it to pay at a real store's counter. You can use it too to send and request money online, pre-pay your cinema tickets, or settle your restaurant bill.
Being an online retailer means you need to continuously expand your payment gateways. Hence, you should be well aware of these popular digital wallets and payment apps employed by mobile users. There are also tools available for businesses on how to develop an e-wallet. These will be helpful to you whether they buy from your e-store or purchase at your brick and mortar shop.
Price Comparison Helpers
Have you encountered mobile apps that help shoppers compare prices? Aside from interactive price comparisons on social media, there are apps that are specifically made for this purpose. PriceGrabber, for example, is known to help you compare prices across stores and marketplaces while also providing merchant ratings and product info.
You can use such apps to research on prices of competing products and services. This way, you can adjust your own prices accordingly. If you are a reseller, you can also check out wholesalers through these app helpers.
Understanding these 5 basic types of mobile shopping apps sheds light on what most shoppers are concerned about today and what their regular shopping habits are. Consequently, you'll be able to modify your own products and services to suit what they want and how they like to shop. At the same time, you get to appreciate the importance of mobile shopping for your very own business.
The options are unlimited when it comes to mobile apps, you could use an existing mobile app, create your own app, or if you have an unique idea, even find a white-label app builder solution to develop an app you can resell to your clients.