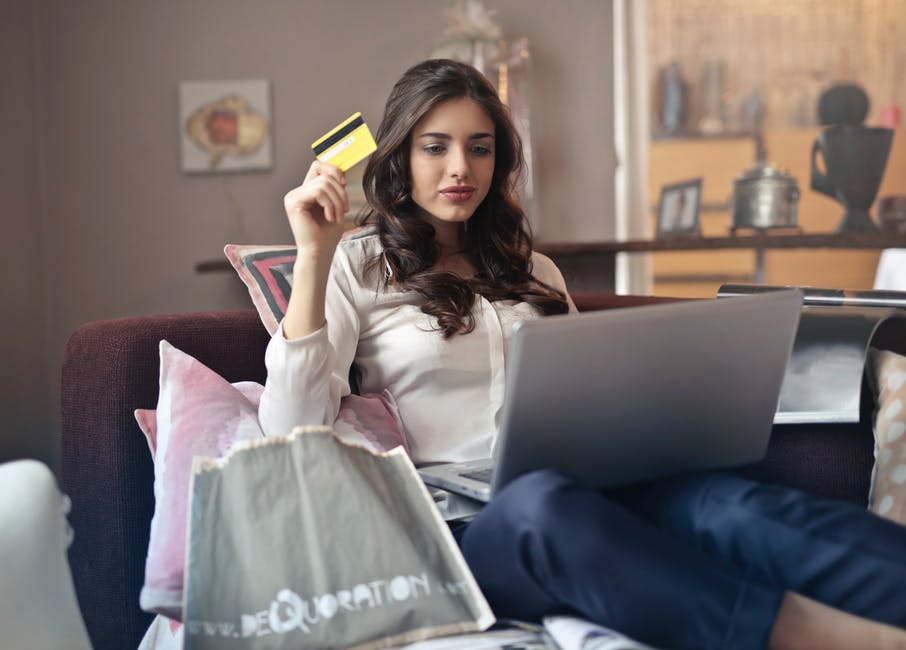 Running an online business is hard work, but the possibilities for online marketing are limitless!
Worldwide eCommerce sales amounted to over 3 1/2 trillion United States dollars in 2019! By 2022, e-retail revenues are projected to grow to over 6 1/2 trillion US dollars.
34% of American Instagram users said that they follow companies and brands through the app. In Denmark, that percentage is even higher at 42%.
It's an inevitable truth that brick-and-mortar retail sales are declining. In fact, after a decline in sales this most recent holiday season, Macy's announced that it would be closing 29 stores.
Social commerce is the best way to reach customers, whether they shop online, in-person, or both.
Do you want to learn all about how to stay up to date on social media and make the most of social commerce strategies for your business?
Keep reading to learn how to better your online business!
What Is Social Commerce?
Social commerce is easy to understand, especially when you start with eCommerce. The activity of buying or selling products online or over the internet is eCommerce.
Social commerce isn't that different, except that it pertains to sales made through social media channels. The actions of buying and selling on social media apps and websites are social commerce.
The way in which it's implemented varies, depending on the platforms and the businesses. The critical detail to remember is that those purchases can be conducted either wholly or at least partially within the social website or app itself.
Even though the selling occurs through social media, it isn't social media companies doing the selling, but rather the online retailers and businesses. Through social commerce, customers can make purchases without having to interact directly with retailers. If there is any interaction, it's at a minimum.
For example, Instagram provides users the option to check out on Instagram directly. Some other examples of social media checkout include Pinterest's "Shop the Look" or Facebook's "Shop Now" stores.
As social commerce growth continues with internet and social media users, there lies a massive opportunity for online retailers, both now and well into the future.
What Is a Social Commerce Platform?
A social commerce platform is any social media platform where retailers and businesses can sell products.
Pinterest, Instagram, and Facebook are the biggest social media platforms, but more are sure to come.
A social commerce platform is simply a social media platform on which retailers (or any business users) can sell products.
As a business owner, the key to increasing sales is to use those social commerce platforms to promote, market, and sell your products or services.
Next, we'll outline some social media marketing tips and tactics for making the most of your business' social commerce.
Use Imagery and Videos on Instagram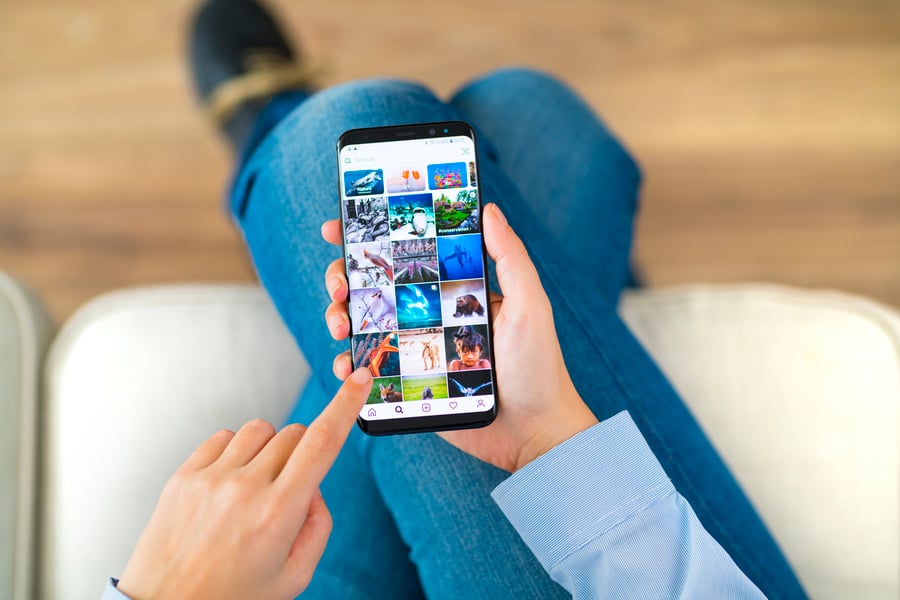 Each social media platform boasts its own social commerce strategies and benefits. Instagram, one of the main players, makes it easy to draw in customers through imagery and videos.
Since March of 2018, businesses on Instagram have been able to tag their own products on organic posts, with the capability for users to click those tags to get to a checkout page.
As a retailer on Instagram, you can tag your products in both your posts and your stories.
200 million Instagram users visit AT LEAST 1 business profile every day, and 1/3 of the most viewed stories are those created by businesses.
Instagram is unique for businesses because it allows you to reach the audience of your choice. You can add customizable CTA buttons, making it so much easier for customers to shop.
This step-by-step guide will tell you exactly how to use your Instagram ads to increase your eCommerce sales.
Tag Your Products on Facebook Posts and Stories
The first step in selling on Facebook is to set up your e-commerce account if you haven't already.
If you're an online retailer, all you have to do is tag your products or services in posts and stories on Facebook, enabling users to click and go directly to your store to make a purchase.
You can also enable the "Facebook Shop" section to appear on your Facebook business page. The shop allows you to create a catalog of your products that are ready to be sold directly through Facebook.
This feature allows customers to purchase products without having to leave Facebook and visit your site. Plus, it makes reaching potential customers much easier.
For more detailed information on how to add a "Facebook Shop" section and sell your products via Facebook, take a look at this blog.
Use Snapchat to Your Advantage
Snapchat enables business owners to pay for ads that get shown to users alongside organic content.
Snap ads are full-screen images or videos that play with sound and last up to 10 seconds. The point of these ads is to make a quick impact. They're meant to be short and sweet, so use that snippet of time to your advantage by grabbing users' attention with a striking or intriguing ad that showcases what you sell.
In a Snap add, users have the option to swipe up for more info. There you can do anything from adding more in-depth content to adding a link to your online store.
Snapchat adds are unique because they provide a highly captivating ad experience through a full-screen ad. Plus, Snapchat allows access to a vast audience.
Here's a COMPLETE guide on Snapchat ads, including exactly how to post one.
Create Buyable Pins on Pinterest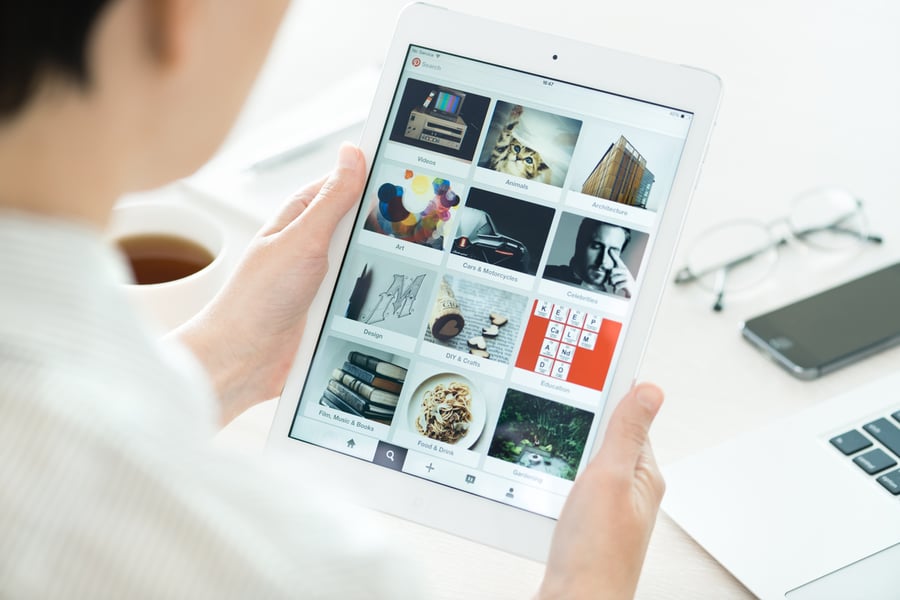 Pinterest is a massive photo platform, so the goal is to make sure that yours stand out from the rest.
The social media marketing strategy of business owners on Pinterest is to create "buyable pins."
You post your product, including a link to purchase the product, and that's your buyable pin. Because so many people look at photos and pins on Pinterest, buyable pins blend in easily without coming off as tacky advertising.
Tips for Acing Your eCommerce Social Media Marketing
Social eCommerce is growing exponentially. While it's easy to sell on social media platforms, you'll get the best results by thinking carefully about your social media marketing strategy.
Choose the Right Platform for the Job
It's smart to use a variety of platforms, but it's best to master 1 at a time. For each platform, make sure it's one that your audience checks. You want your leads to engage on a regular basis.
Who is your target audience? By looking at your target audience, you'll figure out which platform (or platforms) they use.
Even if your audience uses a variety of social media platforms, tailor each ad campaign to each platform, creating exclusivity. For example, maybe shoppers can get a 20% discount by shopping through Instagram.
Don't Upload Your Entire Inventory on Facebook
Even though you can create a catalog of your products on Instagram, it doesn't mean you should upload your entire list.
If you present too many options, it'll have the reverse effect on your conversion rate. You want to focus on a few products tailored to your target audience to try and get them interested in purchasing.
Focus on top sellers, especially in the beginning. You don't want your audience to be overwhelmed by too many options or choices. It's important to narrow it down for them so they can focus and consider a purchase.
Make Sure Your Experience Is Mobile-Friendly
Many people use their phones to make purchases. Make sure your ads and checkout process are mobile-friendly, so you don't lose potential customers due to a frustrating checkout process.
Streamline Your Purchase Process
Cut as many steps as you can. When you capture a lead, you want them to be able to checkout seamlessly.
Users want to be able to make a purchase and then return to their feed as soon as possible. Choose a streamlined online store that's reliable and easy to use.
Build Your Brand and Build Trust
Customers are loyal to brands, but online shoppers are always looking for a new brand to love and trust.
Building your brand is the most vital step in your eCommerce social media marketing. Customers want to know they're getting quality products from reputable companies.
The more people see and recognize who you are, the more comfortable they'll feel making a purchase.
Encourage people to take a look at your business. Do you use recycled materials? Do you donate a portion of proceeds? What makes you stand out from others, and what makes you a trustworthy business?
Don't Skip a Single Day When It Comes to Social Commerce
One essential social commerce tip for your business is never to let a day go by without checking in. Most people check their phones over 80 times a day.
The more consistently you make your presence known through social media channels, the more you'll build your brand and inevitably increase sales.
t