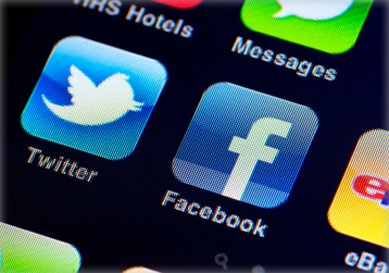 "Sharing is caring." – Your Kindergarten Teacher
That's a sage bit of advice that couldn't be more relevant than it is today. When your shoppers share your content, it means that they care enough to let their friends know how awesome your online store is. The easier you make it for them to share that content, the more they'll repay you.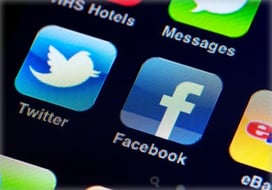 Some pieces of content are easier for shoppers to share than others. As a storeowner, it's your responsibility to ease the sharing process for your customers. Of course, you don't want to clutter the page by making everything shareable. So which pieces of content make the most socially shareable bits of your online store?
1. Products
There's no quicker path to the bottom line than encouraging customers to share products, especially after they've bought them. If a member of the customer's network is intrigued, a social share tends to help cut out the search, research and navigation pieces of the online shopping process.
3dcart recently made it easier to encourage your shoppers to spread their purchases socially. "Share Your Purchase" is a new part of our Facebook Connect add-on that encourages shoppers to share products through Facebook and Twitter after they buy them.
2. Discounts & Coupons
The explosion of Groupon a few years back has taught business owners one important lesson: people love to share discounts and coupons through social media. Add social sharing buttons to any discount to increase the chance of viral success.
3dcart customers can take advantage of group discounts and daily deal functionality that we debuted with version 4 of the software. You can also check out the app store for some pretty cool add-ons that offer enhanced
3. Blog Posts
Are you updating that store blog frequently with tons of informative and entertaining content? Yes, it seems like a big time investment for not a lot of payoff. But it's all about longevity—and making it shareable, of course. Add social sharing buttons to each blog post. That way, readers are more likely to share it, driving relevant traffic back to your store.
3dcart comes equipped with built-in ecommerce blogging capabilities. If you haven't checked it out yet, make sure you do!
4. Social Media Accounts
If you're engaging your audience over social media, why not ask them to share your social media content and accounts? Over Facebook, it's simple for people to share content you post when they see it in their newsfeeds. Other social networks work the same way.
5. Pictures
Pictures make for great content. Besides Facebook, you can share pictures through social media websites like Pinterest and Instagram. Get creative. Take pictures of your products in action. Show people enjoying their new boots or playing your top-selling board game.
3dcart uses Aviary Image Editor to help online merchants add and edit images on the website.
6. Wish Lists
Wish lists are collections of products that shoppers may not be able to afford now but want to keep bookmarked for the future. Adding this kind of functionality to your website is a great way to recapture lost sales and drive more conversions in general. For birthdays, weddings and other gifting events, a wish list makes perfect content for sharing over social channels.
3dcart includes the ability to add "wish list" functionality to your online store. Read more about it here.
Which types of content do your customers like to share?