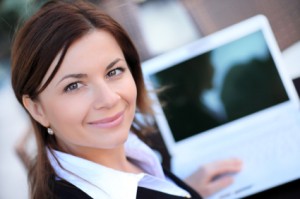 With the millions of eCommerce stores online, how do you set yours apart from the rest? While this may seem like a difficult task, it can be accomplished! In this article, we will offer some suggestions on how to make your store stand out from your competition.
Look at your store's policies.
If you offer free shipping, promote it prominently on your website. This type of offer deserves top-billing in your store's header to attract maximum attention. One of the leading causes of shopping cart abandonment is shipping charges, by offering a free shipping deal you're increasing the chances your shoppers will turn into buyers. Not all merchants can offer such a promotion, but if your margins allow it's worth testing.
Another policy that can set you apart is related to returns. Many eCommerce store owners make customers jump through hoops in order to return an item. More and more online stores are taking the "hassle-free returns" route to increase customer satisfaction and get the sale. If you sell items prone to returns, such as clothing, shoppers are going to want to know what your return policy is before they purchase. If you require too many steps to make a return, chances are the shopper is going to go elsewhere.
Be personal.
Shopping online doesn't have to be cold and impersonal. Make your shoppers feel like they are dealing with real people rather than a computer. Show off your staff in the "About Us" page and have a personal welcome on that same page from you – the store owner.
Be helpful.
Customer satisfaction is key in a world where reviews can be found just about anywhere. In every interaction you and your customer service team has with your customers, be helpful, polite, courteous and never let the customer leave unhappy. Have your customer service reps give their first name, thank the customer for calling or emailing and always ask if the interaction has led to satisfaction.
Be proud.
If you collect reviews from your customers, don't just file them away! Shoppers often rely upon word-of-mouth from previous customers when making a purchase decision. If you received a glowing review from a customer, promote it on a special "testimonials" page within your site where you can collect reviews and make them available for others to read.
Be confident.
Believe it or not, there are still shoppers who are afraid to make an online purchase. In order to get that customer to order, you need to employ some confidence building features on your store. Add "secure shopping" trust badges to your site along with badges that show other affiliations such as local chambers of commerce, the Better Business Bureau, any security features you employ on your site, etc. These go a long way in instilling confidence with your shoppers.
These simple measures are all small steps you can take to help customers choose your store over your competitors. As time goes on and you identify what your competitors are doing, you can tweak your site to continually be one step ahead.
Let 3dcart help you build an online store and get more helpful tips on how to stand apart from your competition.