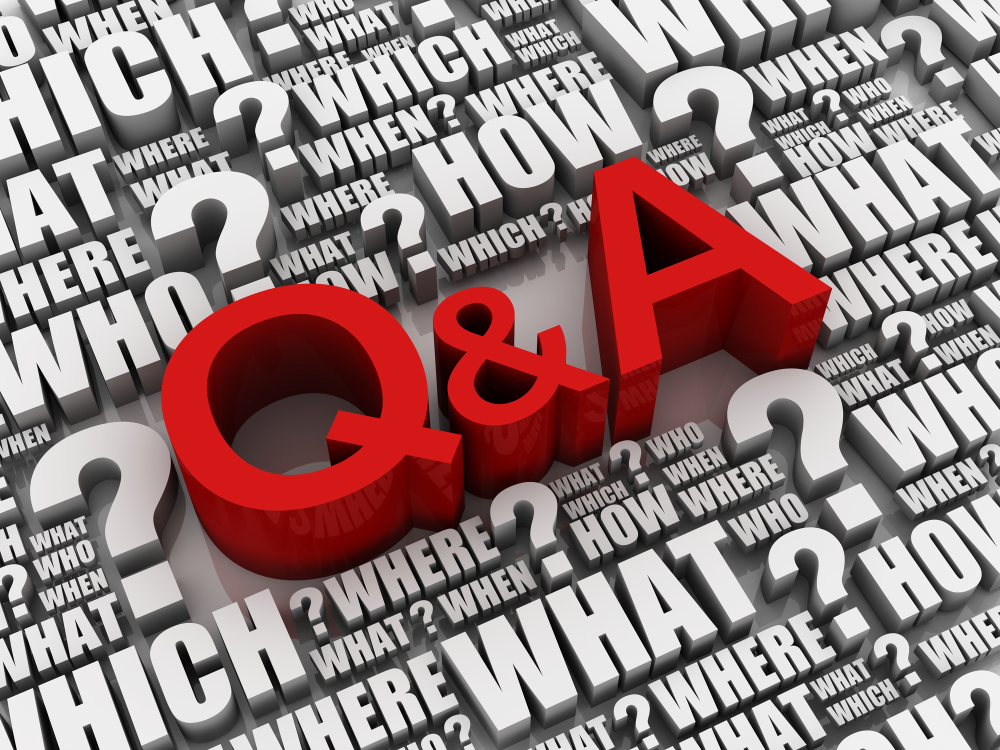 Customer engagement is by far one of the most important elements of all types of commerce, eCommerce included. Unfortunately, the online nature of eCommerce can make customer interactions seem impersonal. Customer service through an online store is a far cry from the days of walking up to a manager in a brick-and-mortar business and asking questions face-to-face. Many online shoppers give up quickly without an immediate means of asking their questions, moving on in search of a "friendlier" seller.
You can avert these difficulties by ensuring your customers have a fast— and importantly, highly visible— recourse for asking questions. 3dcart's Product Questions & Answers feature fits the bill perfectly. Customers can post their questions about a product, which can then be answered by you, your employees, or even other customers. You can also post questions yourself as a means of surveying your customers for information specific to a product. All questions and answers can remain public indefinitely to potentially assist future shoppers.
The 3dcart Product Q&A feature can be displayed as a tab in your product information, or alternately at any point on the page. 3dcart's professional designers can use their expertise and create a custom Product Page design that shows off all the product information, including the Q&A, to best advantage. Here are some examples of great custom Product Pages with the Q&A feature incorporated into the design.
WaterFiltersFAST.com boasts a clean, sharp Product Page design with the Product Q&A located in the second information tab.
Similarly, JES Restaurant Equipment makes use of the Product Q&A in its own tab as part of a page designed to match the company's branding. Contact information is included beneath the Q&A, encouraging customers to call with questions— a great way to connect with shoppers who opt not to use the online Q&A feature.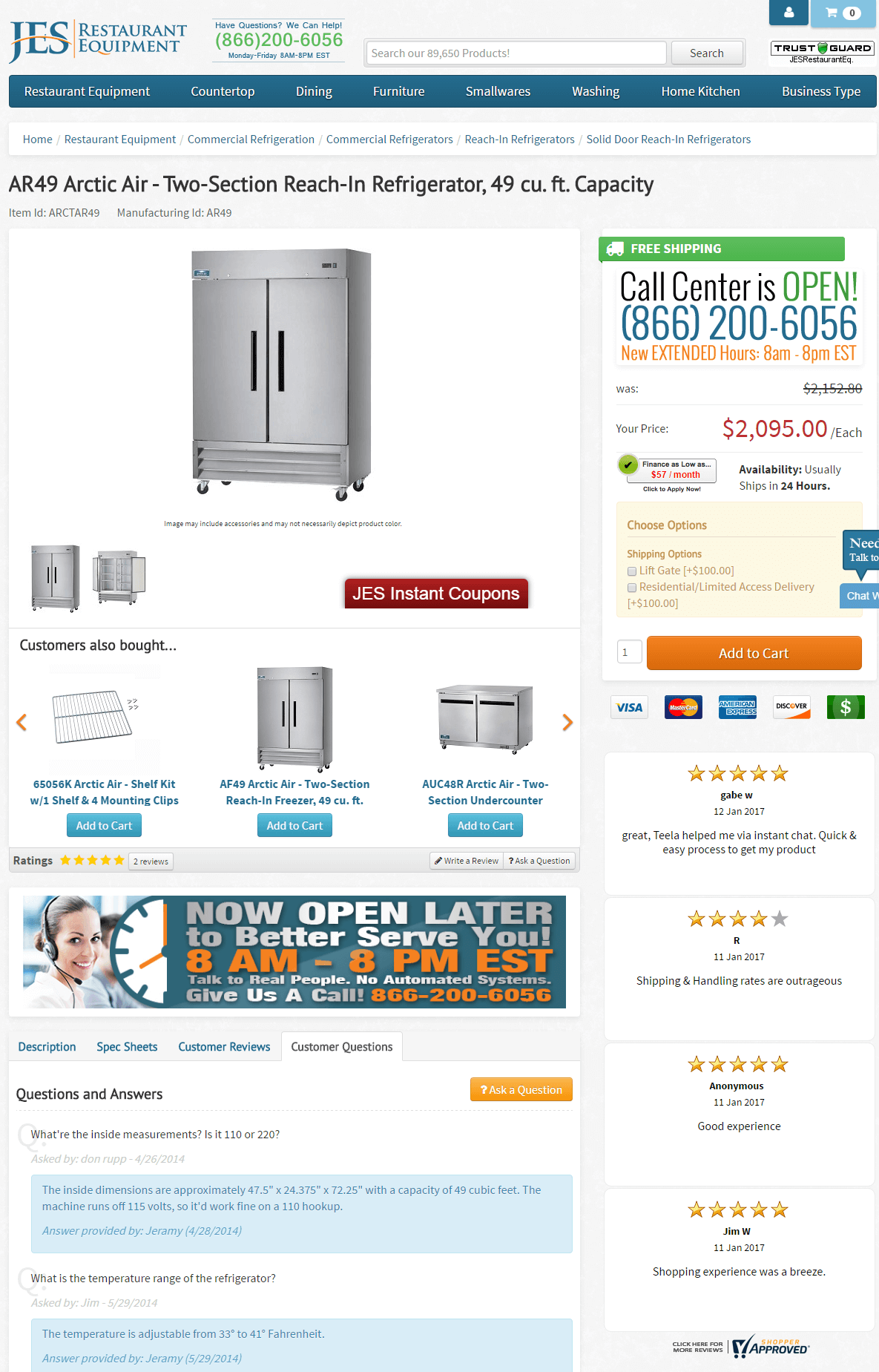 Direct Door Hardware is a great example of a site that uses a custom-designed Product Page to enhance navigation. All product information sections are listed sequentially on one page, with a menu allowing the visitor to scroll smoothly to a given section with one click. Clicking "Product Q&A" brings you to the Q&A section near the end of the page.

Stardust Memorials likewise includes all its product information on one page, while keeping it short enough that a floating menu is not needed. The Q&A feature is located immediately after the main product info section.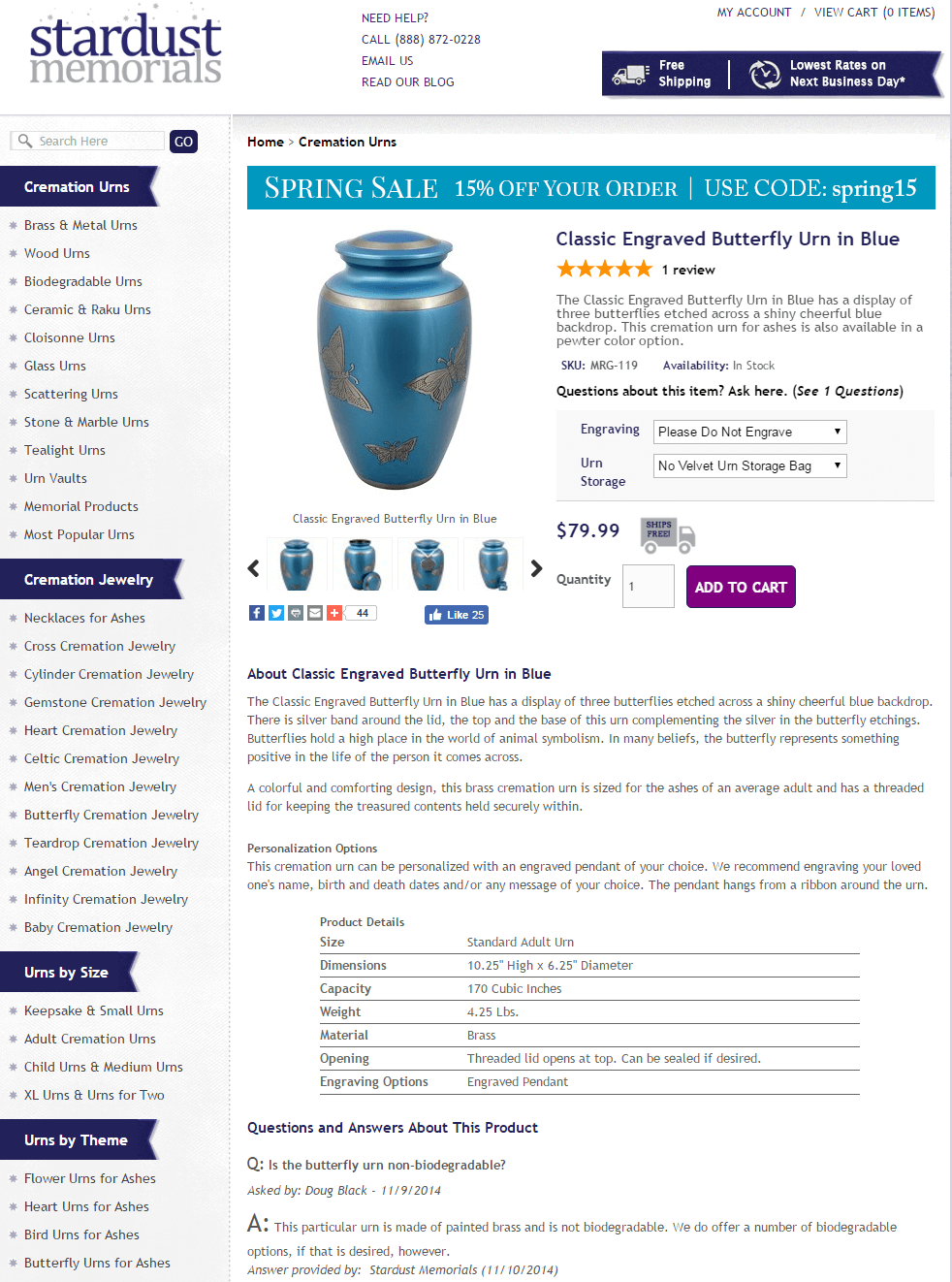 Software CW uses the tabbed format, allowing quick access to the Product Q&A right beneath the Product Overview.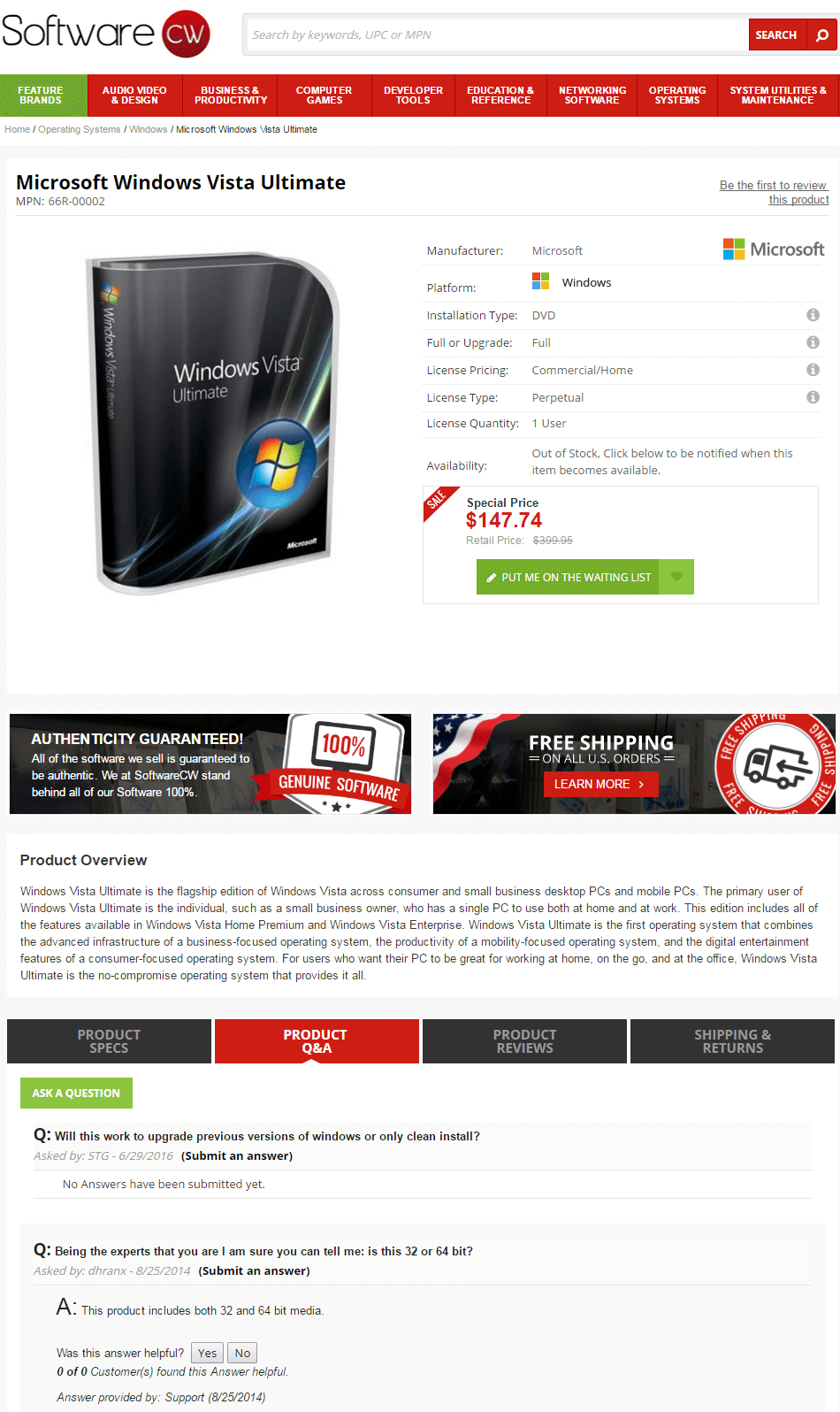 As you can see from these examples, customers are able to ask important questions about individual products and receive answers that both provide vital information and help them to make purchase decisions. With 3dcart's professional Product Page design, the Product Q&A feature is not only integrated into the page but can be customized further so as to present a seamless brand identity.
If you would like to implement Product Questions & Answers in your own store, the 3dcart Knowledgebase has a comprehensive article on how to enable and use the Product Q&A feature. You should consider custom-designed Product Pages as well, from 3dcart's design team, to make the most of your site's content like the examples in this article. If you have been inspired by this article and are interested in taking your online store's look and feel to the next level, you can contact 3dcart at any time!