This week Facebook revealed 'Graph Search', a new feature that lets users search the interests, location, and preferences of your friends. For instance, a Facebook user could search for "Clothing Stores my friends like" and receive a list of Facebook business pages of clothing storess, online and retail, that their friends either checked in, liked, or recommended.
As AllFacebook.com said, "Graph search takes the recommendation power of Yelp and combines it with Facebook's tremendous social graph to make it more important for businesses to cater to their Facebook fans and brick-and-mortar customers."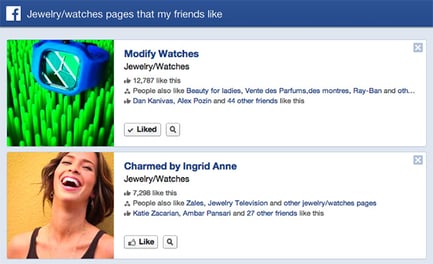 Up until now, social search was an ideal that Google and others have attempted to foster. While Google+ offers traditional SEO value for businesses, the limited user activity & cannot provide the data context needed for social search to work. Facebook, however, has over 1 billion users, 240 billion photos and more than a trillion connections.
Facebook Graph Search is rolling out slowly. But is safe to say that social search is here.
Now here is what merchants need to do to prepare:
1) Emphasize local - Right now graph search heavily favors local brick & mortar businesses , as it works more like a Yelp than Google. However, that does not mean your online store can't rank. Add your physical location to your business page and ask your local friends and family to all like, recommend, and check-in to your store. You can promote your store's location further by showing your city some love and offer special shipping rates for local orders.
2) Get Liked - As Social Media Today pointed out, that graph search could make page likes more important again, as results show what friends have liked each page. Now is the time to run social contest to increase likes and up engagement.
3) Add Facebook Connect - While individual Facebook posts and Open Graph actions (like when a user connects with your store to leave a comment, post a product, or share a deal) are not included - the company says they're coming. 3dcart merchants can easily integrate Facebook Connect to your store.
4) Sponsor Results: Advertising is going to be very much a part of Graph Search. Or as Facebook says it, "sponsored results allow you to promote results in the search bar and will appear whether or not users have Graph Search."