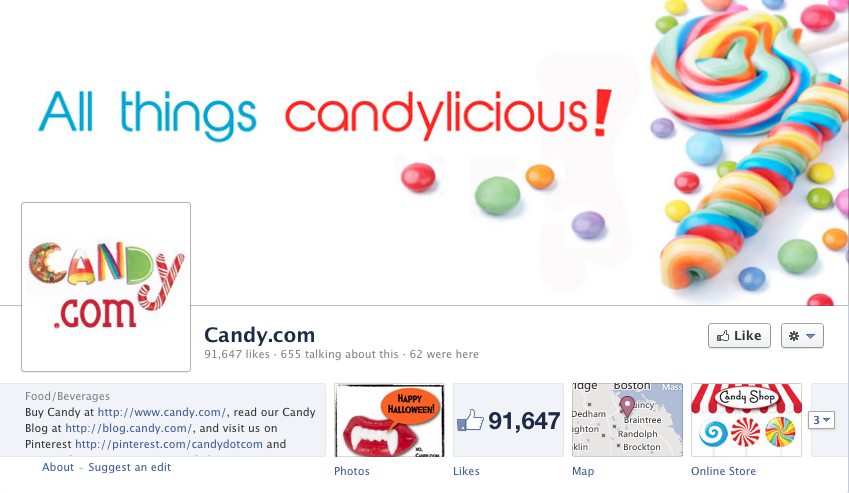 Many online retailers know that Facebook pages are important for building brand awareness and customer loyalty. They also help to engage your customers and provide real-time feedback on what they like and want more of from your brand.
Here at ReferralCandy (a refer-a-friend app partner of 3dcart), we did a fun survey of who were the Top 10 Most Popular Online Retailers on Facebook. Here are some tried and tested rules we found for getting more Facebook likes.
1. Understand your Facebook Audience.
The best Facebook pages for B2C businesses understand their target demographic. Let your posts speak to the heart of your loyal Facebook friends, who will spread the word in turn. For example, the Converse Facebook page (with over 33m likes!) reaches out to their young and hip fans with cool content such as videos of sponsored bands and exclusive interviews with stylemakers.
2. Get Interactive through Polls and Contests
Many of the top Facebook pages use interactive activities to get the audience involved. For instance, Shoedazzle.com is a master of this with online polls and contests, with the winning items getting a discount on their store. Getting your Facebook community involved in commenting, voting and posting gives them a sense of ownership of the Facebook page, as well as your brand.
3. Post (Very) Often
Most of the top online retailers on Facebook post on a daily basis, some multiple times a day. Keeping things fresh with a joke or the latest product update helps keep your Facebook following coming back for more, and adds a sense of vibrance and activity to your page.
4. Create Quality Content
One of the great ways to actually draw in more likes is to create quality content that is exclusive to your store, to be posted on your blog, Facebook page and other social media. It doesn't need to be fancy, but good quality content that is useful to your customers and Facebook users will keep them coming back for more. Superherostuff.com, an online store selling, well, superhero stuff, regularly posts great content such as this hilarious photo of Spiderman being threatened by a bronze statue.
5. Use Targeted Facebook Ads
Targeted Facebook ads are an often underlooked way to reach out to your audience. Create targeted ads by focusing on people in particular geographies and particular interests. For instance, if you are an online retailer of delicious pet goodies in the United Kingdom, you may wish to target those living in the UK above 25 who have an interest in pets. This way, you can draw the right demographic to your Facebook page and main store page.
Candy.com – a 3dcart store with a Great Facebook Page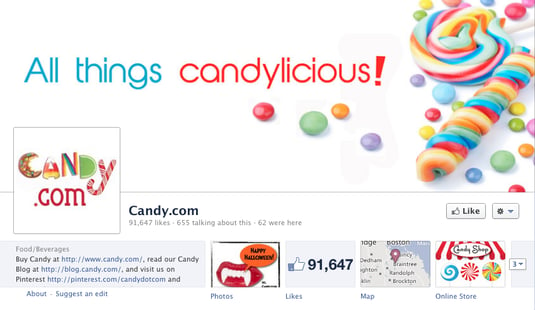 After some digging around, we found a great example of 3dcart store with an awesome facebook page. Candy.com has over 91k likes on facebook, and engages their audience with interactive contests,cute pictures and other fun content. They post frequently, sometimes every day, and understand their Facebook audience's love of droolworthy candy pictures. Thumbs up!
So consider giving your Facebook page a makeover with our 5 tips to get more likes on Facebook. You might be surprised by your popularity!
ABOUT THE AUTHOR
Alvin Lee is the marketing manager at ReferralCandy.com, a refer-a-friend app that helps online stores get more sales through word of mouth. You can reach out to us throughTwitter and Facebook.