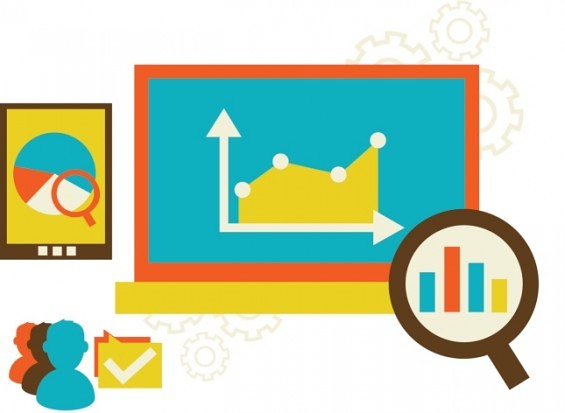 Looking over the process of upgrading to the new Google Universal Analytics might give you the idea that it's complicated. It's not. At 3dcart we've proactively set out to make Google Universal Analytics integration as simple as possible for you using your Online Store Manager.
But before we get to the how, let's discuss the why -- as in, why upgrade to Universal Analytics?
Google expects that Universal will improve Analytics' data processing, its collection methods and give its analysis tools a turbo boost. What that means for you, is the ability to...
Connect multiple devices, sessions, and engagement data with the User ID.
Get the new and more flexible data collection methods that let you track any digital device.
Use simplified and more accessible configuration options.
Create custom dimensions & custom metrics to collect data that's unique to your business.
Stay up to date with new features and updates.
Connect Multiple Devices, Sessions and Engagement
Universal Analytics will now associate multiple sessions and the activity within those sessions to one single User ID so data will be based on the user's actions and engagement and not just on visits. When the engagement data for a unique ID is sent to Universal Analytics, all activity is attributed to that one single user in your reports, which gives you 1) a better read on visitor counts, 2) the ability to analyze signed-in users' experience, and 3) access to new Cross Device reporting.
More Flexible Data Collection
Three new data collection methods come as part of Universal Analytics and should make it easier to customize your implementation to meet specific needs. Google wants you to "use the analytics.js JavaScript library for websites, the Mobile SDKs v2.x and higher for Android and iOS, and the Measurement Protocol for other digital devices, like game consoles and information kiosks." All of three new collection methods are expected to be developer-friendly, so site owners will have more control over implementation and customization of tracking codes. Cross-domain tracking for websites is supposed to be simpler and more accurate, too.
Simplified Configuration Options
You'll now have more configuration options in Analytics, so you won't have to adjust your tracking code to make modifications. You can now control 1) organic search sources, 2) session and campaign timeout handling, 3) referral exclusions and 4) search term exclusions right from the admin panel in your Analytics account, which will require a lot less wrangling with code.
Custom Dimensions and Metrics
It's now easier to create and define your own set of custom dimensions and metrics in your Analytics account. This is a particularly powerful tool for e-commerce merchants who also capture leads, want better understanding of customer loyalty programs and measure brand-engagement. You'll now be able to collect and segment data that is not part of Google Analytics basic toolkit, like product details and blog-post authorship.
Access to Updated Features
From now on, Analytics updates and new features will be available only to Universal-enabled sites. Sites that push their data through Universal Analytics tracking codes are safe for new features. Sites that have not been upgraded and continue to push data from outdated versiosn of the Analytics tracking code will not be eligible for updates or have access to new features.

Upgrading to Google Universal Analytics in 3dcart
It's simple: In your Online Store Manager, go to Marketing > SEO Tools > Google Analytics.
If you haven't already, put your UA code (e.g. UA-XXXX-X) in the Tracking ID box and check the Enable Universal Analytics box.
A note about the Tracking ID tool: with 3dcart Version 6.2, the UA code has been relocated from the closing BODY tag of your store to the line before the closing HEAD tag of your store, so if you are manually adding the code for this reason, it's no longer necessary. The Tracking ID tool does it for you now.
That's it. That's how easy it is to upgrade your Google Analytics account to Universal with 3dcart.