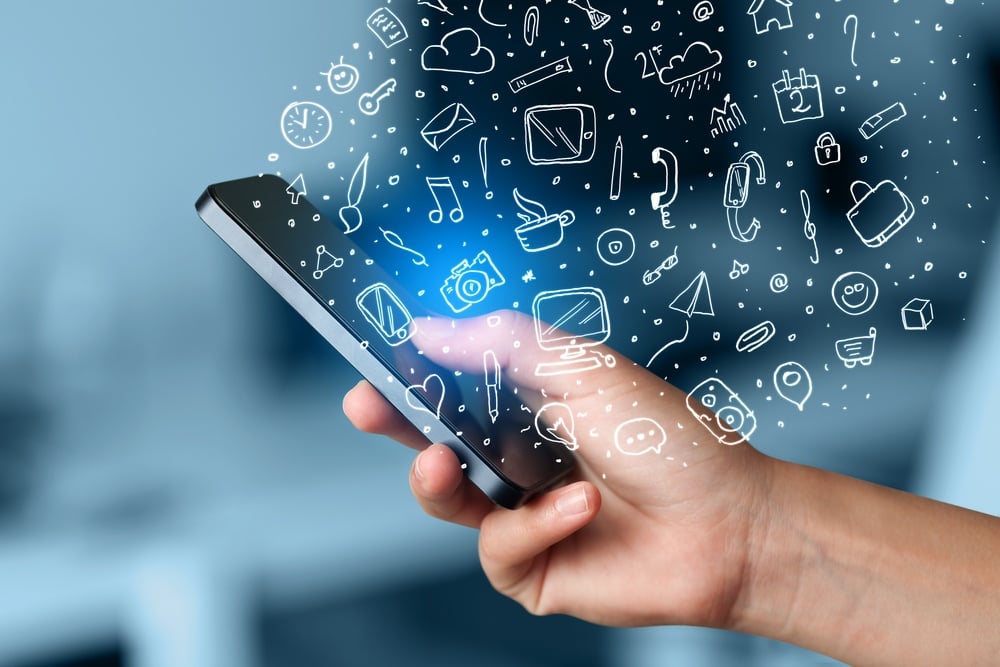 Digital products aren't just a way to make money online; they're one of the fastest growing, most consumed types of products available around the world. Available in nearly every industry and with endless amounts of options for monetization, digital products are one of the most effective and simple ways to generate constant cash flow for your business. In fact, digital products have become so popular many businesses exist solely from selling these intangible products — they're no longer just supplementary or an afterthought to an already successful business.
Of course, because digital products are, by nature, different than physical products, marketing them effectively takes a different approach than many of the "standard" marketing strategies. But, once you learn how to present digital products in an attractive way to consumers, you'll quickly see the fruits of your labors (and exactly why marketing digital products is well worth your time and energy).
But first…
What exactly are digital products?
Digital products are indeed digital, which means they are intangible and not reliant on inventory. Today, nearly every consumer has purchased some sort of digital product, which means they're no longer "scary" or "untrusted". Below are just some of the examples of what today's most popular digital products look like:
Videos
Images
eBooks
Courses
Plug-Ins
Templates
MP3s
PDFs
Because they can be consumed limitlessly, they are many entrepreneurs' dream: Do the work once and then generate recurring income in perpetuity. That means, once you master the science of selling digital downloads, the amount of work you have to do is drastically reduced — if not eliminated completely.
5 Reasons Why Selling Digital Products is Genius
Overhead is minimal. In fact, for a lot of digital products, overhead is completely non-existent. Not only are there no shipping charges to factor in, but there is also zero need for storage facilities to handle inventory.


Profit is maximal. Because digital products don't have any additional cost once they've been produced, the profit margins are well above any other type of product. You get to pick what you charge — and then all of that is yours to keep.


Possibilities are endless. Digital products allow for a lot of variations and possibilities, allowing them to be whatever you need them to be in order for your business to thrive. From monthly subscriptions to free content, you get to decide how you want to leverage the digital products you create.


Maintenance is easy. Digital products are often delivered automatically after purchase, which means there's little (if anything) you have to do once a purchase is made. When it comes to hands-off businesses, nothing can compete with digital products.


Growth is inevitable. One of the fastest growing niches in business is e-learning — and it's only expected to skyrocket in the next five years. If you can incorporate education into any of your digital products, then you're going to be able to cash in on one of the most profitable trends of this decade.
7 Essential Tips for Marketing Digital Products Effectively
While some marketing strategies are always effective and can work across industries and products, recognizing that digital products are different from physical products is an important part of being successful. All too often businesses try to implement their same marketing tactics with digital products as they do with their physical products, only to decide that selling digital products isn't for them.
In reality, every business can profit from incorporating digital products — you just have to know how to market them the right way to your consumers.
Digital products aren't always easy to find. So many businesses "hide" their digital products, placing them in footer menus or hiding them behind names that don't exactly say what they are or why customers should by them. When marketing digital products, it's essential that you highlight their existence and create a compelling reason for why your customers need them. Just because someone on your website sees your digital product doesn't mean that they know why they need it.


Selling for less doesn't always mean more sales. It's easy to be tempted to sell your digital products for next to nothing. After all, in most cases you can and still make money. However, don't be fooled into thinking that you have to charge a low price in order to make sales. Look around and you'll see that many successful digital products cost hundreds if not thousands of dollars. Take some time to really evaluate what you're offering digitally and what the benefit is for your customer. And, remember, sometimes the lower you charge, the less valuable your product will be perceived by consumers.


You need a landing page and a sales page. While most physical products do just fine with their own product page, digital products often thrive in a "funnel" environment, which means you have both a landing page and a sales page to help generate sales. Because your product is intangible, you have to earn the trust of your customer even more than you do with physical products, which is where the content on both of these pages come in. Plus, by having a landing page before presenting your sales page, you can capture leads and follow up with them if they don't purchase your product right away.


Don't underestimate the power of bonuses. Because digital products don't have overhead, it's not difficult to add bonuses to them to help entice consumers to purchase. Stacking these offers can make your digital product feel irresistible to your customers, which is exactly what you want. Finding the right bonuses to engage your customers' interest can take some trial and error, so don't hesitate to test different offers until you find the winning combination.


Leverage the power of influencers. Digital products thrive with the help of influencers, which is why finding online profiles to promote your offer should be one of your top marketing priorities. The more you can get influential people talking about your digital products, the more you'll become trusted, and, of course, the more traffic your website will get. Engaging influencers about your digital product requires consistency in order to generate momentum — don't think of this as a "one-and-done" task.


Look for guest blogging opportunities regularly. Finding creative (and free) ways to promote your digital product is one of the best ways to start making sales — and guest blogging is a great place to start. Look for popular bloggers in your niche and reach out to them with a pitch or idea for a blog post. Rather than making it focused on selling your product (although you should definitely mention it with a call to action at the end!), think of these posts as a chance to position yourself as a credible expert in your niche. By adding value, not just pitching your product, you can generate real sales (and a lot of fans along the way). You can also do the reverse of this strategy by inviting other popular bloggers to your own blog, which helps to drive traffic and, again, builds trust by associating you with other thought leaders and pros in your industry.


Focus on generating reviews and testimonials. All products benefit from great reviews, but digital products need them even more. In order to earn the trust of a potential customer, you need to ensure that you and your product are the real deal. Reviews on Google, as well as testimonials directly on your website, can help reassure your visitors, giving them the social proof they need to convert. There are several different ways you can start getting reviews, but some of the most effective include asking permission to share a positive comment or message from a customer and following up after a sale (usually via email) to ask for a review. While you should never ask for a positive review (this is unethical), you can absolutely ask for an honest review — and even offer a discount on future purchases if a review is left.
Conclusion
Selling digital products can be incredibly profitable — and fun. Of course, just like any product, they won't just automatically sell because they exist. In order to really take advantage of the digital product boom, you have to put in the effort to market them the right way, which means consistency, effort, and a lot of testing. While it can take some time to find the right offer for your digital product (the perfect combination of product messaging, pricing, and bonuses), once you do you can enjoy as hands-off of a business as you can possibly get.
As you test what works for selling your digital products and what doesn't, be sure to keep track of all of the results you get so that you can make informed, confident decisions as your business grows. The better you get to know your market, the better you'll be able to design an offer for them that they can't resist.