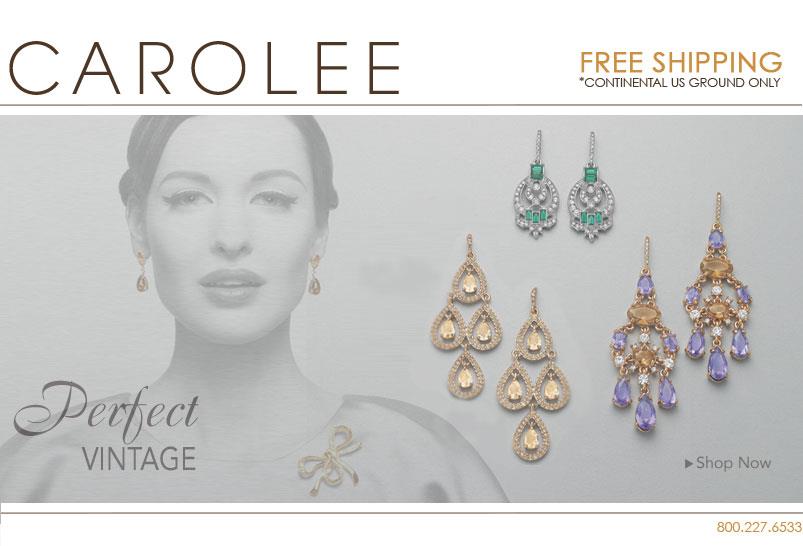 At 3dcart, we're always writing and sharing tips on how to effectively market your store, but sometimes the best way to learn is by example. In our new "Merchant Marketing Spotlights" blog series, we will be looking at fellow 3dcart merchants that successfully leveraging social media, and content marketing to grow their brand and land more sales.
________________________________________________________________________
Merchant Marketing Spotlight: CAROLEE Jewelry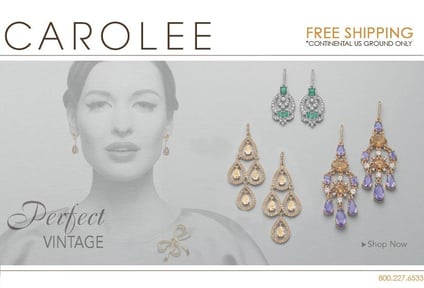 WHO: CAROLEE offers premier jewelry collections that reflect a contemporary woman's lifestyle and the finest in quality, prestige and sophistication. Carolee jewelry collections span from sleek and modern sterling silver, to classic and colorful pearls, to fashion-forward seasonal trends. CAROLEE is sold in major retailers like Bloomingdale's, Macy's, Lord and Taylor and Dillard's.
FACEBOOK:
With over 4,802 likes, CAROLEE actively engages their fans on Facebook with fun contests, relevant posts and fan-only discounts.
Here are a few tips we can take-away from their effective Facebook strategy:
TIP 1: Create an well-designed header image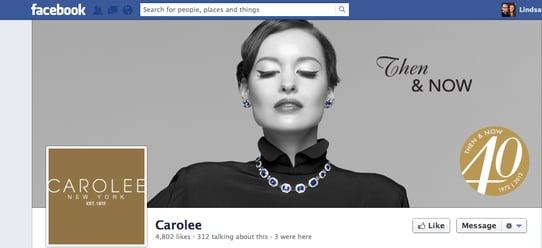 TIP 2: Use timely events and news to create engaging posts:
TIP 3: Share behind-the-scenes pictures and updates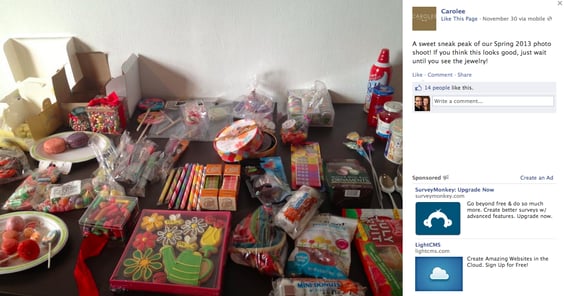 TWITTER
CAROLEE actively enages fans and followers on Twitter promoting their sales, along with fun brand-building tweets.
TIP: Don't just push our sales messages. Send personable and fun tweets that users would want to RT
https://twitter.com/caroleejewelry/status/275615618294771715
PINTEREST
As a high-end jewelry brand, CAROLEE 's products lend themselves perfectly to the visual-sharing network Pinterest. CAROLEE takes advantage of Pinterest's fashion-obsessed users with fun Pins and 'Pin It To Win It" contests.
TIP: ' Pin It To Win It' Contests are a great way to promote social sharing. But remember to Pin an image that explains the contest so users can easily find the rules and participate.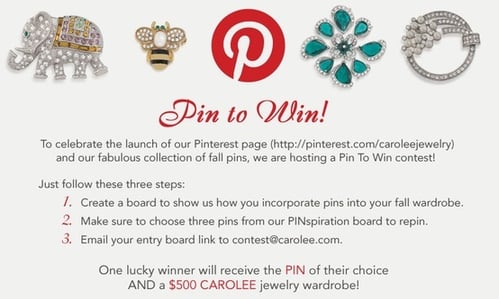 TIP: Pin more than just your products. Your pin's should reflect you brand's personality not just its inventory.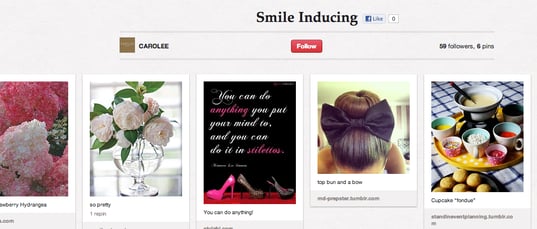 You can follow CAROLEE on Twitter, Facebook, Pinterest or on their website https://www.carolee.com