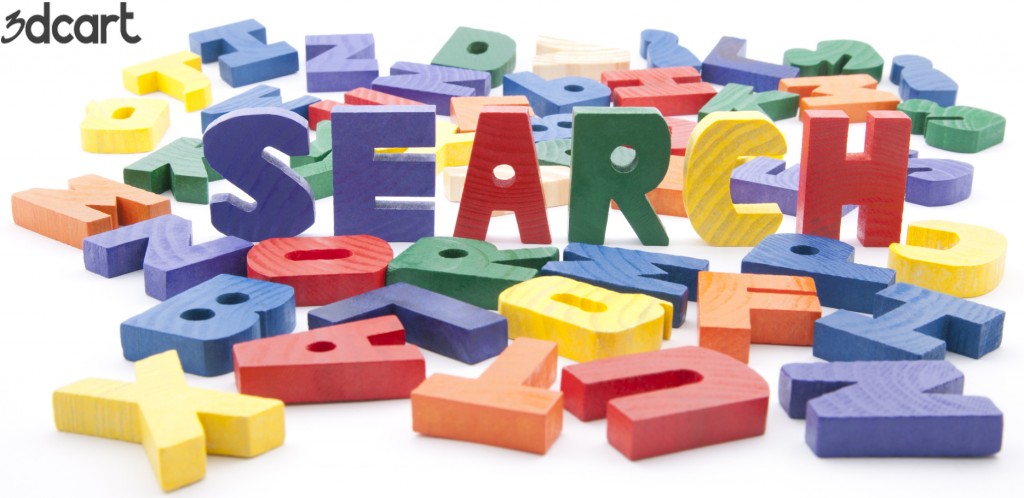 Last week I had the opportunity to represent 3dcart's Online Marketing team at the Search Marketing Expo (SMX East) in New York City.
All in one place, the brightest minds in search marketing and social media -- and me -- convened to talk shop, explore new marketing tactics and discuss the state of search marketing. So what did we learn?
1.) In SEO…
Keyword Not Provided
We learned the future is "not provided." Let me rephrase: We learned the future of our keyword data in Google Analytics is "not provided." This phrase may soon replace all, or most, of the keywords reported in Analytics for organic search queries used to arrive at websites.
As search marketers, we hate "keyword not provided." As just marketers, we like that it forces us to think outside the keyword box. We have to get creative and focus more on answering our target audience's questions (via long-tail queries) rather than focusing on coming up for head terms (one- or two-word keywords).
So what do we do now? We move on. We make a real commitment to creating more useful content. We use our own queries -- the ones we type into Google as consumers -- to improve our own marketing efforts. Keyword "not provided" may be a hurdle at first, but in the long run, it may be what finally pushes SEO into better standards of quality and away from obsessing over keywords.
Entity Search
We learned that Google wants to make search results smarter with an algorithm update now known as Hummingbird. This is Google's most recent attempt to replace static text links with real answers to queries, and the entire hot topic surrounding this algo update is "entity search," which according to Google's own knowledge graph is "a thing with distinct and independent existence."
Kevin Bacon is an entity. So is your business.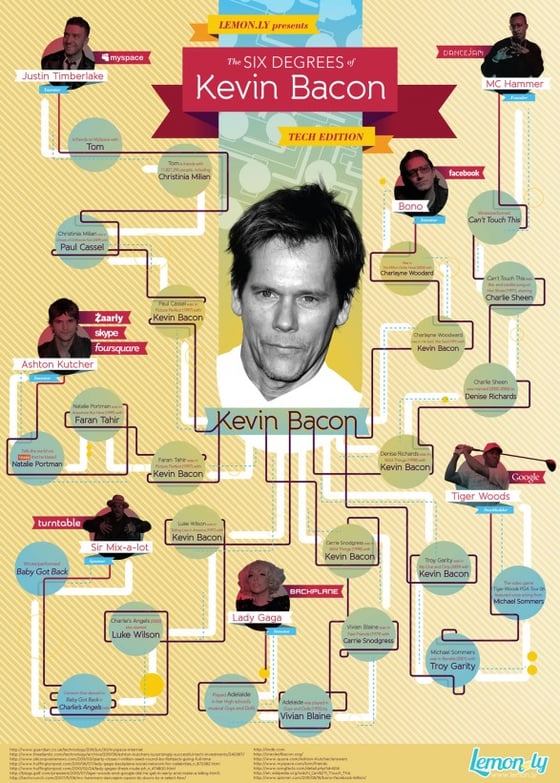 So how does Google return entity search results? By presenting web content in the form of facts (to answer complex questions) and formulate likely user preferences (using social signals). Data will be pooled from multiple sources available to Google including the Knowledge Graph, content endorsed by friends, content tailored to preferences (for logged in users), semantic markup (using Schema.org and Open Graph tags), Wikipedia, Freebase and Google+.
How do you take advantage of the algo update? By implementing structure data, adopting a robust use of Google+ for business with the intent to make meaningful connections in your niche and, most importantly, creating unique content intended to meet audience needs.
Note: 3dcart automatically adds Schema.org markup language to product pages.
Mobile
We learned mobile search is huge. Well, we kind of already knew that, but we were introduced to some very interesting data that might finally prove that mobile search is as huge as we thought it was:
1 in 4 Google searches is mobile

90% of people use multiple screens sequentially

819 million Facebook users log on using mobile

43% of Twitter users tweet from their phones

Since 2010, mobile Internet usage has doubled year over year

By December 2013, there will be more mobile devices than people worldwide

By 2015, mobile search will be bigger than desktop search

By 2016, mobile search is expected produce 70 billion consumer to business calls
Data via SMX presenters @JimYu, @BrysonMeunier and @JohnMBusby
2.) In Social Media…
Google+
We learned that with Google moving toward a fully personalized search experience, backlinks will continue to lose favorability with Google. Search signals are expected to replace links in terms of ranking value. Google +1's will move to the top of the ranking factors (via @SearchMetrics).


(via @Moz)
Moz's scientific correlation study found strong ties between Google+ and rankings:
"After Page Authority, a URL's number of Google +1s is more highly correlated with search rankings than any other factor. In fact, the correlation of Google +1s beat out other well known metrics including linking root domains, Facebook shares, and even keyword usage." -- via https://moz.com/blog/google-plus-correlations
That means if you are not already using Google+ for your business, now is a very good time to start.
Note: Google higher-ups like Matt Cutts continue to deny that +1's (like Facebook shares) are NOT used for ranking.
3.) In PPC…
Product Listing Ads
We learned that product listing ads are key to PPC success for online retailers. Here are some hard facts from @migriffin to prove this point:
PLA conversion rates increase at a much higher rate month-over-month than text ads

50% of PLA conversions don't include the clicked-on item (in other words, it's a great way to introduce shoppers to ALL of your inventory)

PLAs have higher customer acquisition rates than text ads

1 in 3 Holiday shoppers purchase from a retailer they've never bought from before
3dcart's Online Marketing team has been recommending the adoption of PLAs to our ecommerce clients for a while now, and we're hoping this data will encourage more 3dcart store owners to jump on board and soon, hopefully, since the Holiday Season is fast approaching.
For more information about 3dcart's search marketing services, including PLA management, SEO and social media management, click over to sem.3dcart.com. We offer a host of online marketing solutions specifically tailored to ecommerce.