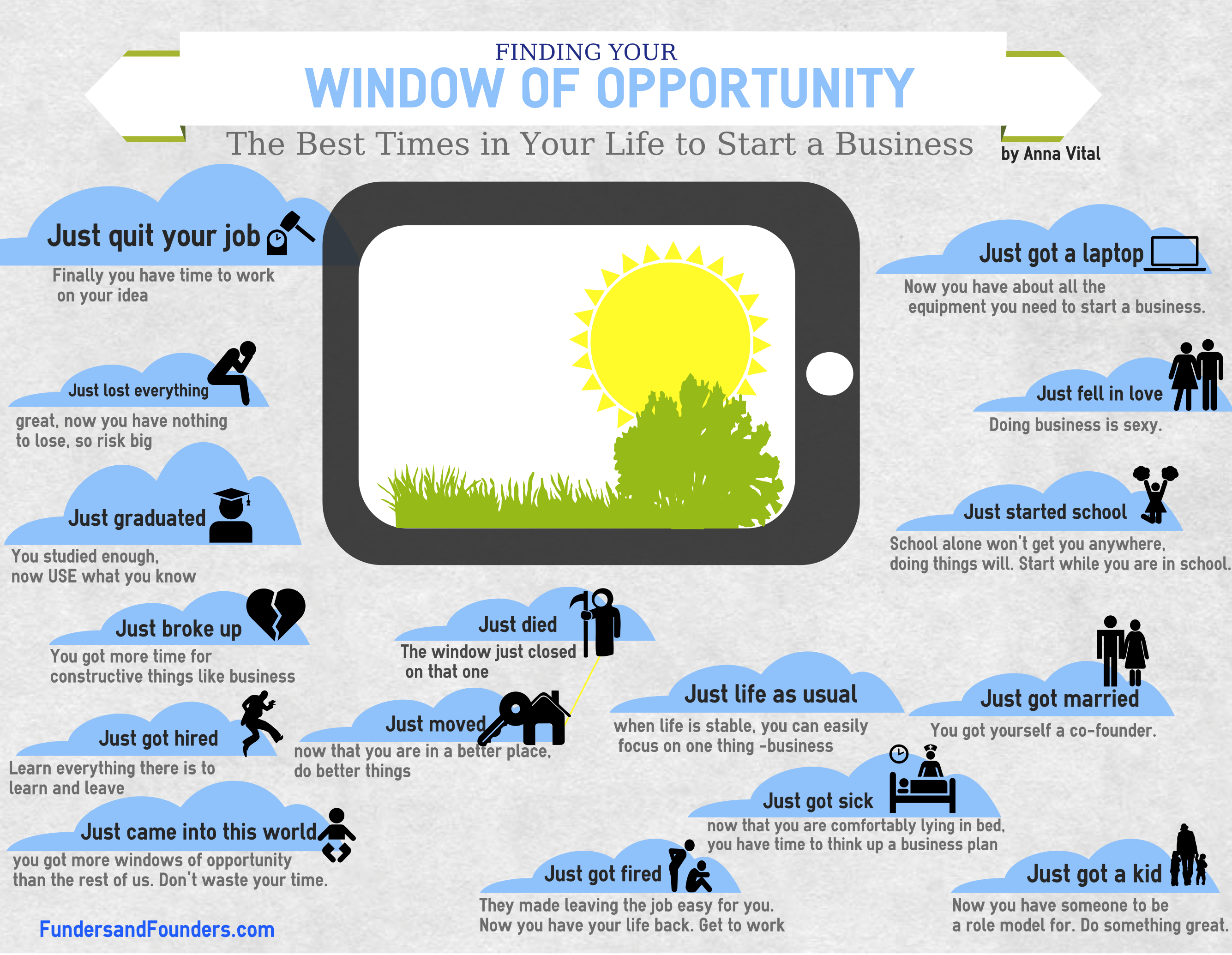 Starting a business is never easy. There are always things that stand in the way of entrepreneurship, whether it be obligations, time or just plain fear.
But as all of us eCompreneurs know, the benefits much outweigh the risks. But that doesn't mean taking the plunge wil be easy.
There will always be a reason why now isn't the right time to start your own business. And there will always be a reason it is. The infographic (below) from the startup organization Funders and Founders depicts the challenges and let's face it the excuses that many entrepreneurs face.
So when did you decide to take the entrepreneurial plunge? What obstacles did you overcome? Tell us in the comments so we can feature you in an upcoming blog post!