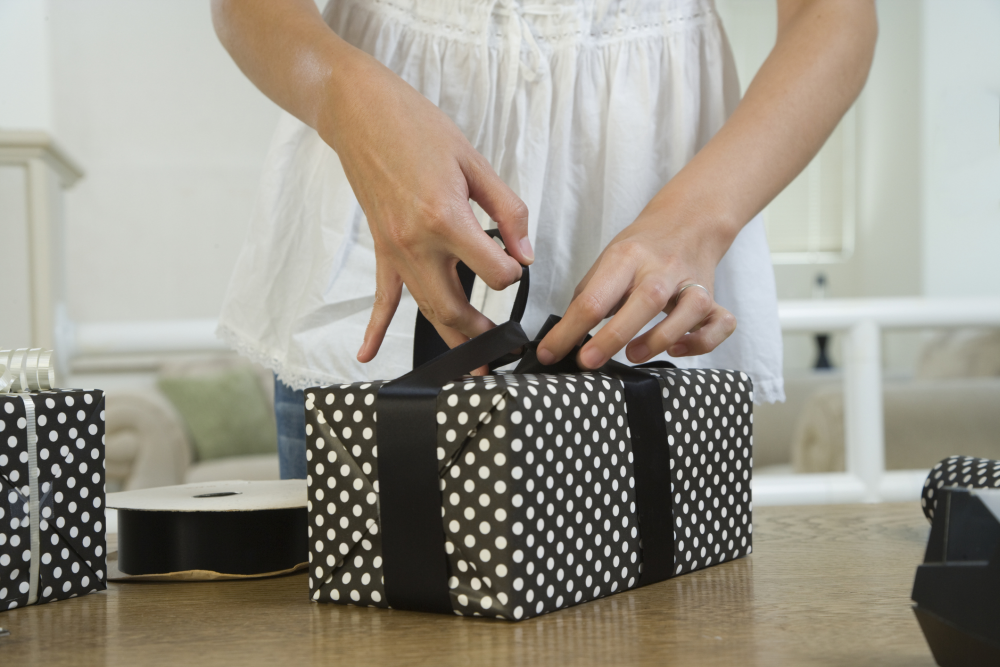 Customers love to save time and effort, especially on tasks they often find frustrating.
For this reason, gift wrapping has been a popular service offered by retailers for over a hundred years.
Some people feel that wrapping is part of the fun of giving, but a large portion of gift shoppers can't stand wrapping gifts themselves. They find it too time-consuming and too difficult to do well, and also cite running out of materials and having no room at home as reasons they don't like to wrap gifts and prefer to have professionals do it— even if it costs a little extra.
As commerce spread into the online world, gift wrapping followed. Online customers have the same problems with gift wrapping as offline customers have always had, and they're just as happy to pay a professional to do it!
This article will show you how to offer gift wrapping in your online store as a way to:
Improve customer satisfaction
Convert more sales
Increase the average order value
And, gain repeat customers.
Gift wrapping is popular all year long thanks to birthdays, anniversaries, and other events, so you don't have to wait till the holiday season to increase your average order value by offering gift wrapping to your customers. Here's how to get started right away.
Evaluate your budget for gift-wrapping materials
The profit margin on gift wrapping is pretty impressive. If you buy wrapping paper, tape, bows, and ribbons in bulk, your cost in materials per package wrapped can be less than a dollar. Even if you start out small and source your wrapping supplies from a local retail store, you'll still be in decent shape, although you'll probably want to scale up when you start getting more gift wrapping orders.
You'll also need to consider how you're going to wrap the gifts. Depending on the size of your business and number of gift wrap orders, you can do the wrapping yourself, have employees do it, or even hire a person or team just for wrapping. Your profit margin here will depend on how many packages can be wrapped in an hour, but a good gift wrapper will take only a few minutes per box. If an employee wraps 10 gifts per hour at a pay rate of $10/hour, you're paying one dollar in labor per gift.
So for example, if each wrapped present costs you a total of $1.50 including materials and labor, and you charge $4.00 for gift wrapping, that's a gross profit of $2.50 left over. Specifically, that's an extra $2.50 profit on a single item— and more than you spent to wrap that item in the first place. The value of gift wrapping is high enough that it can be worked into even a small budget.
Fine-tune your gift wrap offerings
To achieve a consistent increase in your average order value through gift wrapping, you'll need to set it up to appeal to as many customers as possible. It's often a huge relief to a customer that they can opt for professional gift wrapping for only a small extra charge, and you've already taken much of the burden of gift shopping off their shoulders. But if you want to give your store's gift wrapping an extra boost, expand upon your gift wrapping options.
Keeping your budget and costs in mind, consider offering a "Basic" gift-wrap option with a price low enough that customers won't hesitate to add it to their order. This can be extremely simple wrapping in plain, solid-colored paper with a bow attached— quick, easy, and inexpensive for you. The customer will still be happy they don't have to wrap it themselves. But for more discerning gift shoppers, offer a "Deluxe" option that includes patterned paper and ribbons along with the bow, and charge a higher price for it. You could even add an "Ultra"-type gift wrapping option that includes the works— e.g. shiny paper, multiple ribbons and bows, an embossed gift tag, stick-on gems— and charge a premium for it. With three different gift wrap options, you'll attract three types of gift shoppers:
Some will choose Basic gift wrap, because "It's cheap and looks fine," or "I'm happy as long as I don't have to wrap this myself."
Some will choose Deluxe gift wrap, because "Basic is all right, but I want it a little more decorative, and it's only a couple more dollars."
Some will choose Ultra gift wrap, because "This looks great and I want to go all-out!"
The odds are good that most of your customers will choose Deluxe, because the presence of the other two options puts it right in the middle, a position which automatically appeals to people on a psychological level. The reasoning is along the lines of "well, it's better than Basic, and cheaper than Ultra, so it's a great choice."
The presence of three options can also drive more people to purchase the Basic option who otherwise may not have opted for gift wrapping at all. To this type of customer, seeing Deluxe and Ultra available can make Basic seem like a better deal. Of course, the gift wrapping you can offer is somewhat reliant on your store's eCommerce software, so you'd best use a platform with easy-to-implement, unlimited gift wrap variants.
As you gain experience with your customers' reactions to different gift wrapping options, you'll be able to develop a strategy more closely tailored to appeal to them, which will result in more gift wrapped purchases and in turn, a higher average order value.
More gift wrap strategies
It's important to offer gift wrapping all year long to appeal to customers shopping for a birthday gift. You can also develop an in-depth, year-round gift wrap strategy and offer seasonal wrapping for each holiday. Continue to offer the regular, non-seasonal gift wrap if possible— a shopper looking for a February birthday gift isn't likely to want Valentine's Day wrapping.
Free gift wrap promotions can also attract a lot of sales, especially close to the holidays. If you do choose to offer free gift wrapping as part of a holiday promotion, remember that you'll have to absorb the costs another way.
Final thoughts
Gift wrapping can offer a significant boost in profits. Not only does it raise the average order value due to its additional price, you can also attract more customers with it and make more sales overall. Online gift shopping is huge these days, and if you're not taking advantage of that, you're missing out.
To learn more about how to turn your online store into a magnet for gift shoppers, check out our free Gift Shopping Guide for eCommerce Stores ebook.