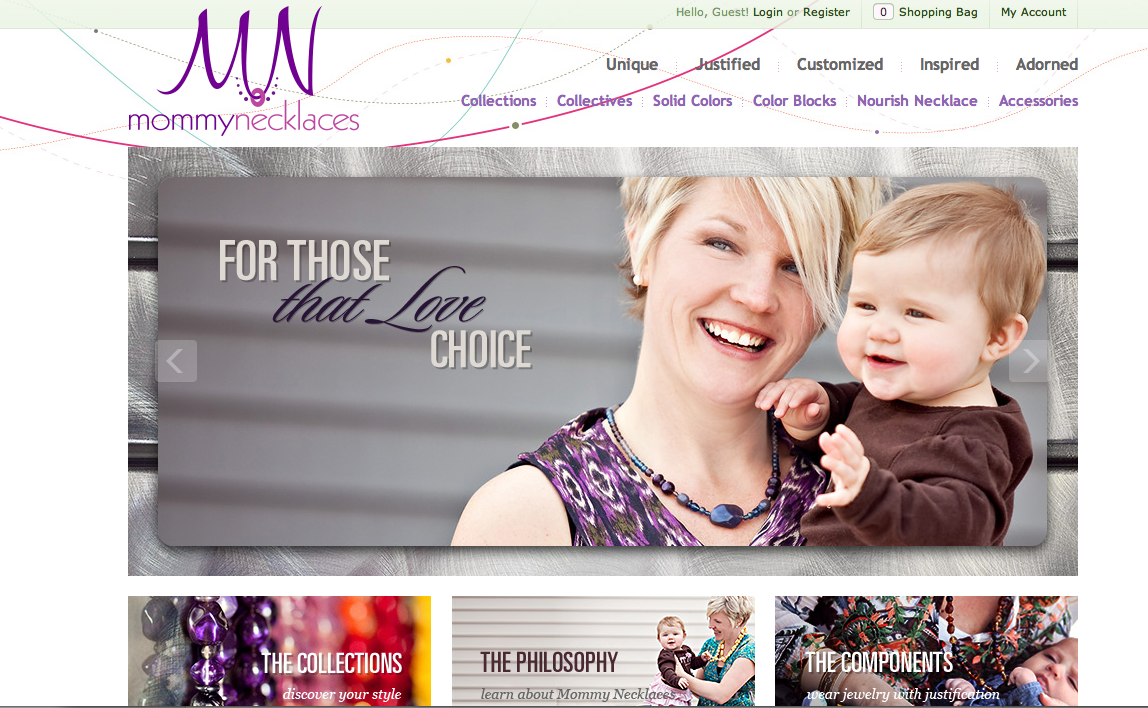 There is new great news for online retailers! Research firm eMarketer estimates that apparel and accessories will grow by 20 percent, to $40.9 billion this year, up from $34.2 billion in the last year.
So if you're an eTailer, you're in the right industry at the right time. But of course, the growing market opportunity doesn't necessarily mean your online apparel store will automatically see more sales. But with a little hard ( and smart) work and the right eCommerce provider, your potential success is limitless!
So what are some things you can do to ensure eCommerce success when building an online store?
Create a branded experience.
We are visual creatures, we are persuaded, enticed and sold by visuals everyday. Just think about the importantance of a brick & mortar store's window displays: They pull you in, entice you and give you a quick understanding of the brand & its inventory. The same should be true of your online store.
Choose a shopping cart that gives you the ability to feature daily deals, upload plenty of product pictures, configure your checkout page for different payment options and customize your website in a way that represents your brand well.With 3dcart, you'll get easy ways to customize your site design without a lot of programming knowledge. You want the look and feel of your site to reflect your products. Here are some great examples of some 3dcart etailers that woe customers with an enticing, branded beautiful store.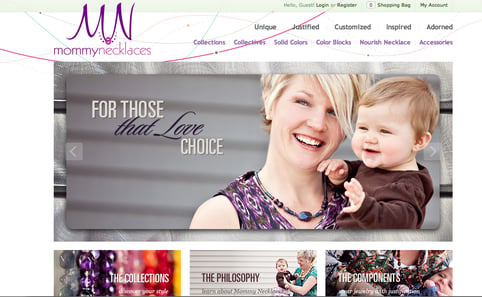 www.surropa.com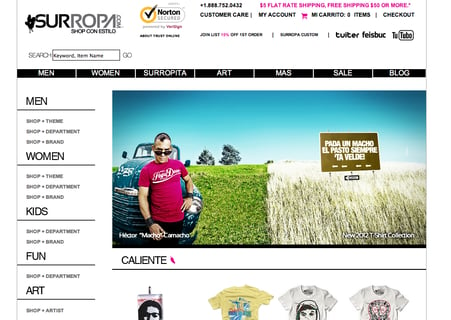 Educate your customers with effective product details.
Take multiple pictures of your products. But don't just focus on pictures of your jewelry resting on tables and stands; show the product in action. Use photos of necklaces draped across necks, bracelets hanging luxuriously over wrists, and rings gracing fingers. For more tips, see our extensive list of ideas of presenting more effective product information.
Set your brand apart with product videos.
Making product videos is a great way to effectively convey information, show products in use and create trust with the customer. And with YouTube now being the second most popular search engine in the world, your product videos can even bring you new customers in addition to adding value to your existing ones. For tips of creative product videos that covert online browsers into your new customers see our tips for effective product videos.
Promote your products and brand on comparison sites.
How do you trump a major online retailer? Offer your products at a lower price, of course. A great way to introduce your brand to new customers and drive higher sales is to list your products on comparison shopping sites like BizRate or NexTag. That way, savvy shoppers will find your store and take advantage of lower deals. It's just another way that some of the best apparel retailers show the world how to sell apparel online.
Research the competition—especially the big boys.
Some online apparel stores get it right, and that's why they're on top of the industry. Checking out the design and layout of stores like Nordstrom.com or DavidsBridal.com is a great way to get ideas on how to set up your own store. They get a lot of traffic and tons of sales for a reason, and borrowing successful elements is a great way to get started on the right track as you learn how to sell apparel online.
Protect your margins.
When you are thinking about starting your online apparel store, you will notice there are some popular options with small start-up costs which may seem tempting, but you should always take a look at the benefits. For instance, if you are looking to sell T-shirts, you may consider already established t-shirt brands like CafePress or Zazzle. While these sites offer you the opportunity to promote your products under a popular brand, they also take a massive cut of your sales and leave you with a small percentage of the profits.
In comparison, shopping cart software with 3DCart will only cost you a flat $29 monthly fee and gives you the ability to use built-in marketing features. You'll have to print the shirts on your own, but the revenue potential with 3DCart is much, much higher. No matter who your provider is, sales are hard, so you shouldn't give your provider a cut of your hard work. When you protect your profit margins, 10 sales have the value of 15 or 20 sales of those who did not.