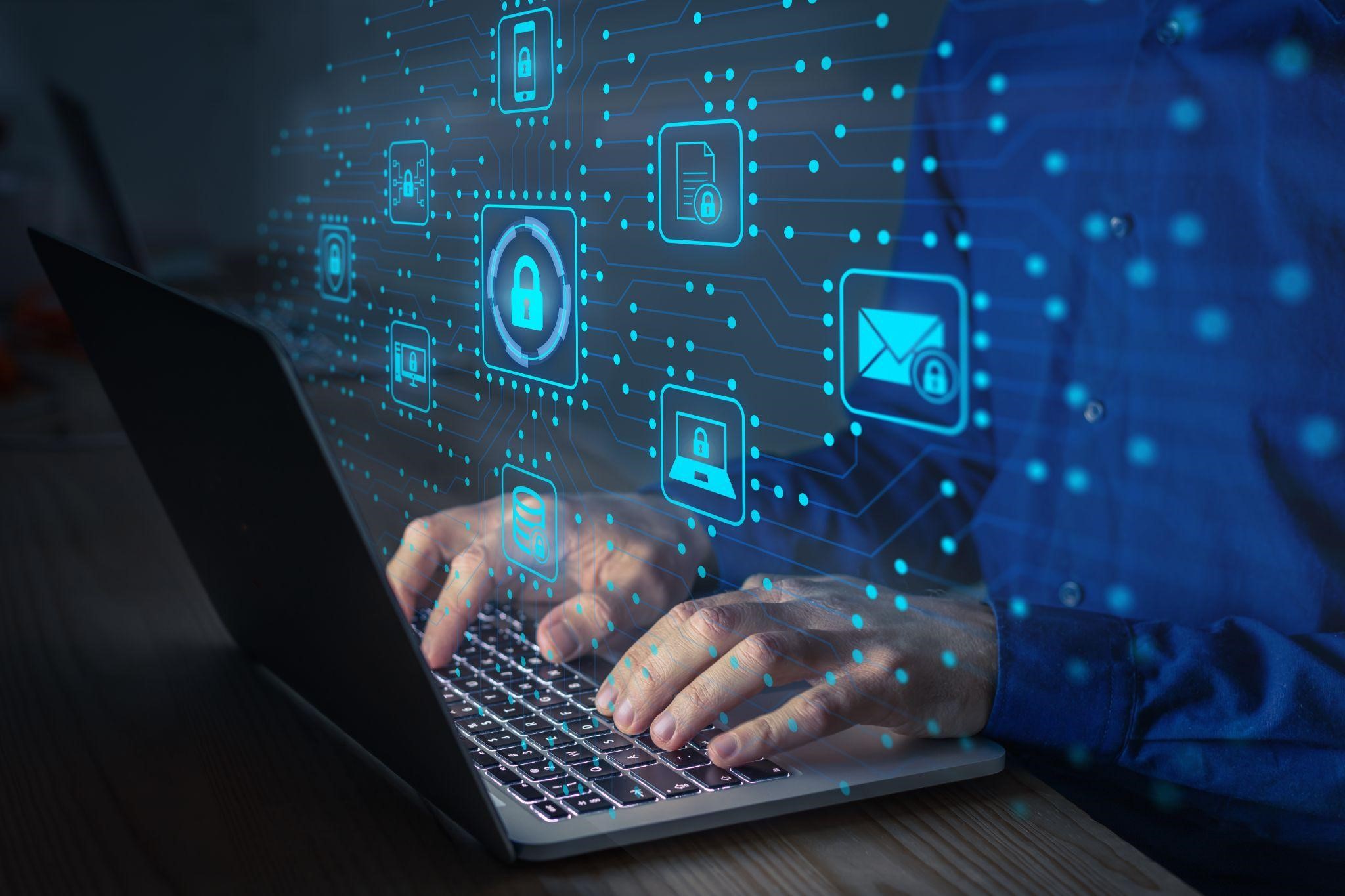 As a business owner, you understand that a variety of factors go into making the right choices for your company. After all, running a business is so much more than just sales and marketing. When clients and customers purchase something from you using any cashless payment option or have to provide any sort of personal details to you through a form, they are trusting you with incredibly important information that you have an obligation to treat with sensitivity.
Adding to this point, making sure that your customer's personal and financial information is secure is important from not only a public relations perspective, but also a legal one. To ensure that you're running your business ethically, prevent lawsuits, maintain your public good standing, and protect your own earnings/information, it's imperative that you keep on top of security best practices. Of course, with the many high-profile data-breach cases in recent years, it would be in your best interest to reassure your customers by keeping on top of security best practices.
As previously mentioned, your consumers are rightfully concerned about giving their personal information out online — especially to brands they may not know all that well. However, you know that your business and customers deserve the best in both product and their experience with you, and part of providing that is knowing and implementing your security options. After all, there is a variety of shopping carts and general security solutions available — and not all are created equal.
By following these simple tips, and understanding what makes a good security tool and how to acquire them, you will be well on your way to keeping what matters most about your business secure and in your control rather than vulnerable to bad actors.
1. Make a Detailed and Defined Privacy Policy
Being fully, plainly transparent to your customers is an incredibly important part of building customer trust. By making a detailed privacy statement in an easy-to-find location on your website, your customers will be assured that you're not doing anything nefarious with their information and that they can trust their personal details with you. Links to a company's privacy policy are typically found in the footer of most web pages.
You should also make disclaimers regarding whatever analytics, usage data, and cookies you may be collecting. Remember, your customers will understand why you may need this information as long as you're transparent about it. If you have to change your privacy policy for any reason, be sure to telegraph it as clearly and frequently as possible to your customers to ensure that it doesn't slip their attention.
2. Keep Your Security Certificate Updated
There are few things that will turn your customers away from your website than the dreaded "website is not secure" warning that comes from outdated secure socket layer (SSL) certificates. Most customers would not trust any website (let alone a store that needs billing information) that is more vulnerable to attacks and having stored information intercepted or tampered with.
While the relatively short lifespans of these certificates can make things tedious, they are essential to assuring that the latest security protocols are being followed. Fortunately, renewing your SSL certificate is a fairly simple process.
As a reminder, you have to renew your SSL certificate every one or two years. It is important to keep in mind that your certificate could take anywhere from a couple of hours to a few weeks to renew, depending on the type of validation you're going for.
3. Use Trusted Security Features
Taking advantage of well-known security features from trusted brands is an excellent way to inspire trust in your customers. Using these features also shows that you have gone the extra mile in researching and understanding the ways that you're keeping your customer's information safe. You can also acquire security badges from these brands, which you can put on your website to show off to your customers.
Some of the best security features for eCommerce websites include:
4. Give Your Customers a Voice
Genuine testimonials and word-of-mouth are some of the best ways that you can inspire trust in your brand. Giving customers a platform where they can discuss what they like about your store and allowing them to speak freely through reviews is a great way to help them feel like they're part of a collaborative, constructive dialogue. It's also a great way for them to bring up any potential security concerns that you can immediately address.
While it may be tempting to immediately delete bad reviews (which are, unfortunately, inevitable), your customers will appreciate your transparency, restraint, and honesty.
5. Clearly Display Your Contact Information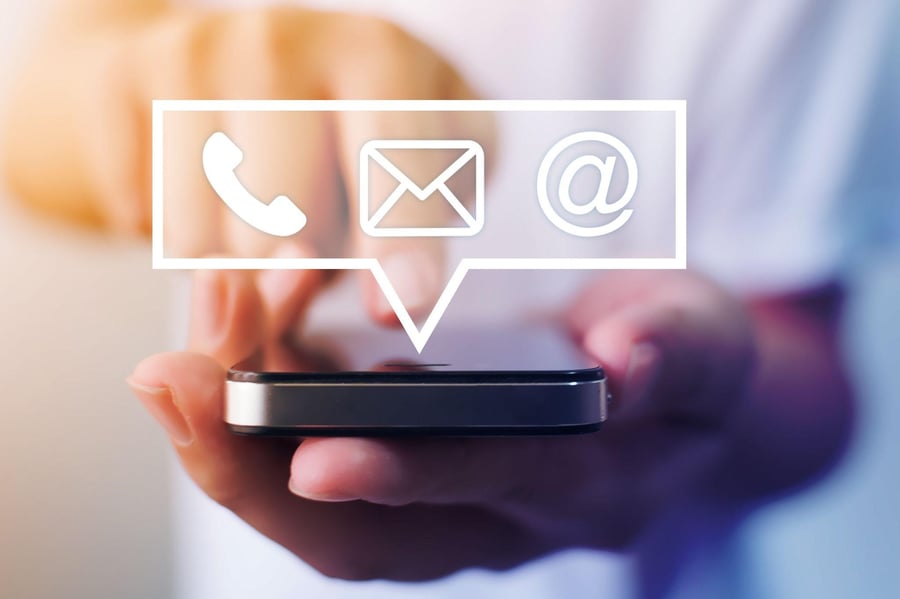 There are few things that are more frustrating for a customer during the shopping experience than not being able to easily find the contact information they need. After all, if there are questions and concerns that can't be immediately and easily answered, they are going to quickly lose interest in your product and abandon their cart. Simply make sure that your phone number(s) and email address (and any associated instructions) are clearly displayed on an easy-to-find contact page. You may also put some of your information in a footer on all of your web pages.
Clearly displaying contact information on your website instills a sense of trust in customers, reassuring them that they are buying from a legitimate business that can be spoken to in case of any issue. Because scams are so rampant online, and data as private as payment information is typically given to eCommerce websites, customers want to feel safe when they shop.
6. Make a Q&A
By fielding some common questions that your customers may have and answering them on a good-looking FAQ or Q&A page, you will give your base the knowledge that you are listening to their questions and concerns. On this page, you can create a list of all of the well-known brands you affiliate yourself with, and detail how you do your best to protect your customers' information. You may also provide links to your privacy policy and contact page at this point. Information like this can immediately boost confidence in your brand among customers shopping on your site.
7. Be Consistent in Everything
Being fully consistent and transparent in everything you do — from product quality to providing the best in security features — is incredibly important for building trust with your customers. After all, it's going to be somewhat difficult to trust a merchant that skimps out on some aspects of their business. To be consistent, be sure that you always cover your bases in every step of your processes, and pay attention to any details that you may have missed, such as not disclosing something in your privacy policy or showing a certificate badge somewhere on your page.
8. Know Who to Trust in Your Own Circle
Knowing exactly who should have certain confidential information regarding your business is crucial to keeping things secure. Making sure that your employees only have certain passwords that they absolutely need is an important first defense against bad actors and is easy to implement. Ensuring that seemingly innocuous, but sensitive, information is kept under wraps is also important. After all, the last thing anyone wants is legal issues arising because of sensitive information suddenly becoming public.
A good rule of thumb to keep in mind when distributing things such as sensitive information and login passwords is that the fewer people know, the better. Enacting controls for any third parties working with you (e.g contractors, consultants) can also help keep information where it should be.
Moving Forward
By understanding and implementing some basic security best practices for both your personal and business online interactions, you will be well ahead of the curve in regards to keeping sensitive information safe on all ends.
Some basic security best practices to keep in mind are:
Frequently changing passwords
Avoiding phishing emails and messages
Keeping your SSL certificate updated
Always backing up everything
Investing in quality and well-known security infrastructure
Making sure your that security infrastructure is regularly updated
Making sure that your connections are secure by connecting to VPNs
Educating and training your employees on security, no matter their expertise or age
While it may seem costly and inconvenient to set up and maintain proper security programs, it will save your company an invaluable amount in potential legal and financial issues. An ounce of prevention is worth a pound of cure.