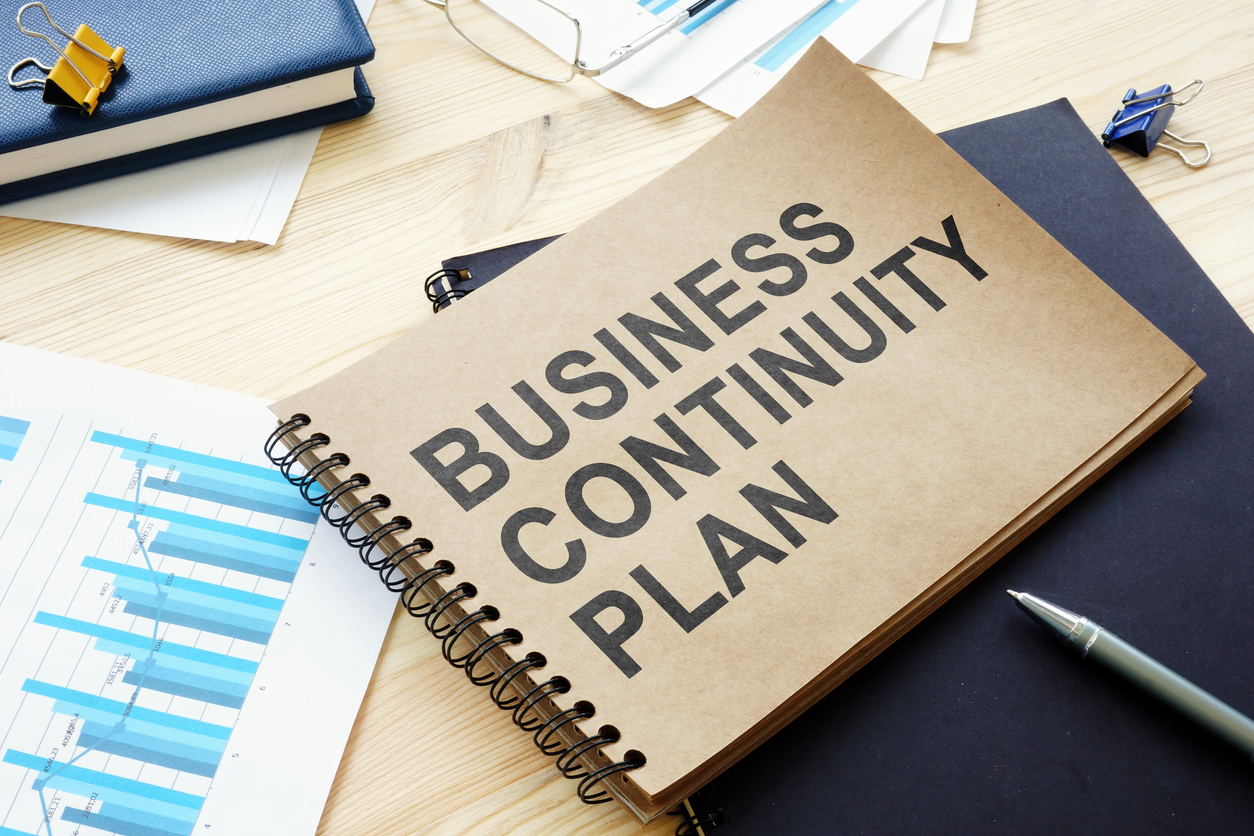 In early April 2021, LinkedIn reportedly suffered a data breach that compromised over half a billion profiles. Just recently, Facebook was a victim of a similar attack.
When Big Tech, with their sophisticated cybersecurity systems, can be victims of data scraping attacks, small businesses need to be exceptionally watchful. An airtight business continuity plan can help combat these with simple yet effective solutions that you can quickly put into practice with limited resources.
What's a Business Continuity Plan?
A business continuity plan lays out procedures and processes to follow to keep operations running and stable – in the case of natural and man-made disasters or technological attacks (like a cybersecurity breach). It is a subset of any business continuity program, which has a much larger scope.
Why Create a Business Continuity Plan?
According to Verizon's 2020 Data Breach Investigations Report, calculations revealed that nearly one in three cybersecurity breaches involved small businesses.
When you have a business continuity plan in place, it allows your business to continue operating without running the risk of having your sales and shipping operations disrupted immediately. A plan helps put recovery from these disruptions on a fast lane, ensuring that it's effective and without significant damage.
A prior risk assessment of your business will help you identify the approach to take in building a business continuity plan. Different industries approach building it in a way that is relevant according to their immediate threats. Continue to find out which one is a primary threat to your business.
1. The continuing global pandemic
In March of 2020, lockdown restrictions worldwide forced businesses, especially small and medium-sized ones, to shut down stores with immediate effect. Many stores lacked online operations and shipping capabilities. In 2020 alone, 60% of businesses that shut down during the pandemic closed permanently.
If you have survived the pandemic, more power to you! Be it through effective messaging and implementing best email marketing practices, or fulfilling your customers' orders on time despite the changing circumstances, there are many things you can do right to deliver during a pandemic.
One of the best actions to take to protect your business from the pandemic is to invest some time building a crisis communication plan. How will your staff effectively communicate and efficiently operate in a remote setup? A communication plan can help iron out these details. There are many VoIP, remote team productivity management, and virtual communication apps that make the transition smoother.
2. Threat of natural disasters
When Hurricane Dorian struck the Bahamas in 2019, it was estimated that rebuilding homes, businesses, and networks of utilities in the northern Bahamas will cost between $15 billion and $25 billion and might take more than five years.
Disasters like hurricanes and floods might provide a warning for a few days, but sudden ones like earthquakes can be detrimental to your physical resources and capital. Make sure the insurance for your commercial location covers damage due to natural disasters such as floods, fires, earthquakes, and hurricanes. If your store location is safe, but your warehouses are located in a disaster-prone zone, you should ensure that surplus stock is available closer to the market served by you so that the supply chain is not affected.
3. Threat of cybersecurity
A cybersecurity attack is theft of any virtual asset – customer data, financial data, ransomware attacks, etc. It can put your technical systems at significant risk, limit operating capacity, and throw functionality into a blender until the issue is resolved. In 2020, data breaches exposed about 36 billion records. In 2021, Mark Zuckerberg found his phone number and app usage data leaked during a data breach in Facebook. If one of the most influential tech moguls is not safe, then who is?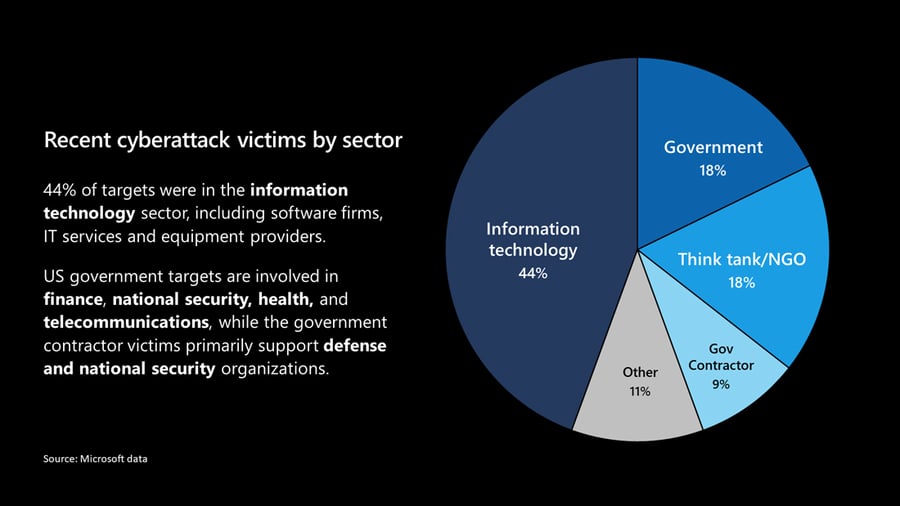 Most – 95% of businesses – collect personal data, including web cookies, app usage, addresses, etc., from customers. Small businesses might not have the fiscal resources for pricey cybersecurity systems, but educating employees about basic data and privacy security policies can help safeguard them from cyberattacks.
4. Mitigates financial risk
Being armed with a plan and knowledge about what to do during a risky situation is better than being unprepared in the face of adversity. In the case of business disruption, having a business continuity plan in place can mitigate financial loss by keeping things operational as possible. During the pandemic, a few restaurants adapted to cloud kitchens to continue serving food when indoor dining was banned in many cities due to outbreaks.
5. Preserve your business operations
When lockdown restrictions hit, big box stores were under greater scrutiny to ensure the safety of both employees and customers. The media was rife with reports of Walmart and Target discussing how well the stores were following safety protocols laid out by local health authorities. Many stores were seen sealing aisles so they can continue serving customers indoors.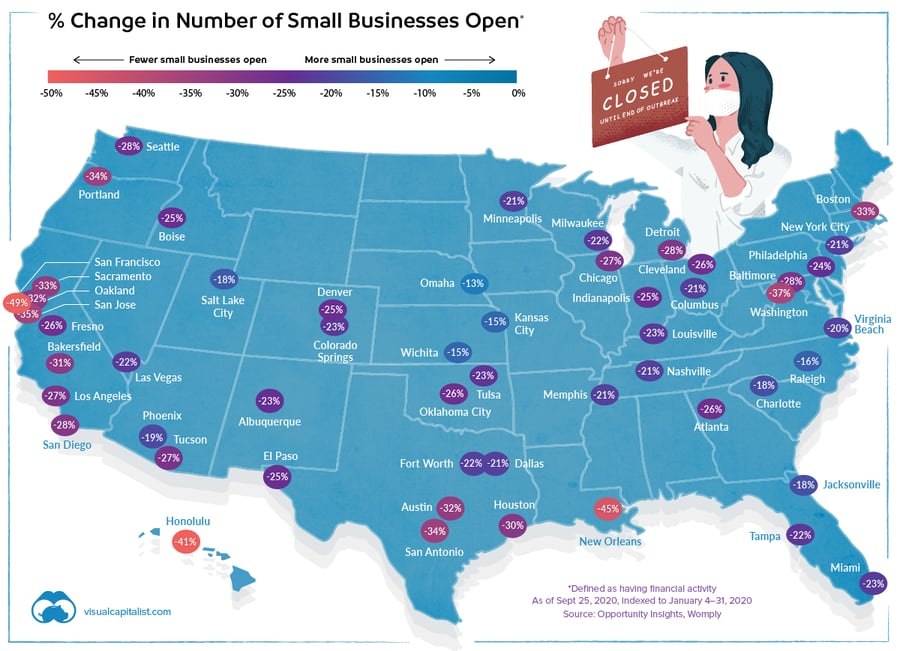 Situations like this can quickly turn into a PR nightmare if not delivered and managed with nuance. Customers expect responses within sixty minutes of first getting in touch. Without a doubt, brands will experience some negative feedback, but with planning and preparation, brands can appear up to the task.
Andrada Vonhaz, Marketing Specialist at Omniconvert, says, "Nowadays, to ensure the growth and profitability of an eCommerce business, customers have to be put first by personalizing every step of their journey."
Steps to Create Your eCommerce Business Continuity Plan
1. Identify your objectives.
Business continuity operations are not limited to physical stores and e-commerce. It applies to your business's core and support functions, including marketing, finance, productions, supply chain, procurement, public relations, etc.
The focal point of a business continuity plan is to sustain operations during disruption and minimize loss.
According to your business's industry and core purpose, you need to identify the goals and objectives vital to its functioning. Identifying goals and objectives will help guide risk assessment and, consequently, long-term recovery strategies.
2. Establish a contingency and continuity team.
Choose a team composed of people you can rely on during disruption and any role that brings value to the plan. Designate a leader to direct the team into action. The leader should possess quick decision-making skills and visionary abilities to effectively lead the team.
3. Perform a risk assessment and business impact analysis (BIA).
This is the meatiest part of the plan-building process. Perform a risk assessment and determine which areas and services the business can do without in the short term. Do you need a daily cleaning service if the store is going to be shut down for repairs in the foreseeable future? Discussing questions like this with your team can help identify the most significant potential threats related to the greatest business impact in the short term.
4. Identify your essential eCommerce business functions.
Once you have identified which services are essential, you need to determine how they will remain functional during the disruption. There are many you need to pay attention to, including:
Sales platform uptime
For small businesses with limited IT and web support, a web outage can result in a sizable financial loss. In the 2020 Global DNS Threat Report, the organizations surveyed suffered an average of 9.5 attacks last year, resulting in an average cost of around $924,000 per attack. Uptime is critical as threats appear, from hacking to DDOS (distributed denial of service) attacks, so security is key. Hosting services usually have a plan in place to ensure sites remain up and running in case of a power outage.
Unbroken supply chains
In March 2021, a large container ship the size of the Empire State building blocked the Suez Canal for about a week, causing a backlog of ships from Asia that took weeks to clear.
Many small businesses suffered as a consequence of disrupted supply chains and wasted perishable stock. Mirical Emblems is a firm specializing in heat-applied print transfers for clothing and uniforms, based in Mansfield, Nottinghamshire, that had a shipment of raw material stuck behind this ship on a boat in the Red Sea. The cost of the goods and the cost to ship them totaled £16,000.
Work with your manufacturer to build contingency plans that protect your business from supply chain disruptions. This could involve diversifying your supply chain by not putting all your eggs in one basket, i.e., sourcing raw material from different parts of the world.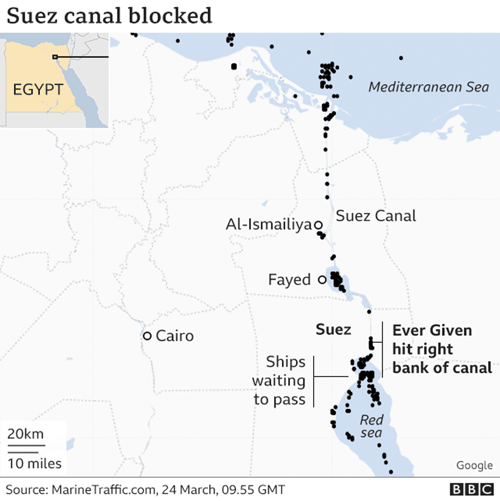 Inventory management
Coming back to the case of Suez canal blockage, many retailers who were stocking shelves for the summer and preparing for the upcoming Spring break found themselves at a loss for words as perishable livestock was stuck on the canal on more than 20 ships.
As a business that retails perishable goods like foreign-grown foods, meat, cheese, and vegetables, it is essential to consider how your product can be damaged sitting on container ships and warehouse shelves. In this case, businesses need to ensure that the shipping companies have adequate insurance and contingency plans in place to reroute ships and provide compensation should material suffer damage.
Timely order fulfillment
Power and IT outage can put warehouses out of commission for hours. Ensuring that warehouses have backup power facilities to deal with significant disruptions is beneficial in the long run.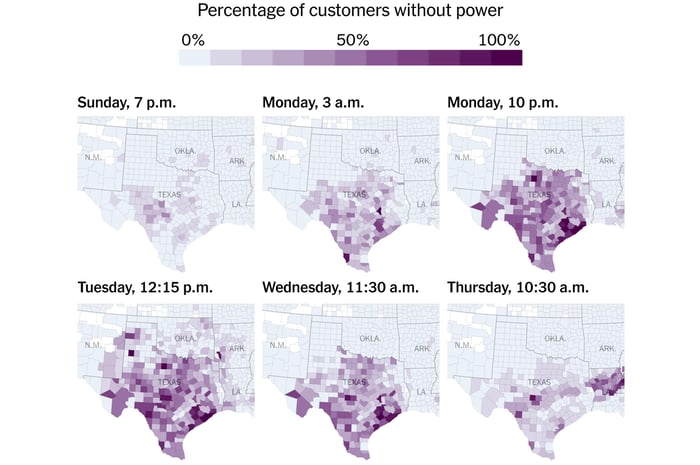 In February of 2021, Texas experienced snow and below-freezing temperatures that resulted in a power outage, leaving 3 million people in the dark without heat. How do you fulfill orders when half the State is out of power and employees are too cold to report to work?
A streamlined order management system will allow you to make fewer mistakes during order fulfillment. It can also help plan around seasonality and disruptions, with its timely order update notifications, in this case.
Customers will return if they are made to feel good and valued, so focus on providing excellent and timely service, and the rest will fall into place.
Omniconvert recommends segmenting your customers to understand where you are deriving the most value from.
Andrada Vonhaz adds, "Segment customers by using models like the RFM model (Recency, Frequency and Monetary value) to find out the power customers that buy from you the most frequently, with the highest AOV (Average Order Value) and the most recent."
Tip: Prioritize order management to your high-value customers at such times to ensure their continued satisfaction. Ensure you provide them continued support when delays are expected and keep them in the loop.
Customer communication
Maintaining open lines of communication with customers is paramount for your business continuity plan. A small charity, for example, needs to keep the donor services department functioning to answer donor queries. The plan, in this case, should include backup virtual call centers, live chat, and commercial VoIP services that can be used in place of a desk phone.
There are many tools for online businesses that enable meaningful conversation with customers even if they are not face-to-face over a cash desk anymore.
Omniconvert's Marketing Specialist Andrada Vonhaz adds on the importance of getting continuous customer feedback and communicating with them.
"Communicate with your customers at all times via social media," she says. "Keep them in touch with the brand through live chat and comprehensive newsletters."
She also adds that getting feedback through surveys pre and post-purchase is essential.
"This is where customers give real clues as to what they think about the product, the website, the brand itself, the customer service, the delivery, the post-purchase experience."
5. Create a plan for each essential function.
While each business looks different, all e-commerce businesses have a few core elements in common: customers, inventory, shipping, employees, suppliers. Each needs its own plan of action.
SurveyMonkey released a statement sharing empathy with both customers and employees through a closely interlinked message. Their statement drove forward the surveying platform's impact in gathering perception and engagement data on how people were doing during this pandemic.
A resilient customer recovery model can augment your business continuity plan by activating lost customers who may have defected to competing brands.
According to Omniconvert, understanding the customer journey is essential here. Andrada Vonhaz suggests businesses ask themselves these questions regarding their customers: "Where do they come from? When did they visit the website the first time? What are the touchpoints? How do they navigate the website? What is keeping them from purchasing? What keeps them coming back and how can you make this a habit?"
6. Conduct a final review.
When the plan is finally coming together, perform a final check to ensure that all areas of your business have been addressed and are not cannibalizing each other. Documentation is critical at this stage, as a business continuity plan is not something you will review very often.
Level of business risk.
Communication plan for employees and customers
Impact assessment on the business and customers
Emergency action plan and policy
List of financial resources to be used in time of disruption
Drafting an effective business and communication plan positively affects both customer retention and employee attrition rate, which directly affects your bottom line.
7. Integrate the continuity plan into your business.
To take it home, involve all stakeholders like employees, board members, and the executive team by presenting the plan. Ask them to review and collect feedback. This will help identify any gaps in information, weaknesses, or areas you may have overlooked.
The Art of Effective Planning: Stay Ahead of the Game
More than a year into the pandemic, many small and medium businesses have pivoted effectively to field the curveballs it has thrown at them. Considering inconsistent lockdown restrictions, operating at limited capacity, backed up shipping and delivery services – businesses have suffered a lot.
For those who have managed to sustain themselves, this is an opportunity to take a second look at their overall business goals and objectives and build contingency into them. This alone will give you a competitive edge in a precarious economy. Once you have mastered the art of effective planning, you will rest easy that you thought about business continuity and drove yourself to stay ahead of the game.