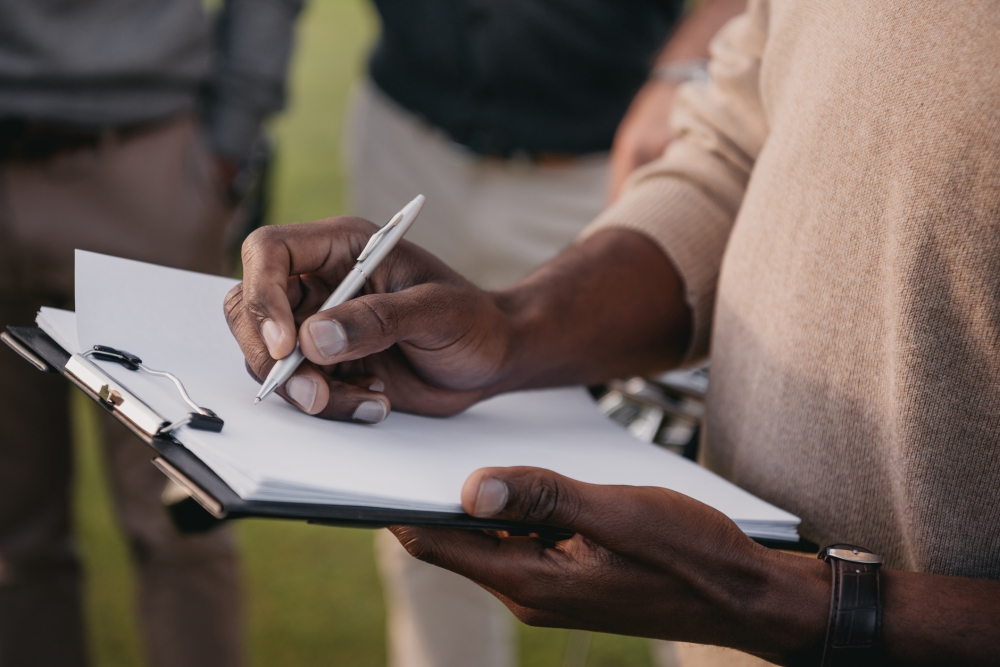 Starting a business is a long, involved process, but you can make it a lot easier on yourself by following a structured plan.
The secret to completing any task is knowing what to do, and when and how to do it — and while starting a business might seem like a massive undertaking, it really isn't if you break it down appropriately. The process is long and involved, but like everything else, it's just a matter of completing the steps one by one until you get there!
This checklist will summarize the steps involved in starting your business from the ground up.
Initial Planning
Find a business idea that's good for you. It should mesh well with your location and the market you plan to target. It's also important for your business to be something you can be passionate about, and remain passionate about through the future.
Test your idea. Your goal is to create something with the potential to be really successful, so you need to put some thought into the effectiveness, possible longevity, and usefulness of your idea. Define the problem your idea is meant to solve, how your idea will solve it, and for whom.
Do market research. Identify your target market, define your ideal customer, and determine how easy it will be to connect with those customers. How will you do it and how much will it cost you? Who are your competitors and how successful are they? How big is the market you're aiming to enter?
Write a business plan. This serves the dual purpose of keeping you on track and summarizing your business for interested parties, whether they're friends you want to get involved or investors you're approaching for a business loan. Informal business plans are usually enough, but you need a formal one if you're going to present it to investors. Not all business plans follow the exact same format, but specific institutions (like banks) may require you to include certain financial planning information. Fortunately, there are plenty of resources available to teach you how to write a business plan.
Choose your business structure. Your business's legal structure (sole proprietorship, partnership, C Corporation, S Corporation, or Limited Liability Company) will define everything from the way you pay taxes to the amount of paperwork you have to do and whether you're required to have annual meetings.
Brand Creation
Name your business. Your business name should reflect in some way what you do or what you offer. You may be required by state law to include words like "Company," "Limited," or "Incorporated" depending on your business structure.
Come up with your unique selling proposition. What do you bring to the table that your competitors don't? This will be the primary draw of your brand, and what makes it worthwhile for customers to choose you instead of the competition.
Standardize your brand's look and voice. Choose colors and fonts to be used in your materials, and define the tone in which these materials will be written. This supports your brand by helping keep it cohesive and making it easier for customers to immediately discern your business from others.
Create a logo. Your business's logo should be eye-catching, memorable, and easy to understand. It also needs to reproduce well at any size and look good in black and white or otherwise-restricted color palettes.
Making it Official
Register your business with the state. Your business needs to be registered in order to operate legally. You'll need to keep up with paperwork as well, such as annual reports.
Designate a registered agent. Your business's registered agent is responsible for receiving and forwarding any legal or federal paperwork involving your business. The registered agent needs to be available during normal office hours, have a physical address (not a PO box), and reside in the state in which your business is incorporated.
Register copyrights, trademarks, and patents. Copyright is for written materials, software, illustration, and similar types of intellectual property. Trademarks are for things like logos, brand names, and slogans. Patents are for inventions and processes. Securing your business's intellectual property in this way ensures your unique creations can't be taken by another business.
Get an Employer Identification Number (EIN). Your EIN is required for opening a business bank account and works a bit like a social security number, except for a business rather than an individual. You'll need it for several legal purposes like filing your business's taxes.
Open a business bank account. You need one to keep your personal and business assets separate and to open a merchant account for accepting payment from customers.
Obtain any needed licenses and permits. Both your state and the federal government require licensing for certain business activities. You may need an assortment of licenses for opening a brick-and-mortar location, selling products or services restricted by law in any way, or for other operations specific to your industry. You'll also need local permits for certain things, so be sure to check the laws on every level.
Creating a Presence
Register your domain name and social media accounts. Your domain name should be representative of your business in some way, preferably the name of your business. It should be short, easy to say aloud, and easy to remember. Your social media accounts should use your business's name or domain name as their username to make you easier to find and recognize across different channels of the internet. Even if you're not planning to use a certain social media site, it's worth registering the username so no one else can use it.
Create a website. Your business's website needs to be attractively-designed, mobile-ready, bug-free, and optimized for conversions. If you'll be selling through your website and taking customer information, you'll need security through an SSL certificate. You'll need PCI compliance to accept credit card payments. 3dcart's eCommerce platform comes with all this (and more) built in, so it's a great website builder for any business.
Optimize for search engines. Customers online will never find you without search engine optimization. Effective SEO is managed through writing high-quality, relevant content, structuring your website properly, correctly formatting your links, and more. There's a lot of technical work involved and SEO is an ongoing job. 3dcart has the best suite of built-in SEO tools out of all available eCommerce platforms, so this job becomes a lot easier.
Launching and Marketing Your Business
Prepare for your opening day. Make announcements, set up Grand Opening sales, and get the word out that your business is launching on a specific date. Make sure you're prepared to deal with any volume of interest you attract.
Create promotional materials. These can be everything from social media posts to free t-shirts. It depends entirely on your business and budget!
Write a blog. Your blog will serve multiple purposes through sharing your specialized knowledge online. You can establish yourself as a trusted authority in your industry, keep your customers informed with news and product updates, and create valuable content that's good for SEO. 3dcart has a built-in blogging module, so it's perfect for eCommerce blogging.
Keep the customers you earn. Continue your marketing through email newsletters to draw customers back to your business for another purchase. Set up sales and promotions on your website to entice both new and repeat customers.
Be creative. You can set up all kinds of creative promotions if you have the right eCommerce platform. Daily Deals with a countdown timer, one-time-use coupons won in contests, bundled items with a discount, special price levels for repeat customers, reward points, affiliate programs and more are all fantastic marketing opportunities to work into your strategy.
Need to Learn More?
This checklist will help you understand the steps needed to start your business and begin finding customers, but there's a lot more you can learn. We go in depth in our free How to Start Your Own Business ebook. Download it below, and get started working on your dream!