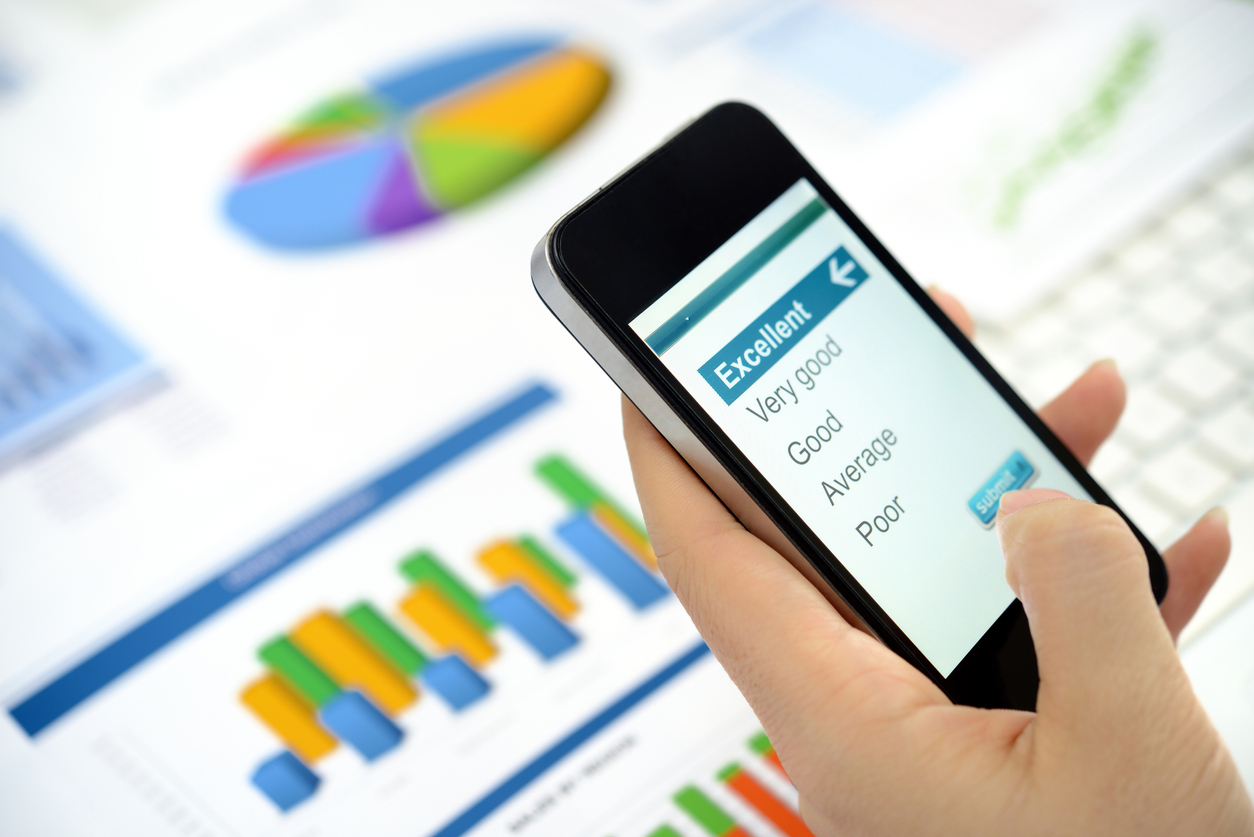 E-retail sales surpassed the $4.2 trillion mark in 2020. Moreover, the number of digital buyers and spending is rising, making eCommerce the perfect business for entrepreneurs.
But as the industry grows in revenue, so does the competition as more people are jumping onto the eCommerce bandwagon and opening new stores.
That's why you need to have strategies in place that will help you effectively reach your target audience and sell to them.
Enter: ideal customer profiles.
What is the importance of defining your ideal customer for your eCommerce business?
An ideal customer profile (ICP) is a fictional representation of who your perfect customer is. This is an account that gets the most value from your products/services. It also represents the accounts that can have a high customer lifetime value (CLV).
Defining your ICP gives you a clearer understanding of who your prospects are, thus enabling you to create effective sales and marketing strategies.
Advantages of Defining Your ICP
Why should you bother investing time, energy, and resources into creating an ICP for your business?
Here are a few reasons why:
Understanding the Preferences of Your Audience
One of the most significant reasons for developing ICPs is that it gives you a better understanding of your target audience. By knowing their preferences and dislikes, you can create highly-personalized marketing campaigns.
Targeted Messaging
Many businesses spend a lot of time and resources on marketing only to get dismal results. One reason for this is that their marketing efforts are not targeted. Defining your ICP is the solution as it helps you create hyper-targeted campaigns with messaging that resonates with your audience.
More Qualified Leads
Without a well-defined customer profile, you run the risk of marketing to a non-descript audience. Doing so can result in poor leads that won't convert. On the other hand, a clear ICP will help ensure you attract more qualified leads, resulting in higher conversion rates and lower customer acquisition costs (CAC).
Improve the UI/UX of Your eCommerce Website
User experience (UX) plays a huge role in conversion optimization. To create a user interface (UI) that provides exceptional UX, you must understand your audience. It helps you create a UI they find intuitive and engaging. This ensures they keep coming back to your store.
Creating an ideal customer profile for your eCommerce business will have a huge impact on your business. So make it a priority, not a second thought.
How to Create Your Ideal Customer Profile (ICP)
So how do you create an ICP for your business?
Let's get straight to the point.
1. Create an assessment to know your website visitors better.
One of the first places to look when identifying the characteristics of your ICP is your website. First, make sure you have a well-developed website for high traffic. And what better way to get the data you need than by asking your customers?
That's why you should consider designing an assessment that will help you build an accurate ICP.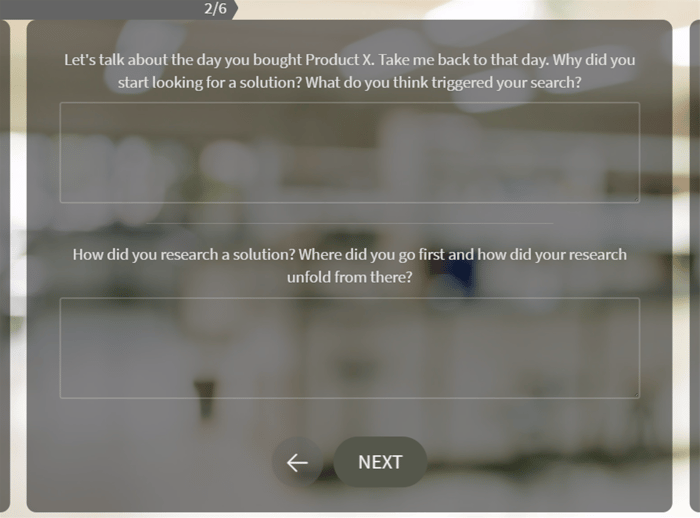 For best results, design your assessment to collect data that includes:
Demographic Questions
Demographic questions refer to information about your customers' physical attributes such as:
Background: This will be basic details about your ideal customer like gender, age, marital status, etc.
Employment details: This includes their title, key responsibilities, and time on the job.
Geographic location: Depending on your business and product, sometimes geographical location influences who buys from you.
Income: You want to ensure that you only target customers who can afford your product.
Psychographic Questions
Psychographics is the study of the psychological attributes of your customers. This can include:
Aspirations
Values
Interests
Opinions
Lifestyle
Personality
Psychographic data makes up an essential part of your ICP as it helps you better understand what motivates their buying decisions.
This data is crucial to understanding your customers and how they behave and can easily be collected from a personality quiz or survey.
Behavioral Questions
Behavioral data deals with the actions your customers take on your website.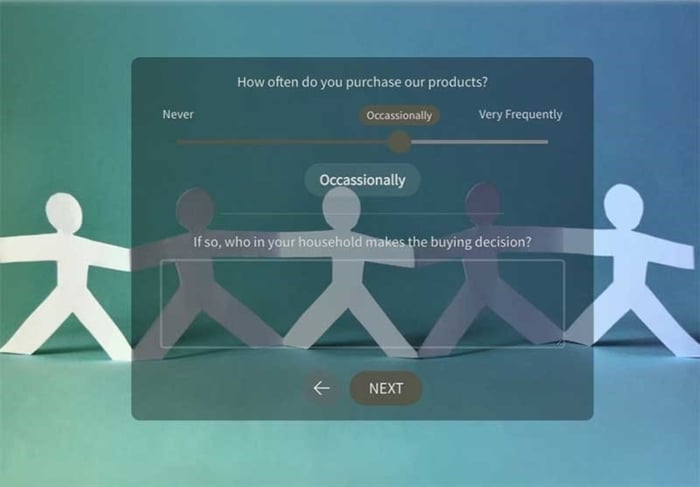 Examples include:
Engagement
Purchase history
Product usage
Customer satisfaction/reviews left
Customer loyalty
Studying customer behavior will show you what your ideal customer is looking for and how they want to access it. It can also help you spot trends that can help you better serve them and turn them into loyal customers and brand ambassadors.
Likes & Dislikes
Knowing what your customers like and dislike is essential to creating a good customer experience (CX). So make sure your assessment helps you dig into your customers':
Attitudes: Learn their likes and dislikes, motivations, career aspirations, etc.
Goals: This includes both primary and secondary goals.
Pain points: Understand their challenges and fears, frustrations, pressures, and concerns.
Product preferences: Determine which of your products or plans they prefer.
And FYI, customer experience has become the biggest differentiator between brands, beating product and price.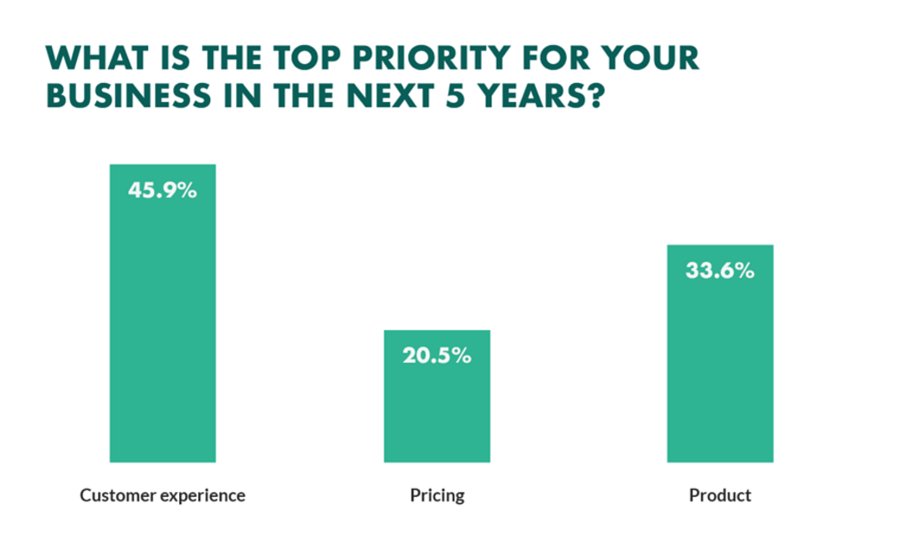 That's why identifying your ICP is essential. It helps you design experiences tailored for your target audience.
Buying Process & Journey
Digging into your buyer journey is another excellent way to get insights into what makes up your ideal customer profile. Include questions in your assessment that allow your customers to give you feedback on their experience with the buying process. A few factors to consider here include:
Their role in the buying process
The problem or desires they are looking to solve
The rewards they associate with the purchase
You will also have to understand their buying process, particularly the criteria they use in their decision process. Find out their main source of information and what messages resonate with them.
As you design your assessment, choose your question types carefully as this will determine the quality of answers you get. Try as much as possible to leave room for feedback by asking open questions.
Assessment Placement — Essential to participation rates
Let's face it. Your customers don't come to your website to answer questions. They come to solve their problems. That's why you must be strategic in getting them to participate. And one way of doing that is placing your assessment where your customers will see it and be encouraged to participate. A few tips to help you here include:
General placement: You can choose to create one general assessment and put it in a strategic spot on your website.
Exit-intent pop-up: Place your assessment on an exit intent pop-up to encourage website visitors to share their thoughts with you. For example: Why did they intend to leave your website?
On a pop-up after purchase: An excellent way to encourage participation is to place your assessment on a post-purchase pop-up. One reason for this is your customer will be feeling euphoric after the purchase, making them more likely to share their thoughts.
The best part about using the data from your business as the starting point of developing your ICP is that you don't have to come up with imaginary attributes. Instead, you get to use real-life people and their characteristics, making your ICP more accurate.
2. Analyze the assessment results.
Once you have the responses from your assessment, it's time to analyze the data.
Before analyzing your data, you need to be clear about the attributes you value the most in an ICP. Once you've done so, you can aggregate the data and look for common traits and patterns. Doing so will help you boil down the data and information into actionable insights you can use to frame your ideal customer profile.
To make it easier for you and your team to understand and digest the aggregated data, you should present it in report form.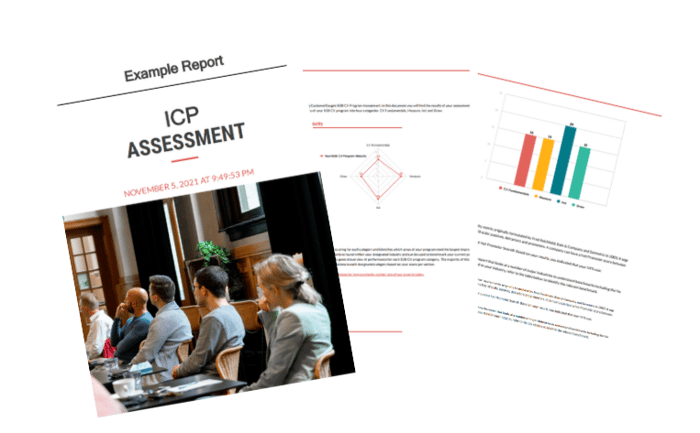 A report can also serve other purposes that include:
It is a tool that makes it easier for your team members to visualize the results.
It provides developers with valuable data to improve your store's UI and UX.
It gives insight that helps product development teams to create better products or improve existing products. Product marketers can use the same data to know which products to pull from the shelves.
Of course, the design of your report plays an essential role in its effectiveness, so you must pay careful attention here. Fortunately, with a tool like Survey Anyplace, report creation can be automated, saving you time and money.
3. Create your ICP.
With the data analyzed and clearly presented, it's time to create your ideal customer profile.
To do that, you must look for common attributes and trends in the assessment data. A few areas to watch out for include:
Demographics
Study the physical attributes of your website visitors and customers and look for common demographic traits. This will help you answer questions such as:
Who is your customer?
How old are they?
Should you focus on a specific gender?
Are your customers located in certain geographical areas?
The answers to these questions will help create a generalized profile of what your ideal customer could look like. Also, if you use social media such as Instagram to advertise and upsell your products, it's much easier to check your Instagram follower demographics thanks to the information being available on the platform already, ready for you to collect and analyze.
Psychographics
Knowing what influences your ideal customer's buying decisions is crucial to creating profiles that boost conversions. Look for common:
Interests and desires
Pain points, goals, and aspirations
Convictions and values
As you study the demographic data from your assessment, look for common threads that influence your customers' behavior as they shop. This will help you get inside their heads. As a result, you're better able to anticipate their needs and effectively meet them.
Buyer Journey
Analyzing the buyer journey should have yielded a goldmine of data to help you build an ideal customer profile. For example, you'll learn:
How your customers find the right product
Why some customers struggle to find the right product on your website
How long it takes for them to find what they're looking for
This will help you factor in the cognitive effort they're willing to put in to find what they're looking for. In addition, this will help you discover any friction points in your funnel and the most factors contributing to said friction.
Introspect
Besides looking at your respondents and the data you've mined, you should also look at yourself as a business.
Are you truly able to solve the pain points or needs your ICP struggles with?
If yes, are you able to do so in the best possible way?
Do you know your industry and competitors well enough to understand how best to position yourself?
How can you differentiate your products or services from those on the market?
Creating an ideal customer profile is not just about looking at your customer. You need to consider your role in their journey and how your brand can impact their buying decisions.
Your Ideal Customer Profile — Putting it all together
You've collected all the essential data and information from your assessment. You've processed it into an easy-to-read report and picked the attributes you need.
It's time to put it all together and create your ICP.
Put the attributes that best fit your product and brand together into a single profile. As you do so, try and visualize:
What the ICP will look like
How they would behave
Any objections they may have about your product (product/customer fit)
Places in the buyer journey that may need to be optimized for a smoother process
If you need help at this stage, make sure to check out HubSpot's Make Your Persona tool. It's free and easy to use. All you have to do is feed it with the relevant data, and it will provide you with a detailed and visually appealing profile.
You should note here that you can have several ICP's for your business depending on your type of business. Your ICP assessment will give you a more detailed overview of the different customer segments you should be targeting.
However, keeping your customer profiles to a bare minimum is the best as it ensures you're only targeting people or brands that really need your product or services.
Ideal Customer Profiles — Powering Your Marketing and Sales Strategies
Ideal customer profiles are an essential part of successful marketing and sales strategies. That's because, in today's competitive environment, the only kind of marketing that works is data-driven marketing.
That's why buyer personas and ideal customer profiles are essential for business growth.
Gathering as much data as you can on your customers and using it to build an ideal customer profile will ensure:
Your store is optimized for your target audience
Your marketing efforts are targeted
Your sales team gives leads a personalized experience
As a result, you'll enjoy higher conversion rates, drive more sales, and retain more customers.