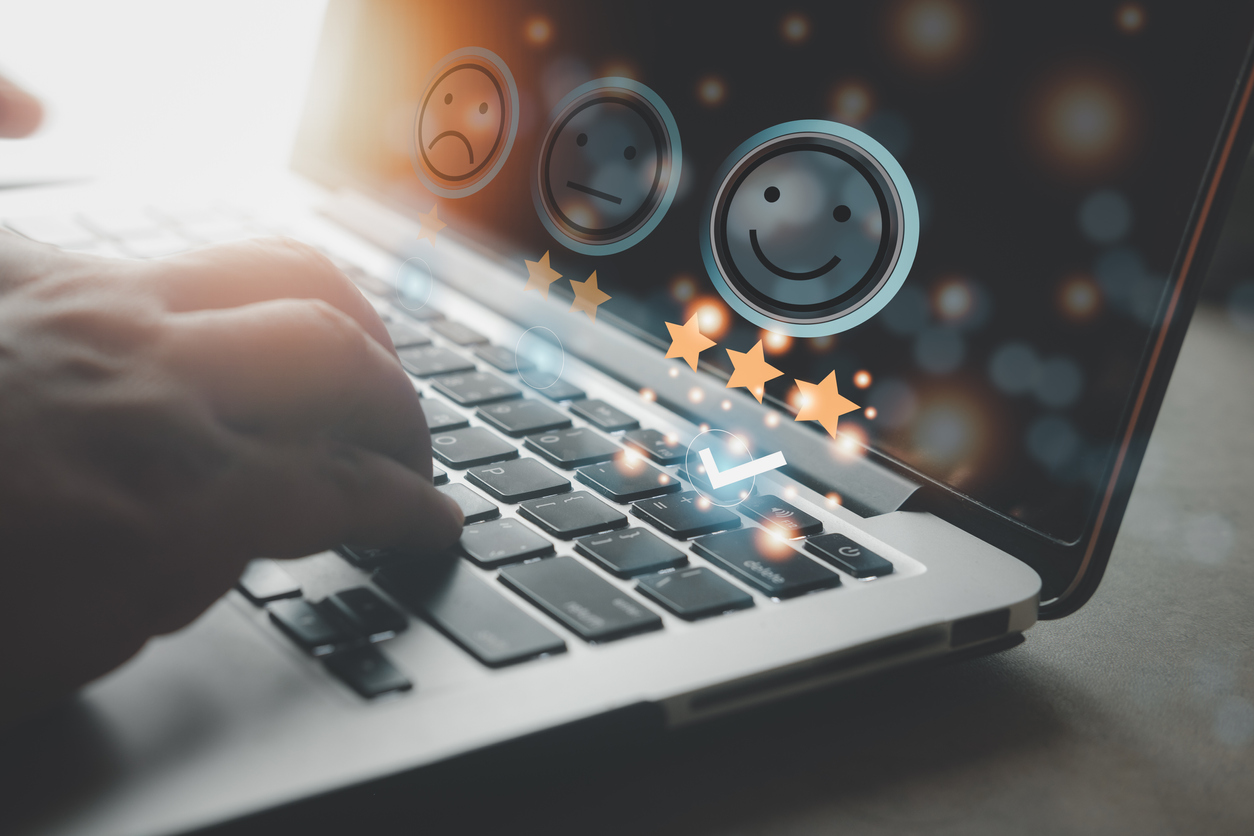 In the world of eCommerce, it's become much harder to stand out as a credible seller. Amidst a plague of false advertising and broken promises, you're out there trying to portray yourself as an honest and reliable seller.
Praising yourself, your product, or your service might seem the obvious thing to do, but it's a strategy that's been tried for decades.
So why not let your customers do the talking for you?
More specifically, we're referring to the power of customer testimonials. If you're looking for ways on how to incorporate customer reviews into your business to enhance eCommerce sales, then we've got some great tips for you here.
In this article, you'll learn the following:
What customer testimonials are
Why use customer testimonials
How to get customer testimonials
How to use customer testimonials to boost your eCommerce sales
What are customer testimonials?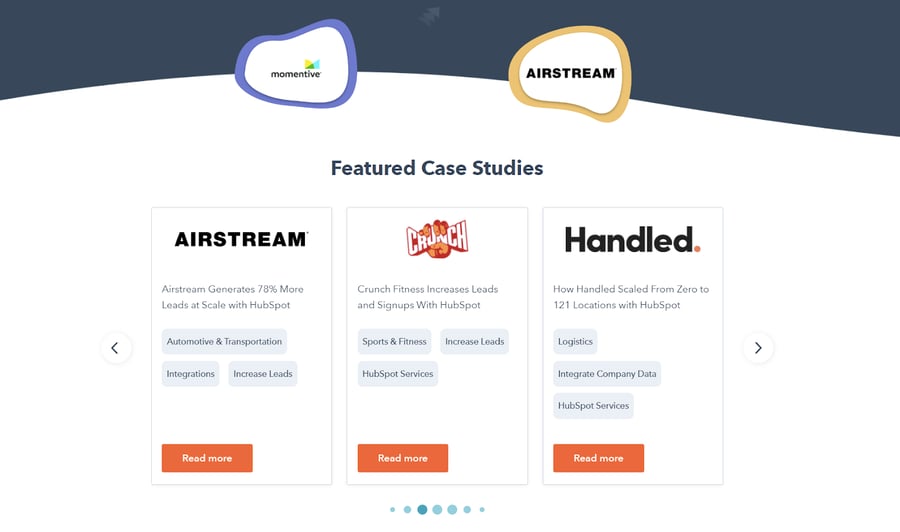 Source: HubSpot
Customer testimonials are quotes, videos, or anecdotes of your customers demonstrating how your product or service has answered specific needs they had.
Essentially, it's a form of online review that allows your customers to learn more about you and your product. Customer testimonials are usually brief, as they only include a few sentences or lines talking about your product, either in a written or video format.
Just imagine asking a friend of yours about a product they bought and checking whether they would recommend it to you or not. Customer testimonials play a similar role.
You can incorporate these testimonials in a few different ways. For example, some businesses use customer testimonials on their product pages. Others choose to use them on social media channels, while most businesses spread them out nicely so they're visible everywhere.
The goal of this content is to inspire new buyers to trust you and your product. Positive testimonials from your customers will show that you're a serious seller and that your product or service works as intended.
Why use customer testimonials?
According to statistics, a whopping 92% of all customers read customer reviews regularly and form their decision based on these reviews.
It's a staggering number, but perhaps not surprising at all. Sites like Amazon and Best Buy have been using customer reviews for ages, and now in this post-Amazon world of advertising, almost everyone is doing it.
And it works. Why?
Customer testimonials are a strong form of social proof. It's one of the best ways to show that you can be trusted.
The main reasons why customer testimonials work so well for eCommerce include:
They portray you as a reliable seller.
You can show your customers that your product or service delivers the level of quality you're advertising.
As we've seen, more than 90% of buyers will read or view customer reviews and testimonials before buying.
You relate to your customers better since you show the POV of your buyer, which makes you more trustworthy.
Positive customer reviews can help you boost your SEO and your standing on the internet.
If you do it correctly and in a calculated fashion, you'll be able to see a huge increase in sales using customer testimonials, and your overall value as a business will go up thanks to these reviews.
Some statistics also show that having positive reviews on your site can lead to a better SEO ranking. Google says that they prioritize trustworthy sites — customer testimonials can make you more trustworthy. Remember, Google uses E-A-T (expertise, authoritativeness, trustworthiness) to rank sites.
How to Get Customer Testimonials
Let's suppose that you've decided to include customer testimonials on your site. Great! So what do you need to do next?
The key to inviting your customers to give testimonials is to offer them an incentive, such as a reward or a giveaway. In some cases, the exposure itself would be a good enough reason for people to participate.
Offering monetary compensation for customer reviews that don't have any value is not the best practice. You need to make sure you're not forcing your customers to do this, but that it comes from a place of real satisfaction.
Here are some good ways that you can entice your customers to create customer testimonials for you.
Offer discounts
The best and simplest way to get your customers talking about your product is by offering them a discount for their next purchase with you.
It's a win-win situation for both parties involved.
You offer your customer a discount for their next purchase and they get to save money.
Your customer will be willing to buy from you again, which strengthens your relationship.
This is the best situation that you would ideally want to create. You could offer your customer, say, a 10% discount on their next purchase in exchange for a customer review of your product.
Organize giveaways
Alternatively, you can organize a giveaway for all of your customers who have already left testimonials.
You could try sending out an email to your previous customers offering them a chance to partake in a testimonial to enter your giveaway.
Prizes could be simple, such as gift cards. You could also organize one big giveaway and choose several of your customer testimonials and add them to various places on your site.
Offer publicity
In some cases, if you already have a good standing in the world of eCommerce and your site is big enough, offering your customers to participate in these reviews is enough to entice them, since they will gain free publicity.
You could ask your customers to create a customer success story and promise them that their video would be published on your site. If they're happy with the exposure they would receive, this could be a great deal for everyone.
This is another great way to build a bond between you and the customer and to gain a long-term client.
How to Use Customer Testimonials to Boost Your eCommerce Sales
Now that you know more about customer testimonials and what they do, let's get down to the nitty-gritty.
How do you best use customer testimonials to boost your eCommerce sales?
Let's take a look at some of the best strategies you can try.
1. Use your social media to show off customer testimonials.
With this strategy, you can combine two giants of modern marketing and put them to use in one powerful way.
The goal here is to use your main social media channels, such as Instagram, Facebook, Twitter, or even TikTok and Snapchat, to post your customer testimonials.
You can even share testimonials separately on your customer support channel on YouTube, or any other alternate video hosting site.
The reason why this method works so well is that, with the power of social media, you can display your videos to thousands of new customers. You might need to spend some money in the process, but in the end, it will be worth it.
When you use this method, make sure that the person who did the customer testimonial is ok with you sharing the video on your social media channels. You don't want to run into any legal issues with this!
2. Put customer reviews into the meta description.
A meta description is simply the small text that appears below each search result that you find in the search engine.
If you decide to put customer reviews into the meta description, your customers will be able to see the reviews as soon as they type in what they're searching for. And research shows that showing your customer reviews can lead to more conversions.
What is more, Google will likely rank your site better as a result of doing this, as it portrays your trustworthiness.
3. Add customer testimonials to your email marketing.
Don't be afraid to include your customer reviews and testimonials in the emails that you send out to your prospects.
This could be used for abandoned carts and customers that left your site without taking any action. For example, you might want to invest in a good copywriter for writing persuasive emails, and then include some customer testimonials into the emails.
This works because email marketing can be quite personal and if done correctly, using customer testimonials in emails can be highly effective.
4. Include testimonials on sales pages and product sites.
Of course, the bulk of your customer testimonials should also go to your sales pages and product sites.

Source: Testimonial Hero
If you decide to add these customer testimonials to your site, then one of the best ways to do it is to include them on your sales pages.
These testimonials could work as an additional form of persuasion. You let others speak about the quality of your product or your service, which creates a feeling that you are to be trusted.
You might want to think about where you should place your customer testimonials, though.
These could be as simple as using quotes from your customers praising your service, or even videos that you place on your page. Videos tend to be more effective because they're more relatable.
These testimonials should be visible enough so that your customers can see them once they enter your site. Putting them all the way to the bottom won't bring any results.
Many sellers choose to put their testimonials right at the beginning of the sales page or on top of a product page to make sure they're easy to be seen.
5. Post customer reviews on your homepage.
Depending on what kind of website structure you have, you might want to use your customer reviews also on your homepage.
Some eCommerce sites have only one or a few pages, so the homepage takes the bulk of the traffic. This is especially typical for businesses with one product or just a few products.
If you're that kind of a business, then adding your customer testimonials to your homepage should be your priority.
Even if you have several products or a large business with many products, this could be a strategy that you use to build trust and loyalty.
Place your customer testimonials on your homepage to make sure that your customers can see what others have to say about you.
6. Don't forget to be versatile and creative!
The last piece of advice is to be versatile. You should aim to share your customer testimonials in different locations and spots so that they're not easy to miss.
These testimonials should do the talking for you. Use them in combination with other successful and effective marketing strategies for the best results possible.
Conclusion
With customer testimonials, you can showcase your trustworthiness to the world and increase conversions by showing that your product or service is worth it. Knowing how to create and craft the right testimonials can be challenging, though.
To make the most of your testimonials, you'll also need a lot of patience and testing. You should try out different strategies and tactics that we've discussed in this article and put them to the test to see what works for you and then double down on that.