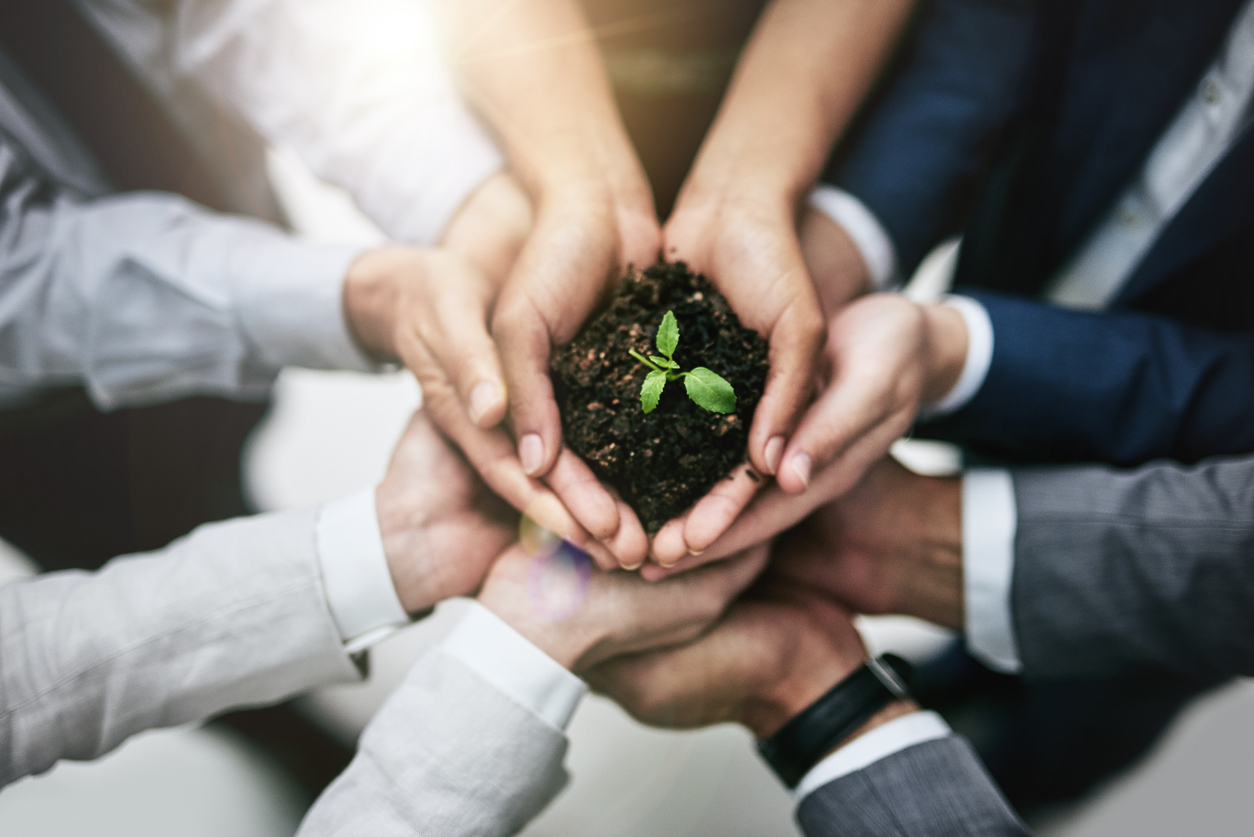 We're sure you're aware of 3dcart's passion for eCommerce, but you might not know how much we also love our Earth. Our office is located in South Florida right by the edge of the Everglades, and water birds are a common sight just outside our back door.
With surroundings like these, it's no wonder we have such an appreciation for our natural world — and whenever we get a chance to bring eCommerce and the environment together, we can't resist!
That's why we've reached out to environmentally-conscious online businesses to discuss their favorite marketing strategies.
It's very common for consumers today to be aware of their own environmental impact and that of the businesses they buy from, so being Earth-friendly can benefit your business just as it benefits nature. Customers who want to reduce their own impact on the environment will seek out businesses that support that mission. Of course, businesses that hold to an Earth-friendly standard need to ensure that their customers are aware of the steps they take to minimize environmental damage, and that's where marketing comes in.
You should also be aware that environmentally-conscious customers are very discerning, and will watch closely to see if your business is living up to the Earth-friendly standards you promote.
To that end, some of our contributors have also included useful tips for making your business friendly to the environment so you can live up to the promises you make to your customers, who will then feel they can buy from you with full confidence. Even if your business isn't specifically presenting itself as environmentally friendly, these tips can help you reduce cost and improve your marketing, no matter your industry.
On five proven strategies for environmentally- and socially-conscious businesses: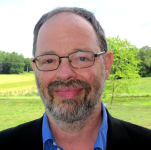 "As a profitability consultant for green and social entrepreneurship businesses — and multiple-award-winning author of 10 books, I show businesses how they can go beyond mere "sustainability" (keeping things the same) to "regenerativity" (making things better): I work with them to develop and market profitable products and services that turn hunger and poverty into sufficiency, war into peace, and catastrophic climate change into planetary balance. Here are five techniques for green and socially responsible businesses:
Build in social entrepreneurship features so that every sale of your product or service makes someone's life better (and I'm not talking so much about charity donations or the buy-one-give-one model popularized by TOMS — but about creating products and services that have social change built in. My favorite examples are the various companies profitably selling solar-powered LED lamps to replace toxic, flammable, and expensive kerosene in developing countries).
Partner with others who can spread your message much farther and faster than you can alone (and this costs nothing except commissions).
Do some small, high-targeted (to conscious creatives) spends on social media.
Purchase a high-quality story-behind-the-story press release (disclosure — I write these) and distribute to traditional media. Follow up with non-pushy emails to media you've identified as key.
Use public appearances (which can take many forms, from speeches to product demos) effectively.
On the huge potential of smart partnerships for startups:
"Let's look at #2 in more depth. It's often overlooked but it's enormously powerful.
Bill Gates and the vast majority of super-successful Internet marketers used the same strategy to build their businesses, and every startup should include this in their marketing plan.
They figured out who they would partner with and grew by using someone else's audience and customer base. In Gates' case, it was IBM. Microsoft would have been nothing without signing the deal to provide operating systems for the original PC. Internet marketers (and marketers who sell at conferences do (typically) 50-50 revenue splits with other Internet marketers who have large lists; this is why you see so many people promoting the same offers."
On the subtle and not-so-subtle ways to market your mission: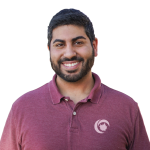 "The best way to market with a focus on being environmentally conscious is to truly believe in the mission. At Maple Holistics, we make sure that our products are cruelty-free and environmentally conscious. Even our select products which contain silk amino acids, we have partnered with a vendor who shares our desire for a cruelty-free approach. Sometimes marketing isn't about being showy. It's just about being true to your word and simply letting customers see that your business is honorable, trustworthy, and committed to a set of values.
However, there are ways to promote an environmentally conscious mission that also actively seek to engage customers. For instance, at Maple Holistics we greatly value recycling and its positive impact on the environment. We, therefore, have a program where customers can mail us 6 bottles of Maple Holistics products and then choose to either get a free bottle of shampoo or have us donate the value of the shampoo to an environmentally-friendly organization instead. This promotes our value of recycling while also encouraging customers to buy our products. Once the bottles are returned, they're chipped and melted before being made into new Maple Holistics bottles — so this program lets our customers truly partner up with us to reduce landfill waste and make a positive impact on the environment."
Katherine Rowland – Digital Marketing Executive, YourParkingSpace
On running an environmentally-friendly business: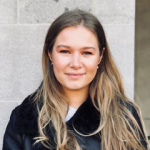 "There are a few simple things that can be done to make your workplace more environmentally friendly. Reduce, reuse and recycle as much as you can! This means more than simply putting putter in the paper bin; in our office we have bins specifically for cans, for food waste, glass, and for paper. Get rid of plastic cups and cutlery that you don't need and make employees bring their own. In our office we have invested in a few environmentally office products, from our stationary, to our cleaning products; we use Ecover washing up liquid. Another solution, and something that went down very favourably in my office, is to give employees the option to work remotely, particularly those who would normally drive to work. This helps to cut down on pollution and increases time availability. Small differences like this can make a big difference when done by many."
On the power of SEO for any online business:
"In terms of marketing tips, my recommendation would be to focus on Search Engine Marketing (SEM), which includes both Search Engine Optimisation (SEO) and Paid Advertising. SEO, whilst relying on knowledge of Google's ranking algorithm, apart from costing very little, is a very valuable skill to learn. Optimising the content on your page, including imagery and keywords, promoting both outbound and inbound links, and auditing your website can really help improve your websites rankings, and by extension the likelihood of you being found through organic search. A few tools to consider using are SEMrush, Ahrefs, and Moz."
On working environmental consciousness into workplace culture: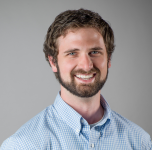 "Mankind has progressed rapidly in the past few millennia. But that progress has a price, and our planet is paying dearly for it. Pollution, deforestation, global warming — all of these are severely damaging our ecosystems. It's time we take up the mantle of responsibility of healing and protecting Mother Earth. That's why our businesses wholeheartedly engage in activities, endeavors, and programs for environmental protection and preservation. For example, in our offices, we strictly practice garbage segregation. We also do beach cleanups, community outreach programs, and many more. Many of our team members are enthusiasts of outdoor adventure (e.g. biking, scuba diving, mountain climbing, etc.). As such, they are very passionate in protecting and preserving Mother Nature. This beach cleanup is just one of the annual eco-friendly activities."
On connecting with social media influencers who support your mission:
"To market our services to Earth-friendly customers, we collaborate with social media influencers who support the same cause. This allows us to project a positive reputation that we are a business that cares, not just a company that only goes after profit. That positive impression also brings us leads. Check out how we use influencer marketing."
Katie Schmidt – Owner and Founder, Passion Lilie
On reducing waste and environmental impact: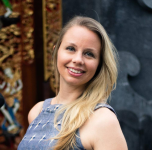 "Passion Lilie is a fair trade and eco-friendly apparel brand that works to empower artisans in India by creating fair employment opportunities in safe, healthy working conditions. We are committed to using only eco-friendly materials and processes to help preserve the world around us. We recently started making our clothing with 100% organic materials, and all our dyes are azo-free. Our artisans wash each item by hand in local waterways and dry them in the sun to cut back on water and energy consumption, creating beautiful, one-of-a-kind, eco-friendly pieces. In addition, we use leftover scrap materials to create accessories and various handicrafts to reduce waste."
On how an Earth-friendly business can reach customers:
"Community support and interaction is a big part of green marketing. The best way to market your eco-friendly brand is by practicing what you preach. Show your target audience that you're trying to make a difference in the world, and they'll trust your business and believe in your products. Support local charities and other eco-friendly programs, participate in or create green initiatives, and use charitable donation incentives to encourage sales. Let people know your business delivers on its promise.
Let the public know about your green goals and achievements. Making your goals known will help you stay on track and inspire audiences to join you on your journey. Keep your audience up to date through regular blogging, newsletters, and social media updates.
Provide inspiring and educational content. To really help sell your product, you want consumers to trust in your brand. By providing useful information to environmentally friendly shoppers, you become more than just a company selling something."
Melis Sawerschel – Founder, She Is Rebel
On sustainability practices: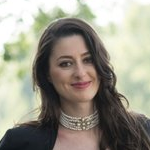 "We approach sustainability cradle2cradle taking the entire value chain into consideration. Our business model is based on avoiding excessive stock and capturing customer demand better. Instead of creating collections months ahead, we analyze what sells best, then release and restock pieces often in small amounts. Besides sourcing recycled fabrics of dead stocks as much as technology allows us, we ship via minimal and recyclable packaging, and send invoices only as email. Contrary to many fashion brands that encourage returns, we strive for great customer service helping women find the best sizes and styles on our site to keep returns low.
I believe small things add up and progress is better than perfection. That's our motivation."
On marketing a sustainable brand to reach more customers:
"Sustainable fashion usually looks 'sustainable' with not-so-sexy branding, promoting just minimalism, and addressing a rather smaller, environmentally conscious, wealthier target group. Most consumers want just beautiful clothes over sustainability. So to appeal to mass effectively, we need to lead with 'a cool brand' that should be as attractive with fashionable pieces and accessible price, then introduce consumers to sustainable and ethical practices — which is our strategy at She Is Rebel."
Key Points
One of the biggest themes that runs through all these marketing strategies is that your business needs to "practice what you preach," as Katie Schmidt says above — in part, because environmentally-conscious customers tend to be so vigilant, but also because it's just better for the Earth and can also be more profitable for your business and community. Your marketing is where you "talk the talk," and your business practices are where you "walk the walk!" Your customers will appreciate your efforts and can become very loyal and eager to support you.
Do we "walk the walk" at 3dcart? Yes! We express our love for nature by participating in regularly-scheduled river cleanups with South Florida-based non-profit Wildlife Research Team, focused on the North Fork of the New River which is frequently a magnet for trash. All our waterways lead to the ocean, and by keeping the river clean, we're preventing more plastic, Styrofoam, and other trash from making its way out to sea. Of course, the river is healthier too, and the manatees, variety of birds, and other wildlife benefit just as much as sea creatures do.
We also offer a special website discount for non-profit organizations as well as free websites for non-profits based in Broward County, FL (and with its proximity to the Everglades, many non-profits here are environmentally-focused).
If your business follows Earth-friendly practices, or wants to start reducing its impact, the above tips are sure to be helpful for you. If you simply need a boost getting the word out about your business's environmentally-conscious approach, the included marketing strategies can definitely set you on the right path.
Are you involved with an environmentally-friendly eCommerce business? We'd love for you to share your story and tips with us as well.