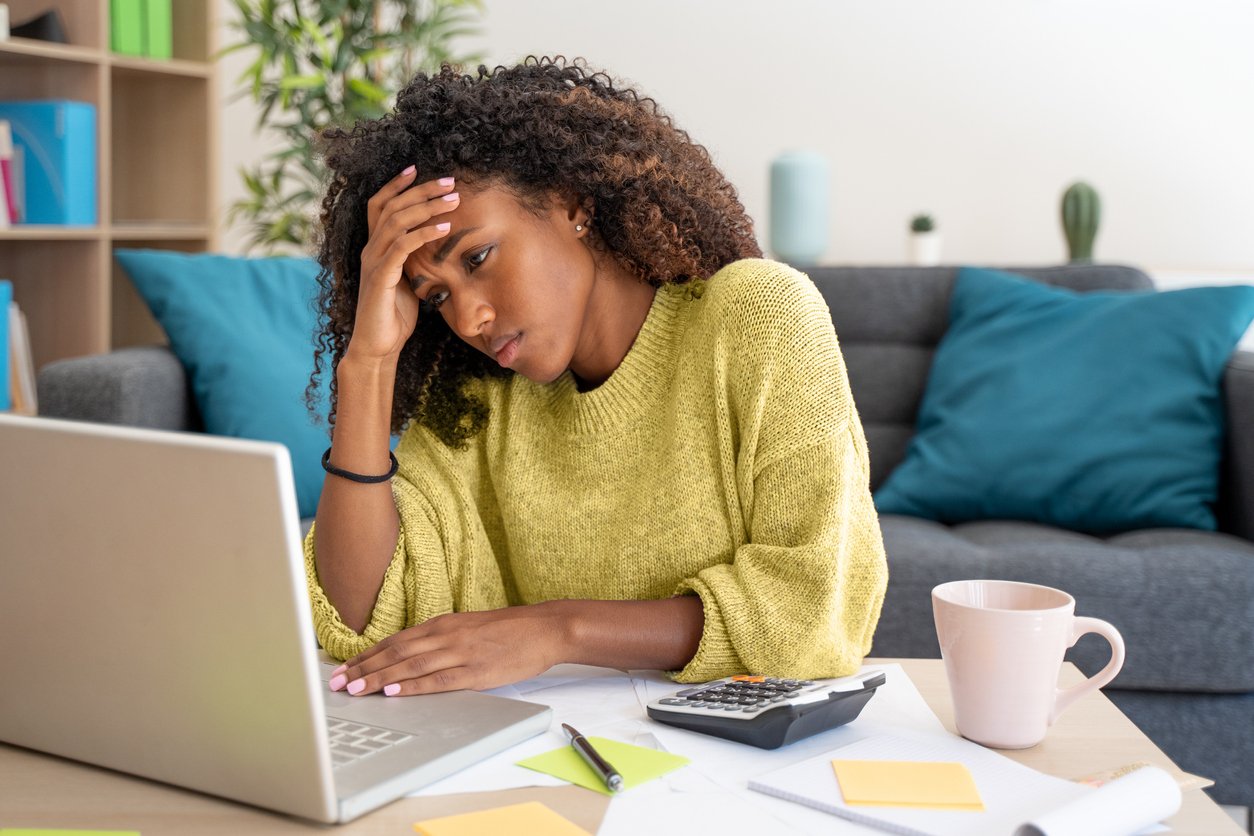 Rules and best practices surrounding eCommerce can be numerous. They can also be quite confusing and overwhelming to the uninitiated. If eCommerce isn't something a person formally studied, it must be learned on its own, which requires guessing, testing and a significant amount of reading to ensure they are going about it the right way.
With that in mind, let's start with what not to do. Below are 11 mistakes people make when running an eCommerce business.
1. Neglecting Good Accounting from the Beginning
Many people just getting into eCommerce for the first time make the mistake of not treating it as a serious business because it is online. This is especially the case for a lot of people who are pursuing eCommerce as a side hustle. They go into it not taking it fully seriously and fail to realize that, side hustle or not, an eCommerce business is a legitimate business and entrepreneurial venture and should be treated as one.
This means cost tracking, budgeting, and tax planning from the very beginning to make sure costs don't get away from you and that you are well-prepared come tax time. The costs of starting an eCommerce business can start to pile up, from custom templates to plugins, so don't make the mistake of treating your eCommerce business less seriously than you would a brick-and-mortar one. Basic accounting skills in Microsoft Excel can go a long way to keeping you on track as well.
2. Failing to Understand Whom They Are Marketing and Selling to
Another common and often fatal mistake people make when starting an eCommerce business is thinking that they know who might be purchasing their products and/or services, but they haven't actually done any of the analytical work to find that out.
There are many ways to determine your target market, including spending some time picturing your potential customer and segmenting. You can also carefully monitor your site traffic so that you are constantly narrowing down and perfecting your understanding of your visitors.
3. Bad Navigation and UX
UX is often one of the most overlooked metrics in web design and it is one of the most important. Your user experience is highly correlated with whether or not a person decides to purchase your product and how long they remain on your website/how quickly they navigate away (i.e. your bounce rate). Time on site and bounce rate also impact your page rank score with Google and, therefore, where on the SERPs you appear.
The core metrics of user experience include usability (how easy is it to use your site); desirability (how well do your images, identity, branding, and other design elements evoke positive emotions and feelings of appreciation); findability (how easy is it to find your content both offsite and on your site) and accessibility (how accessible is your content to visitors who may have a range of physical and cognitive disabilities).
4. Non Responsive Design
Responsive design refers to a design that adjusts the layout and navigation of your website based on the kind of browser and the screen size of the person accessing your site. It is estimated that by the year 2025, almost 75 percent of people will use only their smartphones to access the internet. The majority of web traffic is already mobile, which means that eCommerce business owners fail to make their site easy to use and navigate for mobile users at their own peril. And yet, a great many sites are still not responsive. They are optimized for desktop browsing only and the font, images, menus, and widgets are often set up in ways that make mobile browsing tedious.
With all of the alternative options out there, consumers have very little patience for sites that fail to load properly or quickly. They will navigate away within a few seconds if your site is too painful to use on a mobile device.
5. No Keyword Research
SEO is the engine that drives most eCommerce businesses because it is the most sustainable and scalable. Pay per click is a good complement and is appropriate for certain functions like sales or new product offerings, but it can get expensive over time, so a good SEO strategy is crucial.
The building blocks of SEO are content and links, with the former often being necessary in order to get the latter. Most eCommerce niches utilize review and ranking articles to help sell products and services. In order for people to find and click on these pages, you have to make sure they are visible in organic search traffic.
To do this, you need to decide which keywords you are going to target and then build content around them, being careful to observe SEO best practices as you go. A lot of people, however, still fail to do adequate research when it comes to the keywords they want to target. There are both free and paid tools online to help with this task, but the bottom line is that you should be carefully considering which words your competitors are currently ranking for and where there are opportunities to rank.
6. No Guest Checkout
Most people have likely shopped on an online store before, only to abandon their purchase because the site requires a sign-up before checking out. Forcing potential customers to give you data before allowing them to make a purchase is bad business. While it is always nice when someone is willing to go through a registration process before making a purchase, and perhaps joining an email list or providing other information that will make personalizing their shopping experience easier in the future, it should never be a prerequisite.
Obligating someone to give you additional marketing information on top of handing over their money is a surefire way to insult them. If a visitor just wants to make a purchase and leave, let them. Your goal is to sell your business's products and services at the end of the day.
7. Insufficient Focus on SEO
As previously mentioned, your SEO is the foundation of your digital marketing as an eCommerce business. Social media and PPC have their places as well, but SEO is the most affordable and tends to provide the best ROI in the long run.
The issue most people have with SEO is that it tends to be a slow burn. When you invest time in content, link building, and on-page optimization, you likely will not see tangible results for some time. This is even more true if you are in a highly competitive niche trying to rank for highly competitive keywords.
Nevertheless, failing to invest in SEO early on is a major mistake and can handicap your business in terms of growth and scalability. Many businesses do quite well off of pay-per-click advertising, word of mouth, and their social media presence, but they are missing out on all of that coveted organic traffic when they fail to implement good SEO.
8. Overlooking Site Security
Cybercrime has gone way up over the last several years, and especially after 2020. The pandemic year saw an unprecedented amount of digital transformation, on top of the shift to remote work, which meant ample new vulnerabilities and opportunities for cybercriminals to exploit. Ransomware, malware, and denial of service attacks can cripple and even bankrupt a small business, so mitigating these risks as early as possible is essential.
Most web hosts will provide a basic SSL certificate to your site, like Shift4Shop's shared SSL. But on top of this, you can also assure your customers that their personal information is safe with you by performing regular SQL checks, always backing up your website data, making sure any plugins and programs you use are updated and patched, and utilizing firewall and antivirus plugins. Make your security measures and cybersecurity best practices known to your customers and visitors as well so that they feel safe doing business with you.
9. Too Much Media
One immediately noticeable rookie mistake that a large number of eCommerce businesses make is they overload their pages with too much media. The more videos, high-resolution images, and sound you have on your website, the longer a page will take to load and the quicker a person will give up and navigate away. Anyone new to eCommerce will likely be surprised to learn that the amount of time it takes to lose a customer is a couple of seconds. The big boys in most industries compete on page load times down to the millisecond.
This is not to say that you shouldn't make use of different kinds of media. An all-text site is not going to impress either and people love watching videos and viewing high-quality images, especially if there is an interactive element to them. The trick is to use media sparingly. You can also ensure that any images you do use are compressed so that they take up less space and that you are never auto-playing videos when people visit your site. On top of being obnoxious, it will also increase page load time.
10. Failing to Use Category Pages
This is an organizational issue and it is a recurring one among eCommerce site owners. If you offer multiple different products on your site, having category pages is a must. People will be unlikely to want to do business with you if they have to scroll through dozens of different products haphazardly laid out on the same page.
The objective of having well-organized and clearly defined categories is to make it as easy as possible for people to find what they are looking for and make their way to the checkout. The goal is to create category pages that include several different products or services that would naturally be grouped together while giving people various different categories to select from.
11. Missing Social Proof
The vast majority of people trust an online review from a stranger as much as they would trust one from a friend. That right there is pretty much all eCommerce business owners should need to hear when it comes to the importance of social proof. People want to see that other people are already vouching for the quality, usefulness, etcetera of what you are offering before they decide to make a purchase.
You don't need a dedicated reviews page (although you can have one as well), but should instead spread your reviews throughout your site. This enables shoppers to see your social proof, no matter what page they're on.
Conclusion
Running an eCommerce business takes a lot of time and effort, but it also requires knowing what to avoid. Luckily, there is an almost limitless amount of knowledge out there for you to learn from and apply. Knowledge is most definitely power when it comes to commerce online, and if you take care to avoid the above mistakes and pitfalls, your fledgling eCommerce business stands a much better chance of breaking through and beating the competition.