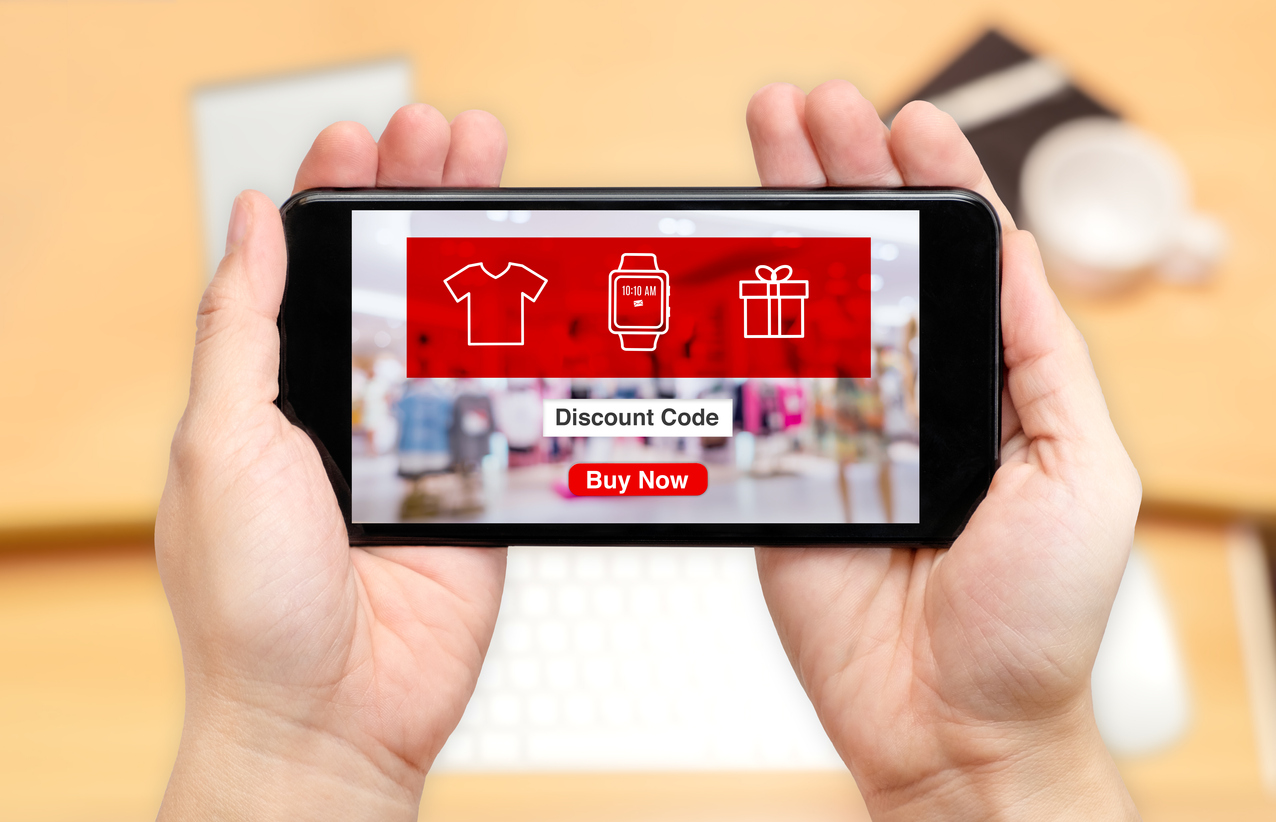 Coupons and other types of promotions are excellent for boosting your sales. Customers always love a great bargain. And during certain times of the year, like the holiday season, a big sale is pretty much expected.
Customers aren't the only ones who benefit from promotions. Not only can your business get that coveted sales increase, you can also earn more repeat customers who originally found your website because of the promotion. A great promotion will please shoppers and breathe more life into your site.
But what kinds of promotions can you run? Is there something beyond a simple coupon or a basic sale? What are the possibilities that can get your customers really excited?
In this article, we'll talk about different types of eCommerce discounts. We'll also show you how the Shift4Shop Promotion Manager works, so you can start getting creative with your promotions.
Why Do Customers Love Coupons and Discounts?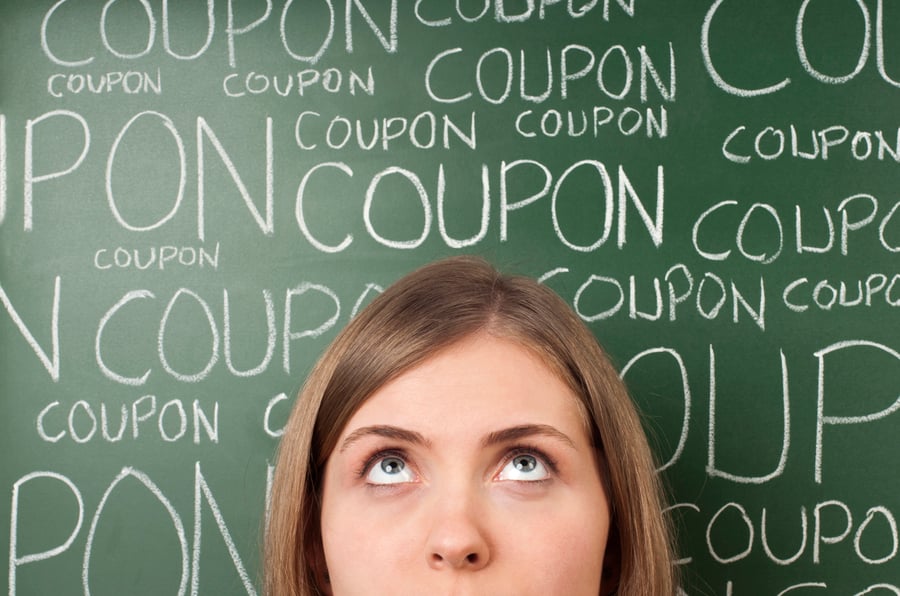 This is a bit of an obvious question, isn't it? Customers love coupons and discounts because they can get something they want for a lower price!
But it actually goes deeper than that.
Of course, there are different reasons a customer might want a lower price. They may have a tight budget. They might also just think the item's normal price is too high. (In fact, if a product sells much more during a promotion than at normal price, it's a sign that you might want to reconsider its pricing.)
Besides the monetary concerns, there are psychological and emotional sides to it too.
Part of the appeal of a big sale is the fun of participating in a limited-time event. Especially when the customer has the opportunity to buy something they've been waiting to get.
Rarity is also a factor. Even if the discount isn't all that steep, if it's extremely rare that the product goes on sale, that can be just as exciting as a bigger discount.
Sometimes it also relates to when and why the customer is getting the discount. On a practical level, customers especially love discounts during times when they need to do a lot of shopping, like the holidays. On an emotional level, it's exciting for customers to get discounts that make them feel rewarded or special. Like a coupon they've unlocked through making repeat purchases. Or, if you collect this type of information about them, sending them a coupon on their birthday.
So it isn't just about saving money. It's about the emotional appeal. Understanding this will help you create more interesting promotions.
Types of eCommerce Promotions
Businesses have always been innovative. Coming up with new types of promotions is part of that. So, today, we have many different kinds of promotions that customers love. They all have their strengths, and any could be perfect for your next idea for a big promotion.
Coupons vs. Automatic Discounts
The main categories of promotions are coupons and automatic discounts. If the discount requires a coupon, the customer will need to enter the code in their cart or at checkout. Some eCommerce platforms let you create clickable coupons, where the customer clicks a link in their email to have the code added to their order automatically. This is more convenient than typing it in, especially on mobile. (Shift4Shop is an example of software that has this feature.)
If it's an automatic discount, the customer doesn't need to do anything to get it. They only need to buy the product or products that are on sale. All shoppers are familiar with both coupons and automatic discounts.
Time-Limited or Permanent Discounts
Discounts can be time-limited, like a sale that lasts for a week. Or, they can be permanent, like an always-available coupon code. Permanent coupons are becoming more common in eCommerce. Usually, they're given to new customers for their first order only. Sometimes they're given to customers who have been referred by a specific site or by another customer.
Different Ways of Calculating Discounts
Discounts can be based on a percentage, or on a specific monetary amount (in dollars, or your own local currency). They can also apply to a single item, or a customer's entire cart. Or, they could even apply to each qualifying product in a cart, individually.
For example, a "$5 Off Coupon" could apply to:
The order total (customer saves $5).
A single item in the cart (customer saves $5).
Each qualifying item in the cart (customer buys 3 of the eligible items, and saves $15).
Percentage-off discounts can work the same ways.
BOGO and Related Promotions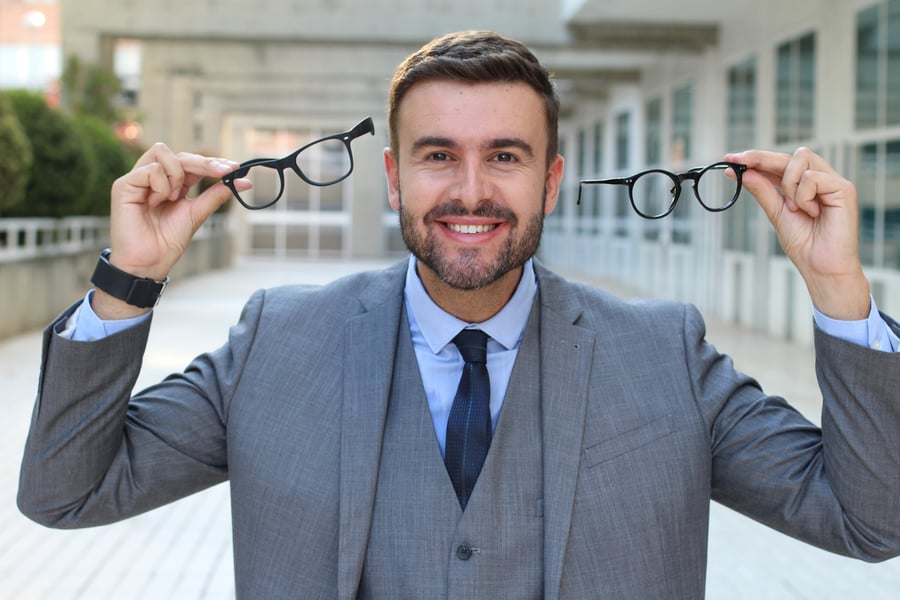 A promotion doesn't have to be based on a certain amount or percentage of savings. It can also offer customers other bonuses. For example, BOGO (Buy One, Get One) promotions are extremely popular, and best used when a customer might want more than one of a certain product. BOGOs can be flexible — sometimes the customer needs to buy more than one, or will get more than one for free. Or both! So, you could actually set up a "Buy Three, Get Two Free" promotion.
BOGOs don't even have to offer the same product for free. An apparel store could offer a free hat with the purchase of any shirt. Other industries can come up with similar deals that give the customer a free product.
BOGOs can also offer a discount on another product instead of making it free outright. For example, "Buy One, Get One at 50% Off."
Basically, the core of any BOGO promotion is that the customer needs to buy a specific product to get the discount, whatever it is.
Free Shipping Promotions
Everyone loves free shipping. However, not every business can afford to offer free shipping all the time. After all, someone has to pay for the shipping. If the customer doesn't pay for it, the cost falls to the business.
So, many businesses like to offer free shipping in the form of a promotion. This can be like other promotions, with the same options like a time limit, and whether or not it requires a coupon. Some online stores hold free shipping events, where all orders are shipped for free during the promotion.
However, stores that want to offer free shipping all the time, without costing their business too much, usually opt for a free shipping threshold. This is a type of promotion where the customer needs to reach a minimum dollar amount with their order to unlock the promotion. You have probably seen many eCommerce websites with a free shipping threshold. This is because free shipping thresholds earn more sales as customers will fill their carts to reach the threshold.
The idea of the free shipping threshold is that the business makes enough money from the order that they can afford to ship it out for free.
You can actually use this same system for other promotions that aren't related to shipping, like letting the customer unlock a discount on their order if it reaches a certain amount.
Stackable and Non-Stackable Promotions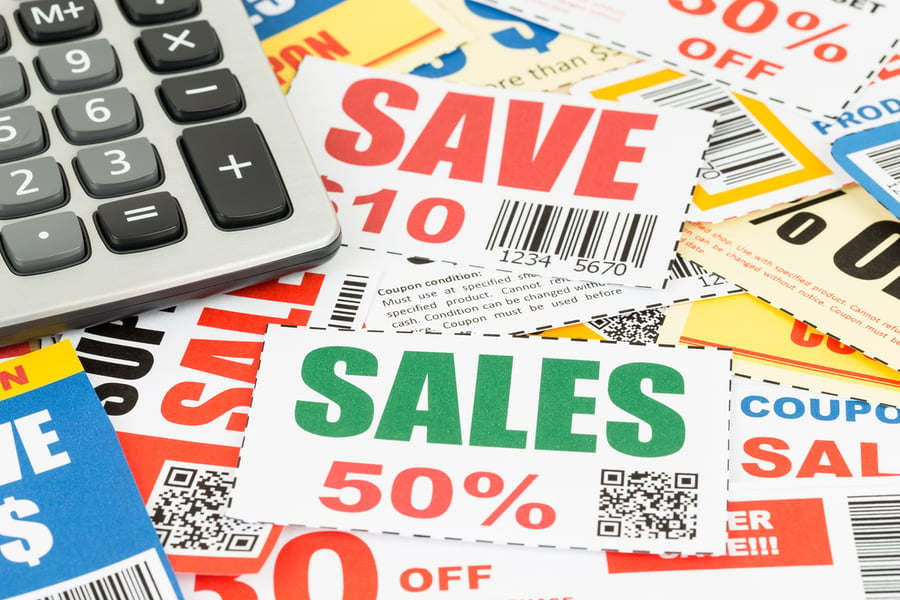 To "stack" a promotion means to use it together with another promotion. For example, a customer might want to stack their free shipping coupon with a 10% Off coupon.
Or, the customer might want to use a coupon on an item that's already on sale.
Many businesses don't allow this, but there are times when you might want to allow promotions to stack. In fact, if none of your promotions are stackable, customers can get upset.
For example, let's say your online store uses a free shipping threshold of $100. Any customer with this amount in their cart can get free shipping. You also have a coupon available that takes 30% off a specific item. A customer is making a big purchase that is well above the shipping threshold, so even if they used the coupon, they'd still be over $100 and qualify for free shipping. However, your store won't let them use both together. Maybe when they try to enter the coupon code, it gets rejected with a message that a promotion is already applied to this order. Or maybe adding the coupon code deletes the free shipping. Either way, the customer will feel cheated. This can even lead to cart abandonment!
So, the solution seems easy: make sure some kinds of promotions can always be stacked. However, in this case, the eCommerce software you're using can limit you. Shopify in particular is known for disallowing stackable promotions. This is one of many Shopify discount limitations.
You don't want to have to explain to customers that your online store's software simply won't let you give them the discount they feel they're entitled to. No customer is going to accept this as an answer, and you'll have to do some serious customer service to keep them around.
Just use eCommerce software that lets you create stackable promotions, like Shift4Shop.
The Basics for Creating a Promotion
We've listed the different types of eCommerce promotions, and the options as to how they can work. Keep this information in the back of your mind as you come up with promotions for your online store.
To create a promotion, you need to decide:
What type of promotion you want to offer.
How the customer can claim it.
Whether you want to let it stack with other promotions.
After you make those decisions, everything else goes down to the details.
Creating Promotions in Shift4Shop
Shift4Shop has an extremely detailed Promotion Manager you can use to set up almost every kind of discount you can think of.
It can actually be a bit intimidating, just because there are so many options. So, we're going to create a sample promotion and discuss the various options as we see them. Understanding the options and seeing the Promotion Manager in action will give you a good starting point for creating the specific promotions you want to make.
You can find the Promotion Manager under Marketing in the left-hand navigation of your Shift4Shop Online Store Manager. This screen will also show a list of previous promotions and coupons, with useful information and the ability to edit them.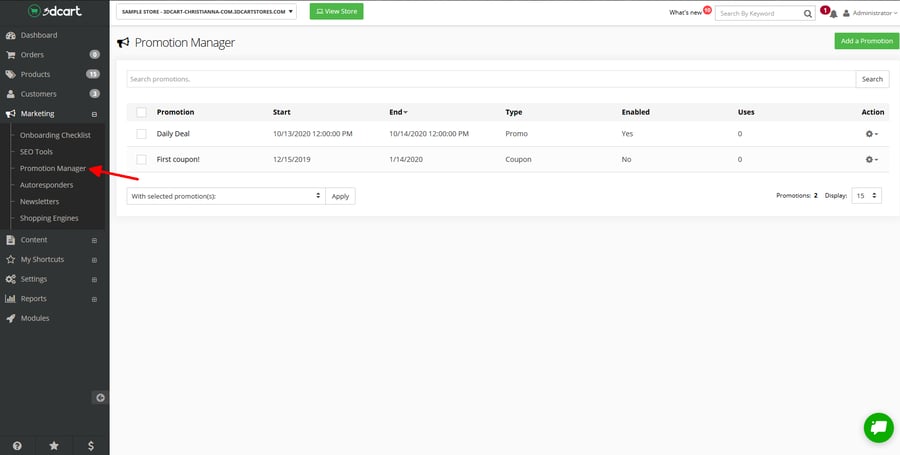 To create a promotion, click the Add a Promotion button in the top right corner of the screen. A window will appear where you can define the basics of the promotion. You can fine-tune everything in the next steps.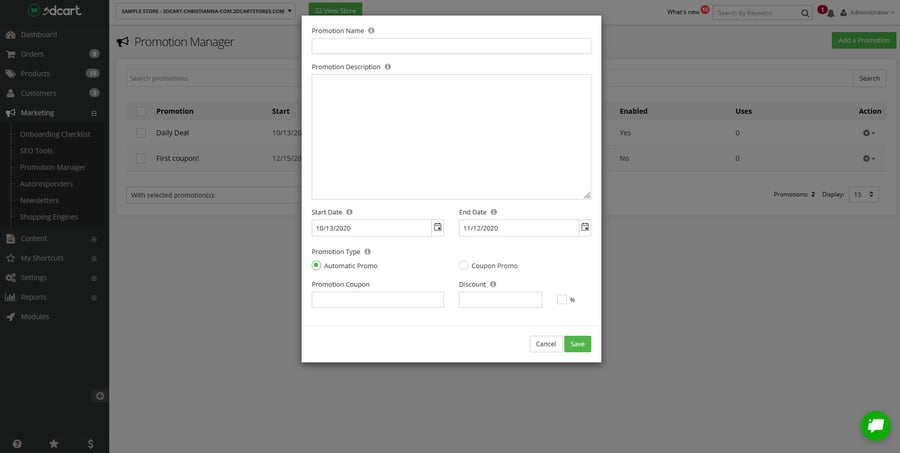 Each of the fields in the promotion creation window has an information icon. You can put the mouse over these for a quick reminder about what the field is for. On this screen, you can:
Name the promotion.
Write a description the customer will see at checkout.
Define start and end dates (type them in directly or select a day from the calendar button).
Choose whether the promotion is automatic or requires a coupon.
Enter the coupon code you want to be used for this promotion.
Enter the discount amount.
Choose whether the discount is a percentage.
For this demonstration, let's say you want to make a coupon for all brand-new customers to get 10% off their first order. Here's an example of how you could fill this out. We've named the promotion "New Customer," created the coupon code "WELCOME10" and defined a 10% discount.
The idea here is to create a permanent coupon for new customers, so we've set the end date to be well over a year away. We can always extend the date later if we decide to keep offering this promotion.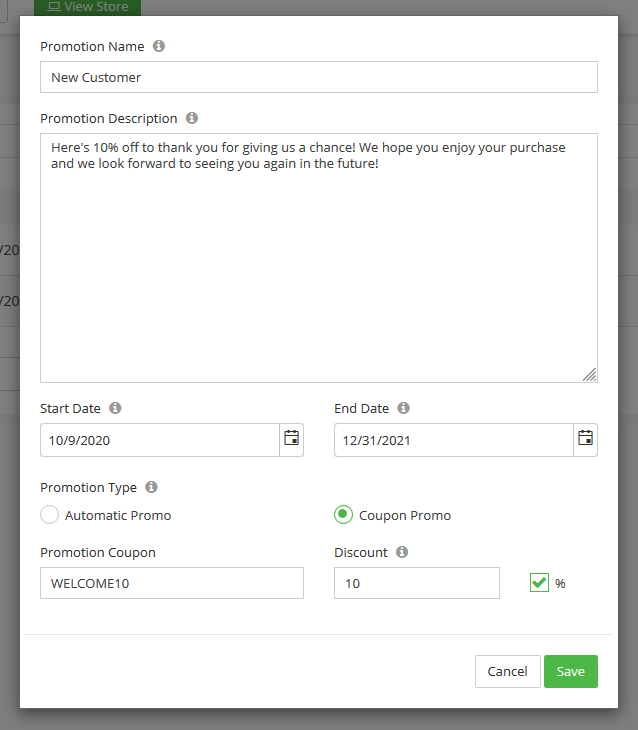 Next, click the Save button in the lower right corner of the window.
This brings us to the detailed settings page for the New Customer promotion we've just created. Here, we can change any of the settings we've made, and add new ones.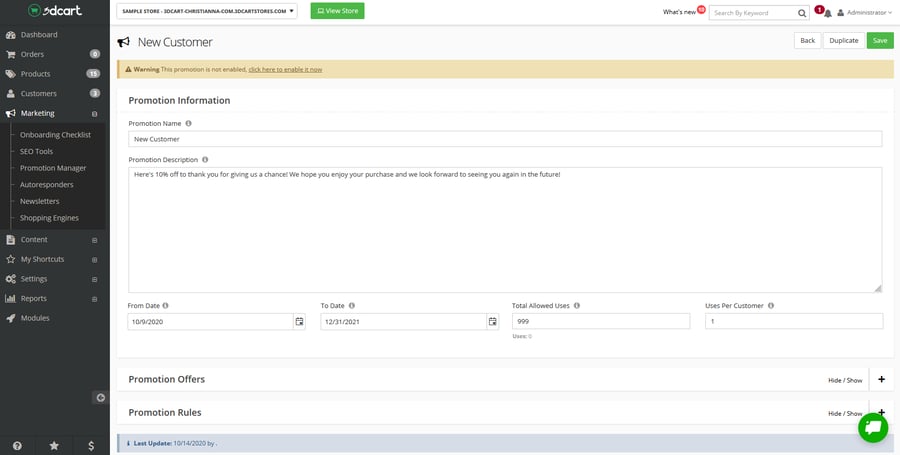 At the top, you'll see a warning that the promotion is not yet enabled. This is fine, just don't enable it until you're done setting all the options.
Below that is the Promotion Information section. You'll see some of the same fields from the initial creation window. And a couple of important new ones: Total Allowed Uses and Uses Per Customer.
We want unlimited customers to be able to use this coupon. For now, we'll enter 99999 as the number of allowed uses. If we start to exceed this number eventually, we can just duplicate the promotion when it's needed.
This coupon is meant to be available once per customer, though, so leave Uses Per Customer at the default 1.
Below Promotion Information are 2 collapsed sections: Promotion Offers and Promotion Rules. Click to expand them.
Promotion Offers includes settings that refine what the promotion gives to the customer. You'll recognize the Discount offered and Is percentage options from the initial setup window. But there are a lot of new options here that we'll cover now.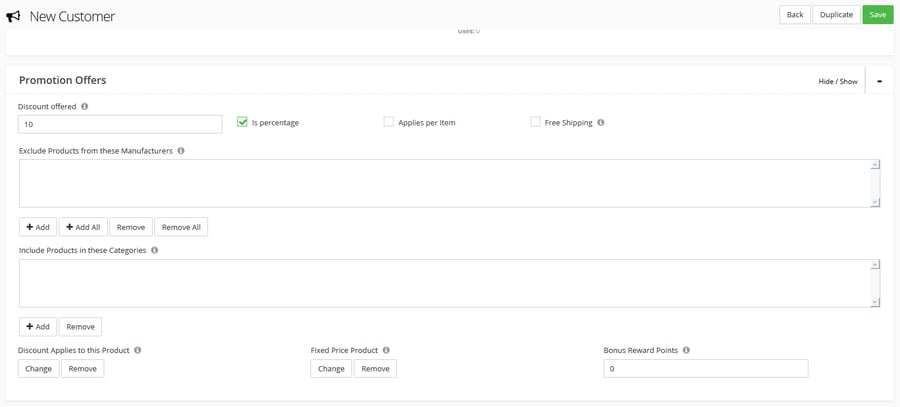 This is where you start to see how much you can really do with the Shift4Shop Promotion Manager. From left to right, top to bottom, let's go over all these options:
Discount offered and Is percentage have been covered.
Applies per item makes the discount apply to each qualifying item individually. Leaving this unchecked makes the discount apply to the whole order total instead.
Free Shipping adds free shipping to the promotion. This is how you make a free shipping coupon or create an automatic free shipping promotion. (In the next section, Promotion Rules, you can enter a minimum order amount to access the promotion, which is how you would create automatic free shipping for orders reaching a certain threshold.)
Exclude Products from these Manufacturers lets you prevent the promotion from being used on items from certain manufacturers. This is useful for preventing conflicts with a manufacturer's MAP or MSRP (basically, the pricing they require their retailers to use).
Include Products in these Categories lets you choose which categories the promotion applies to. To include all categories in your store, just leave it blank.
Discount Applies to this Product lets you choose a specific product to add the discount to. This is good for setting only select products to be on sale, and can also work with Promotion Rules to offer a discount on a different item as long as a specific product is in the cart.
Fixed Price Product lets you add a product at a fixed price to the order when the promotion applies. The "fixed price" can be free. Together with Promotion Rules this is how you create a BOGO deal. You can also use it for things like "buy any shirt and get this specific hat for free!"
Bonus Reward Points lets you create a promotion that gives extra Reward Points with the purchase. This will be added to the normal Reward Points earned from the order. You'll need the Reward Points Loyalty Program module active on your store.
We actually don't have to change any of these options for this demonstration, so now we're going to scroll down a bit more and look at the Promotion Rules.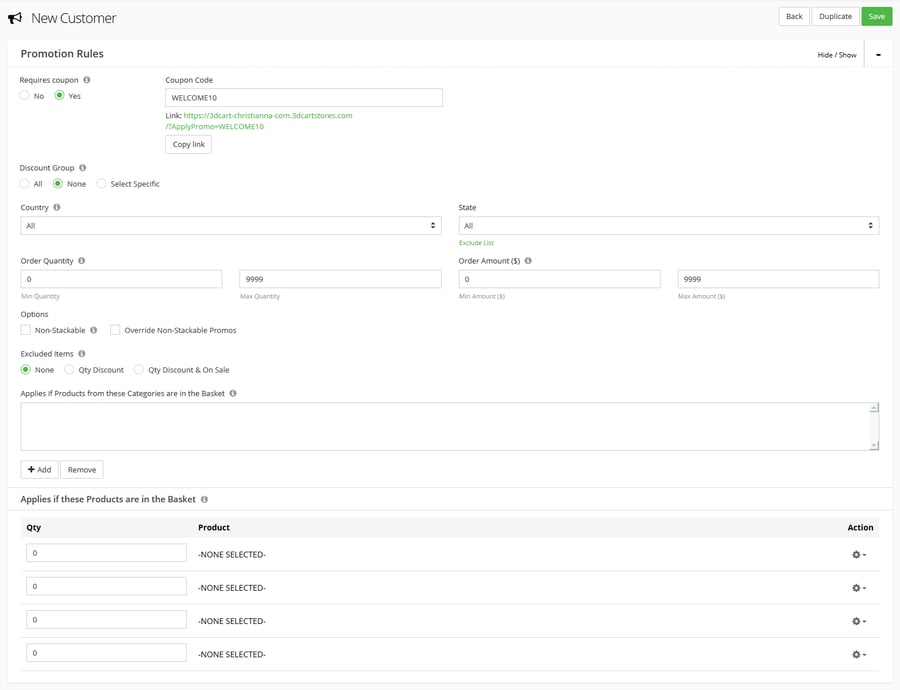 Promotion Rules are the settings that determine when the promotion applies. At the top, you'll see the familiar options from earlier, Requires coupon and Coupon Code. We set these up at the beginning. Now let's go over all the options here:
Requires coupon and Coupon Code have been covered.
Link below the Coupon Code is the link a customer can click to have the promotion applied to their cart. This means you can send the link to customers directly so they can click it to add the coupon. This is handy if you want to email a coupon to customers and make it so they don't have to type in the code.
Discount Group allows you to make the promotion only available to specific Customer Groups.
Country and State let you limit the promotion to certain countries and states or provinces. You can use the Exclude List to exclude specific states or provinces from the promotion.
Order Quantity lets you specify a minimum and/or maximum quantity of the item in the cart to make the promotion available.
Order Amount lets you specify a minimum and/or maximum monetary amount the order needs to reach to qualify for the promotion. (For example, this is where you'd set your free shipping threshold.)
Non-Stackable is the setting that determines whether this promotion can be used at the same time as other promotions. Checking the box means that this promotion can only be used alone. Leaving it unchecked means customers can use it even if they're already using another stackable promotion.
Override Non-Stackable Promos is a special setting that causes this promotion to always be allowed to stack with other promotions, even if those other promotions are set to be non-stackable. Checking this box ensures that this promotion can always be used (within its other settings, like time period and usage limits, etc.) regardless of other promotions applying to the order. In the case of our sample coupon for new customers, we want them to always be able to use it even if another promotion is happening (like a storewide sale) so we're going to check this box.
Excluded Items lets you quickly exclude certain types of products from the promotion. Qty Discount will exclude products that use bulk pricing. Qty Discount & On Sale will exclude those and also any product that is already on sale (i.e. affected by an automatic promotion discount). None means neither of this type of product is excluded.
Applies if Products from these Categories are in the Basket lets you add categories and subcategories of products that need to be in the order for it to qualify for the promotion.
Applies if these Products are in the Basket is the same except for individual products. If you only wanted the promotion to apply to a single item (or a select few, without basing it on their category), you would define that here.
Once you're finished setting up your promotion, click the Save button in the upper right corner. Then, to enable the promotion, click the link in the warning message at the top of the screen.
Click the Back button and you'll be brought back to the main Promotion Manager screen. Your new promotion is added to the list. You can click the Action wheel at the right side to pop out a small menu that lets you edit, enable, disable, or delete the promotion. The dropdown menu at the bottom lets you mass-enable, disable, or delete any promotions you've selected in the checkboxes on the left.

Creating Other Types of Promotions
The coupon we created in this demonstration is just an example. There are tons of other types of promotions you can create. And remember, this is all using Shift4Shop's built-in Promotion Manager, no additional apps. (There are also separate tools for more advanced promotions, which we'll cover in a moment.)
Naturally, we can't explain every single type of promotion here. It would simply take too long. Especially since you've seen how many options are available. So, if you want to start making your own promotions in Shift4Shop, remember these basics:
The Promotion Offers define what the customer gets from the promotion. Whether it's a percentage off, a free product, a sitewide sale on everything, or anything else.
The Promotion Rules define how the customer gets the promotion. Whether they need to have a certain item in their cart, simply enter a coupon code, or both — or anything else.
You need to create Promotion Offers and Promotion Rules that work together. Once you get the hang of this, though, you can create almost any kind of promotion you can think of.
This article is an introduction, but we recommend you also refer to our Promotion Manager Tutorial for a more detailed breakdown of every setting in the Promotion Manager. It also has tips and tricks, some more example promotions, and notes that clarify the difference between options that seem similar.
Advanced Promotional Tools in Shift4Shop
If you want even more flexibility, Shift4Shop has some more advanced or specialized promotional tools available. These give you some extra capabilities for setting up promotions that do things outside the scope of the Promotion Manager.
Daily Deals and Group Deals are a pair of modules built to increase urgency and create promotions that could go viral. The Daily Deals module lets you create a new discount every day with a widget on your site, showing a countdown timer. Customers can visit your site each day to see what the Daily Deal is and how much time they have left to get it. The Group Deal module is similar, except a certain number of customers need to buy the item to unlock the discount, like Groupon. Group Deals are likely to be shared among friends, so they can help draw attention to your store.
The Promotion Scheduler goes beyond the usual process of setting up the start date and end date for promotions. It lets you define a specific time for your promotions to start and end. So, you could use it if you wanted to run a "flash sale" that lasted for only a few hours, without having to manually disable the promotion when time is up.
There are other advanced marketing tools in Shift4Shop, but these are the ones that are most directly related to promotions.
Ready to Create Some Promotions?
If you're looking for a way to earn more customers, please existing ones, and overall make your online store a bit more exciting, promotions are the way to do it. Let's sum up what we've learned:
Promotions have become a central part of business marketing, both online and offline.
Customers love coupons and other promotions because of the money they can save. But also because of emotional and psychological reasons.
There are many types of eCommerce promotions, and you can get quite creative with them.
On a basic level, you need to consider the type of promotion you want to offer, how the customer can get it, and whether or not it's stackable.
Your eCommerce software needs to support the type of promotion you want to create.
Shift4Shop has a full-featured Promotion Manager that lets you build just about any type of promotion you can imagine.
More specialized promotion tools are also included to expand beyond what the Promotion Manager can do.
No matter your niche or industry, Shift4Shop wants to see you succeed. Our Promotion Manager is part of that goal, as we seek to empower you to run your business the way you imagine.