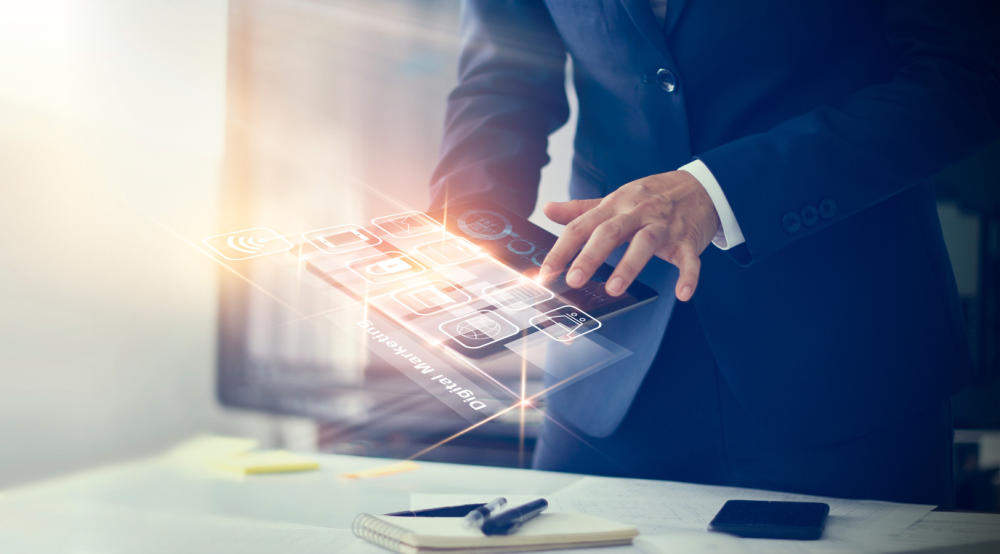 Both beginners and experienced business personnel have a common goal - they all want to see their businesses grow.
Running an online store can be a tough task for almost anyone. The market keeps revolving and the strategies that matter today may not be of value tomorrow. Therefore, you will need to be up-to-date with new technological innovations and trends that matter. However, with the right marketing essentials, you can positively build your ecommerce marketing strategy and enhance your sales.
For you to better your sales and improve your online store, there are basic marketing techniques that you must uphold. Here are some 10 actionable tactics to drive more sales that you might consider implementing.
Improve email campaigns
Emails are very effective when it comes to campaigning for your online store. They directly connect with your customers allowing them to be regularly updated on your progress. Most people tend to think that since they have a bunch of email addresses that it's enough. But that is not all; you have to improve your selling tactics through the email.
You can start by sending valuable and regular emails connected to your channel. The more emails you send, the more effective becomes your eCommerce marketing channel. However, sending random emails may at times put off your customers or even make them unsubscribe from your newsletter. Therefore, you must have a strategy on how you send the emails and how often. If you are not sure when is the right time to send a couple of emails, here is a perfect time that will ensure you and your subscribers are happy:
Solicit feedback. There are those customers that will come to your site and leave without making a purchase. You can follow up on such customers through emails to learn about their experience and which areas you should improve.


Thank the valuable customers. All customers are important to you and your business. However, there are those that have seen you grow to where you are. Such customers require your appreciation occasionally. You may consider writing them occasional emails expressing your sincere appreciation for their business.


Welcome note. Send a short email welcoming new customers to the family. Regardless of how little the purchase is, showing that customer that you value them triggers them to come back and buy more.


Advertise new products. Every time you have something new, you can call your customers to check it out. Create newsletter alerts briefing your subscribers about your discount offers, gifts or promo codes. Additionally, you can also use the email to educate those who place orders on how to get the most from their product of choice.
Additionally, you can send emails that help you take advantage of different seasons. Such emails can also be sent during the actual time of the occasion to remind the procrastinators of the importance of the season.
Design properly
Subscribers want to get what they are looking for once they get to your website. Therefore, you will have to ensure you have a simple-to-navigate website where everything is easy to find. Just like a physical store, if you are looking for an easy way to increase ecommerce sales, you must ensure your site appears neat and well designed.
To start putting things in order, you can start by your website design efforts by using appropriate fonts for your writing, using convenient color shades, allocate enough space between items and lastly ensure every product is visible for all customers.
Optimize the site's layout
Having set up the ecommerce website is not a guarantee that the site is ready to make you the high sales you are looking forward to having. You must ensure to check on critical elements to ensure it is convenient and suitable for the business ahead.
Test your language for conversion elements and display on products pages and landing pages. Also, it is ideal to take a look at the icons placement and other strategic elements to ensure the site is easy to navigate. Additionally, it is essential to introduce the help of other tools as Mouseflow to assist in monitoring different customer's behavior while they visit your site.
This way, it will be easy for you to increase sales and know where to improve to ensure your site remains influential among other competitors. You can take your time and do the test for at least one week this way you will be sure of how everything is working, and it will be easy for you and the subscribers.
Be part of local events
Working at an online store is not an indication that you should remain alone. If you are looking forward to increasing your sales, then you better be ready to mingle. You may pick a location where most of your customers are and sponsor an event there. By social and public participation, you are likely to advertise your company even better for those who don't know about your organization.
Additionally, sponsoring public events in places where you have the most customer presentation, gives them a sense of belonging. When they feel you appreciate their presence in your company, they will not hesitate to share your info with others around the community. Therefore, your sponsorship will reward you even more. Another benefit of becoming a sponsor on such events is that your brands get to reach the people who would not have known about you. It exposes you significantly, and your brand remains the talk of the community.
Remember mobile devices
Mobile phones have been the most convenient way for most people to get online. As you build your ecommerce presence, you have to put such customers into consideration. The more people get online with their phones, the higher your chances of making an increase in your sale. Therefore, you must ensure the site accommodates as many mobile users as possible. With the current global changes, the number of people shopping from their phones is increasing every day. For your ecommerce store to gain popularity and translate to better sales, you must ensure your products are easy to click and buy using phones.
If your site is friendly to mobile users, it will eventually increase sales with minimum efforts on your side. Customers using phones want to feel appreciated, and they can make a purchase regardless of what device they are using. Additionally, it makes it easy for your subscribers to purchase wherever they are.
Retargeting
It is easy to lose hope on clients who only visit your store and leave without placing any orders. However, as a business person, you have to drive them back to buy. One thing for sure is that a customer who visits your store gets interested in a particular item. Therefore, although they did not buy the first time, it does not mean they no longer need the product.
By retargeting, you can create ads that will keep displaying every time they are browsing. Your ads will automatically push them to visit your site for a second time, which is likely to bear fruit. For the ad to bring you more returns, you have to ensure it is specific and convenient for the customer. If the customer was looking at a particular product, it would be easy to generate ads with the same item. However, you can also include other similar products from different brands with better deals.
Content and its format
One of the essential marketing tactics is the content you provide. What is it that makes you different from other ecommerce business? Customers want to get that one thing that guarantees you are the best in the industry. The type of content you provide for your readers will either sell your products to potential clients or put you out of business.
You must, therefore, ensure to keep changing your content format and writing style and other objectives for your readers. Your content must engage with your audience, convince them, and finally convert them to buyers. Additionally, you can personalize your writing by sharing specific details on particular products, show videos of your employees and other simple information that will connect to customers directly.
Discounts and gifts
Once in a while, customers want to feel you appreciate and value their presence in your business. Therefore, they are always looking forward to seeing what is it you are willing to give back to them. Sending them coupons through emails is another easy way to win your customers for another purchase. However, it would work much better when the customer receives a tangible gift through a box.
By offering your clients discounts, you automatically secure them and are sure they will come back. People want to feel they are getting the best deal in every purchase. When you take a certain percentage off for them, they will be satisfied, and you will make your sale.
You can also create personalized promotions on various products or even for the entire site. For instance, you can start a customer service week promotion and reward your audience with coupons and points with every purchase. Additionally, you can take advantage of holidays and other special events as Mother's Day, Father's Day, etc. during this days, your audience is likely to make a purchase than any other typical day.
Utilize social media
Social media has the highest number of users. Advertising your ecommerce business several channels on the social platform will automatically translate to better sales. As people connect through their social channels, giving them signals as to why they should visit your website can be rewarding.
Most people often get to these channels without any specified agenda. Therefore, when your link pops up as they are browsing on their page, it may likely trigger them to click to your site. However, you must ensure that your link is attractive and it has a convenient image with products that customers would wish to buy. Additionally, as you create your links, it is important to ensure you are using the right keywords to make it easy for your subscribers.
Anticipate future sales
If you have intentions to grow your ecommerce business and drive more sales in the future, planning is critical. Start by evaluating the products you sell and how important they are to your subscribers. At times, it is not easy to tell what your customers want and what they don't want especially if you have several products on the store.
You can introduce some marketing tactics that will give you a clear direction on what to stock more and make incredible profits. A simple and creative way of doing this is by trying to pre-sell your products. Tell some of your audience that a particular product is out of stock and watch their reaction and response. You can do this on a number of products and see which one people will demand restocking over the other. With this kind of information, it will be easy for you to tell the type of products to stock in your store for future sales. Additionally, doing a simple random test with customers on the products they would wish you to stock might also help. Or else, you can ask for recommendations on which items to stock. Although you have full control over the product choice and how you make your sales, it's your clients who dictate how you make sales. For you to get the profit you are longing for, you must ensure the business runs within their expectations.
Once you have utilized all the above essential marketing tools, you are now ready to drive your sales to the next level. However, you must ensure that you use the right keywords to rank your site in a better position with search engines. This will guarantee that your site gets high traffic every time, which translates to mega sales.
---