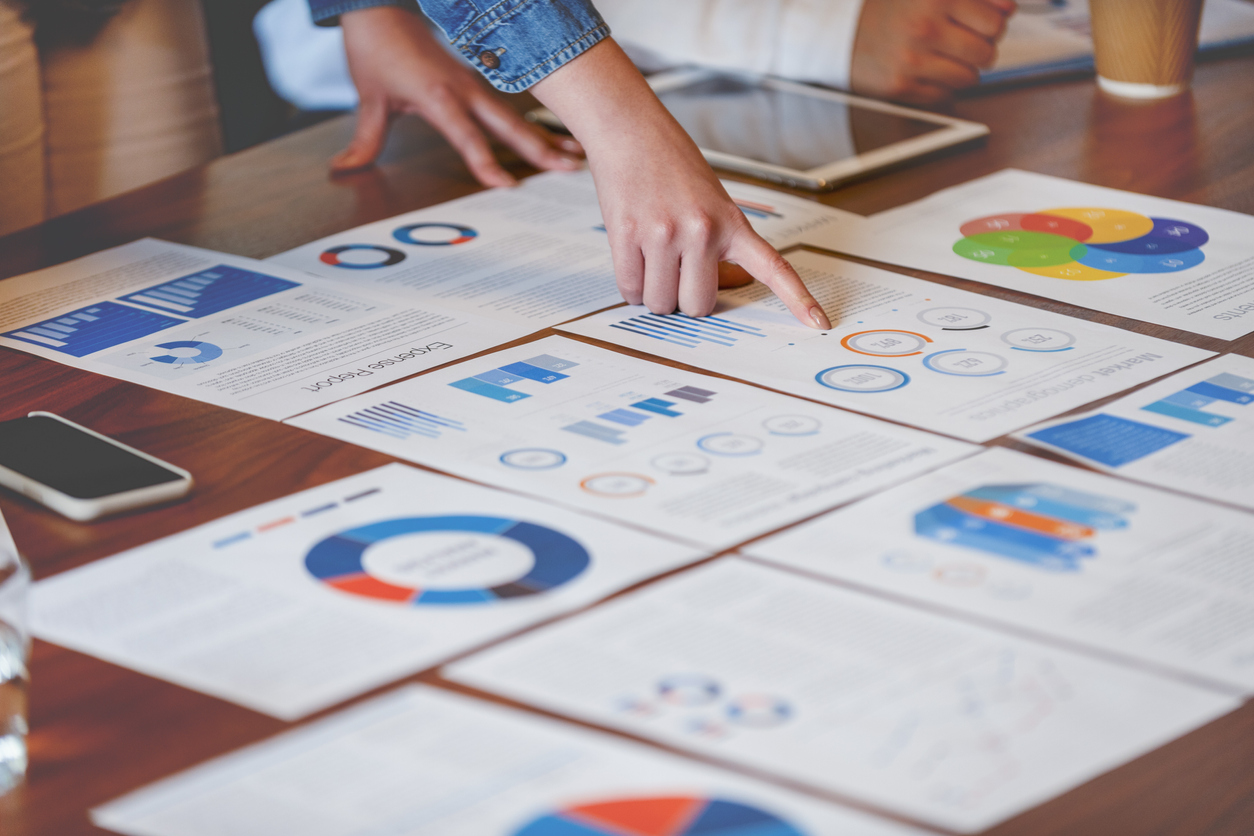 Selling online is no new trend. Overall, the eCommerce industry has seen commendable growth rates in the years before the pandemic. However, after 2019, it's become impossible to ignore eCommerce's significant growth.
According to a report shared by Statista, there will be around 2.14 billion digital buyers across the globe. This figure makes up 27.6 percent of the global population which is 7.74 billion. Isn't that staggering?
Even though 2020 has been pretty challenging for businesses, an eMarketer report estimates 27.6% growth for the eCommerce industry. The same report unveils 14.3% growth in the year 2021.
This will make the global eCommerce market reach a whopping 5 trillion dollars by the end of this year. Perhaps, this is what is tempting global entrepreneurs to build an eCommerce website and join this growing market.
However, despite all these alluring numbers, not many eCommerce companies can make it big. The reason? Not keeping a close eye on key metrics and KPI.
Metrics, KPI, and the Role They Play
Before we go any further and explore the meaning and role these metrics and KPIs play, it's important to know;
All KPIs are metrics, but all metrics are not KPI.
What are KPIs?
They are known as Key Performance indicators. There is a set of common KPIs that require continuous monitoring and are very valuable for the business. Every business has its unique set of KPIs based on engagement, product, and service.
What are Metrics?
Metrics, on the other side, are a quantifiable form of ROI, customer satisfaction, reviews, quality, and goodwill.
While both are closely connected, they are often used interchangeably/together. Talking about eCommerce in particular, we can bifurcate key metrics and KPIs under four headings. These are the four types of metrics measured in an eCommerce business:
Marketing: This is your starting point, where you begin to build your presence amidst your target audience. This is where you create campaigns to convey your product, USPs, and other key factors to lure them and bring to your website.
User Experience: If your marketing campaign aligns well with your plans, and users start visiting your online store, it's time to serve the experience. Experts say, "in eCommerce, you don't sell products, you sell experiences."
Sales: Once a memorable user experience is established, there are huge chances that you'll convert your potential customers into buyers. That's when you can convert and make a sale. But this isn't the last stage.
Customer Satisfaction: This is one of the most crucial parts of the entire customer journey and the factor that determines the success or failure of an eCommerce brand. It's time to retain your customers by closely keeping an eye on their behavior.
Key Metrics and KPI Based on the Entire Journey
Keeping the aforementioned categories in mind, we have segregated different KPIs and metrics into them. Let's now have a look at each.
Marketing Metrics & KPIs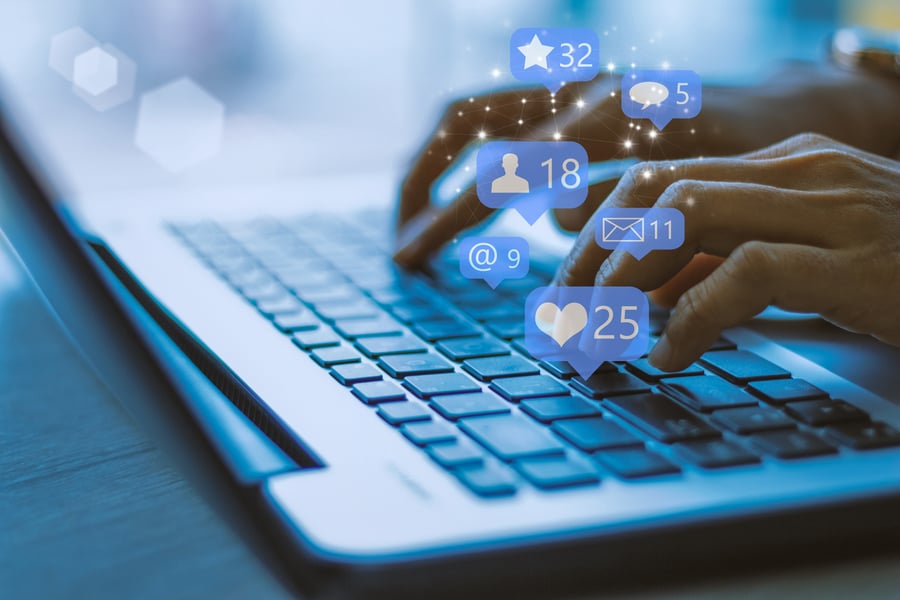 Target Audience
Are you able to reach your target audience? If yes, what channels are they visiting you from? It's important to keep a close eye on these factors since it'll help you define your marketing strategy.
Knowing this can help you capitalize on your best marketing channels by increasing the investment on better traffic sources while decreasing on less active channels.
Website Traffic
While it's important to know who's visiting, you must also have a close eye on the number of people visiting. This includes organic traffic, direct traffic, referrals, paid traffic, etc.
You can study your site traffic as a whole by analyzing metrics like views per visit, on-site time, bounce rate, etc. By keeping a close eye on spikes and drops, you can ascertain meaningful information like conversions, ROI, abandonment, etc.
Engagement
It's important to be omnipresent for the growth of your online commerce. However, it's even more important to ensure that your content is meaningful, relative, and engaging. Most of us try being present on some of the top digital marketing channels, but we fail to track engagement.
See if your target audience is responding, keeping their responses handy, and learn how you can improve. Social media channels are a boon if you know how to keep your audience engaged.
It's worth keeping an eye out for how your customers engage and which social media channels they prefer. You can even use tools like a Facebook or Instagram engagement rate calculator to keep track of just how much engagement you're getting and from where.
Blog Views and Shares
This is another aspect where content plays a crucial role. Besides SEO, you can flawlessly drive sales through content. Keep a close eye on your views and shares.
This can help you build a consistent and loyal readership to create a long-term bond with your prospective buyers. Valuable content can give you engagement, conversions, and the much-needed boost in ROI.
Online Journey
The online buyer's journey can help you find any engaging sections and loopholes based on user behavior. Keep a close eye particularly on the sections where a user leaves your website or ends their journey with your business. This will help you to improve your online presence and shopping experience.
User Experience Metrics & KPIs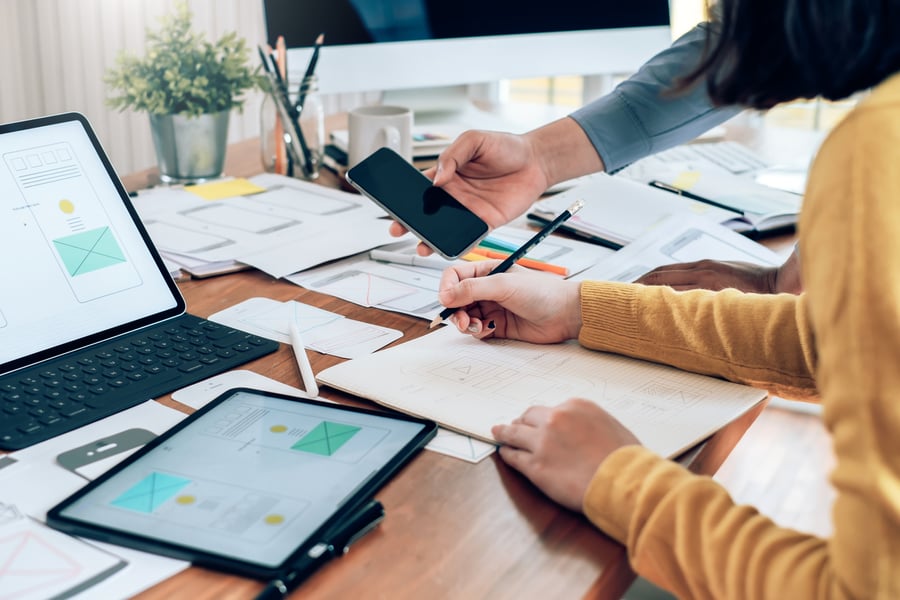 Site Speed
One of the most common reasons online commerce is gaining popularity is the comfort and speed of online shopping. Experts say that site load time should be less than 3 seconds. If it's more, there are higher chances that your visitors will leave your site and not visit again.
Remember, your site speed should be uniform and fast across all site pages, and not just certain sections like the home page and landing pages. The speed of your eCommerce platform's checkout process also affects your shoppers' experience. It has been noticed that a large number of people leave a site during a lengthy and time-consuming checkout process.
Device
Keep track of the devices that your audience is using to visit your site. Is it a smartphone, laptop, tablet, or desktop? This will help you understand the UI and UX you need to craft for better engagement.
Segment your analytics based on device type and check the devices that are used often to visit your store. Maintain consistency and test performance on various devices. Focusing on one doesn't mean that you should sideline the others.
Bounce Rate
To grow your eCommerce business, you must keep your bounce rate low. Bounce rate can be defined as the percentage of customers that left your site abruptly. It can be due to poor marketing, page load time, navigation delay, appearance, etc. The lower the bounce rate, the better is the UX.
So, it is always recommended that you keep track of these analytics and keep your bounce rate as low as possible.
On-site Journey
Unlike the preceding point, this isn't related to your marketing campaigns. The on-site journey is about how your site performs and visibly appears in front of the audience.
You must track time spent on each page, information shared by them on social media, newsletter signups, etc. Smart analysis of these details will help you learn about the key pain areas in your store. Once learned, you can take the necessary actions to deliver better output.
Abandonment
Cart abandonment refers to the shoppers who added products to their cart but left without buying. You need to learn about this rate alongside other factors like products added, value, their journey on-site, and time spent.
This will help you learn how many customers were truly interested in the product but didn't buy. With the required analytics in hand, you can create a more informed strategy to reduce your cart abandonment rate.
Sales Metrics & KPIs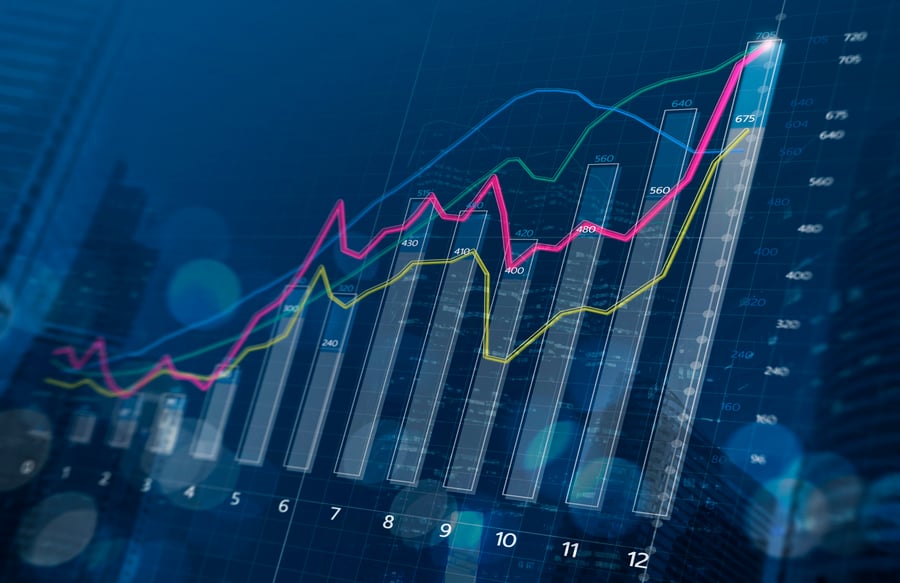 Conversion
Conversions are the pillar on which the growth of any eCommerce store relies. Conversion rate refers to the number of people that visited your website and made a purchase.
Acknowledging the fact that it indicates actual sales figures, you can use this KPI with other factors like page views, traffic sources, average order value, etc., to make better decisions related to user behavior, site performance, and experience.
Average Order Value
Let's say you get 10 orders a day generating sales of $1000 – the average order value (AOV) then comes to $100. With it, you also need to calculate the average abandoned order value (AAOV), which implies the amount that's left in the cart and didn't convert to sales.
Tracking both of these metrics and considering platforms, device type, and traffic sources will help you make informed marketing campaigns that can help generate better ROI.
Cost Per Acquisition
This refers to the amount you spent on acquiring a new customer. The final number is calculated after considering all your campaigns like social media marketing, email marketing, discounts, and other offerings that help in making sales.
The cost per acquisition (CPA) should be further evaluated alongside other metrics like AOV, customer lifetime value, traffic volume, etc.
Lifetime Value
This refers to the amount of business a customer gave you during their lifetime buyer journey. This tells you how valuable your customers are, eventually allowing you to make a distinction between a customer that spends $100 on your website and one spending $200.
This metric, along with other metrics like conversion rate, acquisition rate, AOV, etc., will help you learn more about the effectiveness of your marketing strategies and the actual performance of your online store.
ROAS
This refers to the Return on Advertisement Spent, which is the amount you spend on advertisements and customers acquired through them. These numbers will help you ascertain not just the performance of your advertisements, but also the revenue generation through them.
The ultimate aim should be to increase ROI against every dollar spent on advertisements.
Customer Satisfaction Metrics & KPIs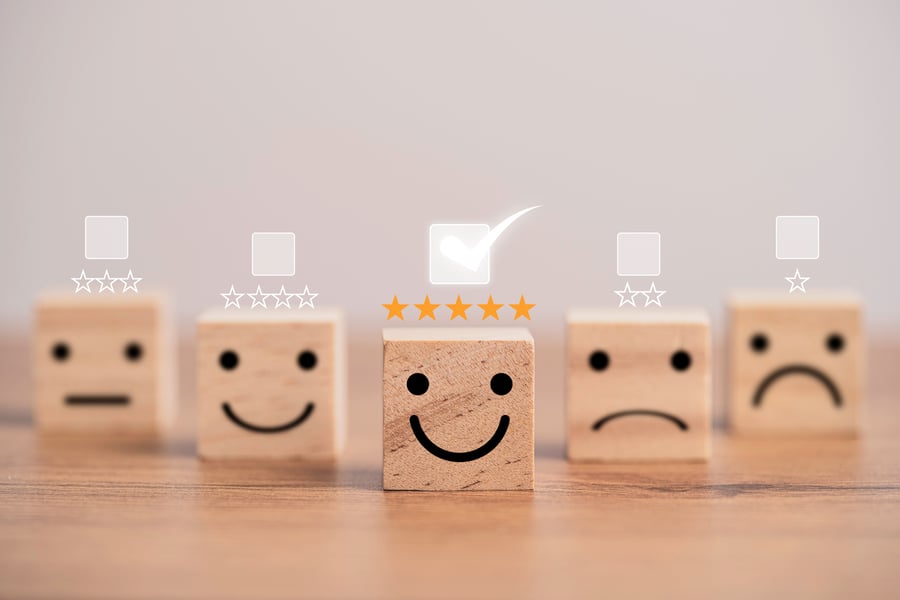 Survey Results and Feedback
Running surveys to gain customer feedback can be an impeccable strategy for customer retention. Consider running surveys after making a sale, doing major changes to the site, and introducing a new feature.
This will give you an insight into how users are responding to these changes and your products, which will eventually help you make the required improvements.
Reviews
You must always keep an eye on product reviews and other reviews present on various online channels. Most online buyers prefer reading reviews before making a purchase. This is because they'll trust a fellow buyer more than any commitment a brand makes in the product description.
Customer reviews will give you an unfiltered glance at how users see your online store and what they think about your products. Having said this, you must not just keep an eye, but you should also interact and give solutions when required. Responding to customer's concerns helps build trust.
Customer Support (Chats and Calls)
The reason that customer support holds importance as a metric is that it shows how much you value your customers. Collect data from all of your customer interaction points and learn how they communicate with you.
This will also help you evaluate common concerns that come from both your current and potential customers. While most companies think of this as a grievance resolving unit, the data collected from customer support can help your business to make better decisions.
Many businesses create a knowledge base to help customers based on the data collected from previous customers via live chat tools. It helps them prepare answers to common questions and quickly provide support to new customers.
Average Resolution Time
This is another crucial segment of customer satisfaction and client retention strategy. Besides knowing what your customers feel, you must also utilize reviews and other points of contact to ascertain the average time of resolution for user concerns.
If the average time it takes to solve a concern is low, then there's a higher chance that first-time buyers will return to your business. The longer you take to solve their problems, there's a higher chance of losing them and inviting negative feedback.
Retention
Most brands spend a fortune to attract potential buyers and convert them into customers. If at a certain point, your marketing expenses to gain buyers should decrease while sales are at an all-time high, then you have successfully retained your customers.
Retention directly influences your customers' lifetime value, online reviews, and feedback.
Conclusion
Online commerce is undoubtedly a great idea if you are clear about your products, geographical location, target audience, and other key factors. All you need is to keep a close eye on user behavior and satisfaction. Remember, people buy experiences along with your product. In the end, it'll be the only factor that'll help you surpass your competitors.
These were some of the most important metrics and KPIs that can help you measure the success of your online store. It is recommended that you always keep a close eye on them at different stages of your commerce journey.