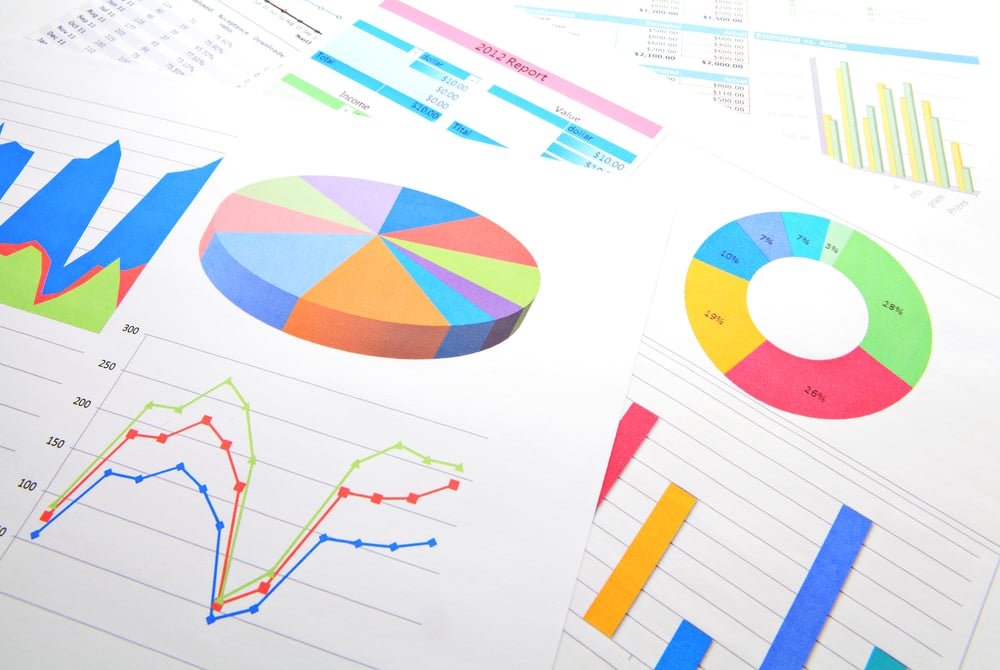 Did you know that 72% of brands believe they have a successful digital marketing strategy? If you don't have a successful strategy or are forming your first marketing campaign, you may wonder how to create a winning marketing strategy.
What's the secret to a successful marketing campaign? Is it investing in the best marketing technology, keeping up with the best trends, and hiring/outsourcing the best talent? Many businesses are realizing their marketing is most successful when they invest in the right channels.
What digital marketing channels are worth the extra attention? Here are the best places to spend your marketing dollars — with statistics to prove it!
What Is a Marketing Channel?
Digital marketing and digital advertising channels are systems where brands can create and transmit marketing materials to accelerate sales, website traffic, and accomplish other goals that can benefit their brand.
When identifying which digital marketing channels to use, marketers and advertisers have one main focus: discover which channel results in the best ROI and effectively communicates to customers.
Why Is Understanding Different Marketing Channels Important?
The answer to this question is simple: we are relying more on technology. Consumers use the internet to find products and services, therefore this is where brands can target potential buyers.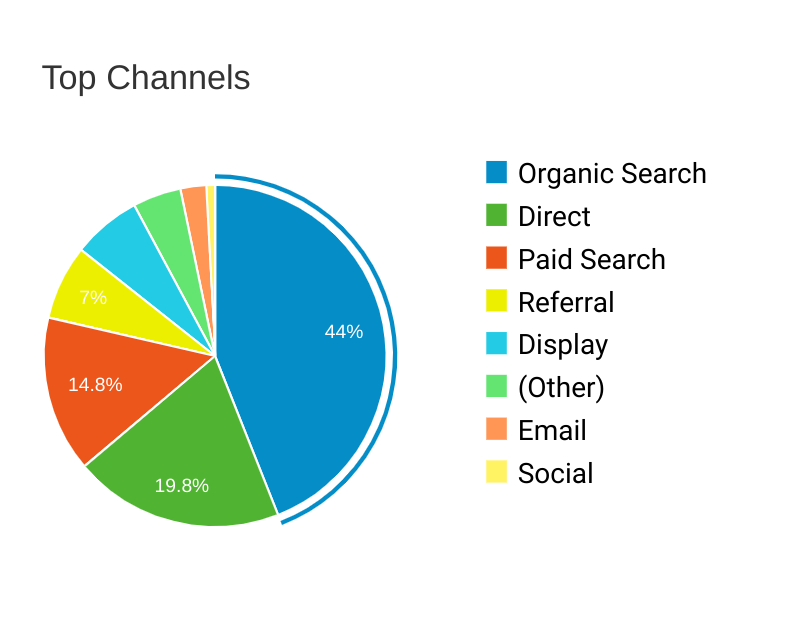 Choosing the right digital marketing channels is an integral part of promoting your products and services. You'll want to choose the channel that targets your audience and delivers the best ROI. The channel you use also determines the kind of information you convey and in what format it's delivered.
The Top Digital Marketing Channels (Backed by Statistics)
Are you ready to promote your products and services but aren't sure which marketing channels to use? Use these digital marketing channel statistics as guidance.
1. Content Marketing
"Content is king" is what marketers have been told today. Is this true? Does content still reign now and will it be effective in the future? Let's dive into the effectiveness of each type of content.
Video
When it comes to content marketing, video is the main channel that businesses are focusing on — and for good reason! Video is the most commonly used format in content marketing. It's even overtaking traditional written blogs.
Why is this the case? People like videos, plain and simple. By 2022, it's predicted that 82% of website traffic will come from video.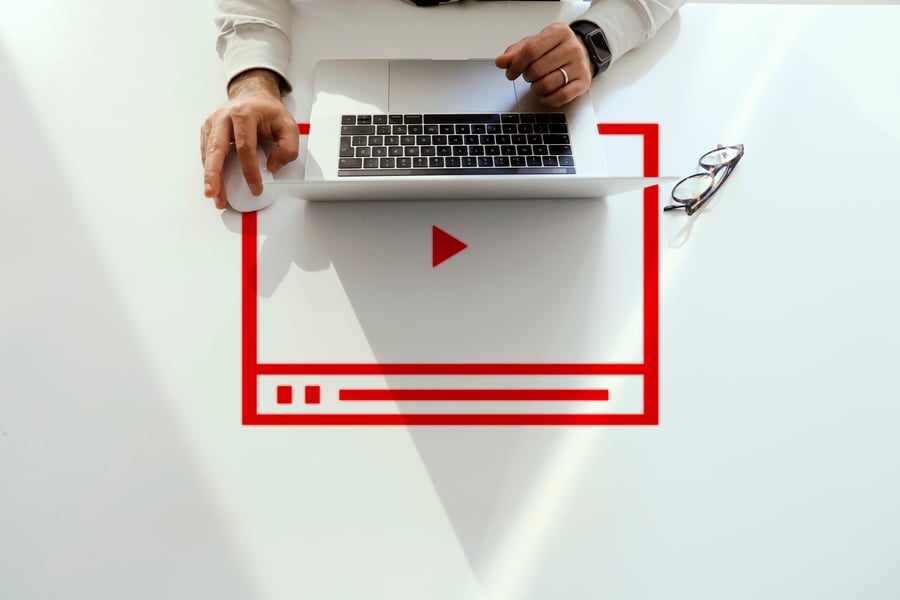 What kind of videos should businesses create? Brand storytelling and promotional videos are the most common types. The best part about that is the fact that these videos are evergreen. They will always be relevant and serve a purpose.
What about video ads? Video ads will also enhance your brand recognition — especially since five billion YouTube videos are viewed daily. And other brands are definitely taking advantage of this audience; advertisers are expected to spend $77 billion on video advertising.
Blogging
What are traditional written blogs? Should you forfeit this strategy? Blogs are still one of the three main forms of content produced. In addition, businesses are still spending 46% of their budget on content creation.
Why is blogging still so effective? Written blogs have a huge SEO advantage (which we will discuss in another section). This is why search is the biggest traffic source for blogs.
How long should your blogs be? The sweet spot is 2,400 words in length. Google's bots can easily crawl your blog, pulling out keywords and other essential factors to improve your search engine rankings.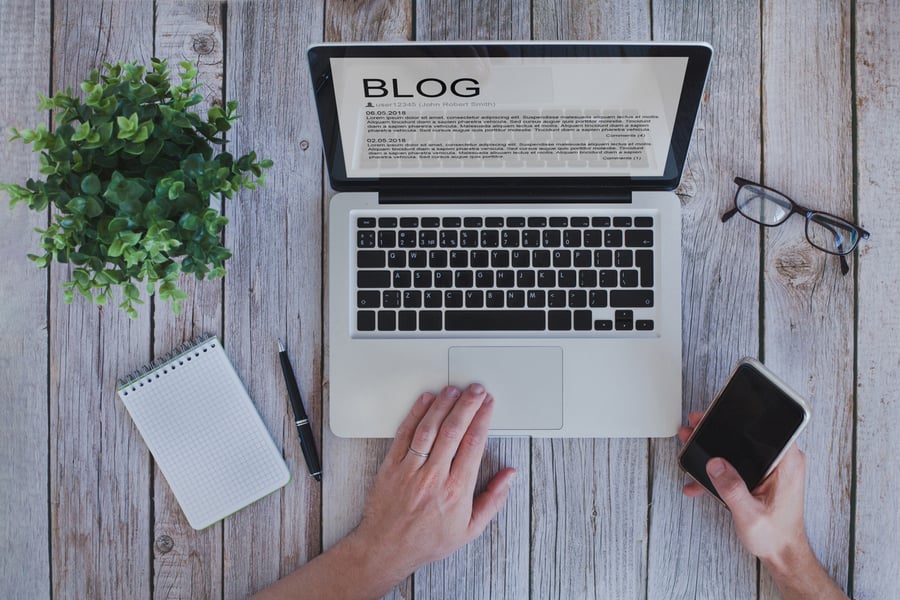 Where should you publish your blogs? WordPress still reigns over all other content management systems (CMS). The CMS giant produces over 70 million pieces of content every month. However, your eCommerce platform of choice may already provide a built-in blogging platform.
Podcast
Podcasts are only growing in popularity. 39% of men and 36% of women are monthly podcast listeners in the United States. This is why Google's search algorithms are trying to transcend text to voice as well as videos and images.
Content Strategy
With these statistics, it's no surprise that 70% of marketers invest in content marketing and 40% of marketers say content marketing is an important part of their strategy.
But should you go into content marketing blindly? 77% of companies have a content marketing strategy. In addition, 78% of companies have a team of one to three content specialists. So, in short, but together an effective team and strategy for your content marketing efforts.
2. SEO
Are customers window shopping to find new products? With the advent of eCommerce, they're instead entering a search query on Google or another popular search engine. This is why SEO is more essential now than ever for online stores.
Organic Search
64% of marketers invest time in search engine optimization. That's because 49% of users utilize Google to discover new products and services.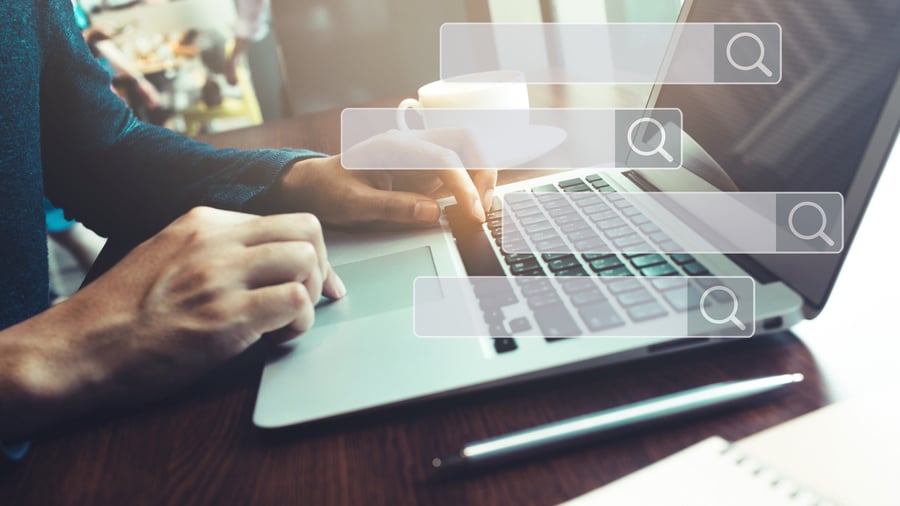 As stated previously, text is essential to search engine results. Not only that, but technical website functions are essential to SEO results, such as hosting a fast-loading and responsive website.
Mobile Search
Mobile optimization is a top SEO tactic for businesses — almost 25% of businesses use it. That's because 87% of internet users in the U.S. use more than one device. Not only that, but 60% of customers contacted a business directly on their phones after finding the business on a search result.
Local SEO
Even with brick-and-mortar stores declining, local SEO is still essential. 69% of customers still think the option to shop in-person is important. In addition, 46% of buyers confirm inventory online before visiting a store.
Over the past couple of years, there have been a 900% increase in "near me" and "today/tonight" keywords. In addition, there has been a 200% increase in keywords with "now" and "open" keywords.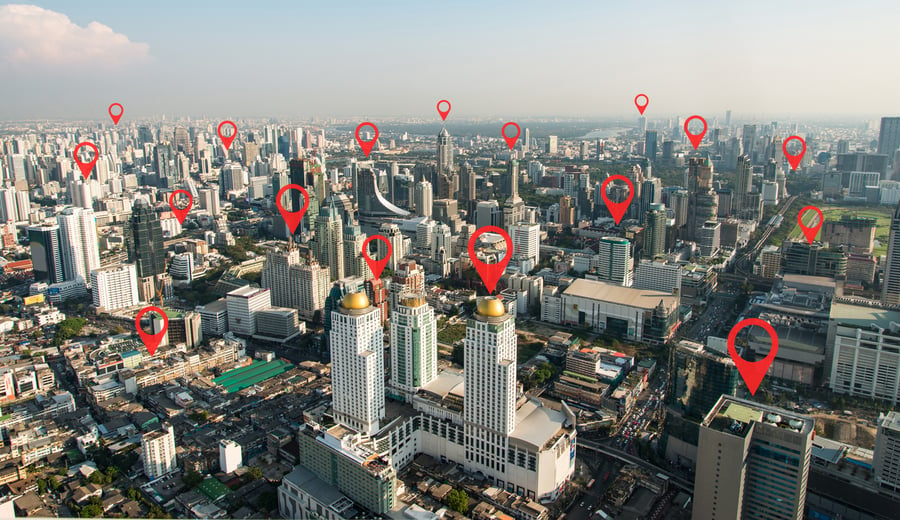 Not only that, but Google makes local SEO easy for businesses. 70% of web users utilize the "click to call" feature on a business' search engine results.
Voice Search
The kind of keywords you optimize for depends on the user. For example, long-tail keywords are more effective since more users query searches with voice.
In fact, 65% of web users aged 25-49 use voice search on voice-enabled devices at least once a day.
E-commerce
Ecommerce SEO is an effective tool for online store owners. 51% of customers say they use Google to search for products. Not only that, but organic search generates most e-commerce sessions — organic search caused 33% of shopping experiences as opposed to 32% caused by paid search.
3. Social Media
Social media marketing is one of the best marketing strategies for all businesses. But with different social media platforms and strategies, crafting a successful social media marketing campaign can be difficult.
Instagram
While Facebook is still the social media leader, Instagram is a must for all businesses. Instagram provides the second-best ROI for brands. These results are only expected to grow; by 2023, Instagram is projected to reach over 120 million active users.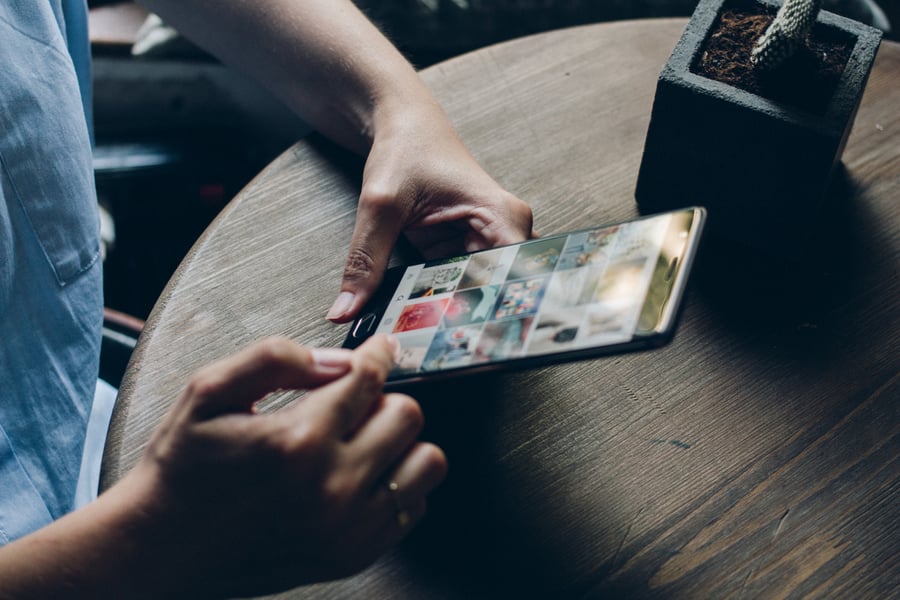 Since Instagram centers around visual content, brands will want to promote their images and video on Instagram. Instagram's video platform, IGTV, is also becoming more popular — 28% of marketers include IGTV in their video marketing strategy. Brands also benefit by using the story feature as well as posting content in their feed.
Does Instagram cater to your audience? 31.3% of global Instagram users are between the ages of 25 and 34. Over 56% of Instagram users are women. Instagram is most popular in the U.S., followed by India and Brazil.
Facebook
We can't forget about the giant of all social media platforms. In Q1 of 2020, there were over 2 billion Facebook users. This makes Facebook beneficial for businesses, especially since 1.6 billion people around the world are connected to a small business on Facebook.
Facebook features free tools that are used by 80 million small businesses. Some of these include Facebook Groups, used by 18% of marketers.
In addition, Facebook is the top content distributor for businesses. This includes video — 79% of marketers use Facebook as a video marketing channel. Facebook is also one of the top paid social marketing channels alongside Instagram, and more recently TikTok. You can use an Ad management platform to track the results of your campaign.
Another benefit of Facebook marketing is the diverse audience that Facebook attracts. Two-thirds of U.S. adults are Facebook users. In addition, 51% of teenagers between the ages of 13 and 17 have a Facebook account.
Facebook is popular globally, but at 280 million users, India has the biggest Facebook audience.
Pinterest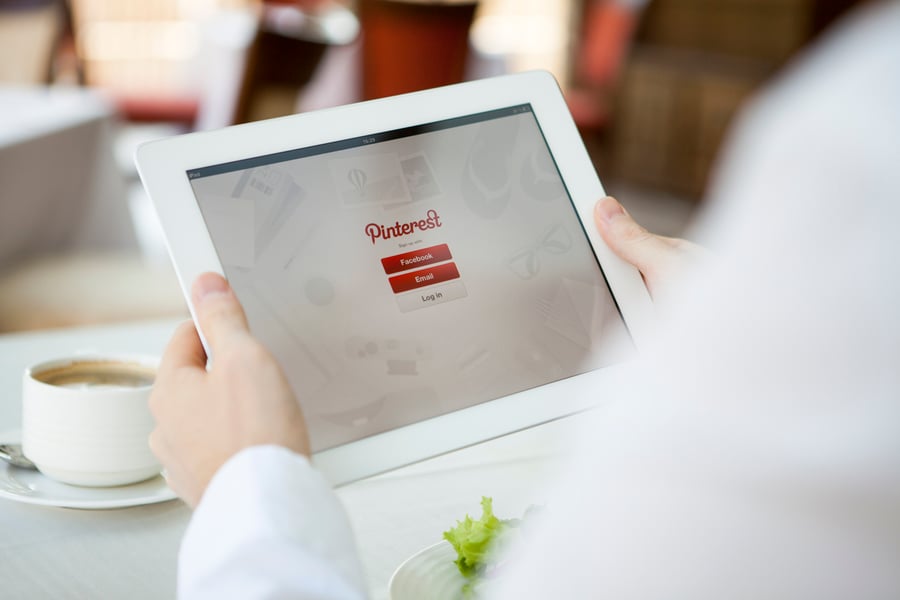 Pinterest is becoming a beneficial tool for all businesses, but especially e-commerce businesses. At the beginning of the year, Pinterest had 367 million monthly active users. 30% of B2C and 25% of B2B businesses use Pinterest to market their business.
LinkedIn
LinkedIn is a tool to not only market your business, but to network with industry professionals. There are 160 million LinkedIn users, most of them being from the Unites States. LinkedIn only grows in popularity; it's now the second-most popular social media platform, right behind Facebook.
Twitter
Twitter has 166 million daily active users. Marketers state Twitter generates one of the best ROIs. The majority of Twitter's audience is based in the U.S., followed by Japan and Russia. 56.2% of Twitter's audience is male and 43.8% is female.
4. Email Marketing
Email marketing is one of the best ways to connect with customers. By 2024, it's predicted there will be over 4 billion email users.
To improve the experience, email marketers are personalizing their campaigns. Message personalization is the number one tactic used to improve email performance. In addition, 20% of marketers say an improved email design benefits their campaign.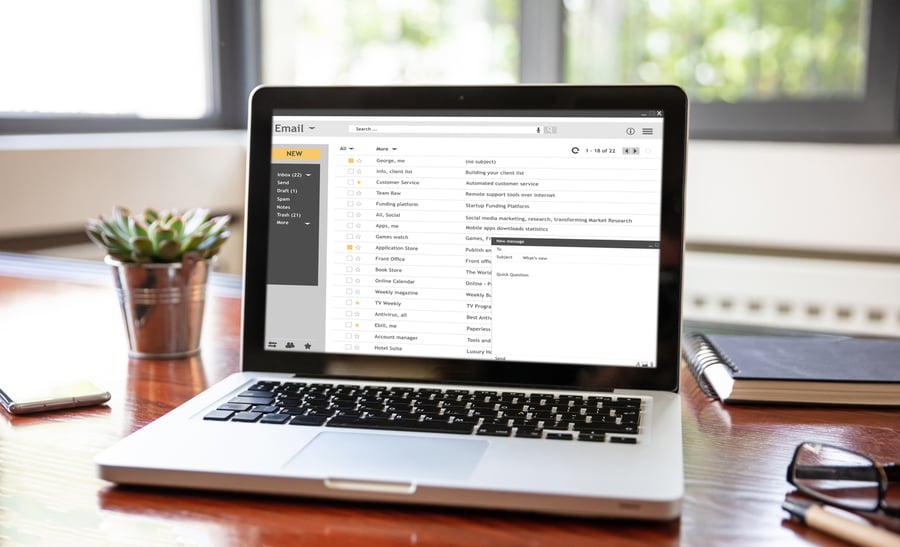 Mobile-friendly emails are also the second-most used tactic. That's because 40% of people over the age of 18 open their emails on their phones.
5. Paid Advertising
Even with the success of organic search and marketing, all marketers should still invest in advertising. 68% of marketers state paid advertising is "very important" to their marketing strategy.
You'll especially want to focus on mobile advertising — mobile advertising is expected to surpass $280 billion by 2022.
What Does the Future Hold?
Digital marketing is constantly innovating. While these statistics tell us a lot about the state of the industry, we may not see the future outlook by relying on statistics alone.
Just about every digital marketing aspect will move in a tech direction. Take SEO for example; voice search will continue its upward trend, inspiring brands to use long-tailed and natural keywords.
Marketing is also taking a turn toward customer experience and technology. For example, AI chatbots could be a major benefit to your website.
Do you have any advice on marketing for the future? Did any marketing techniques change your business for the better? If so, feel free to leave a comment and let us know!