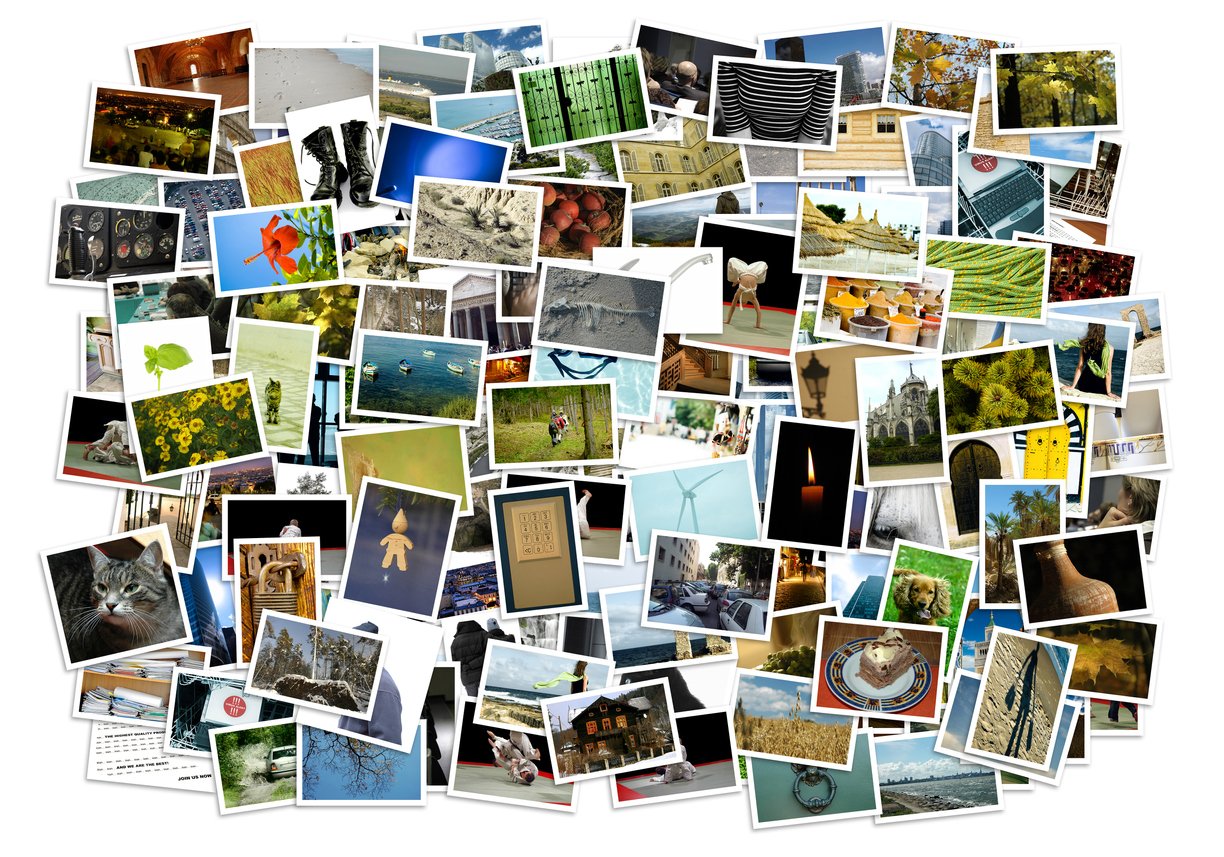 According to research, customers spend 20-40% more with companies that they have social media engagement with. And, in a lot of cases, the only reason consumers know about a brand is via social media, which is why maintaining a strong presence online is essential — vital if you're an eCommerce seller with a digital business. Although most businesses tend to focus their attention (and money) on the big social media players (think Facebook and Instagram), there's still good reason to leverage the power of Pinterest.
Yes, Pinterest.
While less talked about in recent years than other social platforms, Pinterest continues to attract a healthy number of active users. (According to Statista, Pinterest had 367 million monthly active users worldwide in the first quarter of 2020.) And, for a lot of eCommerce sellers, those users are their target audience, which means getting in front of them can significantly boost your sales.
Visual and engaging, there's a lot users still love about Pinterest. As a business, here are some of the reasons you should turn your attention back to this often-overlooked platform.
5 Reasons eCommerce Businesses Should Leverage Pinterest for Sales
Engaged Users. Pinterest users are extremely engaged because there's plenty for them to do when it comes to scrolling and curating a variety of boards. For that reason, Pinterest is a marketer's dream. Not only are pins searchable, but boards can be shared among users so that products and brands can be discovered in fun, visual ways.
Peer-To-Peer Sharing. Users cannot login to Pinterest without seeing the pins posted by their friends and boards they follow, making it all too tempting not to re-pin images they like to their own boards. This sort of "social stealing" promotes tremendous peer-to-peer sharing, which is the foundation of making anything go viral. With the right momentum, your pins have the potential to been seen by thousands of users — all of which could be your potential customers.
Links That Last. Each pin is linked to its online origin which means pinning functions similarly to link-building. Information is always available via your pin so even months after someone pins your products, people can stumble into your store and start shopping.
Branding Opportunity. Like all social media platforms, one of the most compelling reasons to be active on Pinterest as an eCommerce brand is that it offers online merchants a chance to extend their brand, become more social, and engage users to build lists and increase sales.
Use Pinterest for SEO. Getting referral traffic from Pinterest is one of the reasons why so many brands stay loyal to the platform. SEO does strengthen via Pinterest activity, as long as you do your pinning correctly. The more your pins leverage descriptive names, detailed descriptions, and product URLs, the more you'll be able to see SEO results. Of course, make your descriptions natural (not just a list of keywords) in order to keep your viewers engaged and excited to see your content.
While eCommerce stores can absolutely find customers without Pinterest, ignoring the platform is ignoring potential sales — and ones that are easier to get than you might imagine. Unlike other social media platforms that require you to be active with daily posts and reply to hundreds of comments, Pinterest is a little more hands-off. Once you curate your content and find some followers, the work is pretty much done. Of course, you will be rewarded with even more traffic and sales if you choose to be more active. But, with most of the work being upfront, Pinterest allows you to "come and go" more easily, making it a smart marketing tool all eCommerce businesses should keep in their back pocket.
If you do choose to leverage Pinterest as part of your eCommerce marketing strategy (and we really think you should) here are a dozen ways to make sure you're using the platform to its maximum advantage.
12 Genius Ways to Use Pinterest as an eCommerce Seller
Optimize Your Profile and Boards. When working with Pinterest, it's important to keep SEO in the back of your mind. This means that you should optimize your profile page, board descriptions, and captions with content that is crafted in a way to utilize your keywords without any nasty keyword stuffing. Another part of optimizing your content on Pinterest is ensuring that it's consistent with the branding and messaging you have in other places online. What would your customer expect to see from your brand? For example, your business Pinterest account is not the place to start planning your wedding if your online store sells dog accessories.
Post Stunning Photos. On Pinterest, everything is visual, which means pictures with low quality are unacceptable. The content you write for your pins isn't even seen by viewers until they click on your pin, which means that if the picture isn't engaging, no one will be clicking, and no one will be coming to your online store. This is a chance for your products to shine, so don't waste it with images that blend in or, even worse, stand out because they're so poor.
Utilize Rich Pins. Rich pins are product-related pins that are essential for businesses using Pinterest to attract customers. Rich pins allow you to include significant details about your products, including how much they cost and where they can be bought. You can also put your logo on the pin to add even more branding power. According to research, these rich pins attract more potential buyers and have better click-throughs than the ordinary ones. When shoppers are searching for certain items, they are more likely to find your products too.
Re-pin, Comment, and Like. While Pinterest allows you to be more passive than other social media platforms, the more you engage other users, the more you'll get back in return, including follows, pins, and, yes, sales. If you invest time each day, or even each week, browsing through boards, liking pins, and commenting, you can gain serious momentum for your eCommerce brand.
Take Advantage of Pinterest Analytics. Pinterest has its own analytics tool that you can use to study which of your pins are most popular and which are re-pinned by others. This tool also allows you see what users who like your pins are interested in, which can be incredibly useful when developing new content or refining your brand messaging. By using these analytics, you can gather helpful information on your market and on how people perceive and consume your posts.
Include "Pin It" Buttons on Product Pages. When you're using Pinterest for eCommerce, it's smart to place "Pin It" buttons on your product pages within your online store. A lot of your visitors might have active Pinterest accounts and boards, which will allow them to save your products and share with others. While visitors to your website won't always purchase right away, having a "Pin It" button is just one more opportunity to stay in touch and earn that purchase later down the road.
Embed Your Boards into Your Online Store. If you have great content on your boards or are looking for a way to add another engaging visual element to your eCommerce website, consider embedding your boards on your store's pages. Again, many of the visitors to your site will have active Pinterest accounts, so seeing your boards will encourage them to follow you or share more of your content with their followers.
Spread the Word. If people don't know you have a Pinterest account, then you're missing out on engagement. Because Pinterest is a social media platform, each new follower has the potential to expose your content to dozens, if not hundreds, of other users.
Attract Followers. Being active on Pinterest will help bring you new followers, but there are other ways you can attract even more followers, too. Just like Instagram, you can use Pinterest to promote contests, which can help you gain followers and new leads to your website.
Curate Intelligently. Pinterest is all about content curation, which means only creating boards with your own products won't be enough to garner the followers you want. By pinning inspiring content from around the internet and re-pinning pictures you like from other Pinterest accounts, you can start to create a profile that is visually interesting and engaging. Remember, your Pinterest account needs to be a representation of your brand and business, which means all content that you curate needs to be logical for your market or niche.
Organize Your Content. Be thoughtful with how your content is displayed on your Pinterest account. From board cover images to the order your boards are seen on your profile, the more your content looks organized and curated, the more your followers will be compelled to explore and follow your account.
Don't Forget Calls to Action. Wherever your brand appears online, including Pinterest, you need to have clear CTAs, or calls to action. These messages tell viewers exactly what they need to do next, like "Click Here" or "Shop Now", so that they're not left wondering what the next step is. As obvious as these simple messages might seem, your viewers really do need them in order take the next step.
Conclusion
As much as Pinterest might have slipped from your radar, it's still a powerful tool to leverage if you're looking to find customers for your eCommerce store. The amount of effort you put in will always equal the results you get, but, with Pinterest, there's an opportunity to put in more work up front and still attract customers, even months after the initial work has been done.