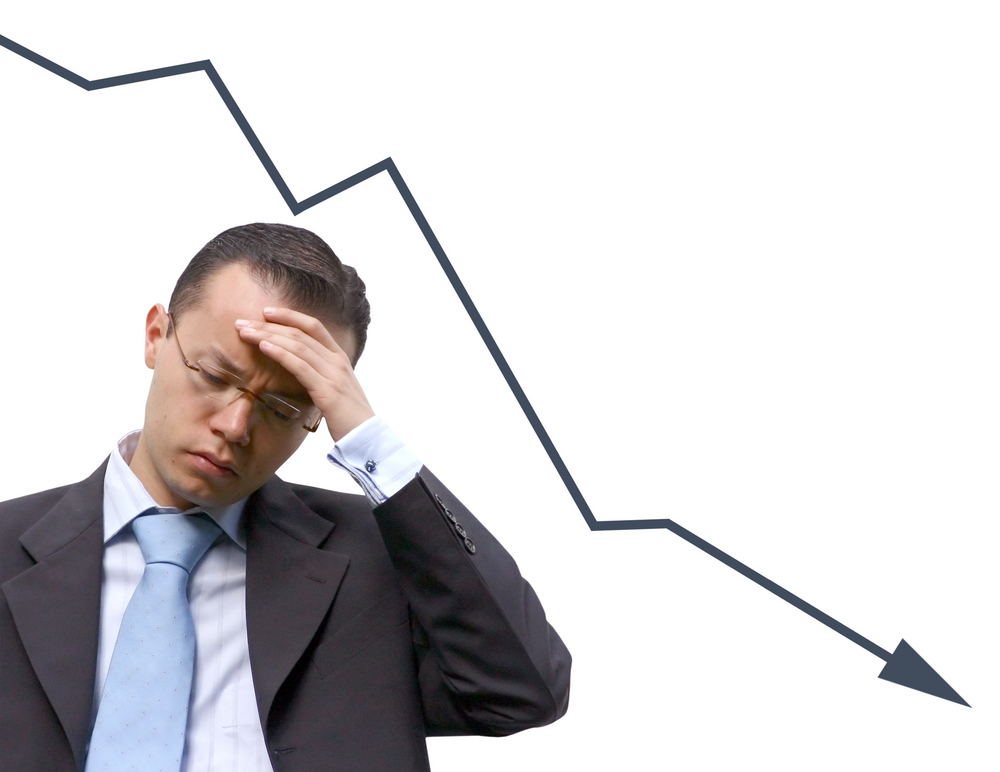 Life inside the novel coronavirus pandemic is full of uncertainty, from our health to our economy. As more states and countries declare stay at home orders, and many employees lose their jobs, it's become difficult to predict how business owners can navigate the ongoing pandemic.
While we all move towards staying in isolation at home, eCommerce businesses have a unique opportunity to supplement peoples' lives and support them with the products and services we need every single day. And small business assistance programs are making it easier for new businesses to launch into ecommerce.
But, staying afloat as an online business is no simple task; revenues are taking a downturn for almost every business, whether they're eCommerce or brick-and-mortar retail. To gauge the situation at hand and gain some helpful guidance within our community, we asked a variety of eCommerce retailers what their tips are for staying in business during this pandemic.

callowaycook
Take advantage of every stimulus loan available that you qualify for. In many cases, these loans are forgivable, like the Paycheck Protection Program, which turns the loan money essentially into a grant. If you can pay yourself with grant money from the government, you can defer your payroll and extend the runway of the business. Two months of free payroll means two more months your business can survive in a worst-case scenario.
I've seen a lot of successful Ecommerce businesses being ambivalent about the different loan options, but in my opinion everyone should apply because, even if you get approved, you don't have to use the loan. It's better to apply and choose not to use it than to need the money in five months and not be able to access it.
Sam Williamson – Owner, CBDiablo UK

@diablo_cb
As this pandemic is happening, we're seeing big changes in the ways our normal customers look for the products we're selling online. We're adapting to this, and we suggest that other business owners do too. The way we're adapting is by producing content based on what we believe will be new searches conducted by our customers based on their behavior throughout this pandemic. Although the tools we use to check keyword search volume are not showing volume for these searches yet, we can tell that they will be searches that people continue to use long after the pandemic has passed, so we want to be the first business producing content around these searches and the first business to capture this traffic in our niche.

mgwonline
There has never been a better time to sell online. It may sound crazy, but people are spending more time on their phones, on their computers, and their tablets now more than ever. This is a great time to test new ad audiences and engage with your current customer base.
My first suggestion would be to utilize social media. Give people something to look forward to. One of the things I have done for my own business during this time is to put my social media to work, even more so than normal. I have decided that while my storefront must be closed, this would be the perfect time to try live sales. I've been wanting to do these for some time, but never had the time. Now it's no excuse.
Once you've decided to go live, you want to make sure you let your customers know when you're going to be live. Create a schedule, and post it often. Invite your email list to join you live on Facebook or Instagram. I decided to use Facebook and Instagram live features at the same time for my live sales. My customers love this, and many of them have sent me messages or let me know while making their purchases how much they look forward to joining me live or watching the replays. I leave my live sale videos up on Facebook, while on Instagram they live on my stories for 24 hours after I end the broadcast.
My second suggestion would be to spend time working on your website. Improve your product photos, work on your SEO, landing pages, email sign up pages, etc. This is a great time to make some small changes that will improve the user experience. You can also go through your Instagram posts and edit the SEO titles. Get your customers involved with whatever you're doing. They will be happy to provide you feedback AND encouragement too. Customers are looking for ways to support the businesses they love, and businesses they're just finding out about too. This is a great chance to still connect with your customers, and give them a bit of normalcy in their day-to-day.

BottomCents
The best tip I can provide on staying in business during the pandemic is to develop solutions or adopt new strategies to overcome or manage the impact it has created. It is likely that a lot of eCommerce store owners have lost a considerable amount of business due to the results of the pandemic; however, there are also some that are currently thriving. A great way to increase sales is to change the angle or focus on your products. For example, if you're the owner of an outdoor store selling camping equipment such as torches, your new angle would be to market your torch as a survival tool.
A content marketing strategy that is able to adjust to these difficult times and provide a clear message to their customers about the business's current operations can lead to reassurance to your customers that they will receive their products and that shopping with them is safe. This is what businesses need to realize if they want to make it through the pandemic, because if they're not developing solutions or strategies to manage this pandemic, then it is very likely that they won't be in business after it. Being able to action these simple strategies can lead to increased sales and a potential for increased traffic to their store, meaning that they will most likely continue to operate throughout the pandemic and also come out on the other side of it.

iheartraving
We are in a very challenging position because we sell fashion items to attendees of music festivals. These events are being canceled or postponed all around the country and even throughout the world as the Coronavirus spreads. We have been preparing for a potential recession for multiple years now, and thus have cash built up to withstand a huge revenue hit. But we did not plan for a health crisis on top of a financial crisis.
We are shifting our marketing from mostly festival clothing to focus now on other uses of our clothing such as lingerie or loungewear. Right now, we are running aggressive sales and free shipping promotions to encourage purchasing in an effort to recoup some of the lost revenue. There is no possible way to not lose revenue but we are trying to maximize sales given the underlying conditions. We are being more conservative in every area of our business. For example, we are not taking risks on new products and we are ordering a bit less than usual. Also, we have scaled back our ads budget in order to reach a higher ROI. Before the virus, we were very aggressive with paid ads because we could rely on our lifetime value numbers. For example, we had increased our budgets by 50% for new customer ads and got an ROI of 2:1. Now we have cut back by 50% and are going for an ROI of 3:1.

VisionaryBeans
We've been spending a lot of time lately to help position ourselves for the other side of the pandemic. Some things we have been doing are:
Embarking on a point-of-sale digital transformation to start leveraging Amazon Pay and voice checkout that will help increase sales.
Strategically planning out social media posts using Hootsuite over the next several months to help refine our voice and enhance our messaging.
Researching areas of improvement for search engine optimization (SEO) and developing an actionable plan to grow organic traffic to our website.
Encouraging customer feedback and engagement through surveys and raffles for free coffee using Typeform.
Reaching out to influencers and other businesses to help cross-promote our products and create a mutual benefit for both parties.
Signed up for HARO to start increasing our engagement with journalists to provide value for their audiences and to help create valuable backlinks for our website.

KevinGould
Stay calm. Don't panic: Take a step back and assess the situation. You need to be able to think rationally in times like these and it's incredibly important to have as clear a mind as possible since the decisions you make can make or break. Once you have assessed the situation you have a few things to look at:

Check on your team: Check-in on your team and make sure they are okay since everyone is going through a huge life moment in their own way. Let them know you will do your best to support them in anything they may need.

Cash flow: This is incredibly important for small businesses.

Look at your bank balance and look at all of your current and future payables.

Look at all of your accounts payable. Figure out what has to be paid/what can be pushed.

Your credit cards: Many credit card companies are giving temporary reprieves. Call the credit card company and ask for net 60 or 90 terms; some will give it right now.

Merchant line of credits: If you have been with American Express for a while, call them and see if they will extend a merchant line of credit.

Small business loan: for some businesses if you have 2 years of history you may qualify.

Cost-cutting: You need to be quick and efficient on how you cut costs.

Look at all the software you pay for. Are they essential to running the business or can they be put on pause? Can you call these companies and ask for net terms for a few months and let them know if you don't have it, you may have to cancel?

Look at variable marketing expenses - only spend if it will be profitable right now. Do not spend if you can't tie ROI to it. If you're in E-Comm, that would be all Facebook, Google and Influencer spend. Only do it profitably for right now.

For office space, ask for an extension. If you operate at a WeWork can you downgrade if you're on a month to month plan?

Marketing: Get creative. You have the advantage that everyone is sitting at home and are on social media or online, all day. The disadvantage is that everyone sitting at home and not going out, so why would they need a non-essential product?

If sales are soft, run sales to encourage deals during this time.

Push out more content than normal. Everyone is on social right now, so you need to double down on your content strategy to cut through the noise.

Facebook ads are cheaper than ever right now. If you can use this time to bring new prospects in, funnel and aim to convert them down the line.

Finally, really look for the bright side and opportunities where you can win.

gregbirch12
Here are some tips on how eCommerce businesses can grow during this pandemic.
Companies tend to decrease their Pay-per-click ad spend during times of economic uncertainty. This creates room for an opportunity because the average cost-per-click tends to go down. Ecommerce business owners should try to use this as a time to build brand exposure. Increase your brand's reach by promoting your social media accounts at a lower cost than usual.
People still have every desire to order the goods that they want online. In fact, some industries are experiencing considerable upticks in sales. Thus, eCommerce businesses should also be sure that they're investing in remarketing ads. Take advantage of the decreased cost of advertising and ensure you're giving yourself every opportunity to close a sale.
This is also a good time to foster trust with your customer base. Create content that answers their questions related to your industry and the current state of affairs. Otherwise, create content that they want to read, listen to, or watch. People are getting bored in quarantine. You can't undervalue distractions in situations like this. And if you do your job well, you'll receive more social shares and general buzz around your company.

frontierblades
The current business climate is unprecedented, as businesses are facing new challenges without recognizable solutions. One of the most significant threats E-commerce stores are presented with, due to the Coronavirus pandemic, is global and domestic supply chain disruptions. This complication has the potential for damaging customer relations, as shipment delays may lead to postponed order processing and late deliveries. Thus, prioritizing communication and complete transparency with your customers is essential during this difficult time period. With an E-commerce business, communication with your clients is an essential facet of providing satisfactory service. However, this aspect is further accentuated during national emergency conditions, as customers need to be aware of whether their shipments will be delayed due to shipping impediments. As a business, you may be surprised to see how many customers are willing to cooperate if they are promptly informed of the problem.
Additionally, employing multichannel selling is a strategic method for increasing sales by presenting your business the opportunity to reach a wider audience. Leveraging a personal store and marketplaces, such as eBay and Amazon, enables your business to capitalize on organic search and marketplace traffic for generating revenue. Additionally, selling on multiple online selling platforms is a practical marketing approach for increasing brand awareness, as this method enables you to reach new customers, which you can redirect to your business.
Typically, marketplaces, including eBay and Amazon, necessitate punctual delivery times to maintain a positive seller rank. However, due to the Coronavirus pandemic, this requirement is temporarily excused, as businesses are provided more flexibility in shipping orders due to supply chain disruptions. For instance, eBay has provided seller protection to circumvent the reduction of seller levels and performance standards as a result of service carrier interruptions.
Hassan Alnassir – Founder, Premium Joy

PremiumJoy
One effective way for e-commerce companies to boost sales during the coronavirus pandemic is to offer their products on major online marketplaces like Amazon and eBay, not just through a standalone shop. During the current crisis where people stay mostly at home, online orders will generally skyrocket on giant online retailers especially Amazon and you don't want to miss this opportunity.
To further increase your e-commerce sales during the pandemic, try to entice customers to make a purchase by offering a free item that's helpful for people staying at home. With every online order that meets a minimum threshold (e.g. $100), including for free a cheap item that will be particularly useful for home use like a children toy, book, board game, or slipper.
If you want to reach more people during the coronavirus crisis and get more traffic to your e-commerce store, it's important to frequently publish useful content on social media platforms like Facebook and Twitter. As people stay home and don't go out because of the pandemic, they will be communicating through social media more often which is why you want your business to be active on there. Ecommerce businesses should shift their content marketing efforts to social media in order to publish several daily posts and increase their online visibility.


@CopperH2O
We are a 100% female run e-commerce company and have proven advice for increasing sales and getting more traffic during this difficult time. While the last few weeks have been very difficult, they have demonstrated the incredible way that communities can come together. E-commerce companies that have not previously implemented a program to give back to their communities should use this moment to change that.
At our e-commerce company, Copper H2O, we have long maintained a "good karma" program whereby we donate 15% of our profits to non-profit groups that work to supply clean drinking water in developing countries. Since the onset of COVID-19, we have advised our customers that we will be donating these profits to charities supporting coronavirus relief efforts, including by donating N95 masks to hospitals. It's the right thing to do, and it has the effect of showing our customers that we care about our community and much more than the bottom line. Our customers have expressed great appreciation for this program. This is a great strategy that other e-commerce companies should consider. And, after the pandemic is over, they should consider maintaining such a program.
Geninna Ariton – Communication Specialist, Trendhim

@caffeinatedgen
Our e-commerce company specializes in men's accessories. Trendhim is based in Denmark, but most of its employees are scattered across Europe and even in America. Needless to say, the company could have been bracing for the impact of a global pandemic since day 1. But it doesn't mean that the company is safe from the economic meltdown.
A statement from our CEO, Sebatian Petersen:
Like so many others, we saw a grenade in the market in the first period, with our turnover falling by around 35%. Now, we are back and there is progress to be made, but we are still approx. 20% below the normal level. We are in many countries, and the picture is the same with decline. However, Italy is the worst hit. I expect we will lose 1 million DKK ($150k) at the bottom line during the entire crisis.
We check the status of the business every day. We expect a smooth second quarter, but expect a comeback in Q3 and Q4. It should also be said that we are affected by currency declines in many countries because we trade in so many different currencies. We are hardest hit by logistics because we are so global and must have goods for many countries. It is a challenge when the planes are on the ground. There are also several places where it is illegal to pay with cash or to the freight forwarder, and this is actually a very widespread payment method - especially in Eastern Europe. We still ship to all countries, but we also write to customers that there may be a longer delivery time. Return goods are also challenging because some countries close their post offices. In terms of delivery of goods, we are okay. We are fortunate to have our own collections and productions and long stockpiles. At the same time, we got a collection out of Italy before closing down. In China, the wheels have started to roll again, so I don't expect us to have supplier problems in the long run.
In terms of marketing, we are seeing a significant drop of around 35% in Google searches - the demand for our products are not the same at the moment, and that of course affects sales. Elsewhere, we can get a little more views (lowered CPM), but there's fewer clicks to buy. We did not fire any employees, we did financial support, and we won't be saving anything. We will get through this. In fact, we have planned to go into even more markets, but we will be waiting until the crisis is over.
Our marketing department started a watch set giveaway on Facebook, and we also continue to work as if everything is okay. We have been given instructions to giveaway some items every now and then to people who deserve it, and some discount codes more often. The giveaway also meant getting more emails from nonsubscribers, so the email campaign is also massive at the moment. More ads are also running on social media and we are not slowing down.
Jeff Moriarty – Marketing & Web Development, Moriarty's Gem Art

@moregems
We own a small jewelry business with a brick and mortar store, as well as an online ecommerce website. Because our doors are closed, we are focusing all online. Our company has focused on converting more of our traffic due to the coronavirus. One of the most effective changes we have put in place was adding an option for installment payments. Because we sell a luxury item, we wanted to make it easier to purchase. Now you can pay over time for our entire jewelry collection. We have seen an increase in conversion rates and usage of this option right after we implemented it. This is something we will offer even when we get through this pandemic due to the high success rate of it.
Meg Marrs – Founder & CEO, K9 of Mine

@k9ofmine
Marketing during the coronavirus is tricky. On one hand, you don't want to seem insensitive to the fear and frustration people are feeling - or even worse, come off as a fear monger who is feeding off of people's panic. However, as long as your products can be used to sincerely answer a need, there's no reason why you shouldn't be promoting your products, so long as it is done tastefully.
Just be careful to not make light of the situation, while also trying not to seem too grim. Generally, the tone you'll want to aim for is resilience and optimism. Aim for the silver lining!
I'm finding the best way to stay afloat during this time is to remarket as many products as possible as ways to occupy yourself or pass the time.
Try to consider how your products can be used to bring families together, as many individuals are stuck inside all day and may benefit from using this time to connect and better understand their family.
Educational products and resources are especially powerful. With so many people uncertain about the future of their jobs, any educational materials that could potentially set someone up for a new career or could build upon their credentials will be in high demand and easy to promote.
Alan Ricks – Operations & Development, Lumera Diamonds

@LumeraDiamonds
Our business has been dramatically impacted by the virus, as well as the stay at home practices of most states. Needless to say, the vast majority of the population has suspended plans for events like weddings. We determined that there was no point in trying to manufacture demand that simply was not there. So, instead, we are using this time to focus on development. We have a list of features that have been in development for some time (front end things like online ring design and back end issues around inventory management, for example). The lack of online revenue has provided a window of time where we have been able to focus resources on the conception, development, and implementation of enhancements that will make the website a much more compelling experience for users on their return.
This approach has minimized promotional expenses (which reduce gross revenue, and likely would not increase sales meaningfully at this time), and allow us to redirect those funds to keeping the development team in place and productive. When behavior inevitably returns to normal, we anticipate revenues to exceed prior months due to the features we have launched during the downtime..
Ren Wu – Co-Founder, Maniology

@hellomaniology
The key to running a successful e-commerce business during this global pandemic is not to change too much of your business's identity. However, if there's one area that should require a slight adjustment, it's your social media strategy. Because of what's happening around the world, it's essential to address the situation. No need to overdo it, but ensure that your audience is aware that you are conscious of the current state of affairs in the world. In other words, this isn't a time to be a full-blown salesperson; this is a time to show that we're all humans.
As previously mentioned, having an active social media is already a critical component of running an e-commerce store. With more eyes than ever on screens, social media is where you need to capitalize on as an e-commerce business. Telling people what your business is all about is no longer good enough — you need to show them. Social media is the perfect tool to do exactly that —showcase your brand with visual effects. While selling your product or service is always your ultimate goal, a captivating social media helps embellish the lifestyle that your target audience desires by enticing their emotions, memories, and dreams. However, the content you share also needs to be engagement worthy. Consumers today want to engage with their brands. Even if you're sharing an adequate amount of content, it won't matter if no one is interested in it.
Michael Anderson – Marketing Specialist, GeoJango Maps

@geojangomaps
I think one of the most important things for online businesses to do during this pandemic is to acknowledge it on their homepage and to be very clear about their current operational status. The reason for this is that potential customers may be hesitant to order a product if they're unsure whether the business is actually operating at all. By placing a concise message on their homepage, businesses can reassure users that they are still operating and able to provide a service to their customers. Additionally, they can specify any precautions they're taking to limit the spread of the virus, which can help to alleviate inherent hesitations that the user may have.
Another suggestion would be to focus marketing copy around benefits that are heightened during this pandemic. For example, if you run an online business that sells educational material for children, you could certainly focus on the benefits that your products will bring to kids while their schools are closed. If you sell family games, you could highlight the importance of staying active while the bulk of the country is asked to stay at home. By readjusting how you describe your benefits to better match the global situation, you'll be able to better connect to the public and gain more interest in your products.

Raphael Munir – Co-Founder, Grooming HUT

@GroomingHUTBeards
There are various ways of surviving and growing during the Coronavirus pandemic. Some of which include email marketing, social media marketing, and content marketing.
Email marketing is still one of the most valuable sources of marketing without costing much time or money. It is arguably the best bang for your buck. People who subscribe are basically your biggest fanbase. From reminding them that they forgot an item in their cart to content updates and providing your most loyal customers exclusive deals, there's no better way to segment and personalize than email marketing, all without spending too much time or money. Want to welcome new people to your new site? Check. Want to reach out to customers who haven't been back to your site within the last three to six months? Check. Want to inform a portion of your most loyal subscribers about a new product update? Check. The list goes on with the number of capabilities at your disposal.
Next, we have social media marketing. From filtering your audience based on demographics and behaviors to retargeting them down a funnel, you can essentially break down your target audience based on their buying journey. If you know your audience well enough and put out the right ads, you can basically create ads for pennies on the dollar. During a pandemic like a Coronavirus, you can nurture your current audience and reach out to a new audience as well. Facebook, Instagram, Pinterest, etc. all have an infinite amount of possibilities for your business.
Finally, we've come to content marketing. Content marketing is a great way to nurture your audience about topics they may not know about and also give them updates on your industry. You can tie-in content with your email newsletters and social media campaigns to bring in a new audience and retarget those who have an interest in your content and bring them further down the sales funnel. It's also a great way to keep your audience entertained during a pandemic such as the current one we have now. Content can come in many forms, from articles to videos and infographics. This gives people multiple ways to digest their content, especially in a fast-paced world like today where everyone is on the run and you have many competitors that may have more appealing content.
Brian Roberts – Co-Founder, Logoup.com

BrianRoberts
I like to get out of the problem and into the solution. Its important to put things in perspective, stay focused, and see opportunities. Everything and everyone is not doom and gloom. We decided to actively communicate with our customers and let them know that we are open and ready for business; this may seem very basic and simple however its important to make sure provide status updates with customers and suppliers.
Next, we think its important to share good with people, instead of marketing products we decided to share memes and other positive vibes and stories with clients. In addition, since we work with so many organization and non-profits we directly reached out to a few and offered to help; we sent masks and donations to a charity in Michigan and masks to a client to giveaway in New Orleans. Doing good, staying positive, and being laser focused will keep you on your toes and not allow you and your team to sink into the misery and craziness of the nonstop 24/7 COVID-19 new cycle. Keep calm and carry on!
Wrapping Up
Throughout the responses we've gathered, there's quite a few similar trains of thought. To bring all of these sentiments together, let's go through what our experts have discussed:
Communication is key. Times are uncertain, and the current situation is changing every day. Customers need to be in the know regarding your continued business operations; are you still open for business, and if so, will you be limiting production or deliveries? Make this information clear on the front page of your website and across all social media channels.
Cater to customer's current needs. Your customers are, more than likely, in an entirely different situation than they were just a month ago. With these changes in mind, think about how you need to change your marketing strategy to accommodate those needs. What products are they looking for right now and what content is valuable to them in these times?
Stay engaged with your customers. Because everyone is stuck at home, take this opportunity to ramp up your social media strategy. Post more often, and post content that customers want to see right now - especially since they're on social more now than ever before. Try going live to engage with customers in real time; it's important to show that you care and that you're a business they can trust.
Take advantage of downtime. If you've had to shut down, or strongly limit, the operations of your online store, then you can take this time to work on your website or implement new features that customers will enjoy once everything recovers post-pandemic.
Adapt your marketing strategy. It's vital that your tone doesn't come off as ignorant to current events, but you also need to ensure that you don't seem to be capitalizing on such a tragedy. Take stock of what marketing materials you already have circulating, and look into new opportunities that you can benefit from (low cost-per-click ads and Facebook ad rates, for example).
Give back where you can. The world, as a community, is hurting right now. If your business is able, it's a good idea to help whoever you can: implement a donation program, discount products for those in need, or make it easier to buy products using installment methods.
We hope that these pieces of advice from experts within the industry can provide to you some insight into what your next steps may be as we move forward to a brighter tomorrow. What was your favorite expert tip from our round-up? Or, do you have any other tips or trends that we may have missed?