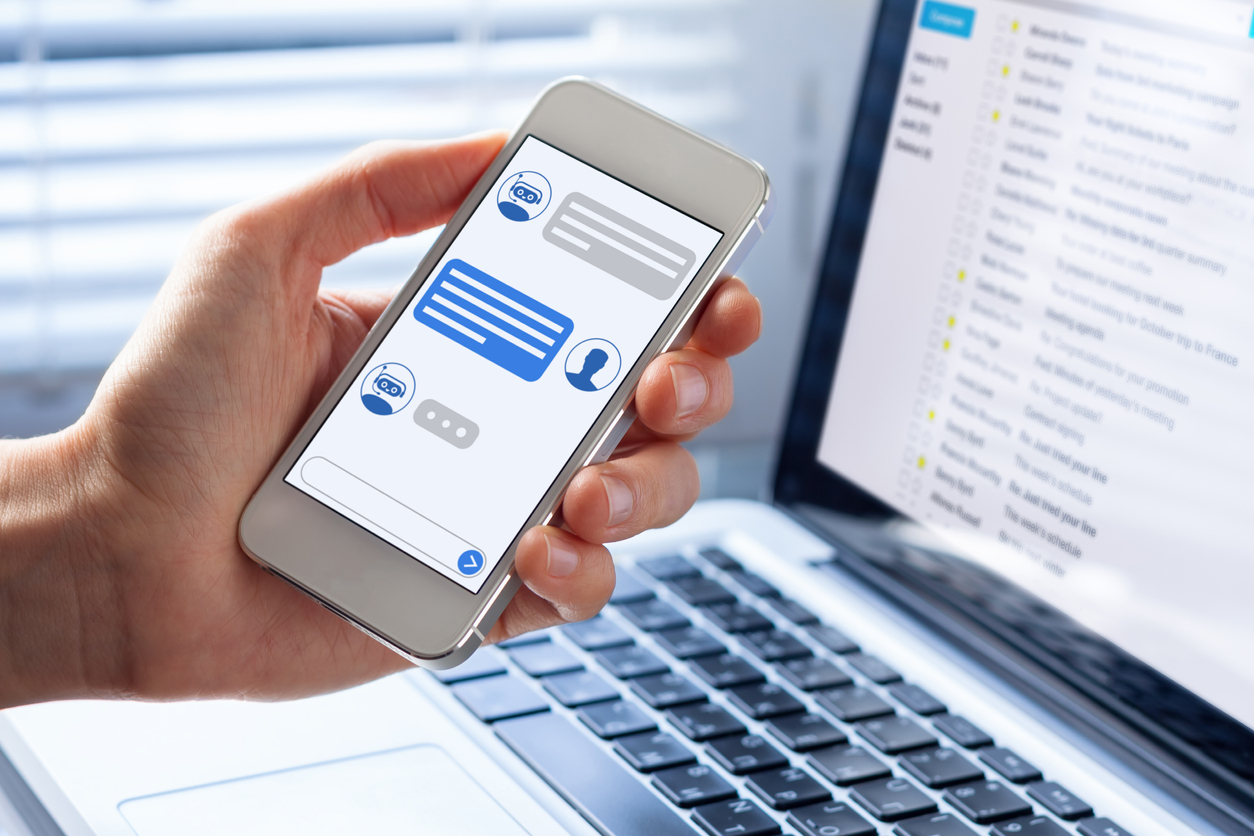 If you've got the best customer service and support team on the planet, even they won't be able to help customers effectively without the right tools at their disposal. For great customer service, you'll need tools that your whole team can use to accomplish everything needed to treat customers great and delivery them exactly what they need, whether it's fast answers to a question or a quick resolution to their issues. Today, we're going to go through some of the top eCommerce customer service tools that you need in your company's toolbox.
Why is Customer Service Important?
It doesn't matter how good your products are or how on-point your branding is; if you have bad customer service, customers won't stay with you and will spread the word, effectively muddying your reputation. In fact, 96% of unhappy customers won't even complain to you, but they will share their experience with 15 friends. Those are people who might not have even heard of your store, but already have a negative image in their head of you.
With good customer service, you can not only mitigate these negative experiences (and stop them before they happen), but you can also create lifelong loyal customers that feel special when they do business with you. Customers feel that it's important to be seen, feel listened to, and be helped to the best of a company's ability.
Effective customer service can be accomplished with the right team and with the right tools. On the tools side, you'll need good CRM software, effective contact methods, helpful FAQ pages, and lots of product reviews. Let's go through each of these categories to help guide you to what's going to work best for your business.
Ecommerce CRM Software
The CRM software you use is going to be at the core of your customer service operations. Think of this tool as your hub for everything that happens between your company and customers. That's a pretty important middle-man, so it's important to know what to look for when you're deciding on the CRM service you want to depend on.
What to Look for in CRM Software
Scalability & Customization: The CRM software that you use should be able to scale alongside your business, adapting as you grow to handle more customers. Customization features also important, because every business is unique and has different needs when it comes to customer relationship management.
Insights & Analytics: By having the ability to analyze how your customer service efforts are working, you can more easily determine what you should do more of or less of in your customer relationships. Good CRM software should provide you this information so you can understand what your customers are doing on your site and how they're interacting with your business.
Personalized Customer Support: Every customer journey is unique, so you need to utilize software that changes and adapts to each one. Your ideal CRM software will have tools that you can use to personalize support, whether it be through live chat, customer profiles, or behavior-based automations.
Streamlined Operations: One major benefit of using CRM software for your customer service process is having all of your operations working together in one place. You want the CRM software you use to be able to easily provide you with the tools you need to streamline the process, usually from within a dashboard that makes automations, integrations, insights, customer data, and more work together seamlessly.
Best eCommerce CRM Software
Your company's CRM software needs to be all-encompassing and come packed with all of the features you need to effectively run your customer service department. There's a lot of choices out there when it comes to CRM software, so we've selected three to dive into today.
HubSpot CRM
HubSpot CRM is a free software that comes with a surprising variety of features that you can utilize for your customer service operations. With a built-in reporting dashboard, you'll have access to company insights, deal tracking, pipeline management, email tracking and notifications, prospect tracking, and more. You're also able to schedule meetings, utilize a team email, and use several other productivity tools that can streamline processes within your team.
On the customer relationship side, HubSpot's CRM software gives you access to live chat (and chatbot builder), contact management, email templates and marketing tools, custom forms, ad management, contact's website activity, support ticketing, a conversations inbox, and more. Their service also gives you the option to integrate with several third-party apps, such as Gmail and Outlook. HubSpot's service really stands out because of the sheer amount of tools it offers free-of-charge, so we definitely recommend you take a look.
ReadyCloud
ReadyCloud CRM software costs $24 per month with a 2-week free trial. ReadyCloud is unique among other CRM software because it's focused on multi-channel eCommerce, making it easy to combine all of your customer service into one place across all channels. Similar to HubSpot, they also give you access to a dashboard that includes real-time insights, but also offers seasonality reports, a color-coded events calendar, tasks, and more.
For customer management, you can get extremely detailed order reports with order and shipping timelines, shipping and returns reports, tracking numbers, return information, invoices, notes, and tagging. You'll also have access to contact management tools customer profiles with notes. ReadyCloud offers extra apps and plugins as well, if you'd like to add extra functionality to your processes.
Drip
Drip is CRM software that costs $49 to $122 per month, depending on how many active users you're going to be dealing with. What makes Drip stand out from other CRM software, and possibly why it costs more, is because it hyper-focusses on personalizing customer journeys and evolving as they change. Similar to HubSpot and ReadyCloud, you'll have access to an insights dashboard with customer data and behavior, but you'll also be able to use tags, custom fields, deep segmentation, behavior based automations, automatic revenue attribution, personalized content and more.
You'll be able to integrate Drip with third-party integrations, such as SMS and direct mail, as well as connect to your Facebook and Instagram accounts. Your customer service and in-house productivity efforts can become highly detailed with Drip, especially taking into account features like workflow split testing and the drag and click marketing email builder.
Contact Us Pages & Forms
When all else fails, your customers are going to need a way to contact your customer service team directly. There's several ways to approach this, but the most common are via Contact Us pages and forms that either exist as their own separate page on your website or as a widget that can pop-out for customers whenever they need it. While putting together your form of contact, there's a few best practices to keep in mind.
Tips for a Good Contact Us Page
Don't sound like a robot. You want customers to be comfortable contacting you, and they want to know that they'll be getting answers from a real human once you get back to them. A good way to reinforce this is by writing your contact form questions in a way that sounds approachable to customers; try speaking their language and use a tone that's human and understanding.
Keep forms short. Your contact forms should ideally be cut down to one page, and have as little fields to enter information as possible. Customers don't want anything to get in the way of getting the help they need from you, so make the process as simple as possible for them.
Provide other forms of contact. Some customers would rather contact you in a different way than a traditional Contact Us form, especially if they're looking for an answer right away. To help accommodate these customers, provide other forms of contact such as a phone number, support email, and even social media buttons so they can contact you however they prefer.
Make expected response times clear. Customers want to know how long it'll take to get a response back from you, so make those expectations clear right off the bat. Either provide your support office hours or average response times so that customers will have a better idea of how long they should expect to wait.
Best Contact Us Tools
Just like there's several different ways to get in contact with your company, there's also several different types of contact tools that you can add to your site to give your customer's easy and direct access to your support team. We're going to go through three of our favorites today that provide unique and effective customer contact solutions.
3dfeedback
3dfeedback is a user feedback tool that comes free with all Basic, Plus and Pro 3dcart plans. If you have a Startup plan, 3dfeedback will cost $29 per month. This app enables 3dcart merchants to add a feedback button onto their online store, which they can use to engage visitors that would like to contact them with any comments or concerns they may have. This feature can be customized to fit your store's brand and is a great way to build strong relationships with your customers, giving them a place to send you their thoughts directly. While this shouldn't be your only Contact Us feature on your site, it's a great supplement to what you should already have.
LiveAgent
LiveAgent is a customer contact tool that will cost $15 to $39 per month, depending on how many features you want access to. The basic plan includes all ticket features, including email ticketing, contact forms, automation tools, and a forum. Their middle-of-the-road plan includes all ticket features and live chat features, which includes the live chat, visitor monitoring, chat invitations, feedback management, multi-brand support, and chat reports. Their all-inclusive plan adds on a cloud call center, advanced social channels, time tracking, an audit log, advanced reports, and gamification features.
LiveAgent's software is a great tool that includes a wide variety of ways that customers can get in contact with your business, with live chat being it's stand out feature. Using live chat is a great way to speak to customers directly in real-time, solving their issues and answering their questions quickly.
Zotabox
Zotabox is an easy contact form builder that costs $9.99 to $49.99 per month, depending on how many visits your site has. With Zotabox, you can build your own custom contact form for customers to use to get in touch with you directly. They also offer a customizable promo bar, easy pop-ups, social media buttons and mobile bar, Facebook live chat, customer testimonials, cookie notifications, and other notification boxes. With their premium plan, they offer a countdown timer, store locator, email capture features, social coupons, A/B testing, and more.
Zotabox's service definitely stands out as one that focuses on giving you access to a contact form that fits your sites branding while working across all devices, due to its responsive compatibilities. Their service even comes complete with a dashboard to help you manage all of these tools, also giving you insights into how many impressions, actions, and conversions happened for each.
FAQ Pages and Knowledge Bases
Before customers turn to your customer service or support team for help with an issue or answer to a question, it's a great idea to have a self-help center that they can turn to first. Having a help center, like a Q&A page or knowledge base, will help customers guide themselves to solutions and save your team time that can be spent on customers who have more specific questions or issues. When putting together your help center, here's a few things to keep in mind.
Tips for an Effective Q&A Page
Keep it organized. Remember that your Q&A, FAQ, and/or knowledge base needs to be easy to navigate so that users can find the answers they're looking for quickly and without frustration. If it's hard to find answers from any of these pages, the ultimate purpose of providing helpful to customers is defeated.
Don't use complicated language. Just like your Q&A page needs to be easy to navigate, it also needs to be easy to understand. Your pages will be pointless in helping customers solve a problem or answer a question if your answers use technical language and jargon that makes it impossible to use or gain information from. Speak your customer's language to better help them understand what you're trying to say.
Add a search option. Especially if you have a large store with a lot of products, or if there's several types of questions that people may ask, it's important that your pages have search functions so customers can easily find what they need. There's nothing worse than scrolling for ages past questions that aren't relevant to theirs, so eliminate that by adding a search bar.
Link to your "Contact Us" page. Although you're going to work hard to ensure that your question pages are as helpful as possible, it's inevitable that users won't find the answer they're looking for. In this case, make sure that your support contact information is also on these pages so that users can easily get in touch with you to get their problem solved.
Best FAQ and Knowledge Base Tools
FAQ, Q&A and knowledge base solutions for eCommerce businesses can vary widely in features that they offer and methods of collecting support content. We're going to go over three of the most popular solutions to give your online store the help center it needs to provide effective support to your customers.
Answerbase
Answerbase is a Q&A and knowledge base platform that costs $19 to $249 per month, depending on how many features and users you want to have access to. Through Answerbase, you'll be able to create product Q&A widgets, a self-help knowledge base with web-based articles, a document and file library, community support with user generated content, and gamification features. You'll be able to add rich text formatting, video, images, and attachments to articles, as well as give users the ability to vote for the best answer, official answer highlighting, rewards and referral programs, and much more.
With the more advanced plans, you'll have access to team collaboration features, advanced customization, content drafting, user groups, and more. Answerbase's service is unique in just how many features it comes with that helps to support gamification and incentives, including expert leaderboards, reputation points, badges, skill recognition, and more.
TurnTo
While TurnTo also offers review services, their standout service is their community Q&A, which has a price that varies depending on the quote your company receives. TurnTo's service includes their Q&A knowledge base for every product, providing user-generated answers to customers asking questions about the product in question. You'll also be able to enable real-time search results for questions, ratings and reviews, and relevant content databases via their article library (which syncs to your existing content). Their service also comes with advanced moderation features and question management, equipped with language filters and algorithms that approve of valid questions.
TurnTo definitely stands out from the rest due to its advanced searching features, and the fact that their Q&A sections can be tailored to each product page.
Zendesk Guide
Part of the CRM company Zendesk, the Zendesk Guide is their proprietary help center that can cost $15 to $50 per month, alongside an additional free option for the "Lite" plan. The Zendesk Guide is also included in The Zendesk Suite plan, which can cost $89 to $149 if you want the entire Zendesk service. While Zendesk at large has a wide variety of CRM features, we're going to be focusing on its knowledge base, because it's one of the best tools from a reputable CRM company.
With Zendesk Guide, you'll have access to a knowledge base that's responsive and customizable to fit your site's branding, equipped with a WYSIWYG editor. You'll also be able to see reports on how your knowledge base articles are performing, how many support tickets are being solved, suggested articles based on frequently asked support questions, and an answer bot to provide customers with answers over a web widget, email, or other channel. Your team can work with your customers easily using Zendesk Guide too through the utilization of collaborative publishing workflows.
Product Reviews
One of the most powerful forms of social proof is the customer review. Other potential customers that want more information on a product can turn to real people who have bought it before them, giving them personal information that they'll be more willing to trust. Good reviews on your products are extremely valuable, and bad reviews are an opportunity to turn a negative experience into a positive one. Here's a few tips on how to approach customer reviews on your online store.
Tips for Product Reviews
Cut down on canned replies. If you're going to reply to a customer's review, then the last thing a customer wants to see from you is an automated response; especially if the review was negative. Take the time to reply to negative reviews in a way that shows you're personally listening to their feedback and are doing what you can to solve the issues they had. This goes for positive reviews too, because customers will be much more inclined to leave another positive review in the future if they were personally thanked for their feedback.
Encourage helpful reviews. When you prompt customers to leave a review for their order, make sure to ask them the right questions and give them the tools to leave a helpful review. By giving them additional options, such as pictures or product-specific scales, the reviews they leave will be more helpful to other customers looking to buy from you.
Ask for reviews at the right time. It's important that you give customers enough time to use your product before you ask for a review; but, you also shouldn't wait too long to ask either. Determine the length of your average buyer journey and send a review request when it's ended, which can take anywhere between 7 and 30 days. A great way to encourage customers to leave that review is by offering an incentive as well, such as a coupon code for their next order.
Best Review Tools
There's a variety of product and company review tools available that you can add to your online store, so we've collected our three favorites to look at. The review tool that you ultimately decide to use will depend on your company and its specific needs.
Yotpo
Yotpo is a free (premium via quote) review generation service that captures user-generated content to drive sales to your site. With their AI software, Yotpo collects reviews, ratings and Q&A information. Their service also utilizes review request emails, offers community Q&A, and allows customers to write on-site reviews via customizable widgets. You can make the review request even more custom by designing them to blend seamlessly into your site's branding, creating your own unique review questions and using coupon review incentives.
TrustSpot
TrustSpot is a customer review collection service that costs $79 to $399 per month, depending on the features you want and the size of your online store. With TrustSpot's service, you'll be able to collect company and product reviews, ask custom questions in branded email requests, obtain photos with reviews and use Instagram curation for product reviews. You also have access to a community product Q&A, similar to what Yotpo offers.
TrustSpot also includes a few on-site display tools, including product widgets, a review carousel, review badges, review banners, a review tab, widget design customization, and review blocks. You can also manage content using customer location, product groups, product and email blacklists, and more. Their customer retention tools will allow you to respond to reviews and analyze email analytics as well.
TargetBay
TargetBay is an online store review service, also called BayReviews, that costs $99 to $299 per month, with an additional free plan option and a quoted enterprise plan. Using TargetBay, you can collect reviews and user generated content for your company and products via their automated review collection emails (which send after every purchase and delivery). You can also use their service to send personalized emails, generate behavioral pop-ups, enable on-site product recommendations, and more. With higher plans, you can utilize Instagram curation, similar to what TrustSpot offers.
Wrapping Up
At the end of the day, the software and tools that you decide to utilize for your online store will depend on your company's specific needs and what you want to accomplish with your customer service strategies. But, don't forget that tools don't make the team; without great customer service and support staff backing up your chosen software, you won't meet the customer service goals that you may wish to achieve.