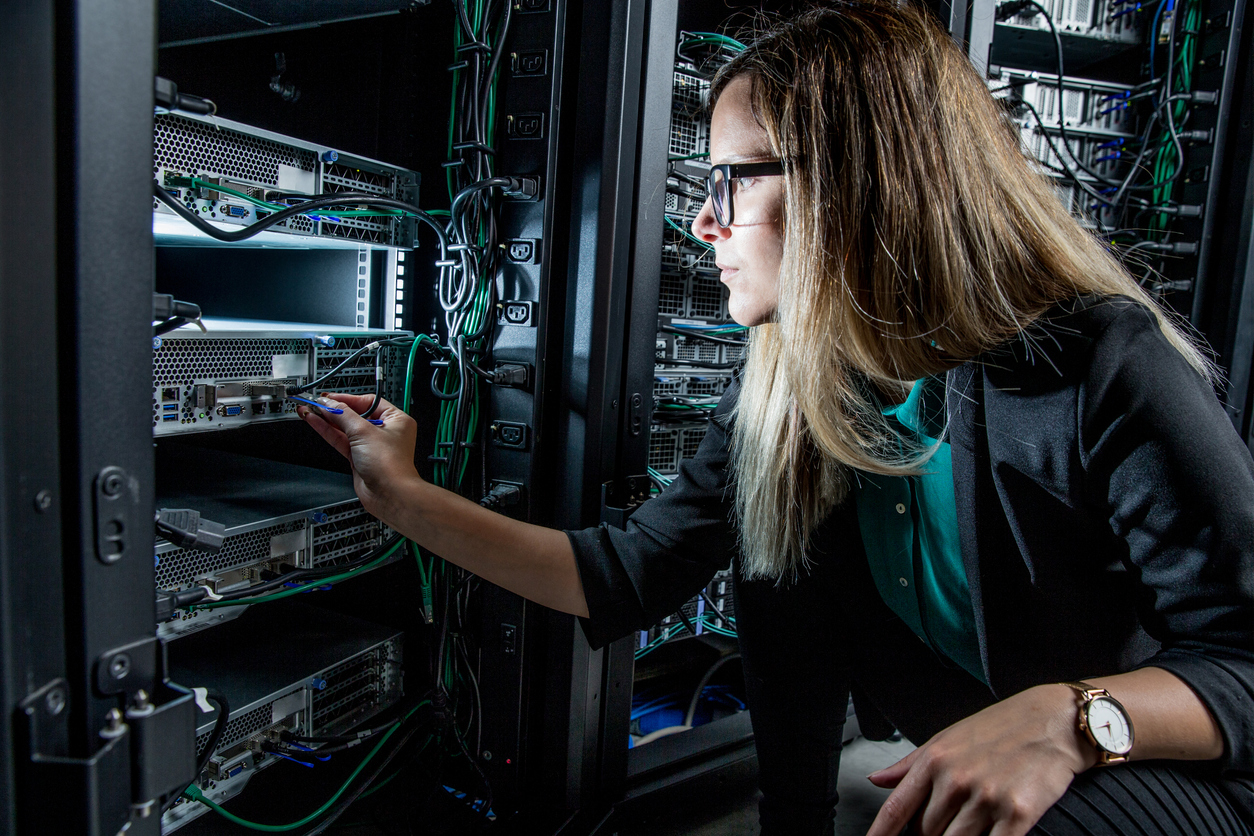 As an e-commerce business, you want customers to be able to reach your site any time of the day or night. So, what happens when your site is not available due to your hosting company? You lose sales and possibly customers.
What Is Downtime?
The time that a website is unavailable is called its downtime. This can be the result of something as simple as planned maintenance. That's usually not a problem, because you can tell your customers that you will be "closed" for a certain time period.
But what's much worse is downtime that occurs unpredictably. There are many possible reasons for this: DDoS or other hacking attacks, network disruption, over-subscribed servers, and poorly maintained or unstable servers. All of these are issues that better hosting companies prepare for and avoid.
Paying more to reduce your downtime is usually a good idea because every minute your site is down is a minute that you aren't able to serve customers. That means customers are ignored — some right in the middle of a purchase, which is extremely frustrating. If this happens a lot, people may give up on your business altogether.
What Is Uptime?
Web hosts normally advertise the opposite of downtime: uptime. This is typically reported as a percentage. The standard in the industry is 99.9% uptime, which means that they guarantee your website will be up 99.9% of the time.
That sounds impressive, but that 0.1% downtime represents 43 minutes per month.
Most businesses could live with that much downtime if it were distributed randomly for short amounts of time — a minute here and a minute there. But imagine you've marketed a big sale for Cyber Monday and your site goes down for a half-hour right in the middle of it. That could cost you thousands of dollars of lost revenue.
An extreme example of this happened to Amazon in 2013. Its site was down for just 40 minutes in 2013, costing the company an estimated $5 million — nearly $2,000 per second.
So, what do you need to know about uptime guarantees and how much downtime could really impact your business? The numbers might surprise you.
What Does an Uptime Guarantee Really Mean?
When comparing hosting options, most businesses start by reading hosting reviews (see WhoIsHostingThis). You might want a CDN for faster site speeds or need a host that integrates with a particular e-commerce platform. Reviews are a great place to compare features and find out if similar businesses have been satisfied with a certain host.
In addition to the features and integrations, it is important to pay close attention to whether the hosting company you are considering has an uptime guarantee and, more importantly, what that guarantee is. As it turns out, there is a massive difference in downtime between a 99% uptime guarantee and a 99.99% uptime guarantee.
Take a look at the differences in the amount of downtime allowed by the most common uptime guarantees in a calendar month. This is how much downtime your site can experience before being compensated, but more broadly, it is an indication of how committed the host is to server stability.
99.00% = More than 7 hours
99.90% = 43 minutes
99.99% = Slightly more than 4 minutes
As you can see, there is a massive difference between 99% uptime and 99.99%. While all hosts will have some downtime, minimizing unexpected downtime is critical to business success. Here's why.
Downtime Can Result in Immeasurable Losses
Consider this: if a host offers a 99% uptime guarantee, you are potentially facing 7 hours during which you are unable to process sales for customers. Imagine if the downtime happened during a sale or an especially busy time like Cyber Monday. Can your business survive that?
In addition to financial losses through missed sales, site downtime could impact your SEO rankings, as Google might punish your site for excessive downtime. It could frustrate users, who then head to one of your competitors to find the solution they need. In turn, your site being down could cause a regular customer to decide they don't need the solution you offer at all.
When lost opportunities are added to the mix, it is nearly impossible to calculate the true losses companies might experience from just a few minutes of extra downtime per month.
Lost Productivity Can Cost Your Brand Thousands
As our world becomes more focused on technological solutions, site downtime can impact more than just sales. If you rely on cloud-based applications, your employees may have nothing to do. This can result in many lost working hours, depending on the size of your company.
Customer service reps may be unable to see customer orders, developers may be unable to update code, and your sales team may not have access to the resources they need.
In addition to frustrating users, downtime can impact employee productivity and morale.
Excessive Downtime Could Indicate Security Issues
Websites go down for a variety of reasons. For example, a fan or a circuit in the server may fail, causing it to shut down. The software might need to be updated, or too much traffic may cause the server to overload. These are common issues that can often be fixed in just a few minutes. Or, they could mean replacing the server, which may take an hour or more.
However, consistent downtime may be a result of the host's failure to implement security measures properly. This could cause a host of problems, including lost data.
A few of the most common server security issues include:
Physically insecure servers that allow unauthorized access
Unpatched services, when admins fail to update the software to fix security issues
SQL-injection attacks
DDoS attacks
Trojan horses.
If your site is consistently going down, it is time to look at your host's security protocols. If they are not maintaining a safe, secure environment, you could have much bigger problems like leaving your customers' sensitive data at risk.
Keep in Mind: Many Hosts Offer an Uptime Money-Back Guarantee
Keeping an eye on your site's downtime can have monetary benefits as well. Most hosts back-up their uptime guarantees by offering a service credit if they happen to fall below their listed uptime.
For example, if your host guarantees your site will be available 99.99% of the time, but your site was down 10 minutes in a single month, you may be eligible for a refund, often up to the cost of one months' service.
Keep in mind, however, that most uptime guarantees do not cover planned downtime for things like server upgrades or if the downtime was a result of actions you took, such as making a mistake updating code.
Pay attention not just to the uptime guarantee the host offers, but also the terms of that guarantee. For example, 3dcart, like most hosts, offers a service credit that can go up to the price of one month's fees. Some hosts offer an uptime guarantee but make no mention of what happens if they fail to meet it.
Final Thoughts
All hosts will experience some level of downtime. Hardware fails, hackers attack, and most hosts have planned downtime for system maintenance.
However, extended downtime can seriously impact an e-commerce business' operations, resulting in large financial losses in a short time. It can also impact the trust customers place in your brand, which can have long-term impacts on the way your company is viewed and whether customers return to your site.
It is especially crucial for e-commerce companies to pay close attention to hosting uptime guarantees and ensure the host they select meets the uptime guarantee they advertise. As hosting solutions move to the cloud and other virtual technology solutions, higher uptimes are becoming the norm. Your business cannot afford to settle for less; now you don't have to.