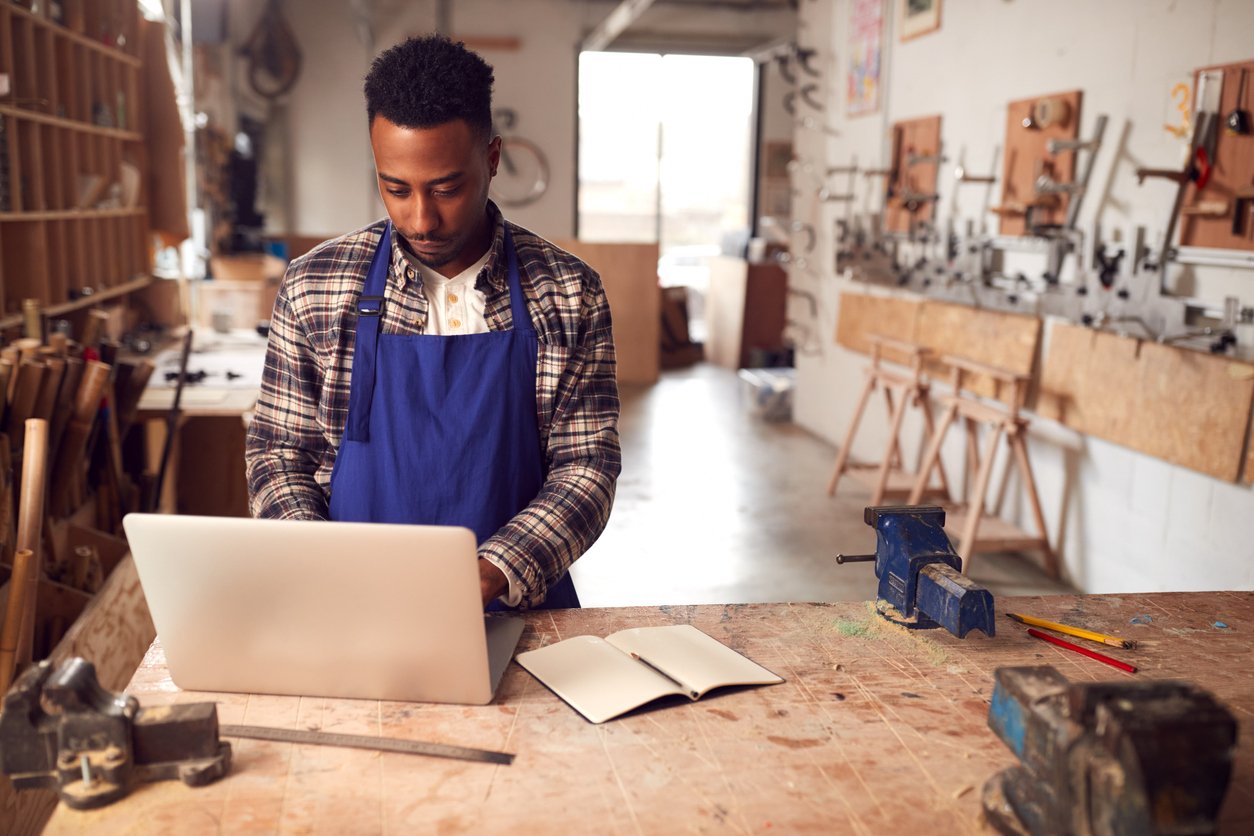 Shopping behavior has irreversibly changed since the advent of smart technology. Specifically, shoppers now have the ability to complete shopping cart checkouts from a mobile device in record time with all of their payment information saved. And now, due to global happenings in 2020 and 2021, more compelling reasons have surfaced as to why consumers are choosing to online shop, safety now competing with convenience as their primary motivation.
Additionally, brick-and-mortar stores themselves are finding it critical to transition to an online platform. When your store is told it can't operate physically, what else is there to do in order to survive?
Accordingly, data shows that the "eCommerce share of the retail market increased as much in the first half of 2020 as in the last five years" — and it doesn't show signs of slowing down much either. As more and more consumers get accustomed to doing all of their shopping online (and with more reasons why they should be digitally shopping too), there's a good chance that a significant portion of the consumer base will never return to brick-and-mortar stores.
All of this means that if you're a brick-and-mortar store that doesn't have a strong online presence, now's the time. But unlike in the past when an "online presence" meant social media accounts and a functioning website, 2021 requires that your online presence is compatible with online shopping habits. In order to survive and grow in this changing market, you must have an easy-to-use online shop complete with digital shopping carts, payment processors, and systems for shipping and returns.
Why Should You Make the Move to eCommerce Right Now?
The good news is that brick-and-mortar stores are making a comeback. With more consumers excited to get back to "normal," some shop owners are actually noting a surge in customers that outperforms pre-pandemic numbers. Even so, it's still smart to make the shift to an eCommerce website right now.
Not only has 2020 taught us to be prepared for everything, but in offering your customers an ability to shop online you give them another way to remain loyal to your brand. Your current customers have made new habits and, by creating an online shop for them to use, you allow them to continue to give you support.
Additionally, moving your brick-and-mortar store to an online platform expands your business's opportunities; when you sell products online, your audience grows significantly — as can your revenue. As long as your physical store and online store offer the same branding, products, and overall experience, your customers (whether returning or new) will be happy.
How to Move Your Brick-and-Mortar Business Online in 8 Steps
1. Choosing an eCommerce Platform
The first step to creating an eCommerce website for your brick-and-mortar store is selecting a platform. Just like you selected a building for your physical store, your eCommerce platform is the foundation for everything else you'll build. Similarly, you could have chosen to build your brick-and-mortar store from scratch, but most likely you chose a building and space that already existed or that was built by someone else. The same is true when it comes to choosing an eCommerce platform: you can either build it yourself or take an easier route by choosing one that already exists.
Unless you have a background in web development, you'll want to choose an existing eCommerce platform for your digital store. Just like your physical store's location, the platform will give you a space that you can customize with your branding and products. When looking for the best eCommerce platform for your store, consider these questions:
Does the platform provide hosting? If it doesn't, this will be another separate cost.
Does the platform offer regular maintenance or are you expected to maintain the site yourself?
Will the platform work in tandem with other technologies and apps your store requires?
How much does the platform cost? Does this cost include all of the apps and add-ons necessary to keep your store up and running?
Can the platform be customized to suit your business's needs?
2. Registering Your Domain Name
Your domain name for your online store is important because it is what you'll direct customers to in order to complete their online purchases. In many cases, the domain name will be your physical store's name, but this isn't always the case. Not only are many domain names already taken (including potentially your store's name), but some brick-and-mortar stores want to offer a slightly different experience online. For example, some businesses may want to sell only a certain subset of products online. Other eCommerce stores choose to have a catchy name for their website that might also increase SEO with certain keywords or phrases. An example of this would be a local shoe shop called Heart & Sole, which could choose the online domain "themostcomfortablerunningshoes.com."
Once you choose your domain name (and have checked that it's available), you'll be ready to register it, which can be done on a lot of different websites. Most of these website domain registration sites will also offer hosting options. If your eCommerce platform includes hosting, then you won't want to pay twice. Also, many eCommerce platforms have integrated hosting and free domain name registration to make the process even more convenient.
3. Designing Your Website
Your eCommerce website definitely doesn't need to be anything fancy. In fact, trying to make it overly fancy or complicated will only hurt your sales because customers actually want a simple, straightforward experience. The most important part of designing your website is making sure that it's clean and easy-to-use while still looking professional. Because eCommerce platforms have advanced dramatically over the last decade, a lot of the design work is done for you — all you have to do is customize and drop in branding.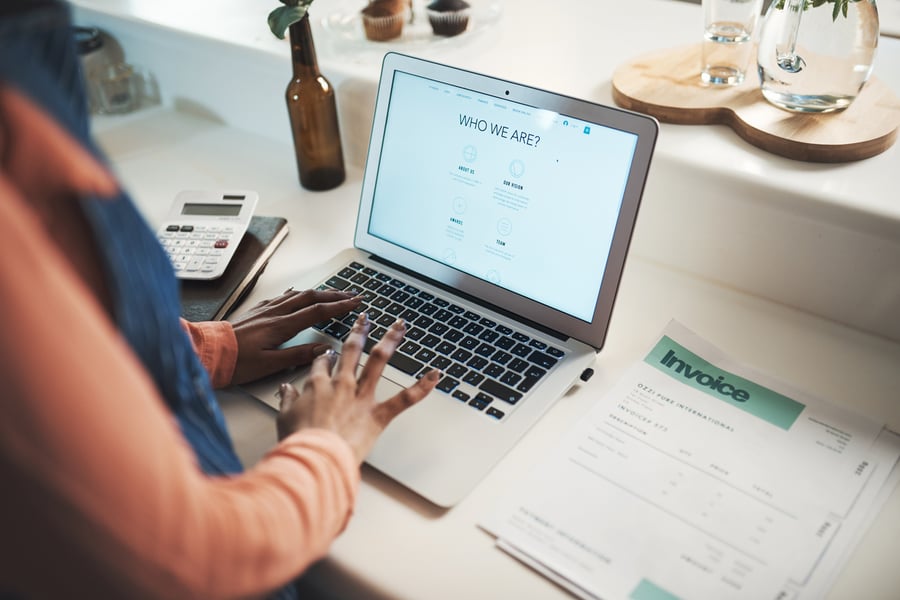 Of course, you can use a professional website designer to help you if you need it or if you have money to spare. By working with a professional designer, you can achieve more custom effects that can separate you from the competition and help your customers have a unique experience. But if you're not creating an eCommerce website because you think you need a lot of money or a lot of know-how, then you're definitely mistaken. You can get started right now with very little investment and have a great-looking online shop up and running in less than 24 hours.
While building and managing your website, make sure that you're using a good VPN to keep you and your customers' data safe and protected against cybercriminals.
Above all, make sure that your eCommerce website is mobile responsive. If your customers can't shop (or if the experience is less than ideal) on their phones, then you will definitely lose sales — and lots of them.
4. Adding Products to Sell
Because you already have a brick-and-mortar store up and running, it's easier for you to know exactly which products you want to offer in your online store. While some physical stores choose to offer every product online, most select those that are the most popular and/or are easy to ship (typically no more than 100 different products in total). You should consider using digital catalog software to create a good-looking and functional product catalog. Doing this helps you get your online store operational more quickly, but it also helps to simplify certain systems like inventory, shipping, returns, etc.
As you start to make sales online, you'll discover new trends and can update your online store's inventory and product selection accordingly. It's also a good idea to offer a selection of "special" products online, including those that are often specifically requested by current customers.
5. Determining Your Shipping Methods
One of the biggest reasons why online shoppers don't complete checkout is because of shipping procedures. Whether shipping costs make the total dramatically increase or because shipping takes too long, how you ship your products and how much you charge will determine the success of your online venture. Because of this, it's crucial that you calculate your shipping costs accurately, as well as select trusted methods of shipping for all of your products.
If you're just getting started selling products online, it's typically a good idea to try using a flat rate for shipping. Not only does this help you predict your costs, but it gives your customers peace of mind, too. As a reward for buying more products, most online shops offer deals that include free shipping when a certain threshold is met: "Free Shipping On All Orders Over $150."
6. Setting Up Payment Processing
In order for your eCommerce website to function, you have to be able to accept payments. This means having payment processing set up on the backend of your online store. If this sounds complicated, you'll be glad to know that it isn't. In fact, many eCommerce platforms include payment processors in order to simplify setup.
When choosing the right payment processor, you'll want to make sure that you're selecting one that is trusted by your audience, which means that it's well-known and used frequently. If you ask potential customers to check out with a payment processor they're not familiar with, then there's a good chance you will lose the sale altogether. You'll also want to choose a payment processor that works with any of the POS systems you already use in your store. This kind of integration will help make the transition to online sales even easier.
7. Adding a Contact & About Page
In addition to your product pages in your online store, you'll want to ensure that you have both a contact page and an about page. Both of these pages will help you develop trust with your audience, as well as set you apart from the competition. And while you don't need a professional copywriter to do this work, you'll definitely want to make sure that your writing is edited and checked for mistakes.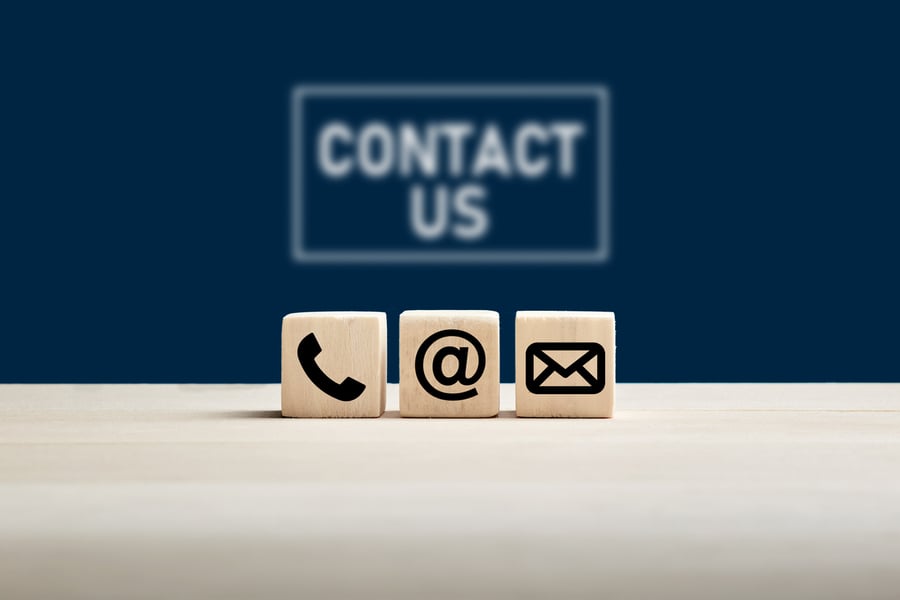 Your about page should tell your story, including personal details when appropriate. Instead of using stock images, make sure you use real photographs of yourself and your physical store as well. Sharing the journey of how your brick-and-mortar store started and how you now launched an online store is a great place to start.
Your contact page, although simple, is incredibly important. Having this page gives customers a point of reference if they have an issue with a product or just a question. By adding the address and location of your brick-and-mortar store, you can boost confidence, too.
8. Advertising Your Site to In-Store Customers
Because your brick-and-mortar store already has an audience, it's a great place to start getting customers for your eCommerce store. The more you can integrate your physical store with your online store, the more your online sales will increase. One of the best ways to do that is by including virtual customers in in-store events, which could include live-streaming or sharing videos via social media. You also want to start using your eCommerce domain in your marketing and branding, including things like hashtags if you're using them online.
You can even consider offering in-store customers an extra discount when they shop online to help spread the word and encourage initial online purchases to be made.
Conclusion
Setting up an eCommerce website for your brick-and-mortar business really isn't difficult. All it takes is a little bit of time and effort to start making online sales. Thanks to the latest innovations with eCommerce platforms, most of the work is done for you, which means there really isn't any reason why you shouldn't get your digital store up and running today.