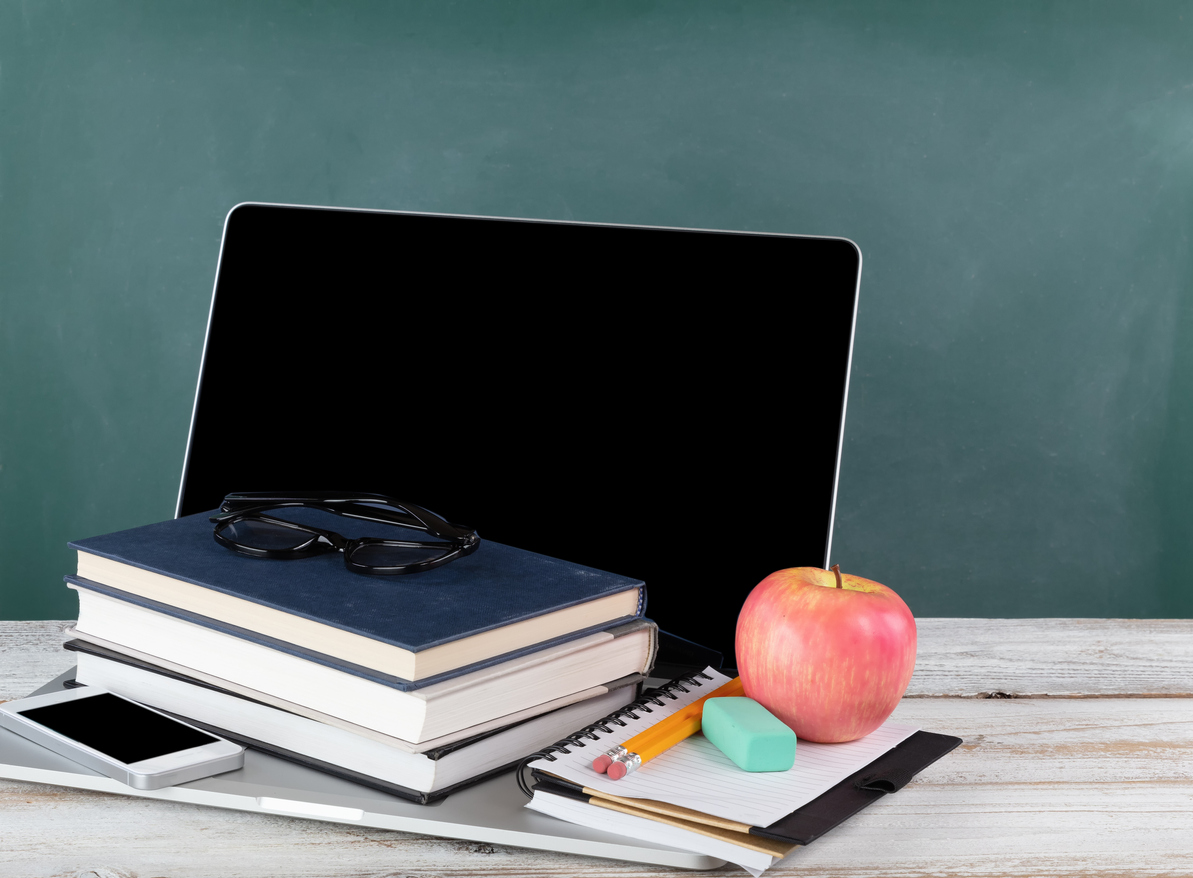 Nothing opens doors like education, and none of it would be possible without the hard work and dedication of teachers all over the globe. World Teachers' Day is a special holiday to commemorate their devoted efforts to bring knowledge to students of all ages and to help them find their passions and craft their futures. At Shift4Shop, we're immensely thankful to the teachers in our lives who helped us discover and hone our skills, whether in marketing, writing, design, development, or any other piece of the eCommerce puzzle.
As an eCommerce platform provider, we have a unique perspective on how eCommerce and education intersect. With the advent of online shopping, it's never been easier for parents to obtain the best school supplies for their kids, and schools themselves are finding creative uses for eCommerce to help raise funds and distribute necessities to their students. We're proud to be a part of that!
In this article, we discuss when and how a school can benefit from having its own eCommerce website, and how schools can access a special discount on an online store with Shift4Shop. To start, we've also included some eCommerce tips from educators that will come in handy for anyone interested in starting a business.
Janice Wald – Teacher, Author, Blogger, and Blogging Coach, Mostly Blogging
On the benefits of social media marketing: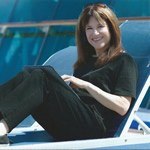 "I have been a teacher for many decades by day and run a blog as well. I have my Master's Degree in Education and am credentialed in Social Studies and English. I have a BA in Sociology. My blog was nominated for Best 2019 Internet Marketing Blog by the Infinity Blog Awards.
My best tips are to recommend you use social media marketing for these reasons:
Your audience is there. Three billion people use Facebook and one billion people use Instagram.
Instagrammers are young, engaged, and they are ready to spend money.
I have successfully marketed my business on Instagram by collaborating with influencers and using Instagram Stories. Templates exist which allow me to advertise several ebooks at once without an advertising budget.
You can also market your products and services using the Instagram feed.
Video marketing using social media to post your videos is the new norm. Most people are visual learners and love to watch videos. You can show people how to use your products in videos and have testimonials by consumers talking up your products and services. Your videos can be used on many social media platforms. I recommend the Instasize video app. An Instasize video tutorial can be found here.
Live streaming has become trendy on sites like Facebook, Instagram, and even YouTube.
LinkedIn is huge when it comes to use of testimonials since it's a site for professionals.
I use hashtags to promote my blog coaching services and ebooks.
Many Facebook groups have #PromoDay and allow you to promote your goods and services."
Drew Kalinski – Founder, Amztut
On the importance of personalization in eCommerce: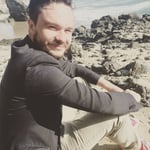 "I am an eCommerce/digital marketing enthusiast and the founder of Amztut, which is dedicated to helping budding entrepreneurs learn how to start and set up an eCommerce company without the need to buy an online course.
The key to modern success in business/eCommerce is personalization. Think of it as an add-on to your current marketing campaigns. The modern-day consumer doesn't want to spend money on a faceless company. They want to follow someone and to know the people behind the brand. It doesn't have to be the CEO; you can use your own employees or come up with a fictitious character. Think of the Geico Gecko, for example. Showing people that you are a real company with real people will help the consumer immerse themselves into your brand.
Personalization shouldn't stop at just establishing someone as the face of the brand, but should include personalizing your content. Create videos to show how your products are made, or images of your employees doing what they do best. Each of your email campaigns should address the user by their name. Every little detail of personalization helps not only to make the customer feel special but allows them to see the inner workings of your company. This helps to establish trust as you are not just another company trying to sell them something."
eCommerce for Educators
We mentioned earlier how eCommerce has made it easier for parents and teachers alike to get the best supplies for their students. Online stores have taken location out of the equation, so even the most rural schools (and homeschooling parents!) can access great resources to help their students. Many successful businesses sell school supplies online, covering a variety of needs for students and faculty. Here are some examples.
Montessori for Everyone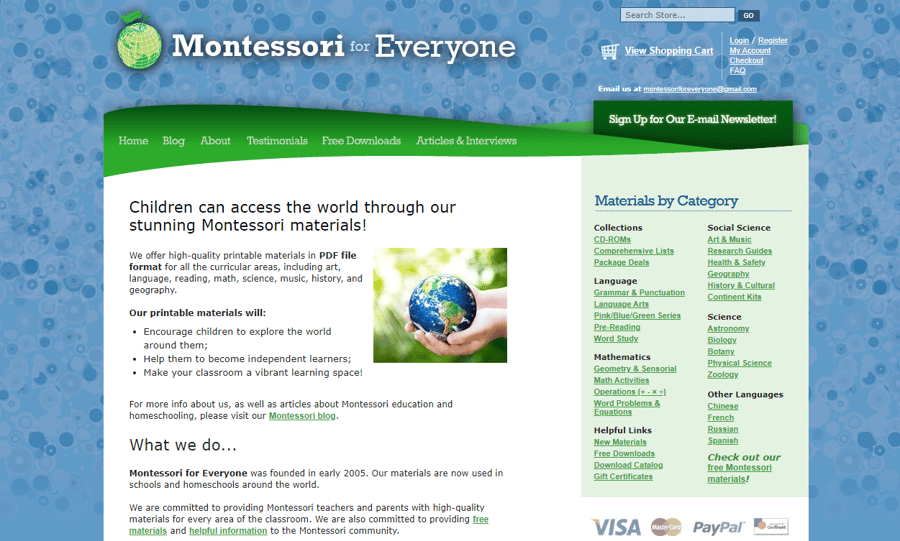 The Montessori Method of Education is an educational approach based on children's natural inclination to explore, learn, and exercise creativity. Montessori for Everyone offers a huge collection of Montessori materials for teachers and parents using this curriculum for homeschooling, including over 100 free downloads.
School Nurse Supply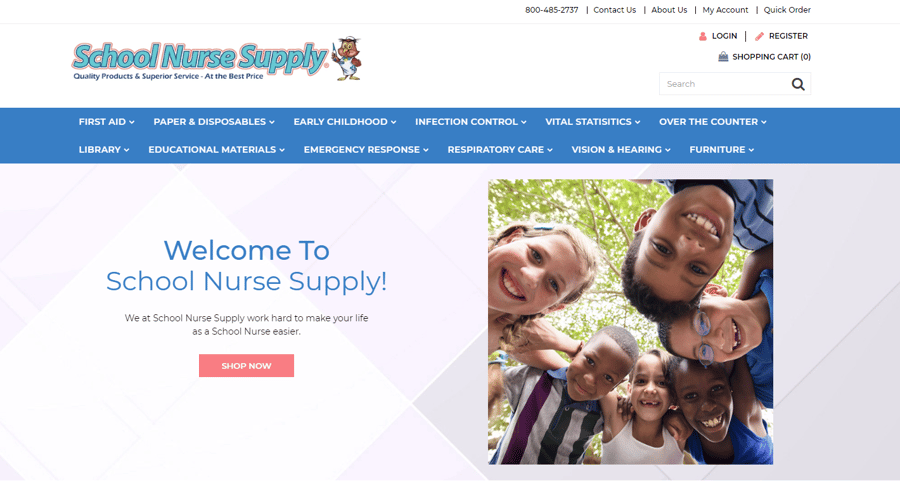 School Nurse Supply provides a huge range of products for school nurses, including everything from first aid supplies to furniture. Other products include safety supplies for early childhood, disinfectants and other cleaning supplies, diagnostic tools like thermometers and stethoscopes, and much more.
KidStart Supply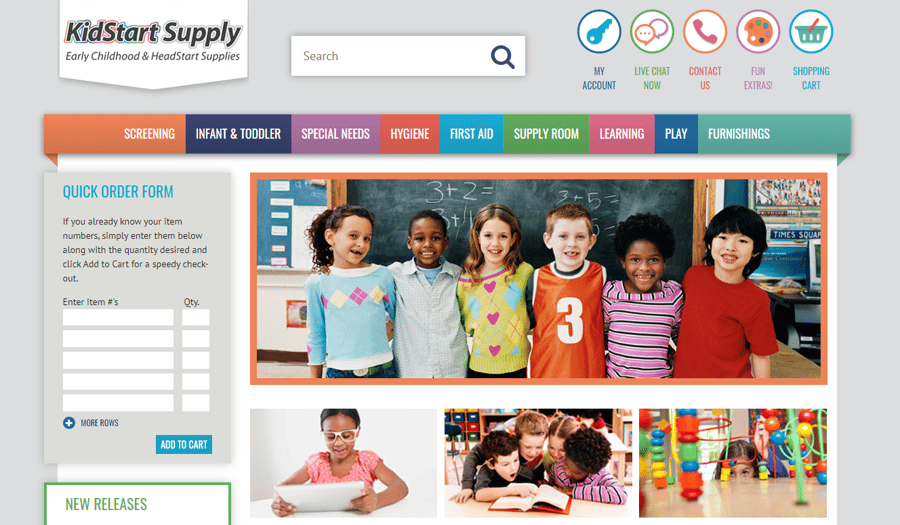 KidStart Supply sells early learning products for Head Start and Early Head Start programs, providing all types of supplies to provide the perfect learning environment for the youngest students, including those with special needs. As a division of School Nurse Supply, they also have a variety of first-aid products, making their store a true one-stop shop for early childhood learning.
Resumes for Teachers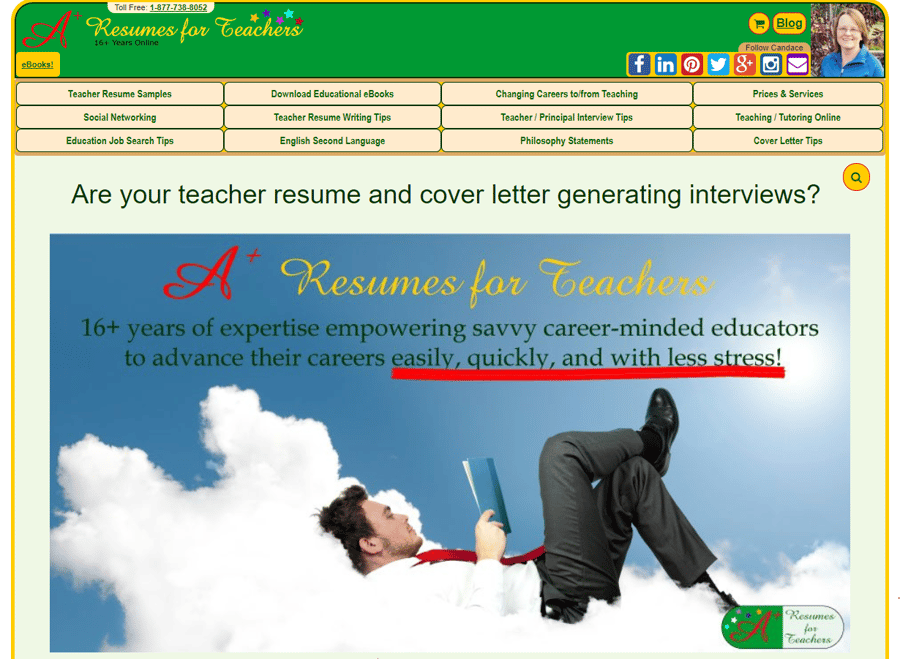 Resumes for Teachers helps teachers, coaches, corporate trainers, and all other types of educators advance their careers with a cover letter and resume-writing service. They are dedicated to helping match educators with the perfect positions to allow them to use their valuable skills to teach others.
Summer Bridge Direct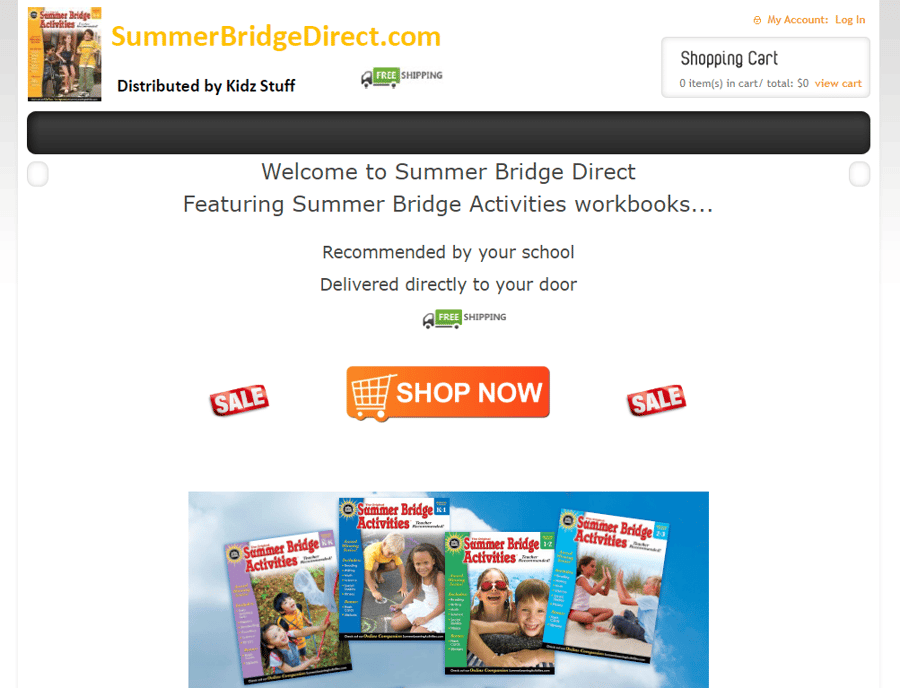 Summer Bridge Direct supplies the Summer Bridge Activities series to help kids stay on track during the summer and remember their lessons in preparation for the fall back-to-school season. Students of all ages are prone to lose some of their learned skills over summer vacation, and these books help prevent that, ensuring an easier transition into the next school year.
Online Stores for Schools: When Does a School Need an Online Store?
Going beyond school supplies and other resources like the examples above, schools themselves can benefit from having their own eCommerce website. Many people don't think of a school as being the type of institution that needs an online store, but there are several situations in which it makes sense.
Nearly all schools sell products at some point or another, including yearbooks and class T-shirts, whether during specific parts of the year or year-round. Some schools that require uniforms sell the apparel directly rather than pointing parents to approved retailers, and make them available during the entire school year to ensure transfer students can easily obtain them. All these items can be sold online quite easily.
The confusion lies in the concept of eCommerce as a global phenomenon specifically designed to sell products to distant customers. Since schools are local, some people naturally assume all their purchases from the school will be made face-to-face on campus. Of course, this is always a possibility, but there's no reason a school can't serve its students and their parents both offline and online. Many parents would jump at the chance to save some time by buying online, since they could make the purchase at any time rather than needing to visit the campus during specific hours. Schools also have the option of allowing online orders to be picked up, although shipping comes in handy for items the student is required to have on their first day (and would therefore order before the start of school), such as a uniform.
Most schools also hold periodic fundraisers, which is another natural fit for an online store. Any school can hold a donation drive year-round by allowing parents to donate through a website. A school could also choose to offer additional products for the purpose of raising funds, like a variety of apparel and accessories to help both students and parents show their school spirit. The benefits of shipping also come into play here, as students' relatives may also want to buy these items even if they don't live nearby.
Some schools offer more business-related electives or have an extracurricular Business Club to help encourage an entrepreneurial mindset among students. Today, eCommerce is a crucial skill set for anyone wanting to start their own business, so students can gain invaluable experience through involvement with the school's online store.
Parent-Teacher Organizations (or Associations) can also utilize an eCommerce website as their online headquarters, helping to raise funds or conduct other activities. News and upcoming events can be shared easily via a connected blog, such as the integrated blog module in Shift4Shop.
What Makes School Online Stores Different?
A school has different needs than a typical business, and their eCommerce websites reflect this. The major difference is that, while some schools desire publicity and can benefit from the same type of branding techniques as businesses, most schools don't need to engage in the same type of marketing. Schools already know who their customers are (the attending students and their parents), so they don't need to advertise beyond getting the information out about their website.
Another important point is that a school's eCommerce website has no direct competitors targeting the same customer base. Unlike a general school supply store, with a school-specific store you won't find multiple, competing websites trying to serve the same students with school products like T-shirts and yearbooks. Each school has a monopoly on its own products. This means building an online store for a school can be much easier and faster than building one for a business, to the point that design itself may not be a concern. As long as the school's eCommerce website works perfectly and preferably uses the school colors, no one is going to judge the "brand." The same is true for PTA/PTO websites. This degree of freedom is wonderful for faculty, who are already in one of the most notoriously busy careers.
Let's look at some examples of school online stores.
Maria's House Montessori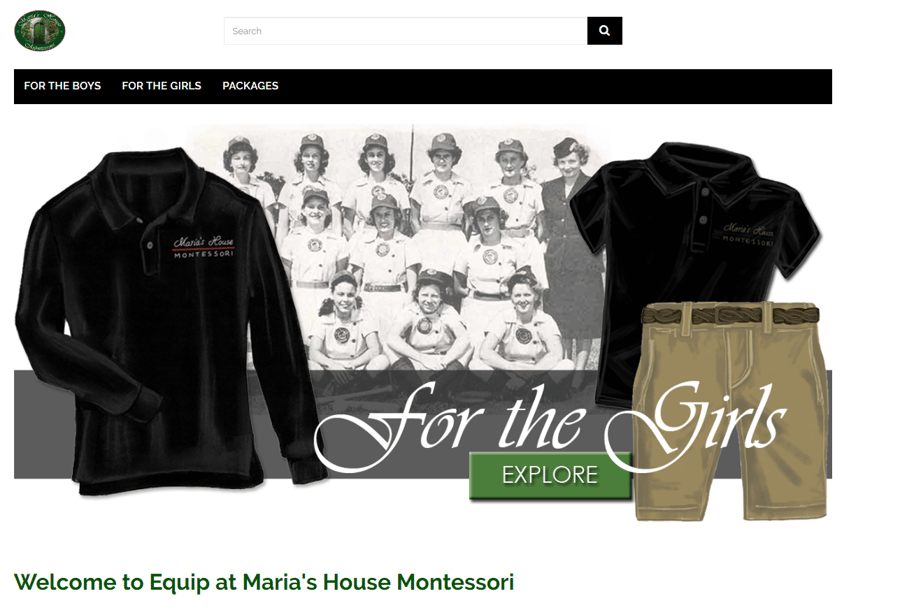 Maria's House Montessori is based in Doylestown, PA and offers a 5-day Montessori educational experience for children aged 3 – 6. Maria's House is a large estate with plenty of indoor and outdoor space for learning and exploring, so their online store offers durable uniform clothing for boys and girls to wear during their time at the school.
West Shore Christian Academy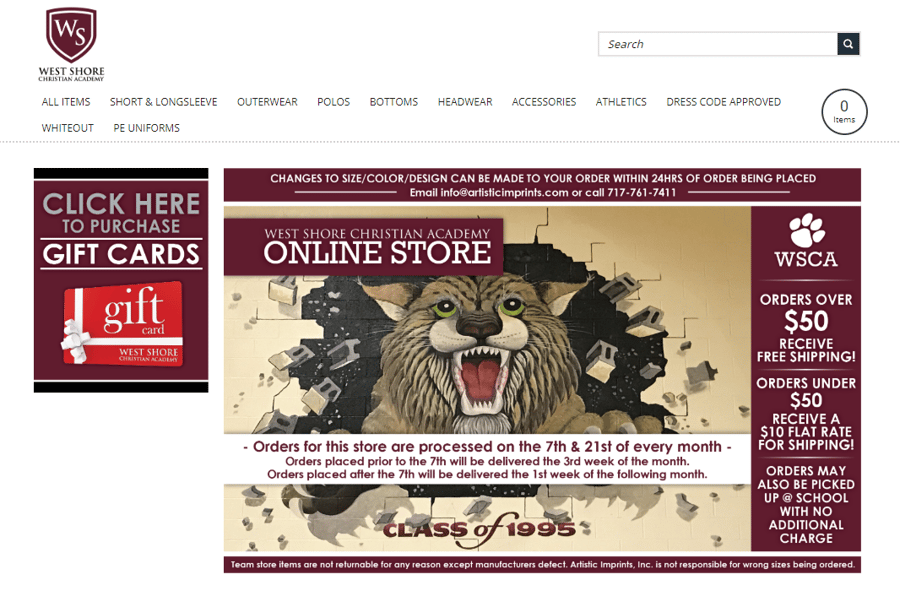 West Shore Christian Academy is a Shiremanstown, PA private school covering a full range of grades from pre-K to high school. They maintain an online store selling a variety of items for both students and alumni, including casual and sports apparel, hats, car decals, and more.
UPMC Pinnacle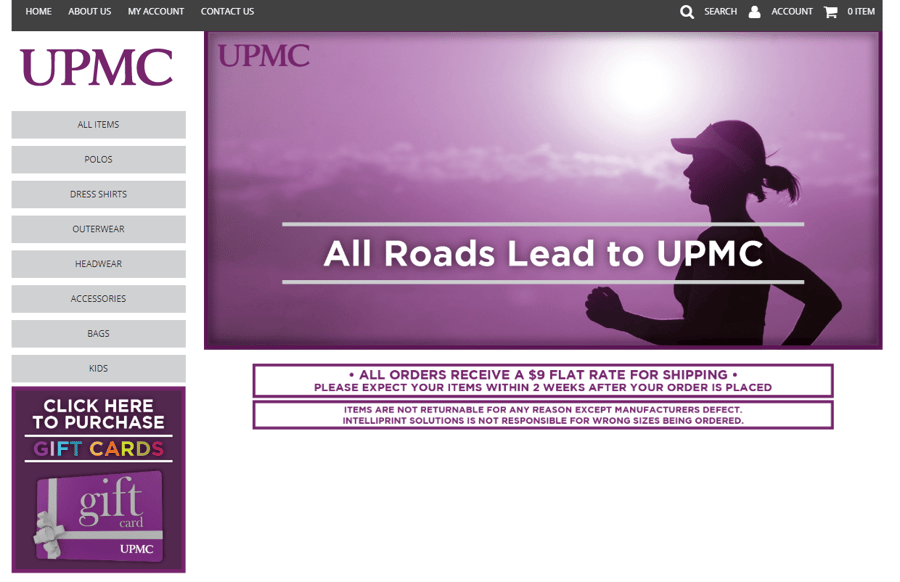 UPMC Pinnacle is a healthcare provider based in the University of Pittsburgh Medical Center. Their online store offers a wide selection of apparel and accessories, including apparel compliant with the UPMC uniform guidelines.
Cleveland Metropolitan School District
The Cleveland Metropolitan School District uses an eCommerce website as a convenient way to make donations online. Senior class payments can also be made, which cover the production of senior t-shirts, the yearbook, and necessities for graduation.
Saint Theresa School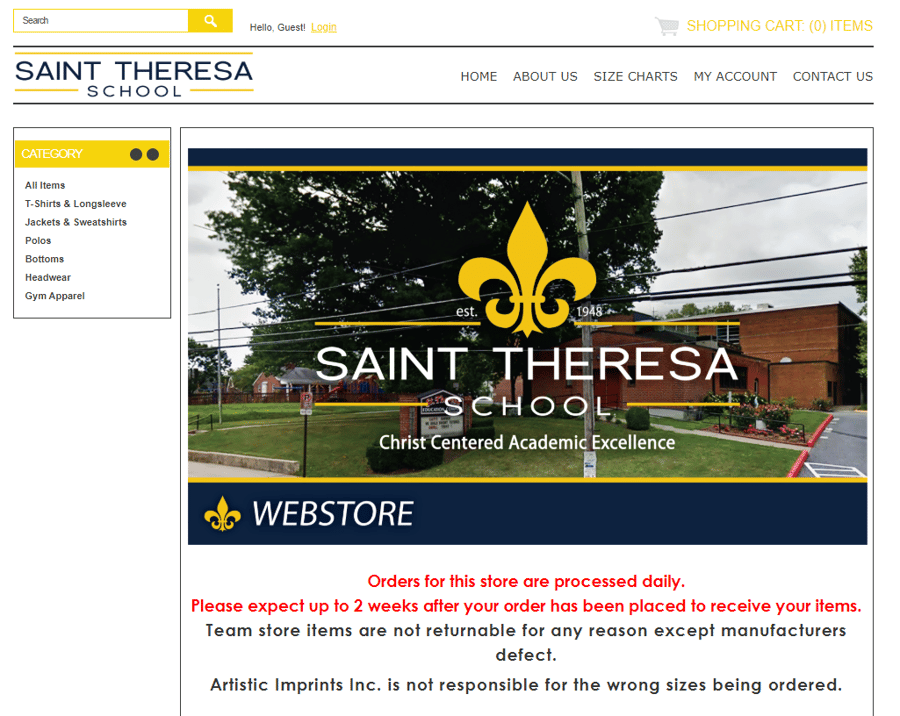 Saint Theresa School is located in New Cumberland, PA, and utilizes their online store to sell apparel including t-shirts, jackets, hoodies, polo shirts, and more. They also include school gym apparel within their selection.
Building an Online Store for Your School
As you can see from our examples, having an online store can assist a school in fundraising and distributing school apparel and accessories, whether for uniform requirements or simply to show school spirit. Shift4Shop is proud to host online stores for schools, and we offer a special eCommerce website plan for schools and PTOs to allow more schools to expand their horizons in this way. This plan includes a full suite of website design and product management tools, at a reduced rate.
Shift4Shop is proud to host eCommerce websites for the schools and school suppliers we featured in this article. We would also like to thank our contributors for inspiring us with their eCommerce tips. After all, inspiration is a core part of education!