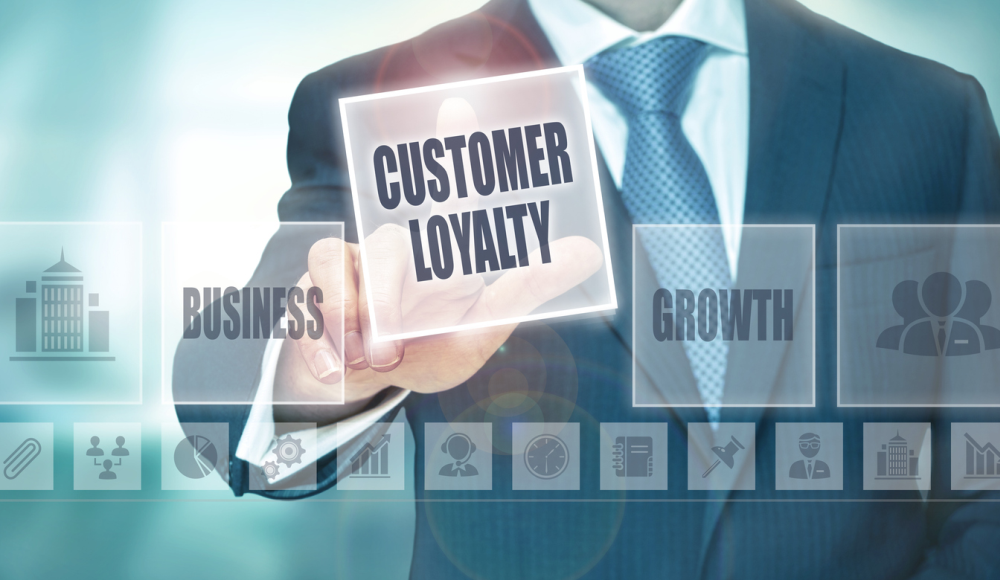 Once you find your target audience, what's the next step for your company? Maybe you're able to reach new customers with some consistency, but they never stay for the long haul.
Customers stick with your brand through both the highs and the lows are one of the most important relationships a company creates. We all want to present ourselves as worthy of having that dedicated group of customers.
So how does that happen? What are the best ways to engage your audience with your brand and keep them engaged?
We've collected the top ways to increase customer loyalty in the most efficient ways.
Have a Strong Customer Support Priority
If you want to improve customer loyalty, putting a focus on customer support and service is one of the best things to do. We all know that answering our customers' questions and concerns is an important part of running an online store.
But you'll need to do more than that if you want your customers to return without hesitation.
Ensure that your replies to those questions get to customers in a speedy time frame and with a tone that makes that customer feel comfortable. Instead of only fixing a problem, give that customer recompense for the inconvenience. Offer small discounts if they take the time to ask questions about your product.
All it takes is one bad experience with your customer support team and that customer won't ever return. When a customer feels valued by your company, they'll return, and better yet? They'll tell their friends about their good experience.
Offer Multiple Payment Options
Not all families are in the same financial boat as others. Some families might have no trouble at all placing a big order.
You lose out on a great sale if a customer isn't able to make one big payment, no matter how much they want your product. In order to give your audience the best possible opportunities to enjoy your brand, offer them different payment options.
From this, you'll appeal to both sides of the spectrum. And you'll do it without hindering someone from purchasing that product they want.
Plus, customers focus more on the manageable split sums and sometimes buy more from you than they planned to.
No matter the situation, your customers will thank you for providing them with these different options.
Implement A Customer Loyalty Program
Customer loyalty programs are a great system to keep your audience coming back for more.
Everyone wants the chance to get free or discounted items. If they get that chance while buying from a company they like, they'll enjoy the process even more. It will keep them wanting to buy from your company because those rewards are too good to ignore.
It works best when you offer rewards that they want, something worth working towards. They'll sense something is up if the reward at the end is not desirable at all.
Include several different prize tiers and vary up the types of rewards as well. Anything from a discount to a free gift is something that your customers want to receive as a reward for their loyalty.
And by including tiers in your loyalty program, you'll still satisfy those customers who are loyal but not to the same degree as your most loyal customers. Giving them rewards they're capable of achieving might end up making them even more loyal to your brand in the future.
Show Off The Personality of Your Brand
Customers don't want to interact with a big faceless company. They want to feel as though they're engaging with a person behind it all. They want a brand with personality and interesting interactions they tell their friends about.
Talk to your customers in ways beyond making a sale. Send emails explaining your company's future ideas and ask for their feedback. Engage in some holiday cheer and send them a festive card in the mail.
Whatever personality you choose for your brand, ensure that you stick to it. If you want to show off a humorous side, don't forget to include that funny cat video with your sales pitch. Embrace that personality and let it color every interaction you have with your customers.
Going a little over the top makes you seem more relatable.
Use Honesty In All Interactions
Honesty is key when it comes to client loyalty. Even when it means you lose out on a sale, it's better to be honest with your audience. No one wants lies and your customers will appreciate when you speak to them like a person rather than a business.
When using full honesty with a customer, that customer will go away from the interaction feeling positive with your company.
They'll remember how up-front you were about the topic and they'll be more trusting of your brand in the future. They'll tell the story of the interaction with their friends.
And, if you keep the truth from a customer to ensure a sale, they'll tell their friends that story as well. In this case, you'd generate a bad reputation and lower the overall loyalty to your brand.
With so many people using the Internet and social media these days, it's much better to have a positive reputation garnered by honesty. Your customers won't accept anything less.
Keep a Consistent Social Presence
Social media is a powerful asset to your brand. It's an excellent way to interact with your customers outside of the business setting. You present your company as more modern and accessible when you have a strong presence on your customers' favorite media.
It's also a great way to share current sales and deals that your customers might not notice otherwise.
It's an easy avenue to explore code discounts and other small rewards to anyone who follows you on your chosen social network.
Plus, social media marketing gives you all the right tools to be found by new customers all the time.
Listen to Every Customer Review
Listening to criticism is the best way to move your company forward. Instead of taking offense to a bad review, offer the customer compensation for their experience and try to implement change. Chances are the vocal customer isn't the only one having a similar issue.
So take a clear look around and figure out how you can make their experience even better.
When your customers feel as though you are taking their opinions to heart, they'll want to engage with your company even more. They'll feel like a valued partner rather than a simple customer for you to get more money.
When your audience sees the changes happening to the company, they'll be even more grateful.
You, unlike other companies, took the time and effort to fix the problem instead of pretending it never existed.
Converse With Your Customers Regularly
It's a typical occurrence to send your audience reminders about sales or special deals going on at the moment. But what about during the off times?
Your customers want more interactions than sales pitches. Don't forget to send them messages that have other information in them. Make the subject useful and interesting so that it doesn't go straight in the trash.
A tutorial about how to use your top product to the best advantage. A brief look at how a certain product is made. A holiday greeting to spread some cheer.
Even a follow-up questionnaire asking for their feedback is a great way to keep that delicate conversation going. If your customers only hear from you when you want them to join in on a sale, they're going to start ignoring your messages altogether.
But if you give them engaging material that suits their interests, they'll want to read every mail you send out. They'll feel more inclined to shop during that sale because you've stayed a strong presence in their minds.
Pay Extra Attention to Loyal Customers
It sounds nice to say that you shouldn't play favorites. In this case, however, the opposite is true. You should have favorites: the loyal customers you worked hard to make.
You want those loyal customers to feel appreciated. You want to remind them why they fell in love with your brand in the first place.
A customer loyalty reward system in a good start, but it's even better to do more than that.
Send them unexpected gifts to thank them for their continued support. Show your gratitude by giving them exclusive discounts for their favorite products. Send goodie bags with free samples of new products and ask for their valued opinion.
Not only do you continue to remind them of your company, but you solidify your presence in their day-to-day lives. You're not a company, you're a friend who looks out for their best interests.
Increase Customer Loyalty By Being a Brand They Want to Remember
At the end of the day, the best way to increase customer loyalty is to look at your company from a customer's point of view. Look at it with an unbiased eye and ask yourself: would I want to remember this company?
If the answer is yes, then congratulations! Keep doing what you're doing to make your customers happy.
If the answer is no, then you still have work to do. And that's okay. With the help of these tips, you'll find yourself on the right track in no time.
Ready to begin? Check out how to get started by finding your target audience!
Need to start from the beginning? Learn how to build your online store.