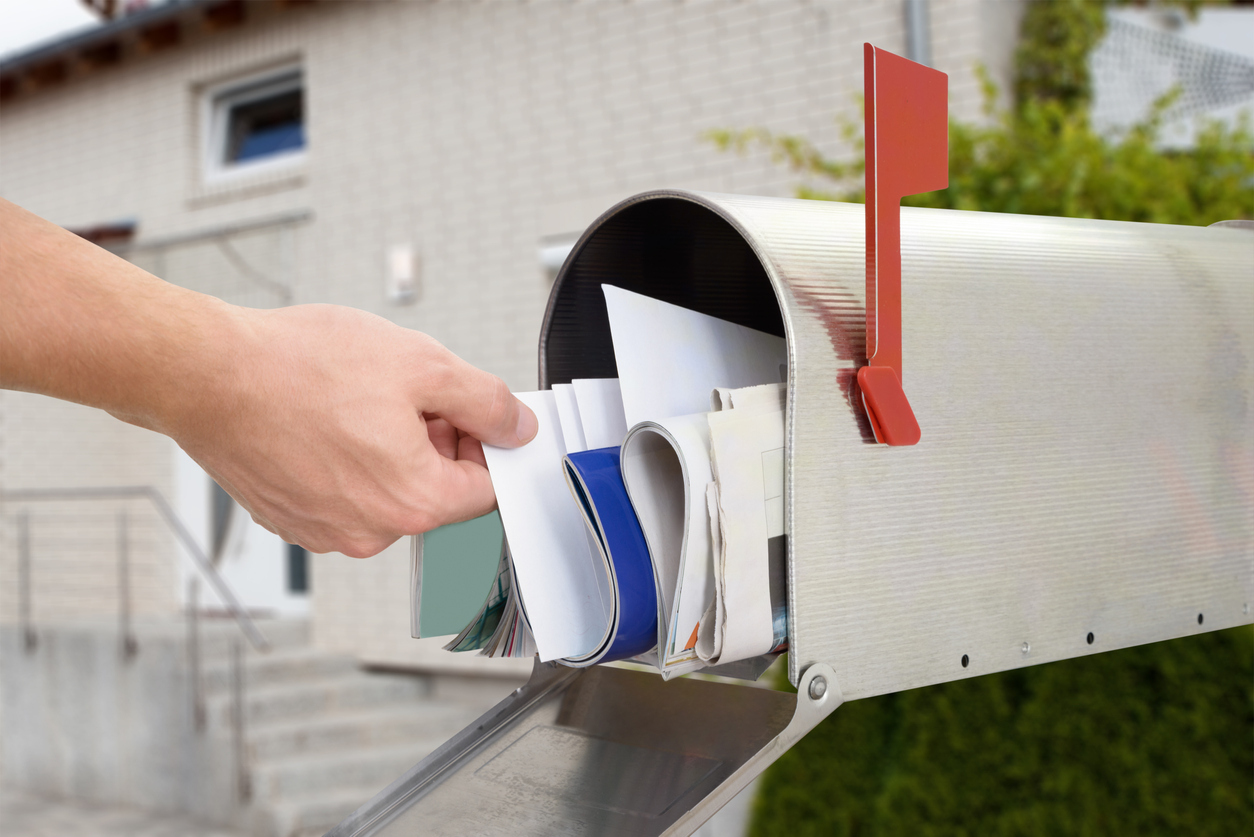 The goal of every email we send out is to reach the reader. To convince people to open the email, we come up with catchy previews and subject lines. To make sure the recipient is interested enough to click on links, we create enticing copy and sleek visuals.
However, all of these things are as good as dead if the email doesn't land in the inbox in the first place.
Marketers characterize the share of all successfully delivered emails as the deliverability rate in email campaigns.
There are several factors that determine email deliverability. For one thing, you might fail to reach your audience because most emails in the subscriber base are invalid or outdated – a so-called "hard bounce." Possibly, a recipient's inbox is full, the email is too large, or the server does not respond; all of these variables influence deliverability rates.
In this post, we'll discuss how content impacts whether an email reaches the reader's inbox successfully. You will find out why some emails are marked as spam, what the best design and copy practices for high deliverability are, and the mistakes that could limit your access to readers.
Why Are Emails Marked as Spam?
An average user is constantly bombarded by dozens of campaigns. If every email that marketers send us made it to the inbox, email clients would be ineffective and difficult to use. That's why all providers filter out emails and send irrelevant or highly promotional emails to spam or "Promotions" folders.
As email users, we are usually grateful for these filters. As marketers, however, we want to bypass them and ensure we get an eCommerce newsletter straight to the subscriber's inbox.
The first step towards high email deliverability is to understand what the red flags for the spam letter are.
Upper Case Overuse
You might think that USING ONLY CAPS is a good way to attract readers' attention and stand out among competitors. Turns out, not only does typing in all caps feel like yelling, but it's actually frowned upon by email host filters and makes your emails 30% less likely to get a reply.

Exclamation Mark Overuse
Generally, using an exclamation mark in the subject line is a positive practice that can help increase the open rate by 10-20%. However, there's a difference between '!' and '!!!' – the latter is more likely to get your email flagged as spam than to ensure its high readability.
Image-Only Emails
Although a picture can often say a thousand words, at times there's no better way to convey important messages than in plain text. As images increase the size of the email by huge numbers, overdoing it with visuals may get you flagged as spam and tank the campaign's deliverability.
Poor IP Address Reputation
Sending your emails to people who haven't subscribed to the newsletter and aren't interested in the product you offer is the easiest way to get IP reputation damage and is one of the most common eCommerce SEO mistakes. Other than that, marketing experts recommend using welcome emails to warm up the IP address before starting a full-fledged campaign.
Domain Reputation
Most email clients don't rely on IP reputation alone when filtering emails, checking the reputation of the domain as well. The response to all messages sent by your brand is taken into account - the higher the number of people who unsubscribed from the email list or flagged the message as spam is, the higher the odds are of not making it to the inbox altogether. That's why brands should be extremely careful when they share email content, ensuring only relevant readers are included in the subscriber base.
Using a 'Do-Not-Reply' Address
Most email clients have official statements that using a 'do-not-reply' email for campaigns increases the odds of being flagged as spam. To ensure high deliverability, avoid using such addresses and create a brand inbox that allows you to stay in touch with subscribers and answer inquiries.
Overusing Links
Links are a powerful marketing tool and, in general, email users have a high tolerance towards them. However, spam filters don't. Even though, statistically, the number of links in the email is directly proportional to click-through rates, it doesn't mean marketers should go overboard, as high link density increases the risk of being flagged for spam. Using too many buttons instead of hyperlinks is also likely to negatively impact deliverability rates.
Using Special Characters in The Subject Line
There are plenty of reports stating the success of subject lines with hearts, stars, or emojis. In a nutshell, special characters are an effective tool if they fit the copy well and add meaning to the subject line. If you don't have a creative vision behind hearts or stars, consider removing them for good. In terms of deliverability, adding special characters feels like walking on thin ice, as such emails are commonly sent to spam or "Promotions."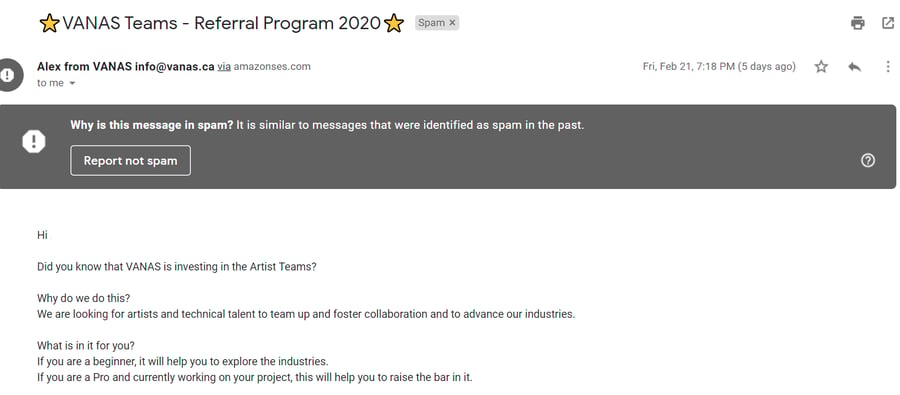 Content Mistakes That Affect Deliverability
Email deliverability is highly determined by the content of the campaign. Sure, there's a lot of credit to give to technicalities: IP and domain reputation, choosing the right email server, etc. Still, at the end of the day, the copy will decide whether your message will be delivered or labeled as spam.
What distinguishes effective copy from spammy emails you see in your "Promotions" folder? In our experience, rookie marketers often fall for the following blunders that kill deliverability.
1. Misleading Subject Lines
When it comes to subject lines, ambiguity is the decisive factor that can pull the trigger on the email. Email clients like to deal with messages that carry concise and clear messages – marketers should keep this in mind.
As for buzzwords in subject lines, there is still a lot of confusion among marketers. 20 years ago, the web was full of blog posts reporting the efficiency of emails that included the word "free" or "discount" – it's the polar-opposite now.
Take a look at the most common subject line spam triggers and remember to avoid them:
Fwd, Re
FREE, free, discount
Money, cash, prize
HELP, help, offer, donate
Find singles, dating
Work from home, revenue, income, satisfaction, double
Exclusive, never seen before, get now, buy now
2. No 'Unsubscribe' Links
We all appreciate subscribers and don't want to see them leave the reader base. Even so, you need to offer readers a choice to stop getting new emails. There's no way around placing a readable "unsubscribe" link at the bottom of the copy.
To make the most out of each unsubscriber, encourage people to specify the reason why they want to leave the list. This way, the marketing team will be able to determine if there's a particular segment in the subscriber base that finds the topic irrelevant. Remove such people from the email list to avoid spam complaints and deliverability fluctuations.
Keep in mind that sending emails without such links might not only get you flagged, but potentially fined according to FTC laws. Other than that, remember to remove an unsubscriber from the list within 10 business days to avoid legal compliance troubles.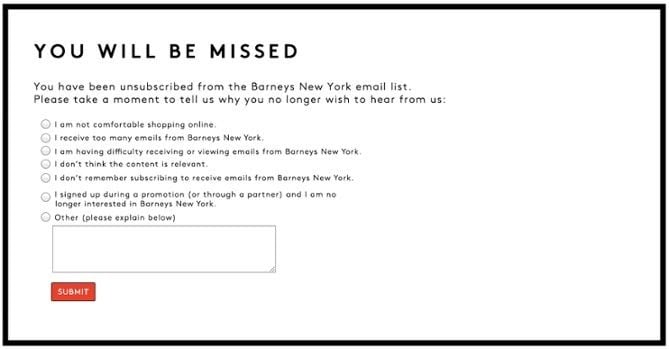 3. Using Link Shortener Tools
Link shorteners are, indeed, useful as they help ensure that your email designs are not cumbersome. However, these tools have been widely used by scammers lately, so readers are extremely cautious to click on links with unknown destinations.
Similarly, email client spam algorithms are wary of shortened links as well. If you want to shorten a link without jeopardizing deliverability, consider creating branded URLs instead.
To compare the two:
https://goo.gl/l6MS - generic shortened link
pep.si/link - branded link
Statistically speaking, a generic link is more likely to get flagged as a promotional or spam email compared to a branded one.
4. Not Keeping the Text-To-Link Ratio
This is another grey area of email marketing. Although there's no set-in-stone correlation between the number of links in the message and the odds of getting flags, marketers noticed that putting too many URLs in the copy impacts deliverability negatively.
If you want to ensure the filters will not flag your letter as spammy, follow the following link management practices:
Contextualize links & offer readers a short description of the destination of the URL.
Distribute links evenly throughout the copy so that they are separated from one another by 2-3 paragraphs of content.
Make sure the link will not redirect users to malware-infected websites.
Ensure that all links are working.
Best Email Content Practices for Deliverability
Since email is one of the chief deliverability drivers, email marketers need to be considerate about the practices they use when writing copy. To make sure your email is safe from spam flags, follow these simple writing tips:
Make it easier for people to unsubscribe.
When designing emails, ensure that the "unsubscribe" link is large enough to be noticeable. Cut the number of steps a user needs to take to remove themselves from the list. Most successful email marketing brands allow subscribers to stop getting newsletters as soon as they confirmed their intentions and specified the reason for leaving the list.
Highlight your brand.
Don't miss out on branded elements in the email content – add custom visuals that feature the company's logo and use an email address that's attached to your domain. By inserting brand mentions into emails, you help customers create a stronger link between the content and the company, increasing the odds of being the audience's go-to choice.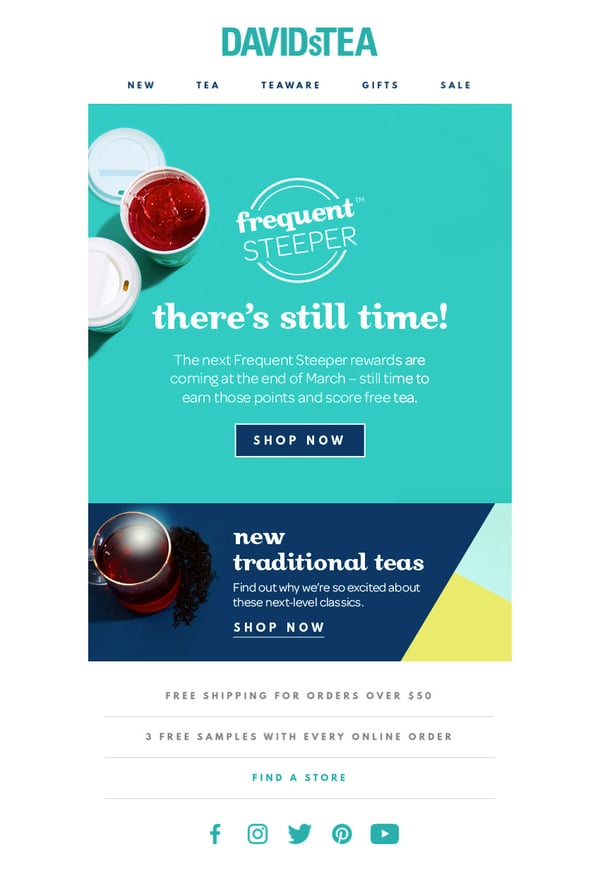 Use dynamic content.
Other than being a powerful email personalization tool, dynamic content is a solid email testing device. You can set up dynamic subject lines, change CTAs, links, or email body content depending on the user's location, time zone, or behavior. After giving multiple options a try, email marketers will be able to determine which CTAs and subject lines work better for a chosen audience segment.
Segment the audience to improve content relevance.
Segmentation – the process of dividing all subscribers into subgroups based on interests, locations, interactions with the brand, or other criteria – helps marketers improve email deliverability. For one thing, you will be able to appeal to people who are on different stages of the sales pipeline with custom campaigns. Other than that, grouping readers into segments and comparing their performance can help business owners determine which audiences should be prioritized in the future, what type of product people are the most excited about, and what local markets have higher potential than others. Thus, segmentation is a tool that helps increase your awareness about the campaign's performance, improve the reputation of the brand, get more conversions, and see higher open rates.
Balance text and images.
Strong images do catch the eye. However, an email marketer needs to be clear on how much visual content is too much. Combining the power of strong visual elements with lighthearted and valuable copy is the best way to connect with readers, no matter what Internet speed, device, or platform they rely on when reading the email. Other than that, make sure to add alt-tags to images so that a reader can fully understand the message, even if the email client disables visuals automatically.
Format emails appropriately.
Make sure the copy of the email looks neat, with text separated into paragraphs. Use lists and tables to group the most important points. Email marketers often implement the H1-H6 heading hierarchy to structure the copy – it's a helpful way to make text-only emails look stylish and skimmable.
Avoid excessive punctuation.
Refrain from using exclamation marks in the subject line and be mindful of how many special characters you put inside the email. Adding stars, hearts, or emojis will be powerful if these symbols have contextual value and help you convey the message of the email, as opposed to just being attention-catchers.
Link to trusted websites.
Linking to platforms with high domain reputation will increase your email's deliverability. Make sure the URL you are redirecting users to uses the HTTPS protocol and is not malware-infected.
Optimize the address.
Although it is tempting to create an original email address that will help the brand stand out, be sure to prioritize customers' convenience over creative value. Using standard branded emails like hello@domain.com, press@domain.com, or legal@domain.com is a good way to specify which type of inquiries you are handling and be confident that customers can remember and type the address in effortlessly.
Conclusion
While open rates, engagement, and CTRs are important email metrics, deliverability of your campaign should always come first. Keep in mind that content influences whether or not your message will be delivered safely a great deal.
To ensure stellar email deliverability, avoid spam trigger words, don't overuse links or excessive punctuation, and give readers a chance to unsubscribe if they don't want to get updates from you anymore.
Before sending an eCommerce email marketing campaign out, test its mobile-friendliness, design responsivity, and functionality (if the links are working, if the visuals load well). By combining continuous testing, trial-and-error, and established practices, you will improve the deliverability of your campaigns and bring yourself one step closer to a #NoFailMail.