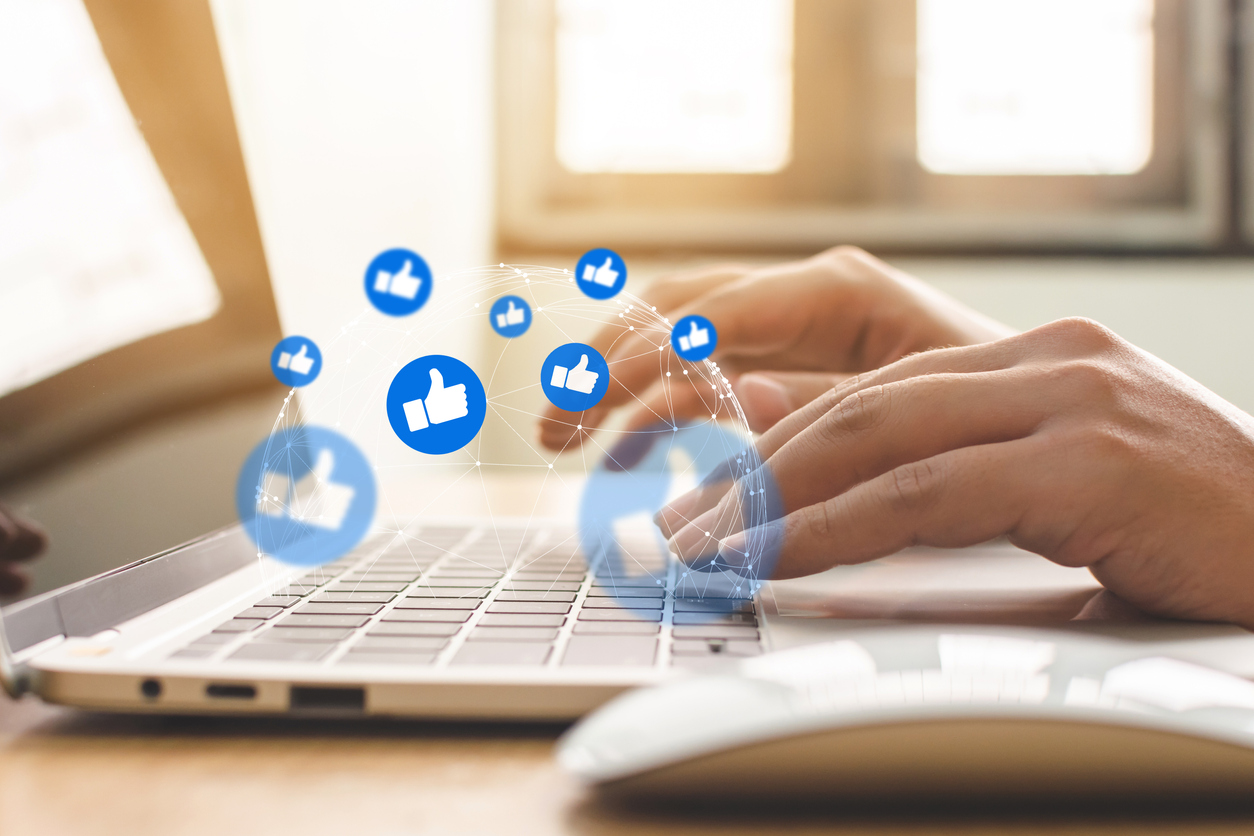 If you're thinking about advertising on Facebook but are not sure how to, this guide will help you create your very first ad campaign in a few easy steps.
Why Facebook?
When you advertise on Facebook, you reach one of the world's biggest communities of 2.3 billion users. Facebook users don't just log in to connect with friends and family, they also want to discover things that matter to them. Marketers consider Facebook to be the absolute most effective social advertising channel of our time. This is because millions of businesses, just like yours, connect people with products on Facebook.
Pages
Facebook Pages allow businesses to develop their brand, grow their audience, and start conversations with customers and people interested in learning more. The prequel to creating an ad is making sure you have your business set up as a Page on Facebook.
Business Manager
After you create your Facebook Page, the next step is to ensure you set up your Business Manager.
Business Manager is a Facebook tool that helps organize and manage your business. You need a personal Facebook profile to create a Business Manager account. You use your personal Facebook username and password to sign into Business Manager. It's a more secure way to log in than with just an email address and password. Using Business Manager, you can create and run campaigns using simple self-serve tools and track their performance with easy-to-read reports.
To create a Business Manager account, go to business.facebook.com and click Create Business. Enter a name for your business, select the primary Page and enter your name and work email address.
Choose Your Objective
Facebook ads can be as simple or sophisticated as you want them to be. You can create a new campaign in Business Manager using the "Quick Creation" tool or you can upload an existing campaign. Business Manager asks critical questions like what you want people to do when they see your ads. It could be sales on your website, downloads of your app, or increased brand awareness. Once you know your objective, you can adjust your reach and frequency accordingly.
If your business has enough purchase activity (~100 per month), optimize for down-funnel events (purchases), otherwise optimize for clicks or page views.
Select Your Audience
Using what you know about the people you want to reach—like age, location and other details—choose the demographics, interests and behaviors that best represent your audience. There are three ways to choose your audience:
Core Audience—based on location, demographics, interests, behavior, connections.
Custom Audience—contact lists, site visitors, app users.
Lookalike Audience—find people with similar interests as your current customers.
Tip: We recommend using Lookalike Audiences and Custom Audiences. Also consider location targeting depending on where products are being shipped to.
Which Platform or All?
Just because your ad was created on Facebook, it doesn't mean that it has to run exclusively on Facebook. You can also run your ad on Instagram, Messenger, Audience Network, or across them all.
Automatic placements enable Facebook to get the best results available from across all default placements. Because we can choose results from the widest range possible, automatic placements are typically the most efficient use of your budget and helps control costs. We recommend it for most advertisers.
Boost performance significantly with Automatic Placement of ads. Automatic Placement allows Facebook to decide on your behalf which surfaces to show ads on based on likelihood of conversion.
Set Your Budget
Enter your daily or lifetime budget and the time period during which you want your ads to run. These limits mean that you'll never spend more than you're comfortable with.
Pick a Format
Choose from six versatile ad formats—they're designed to work on every device and connection speed. You can choose to show a single image or video in your ad, or use a roomier, multi-image format.
The six ad formats are:
Image Ad: Adding a relevant image of your product or service can directly impact the success of your ad. You can choose to use a single image ad or use carousel, collection, slideshow, or Instant Experience to advertise with multiple images and video.
Video Ad: If your advertising objective is to reach more people, engage your audience, promote video views or drive conversions, video ads may be a great option for your promotions.
Slideshow Ad: Combine multiple images or videos, text and sound to capture your audience's attention and tell a story. Slideshow ads enable you to create a high-quality ad without the expense or challenges of video production.
Carousel Ad: The carousel format allows you to showcase up to 10 images or videos within a single ad, each with its own link.
Collection Ad: The collection ad format allows you to combine video, slideshow or image with product images taken from a catalog. This format allows people to interact with your ad and browse more products, or learn more about the features of a specific product, in a fast-loading, fullscreen experience, without leaving the Facebook app. Collection is ideal for eCommerce advertisers because it allows them to show multiple pieces of content alongside a main creative.
Instant Experience Ad: Instant Experience is a mobile only experience that can be used on iOS and Android. The format is optimized to showcase your products, highlight your brand or inspire mobile shopping.
Place Your Order
Once you submit your ad, it goes to our ad auction to determine the best ad to show to a person at a given point in time.
Measure and Manage Your Ad
Once your ad is running, you can track performance and edit your campaign. Tracking your ad's performance allows you to see if one version of your ad is working better than another and if your ad is being delivered efficiently. Based on ad performance results, you can make tweaks and adjustments to your campaign as needed to meet your desired objective.