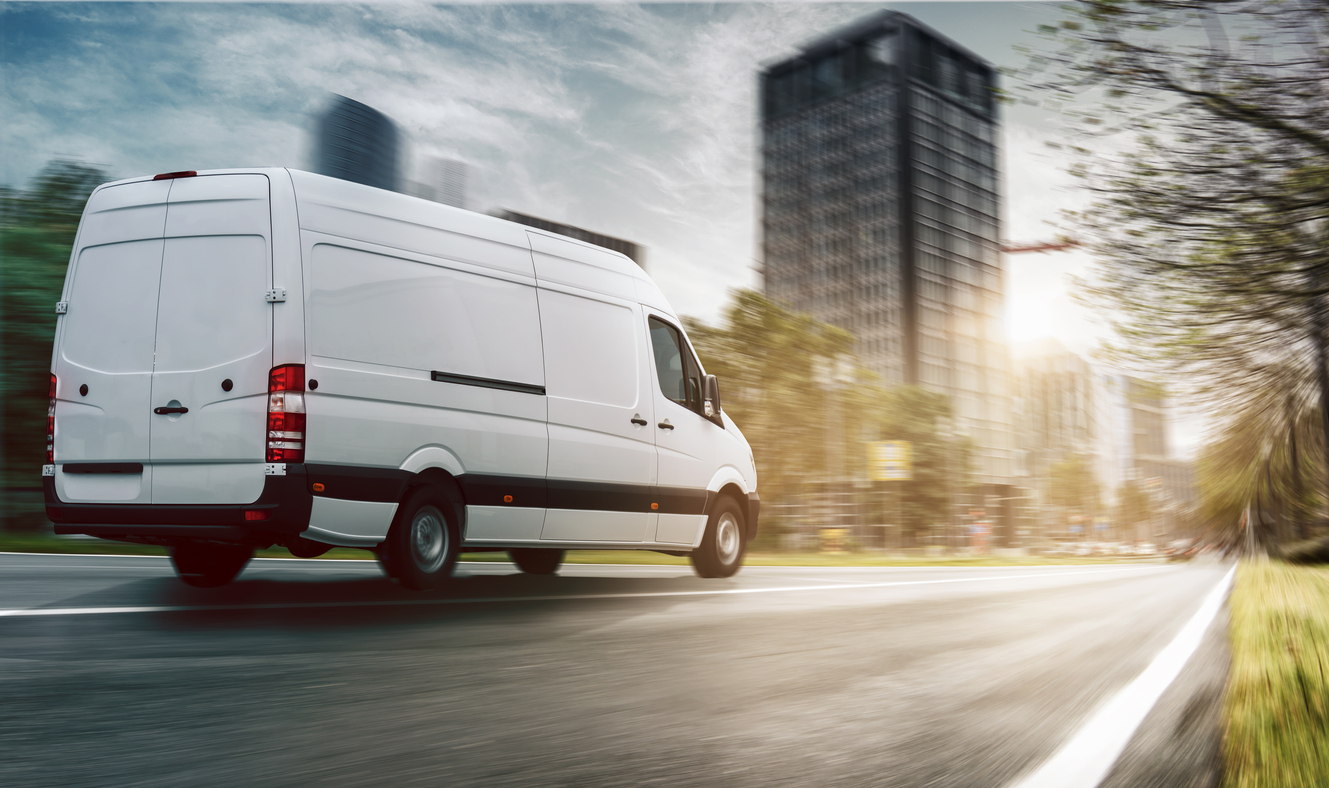 Fast shipping programs are booming across marketplaces. Walmart 2-Day Delivery, Amazon Prime and eBay Guaranteed Delivery are just a few that provide both fast and free delivery. When you compete with convenient shipping and service, you can avoid price wars and keep your margins healthy. However, these programs aren't just popular with marketplaces and sellers; they're also expected by customers.
Delivery speed and costs are two of the biggest reasons for cart abandonment, meaning that if you're not offering fast and free shipping, you're likely to lose out to someone who is.
Fast shipping tags help to boost visibility, attract customers and increase conversions. It's no wonder they're everywhere, from Amazon to eBay. But, how can multi-channel sellers achieve fast shipping while juggling everything else? Here are our top strategies. Ready, set, ship.
Fast Shipping is The New Norm
Once upon a time, if you needed a product, you needed to grab your coat and head outside. Then, along came online marketplaces, offering the same products from the comfort of your own sofa. All you needed to do was pay and wait for delivery. Now, things have changed, and fast and free shipping is as normal as ordering toilet paper when you're on your last roll.
Amazon is no longer the only fast shipping retailer out there. 63% of online shoppers expect fast shipping as the standard, wherever they shop. So, if you aren't offering it on all of your sales platforms, shoppers will find a retailer who is.
Why Fast Shipping Matters for Multi-Channel Sellers
It isn't just customers benefiting from fast and free shipping. Online sellers are scrambling to become eligible for Amazon Prime and Walmart 2-Day Delivery because of the success that fast shipping brings.
Any online article about eCommerce success will tell you that fast shipping is vital - but why does it matter so much for multi-channel sellers?
Customer Expectation
In a bid to mimic the immediacy of in-store shopping, marketplaces such as Amazon began offering 2-day delivery, and customer expectations soon followed. Online shoppers expect fast delivery as standard, and want it for free to boot. It's no wonder Amazon Prime has more than 100 million active members.
Decrease in Competition
When selling on online marketplaces, such as Walmart and eBay, getting to the top of the search results and occupying the buy box are two of the biggest competitions you face.
Offering fast and free delivery helps you qualify for fast shipping tags. Those tags give you visibility when shoppers filter for fast shipping. They also give you a better chance of winning the buy box, putting you where your competitors aren't.
The bottom line is fast shipping increases your visibility, matches your competitor's offerings and, with the right fulfillment strategy, does so without damaging your profits.
Brand Consistency
Offering fast shipping across your sales channels increases a customer's familiarity with your brand. Familiarity builds trust, which makes online shoppers more likely to buy from you (just Google the "mere exposure effect").
Customer Reviews
Deliveries make online shoppers happy, especially when they're quick - and happy customers leave positive online reviews, influencing your future purchases and increasing customer lifetime value.
Fast Shipping Programs
Being able to deliver quickly and reliably qualifies you for many online marketplace's fast shipping programs, including Amazon Prime, Walmart 2-Day Delivery and eBay Fast 'N Free - bringing fast shipping tags, better search result placement, filtered search result visibility and buy box eligibility.
Avoid a Pricing War
Price wars are tempting for multi-channel sellers, but they're also unsustainable. Instead, fast shipping allows you to compete on value and service, without draining your profits.
Increase in Conversions
Delivery costs and speed and two of the biggest drivers for cart abandonment. According to research by MetaPack, online shoppers want delivery options that combine speed and low fees. Free and fast delivery encourages shoppers through the checkout, persuades them to spend more and gives them an incentive to return, increasing your customer lifetime value.
Boost in Search Ranking
We've seen listings with Walmart 2-Day Delivery tags gain prominence in organic search results, even when shoppers aren't filtering for fast shipping. This will help you get to the top of search and outrank your competition.
How do we know all this?
Case Studies
Don't take our word for it. Take a look at the real-life results that fast shipping has gotten some of our Deliverr sellers on Walmart.
Seller Lands 1st Place Search Results
DRIVE Auto Products saw its listings soar to the top space after qualifying for fast shipping tags on Walmart. It has since seen a sustained daily increase in product views and sale conversions, without reducing product pricing.
Seller Wins Buy Box After Activating Fast Shipping
A Walmart hair care seller won the Walmart buy box after enabling fast shipping. By using Deliverr to qualify for Walmart 2-Day Delivery, they won the Walmart buy box and became the number one organic search result, despite prices that were higher than their competitors.
Seller Boosts Sales 900%+
Leading home and kitchen eCommerce brand Equinox International saw inconsistent 3-figure sales on Walmart. After activating 2-day shipping tags, they got a significant increase in sales, achieving 4-figures per day within just one month - a 900% increase.
Fast Shipping Strategies for Multi-Channel Sellers
Sounds good, right? Online sellers offering free and fast shipping are seeing phenomenal returns thanks to fast shipping tags, buy box prominent, search result placement and attractiveness to online shoppers.
But, how can you offer fast and free shipping without disappointing your customers or lowering your profits?
There are four main fast shipping strategies for multi-channel sellers, each with their own advantages and considerations.
1. Single-Channel Fulfillment Strategy
The quickest way to start offering fast shipping to your customers is by implementing fast shipping on only one of your sales channels, maintaining your usual shipping speeds and practices on your other sales channels.
Benefits
The benefits of single-channel fast shipping include:
Being easy to implement and manage, even in-house
Allows you to test the waters before expanding to multi-channel fast shipping
Enables you to benefit from channel-specific fulfillment providers, such Fulfillment by Amazon (FBA)
Negatives
The negatives of single-channel fast shipping include:
Not meeting shoppers wherever they want to purchase
Potentially losing out on extra revenue and conversions
Who is this best for?
A single-channel fast shipping strategy is best for new and hobby sellers.
2. In-House Multi-Channel Fulfillment Strategy
Experienced online sellers may want to fulfill fast shipping orders in-house, using their own warehouse, staff and shipping carriers for all multi-channel orders.
Benefits
The benefits of multi-channel in-house fulfillment include:
Having complete control and visibility over the entire fulfillment process
Being able to control costs by choosing different warehouse locations, shipping carriers and packaging materials
Being able to send branded boxes and customized packaging
Negatives
The negatives of multi-channel in-house fulfillment include:
Managing and funding warehouse space, staff and inventory management software
Navigating high and low sales periods while needing to maintain shipping standards
Employing the same infrastructure and manpower every month, whether you need it or not
Who is this best for?
An in-house multi-channel fast shipping strategy is best for experienced retailers who already have a fulfillment network and operation in place, and low-volume sellers with limited plans for growth.
3. Split Fulfillment Strategy
Multi-channel sellers looking to achieve fast shipping can implement a fulfillment strategy combining FBA, in-house fulfillment and outsourced fulfillment partners.
Benefits
The benefits of a split fulfillment strategy include:
Using the cheapest fulfillment method for each sales channel
Benefiting from the expertise of FBA and outsourced fulfillment partners
Offering your customers the fastest shipping at the lowest price
Negatives
The negatives of a split fulfillment strategy include:
Being difficult and time-intensive to manage
Extra costs involved in shipping to different warehouses
Offering your customers inconsistent levels of service
Who is this best for?
A split fulfillment strategy is best for those already using a combination of fulfillment methods and who like to keep their fulfillment separate per channel.
4. Outsourced Multi-Channel Fulfillment Strategy
Online sellers eager to offer multi-channel fast shipping, but not confident (or eager) to achieve this in-house, can outsource to a multi-channel fulfillment provider to handle orders.
Benefits
The benefits of using an outsourced multi-channel fulfillment partner include:
Maintaining consistent, high-quality shipping standards and speeds for all of your sales channels, including your 3dcart online store, regardless of volume
Qualification for fast shipping programs, including Seller Fulfilled Prime, Walmart 2-Day Delivery and eBay Fast 'N Free
Unifying your eCommerce fulfillment
Competitive storage and shipping prices
Top Tip: Use Deliverr's fulfillment cost calculator to see how much outsourced fulfillment will cost for you.
Negatives
The negatives of using an outsourced multi-channel fulfillment partner include:
The inability to use branded packaging
The need to ship stock to multiple warehouses
Less involvement in and responsibility in the fulfillment process
Who is this best for?
An outsourced fulfillment strategy is ideal for high-volume (or seasonal volume) multi-channel sellers and those with plans to grow or expand to additional channels.
Multi-Channel Fulfillment Strategies - Making the Choice
Implementing the wrong multi-channel fast shipping strategy can be complicated, costly and unmanageable. To decide the best fulfillment strategy for your business, ask yourself:
What type of multi-channel seller are you?
Do you want hands-on or hands-off fulfillment?
What are your future plans for growth?
What strategy will help you get the sales you want?
Fast and free shipping doesn't just benefit your customers. Higher conversion rates, larger shopping carts, increased visibility and less competition can transform your eCommerce business profits. The best part? You don't even have to do it yourself.
Happy shipping!