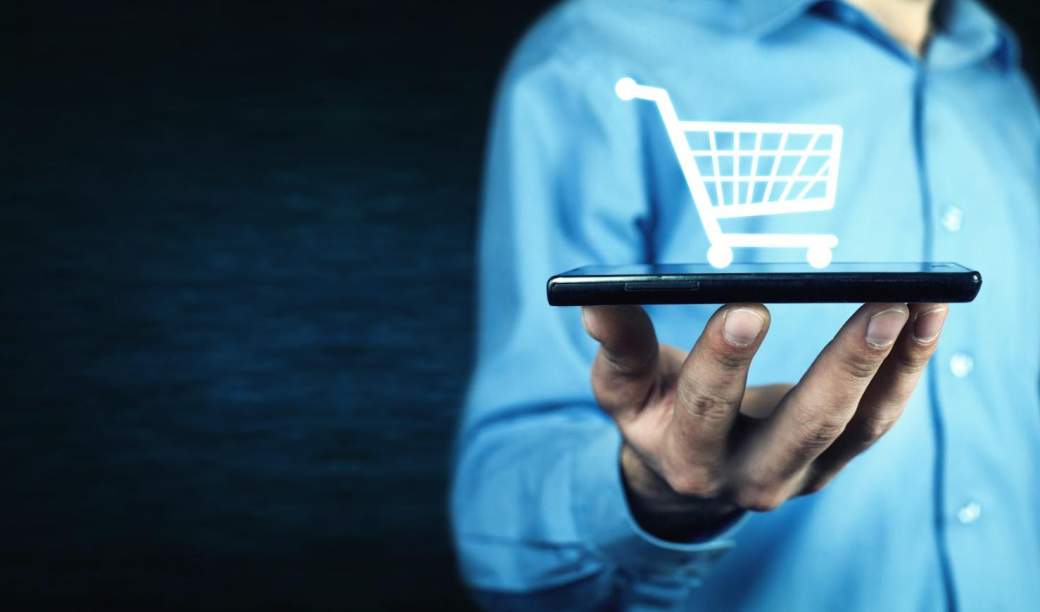 It's easier to create an eCommerce store now than ever before. Online reviews are crucial in order to stand out in an increasingly competitive marketplace.
Using reviews in your online store is simple and provides value to both you and your customers. These reviews allow for your customers to have a platform to voice their opinion, but it can also give an opportunity to provide customer service and improve your marketing efforts.
The value of online reviews for your eCommerce store
There are a variety of reasons to display reviews in your store, from building trust with your customers, providing clients with more information, and working to increase sales on your site. Allowing reviews can provide your business and customers with a variety of benefits.
Choosing an eCommerce platform that meets the needs of your business can be a difficult decision, but it's important to choose a platform that allows you to show your reviews. Especially since displaying reviews can increase conversion by 270%.
Ready to harness the power of reviews on your online store? Let's get started on how to show off reviews, why they're important, and how to encourage your customers to leave reviews.
Encouraging product reviews on your website
Before you can show off your reviews, you need to make sure that your business has product reviews. These give an authentic voice to your brand. Implementing a few easy tips can encourage your customers to leave reviews throughout their journey lifecycle.
Automate the asking process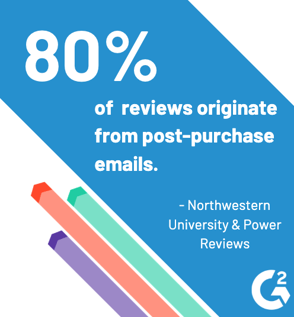 One of the easiest ways to accumulate product reviews is to simply ask your customers to leave a review. A study from Northwestern shows that 80% of reviews originate from post-purchase emails. It's important to work smarter, not harder, when requesting product reviews, so use a marketing automation tool that allows you to set up an automated email campaign. This campaign will allow you to segment your customer base and create a scheduled email asking them to review their product.
Incentivize leaving reviews
It's likely that your audience won't feel inclined to leave a review unless there is something in it for them. Therefore, incentivize your customers to leave a review. Don't hand over free products or an item that will lead to greater losses. Simply offer a small discount code in exchange for a previous customer to leave a review. Not only does this encourage reviews, but you will also be encouraging another purchase from a returning customer.
Keep it simple
It's crucial to keep your review leaving process as simple as possible for customers if you want them to leave a finished review. Don't make your customers jump through hoops when they're explaining their experience with your product. Additionally, ensure that your website is friendly to mobile visitors. eCommerce statistics show that 60% of the overall website traffic is reported from mobile devices, so you don't want to deter potential clients with a bad user experience before they see your product. Remember, the view a customer has of your company will be influenced by their entire experience with your brand and not just their purchase process.
Authentic reviews
It's crucial that the voice of your company be authentic. Therefore, don't ask your friends and family for reviews nor pay others to leave reviews in order to boost your rating. Fake reviews will discredit your product and business, so it's best to use honest measures in order to build up your review presence.
Showing off your reviews from your online store
Once you accumulate product reviews, you need to show off your hard work! There are several different ways to show off your hard work on your products.
Your website
The most obvious and beneficial way to use reviews on your online store is to display them on your ecommerce website. You'll highlight the positive experience your customers have had and signal the importance that reviews have to you as a business owner.
Place reviews on your product pages in order to see the most impact. Allow shoppers to see a star rating and read more detailed reviews. Having both will provide enough information for shoppers to make a decision. Your customers will search out reviews anyways, so by placing them up front, you're simplifying the process.
If you're highlighting a specific product on your homepage-or perhaps you only have one product offering-having reviews on a main landing page will help customers. Your customers will see the reviews right away and they will entice them to learn more about your offering.
Testimonial and review pages are another way to display reviews on your site. Be cautious with this method because you don't want to seem as if you've deliberately picked what reviews to showcase- you want all your customers to have a voice.
Product sales
Displaying reviews should have the intention of convincing customers that your product is superior in meeting their needs compared to competitors. Therefore, don't forget to use them outside your website as well.
Sending out a promotional email highlighting a few products? Include the product's star rating or quote a positive review in the email. Make sure to keep the information simple and to the point since it is unlikely that your audience will read your entire email.
If your brand is reaching out to clients for sales, using reviews is a great way to have your product sell itself. You can upsell your product all you want, but prospective clients are going to want to hear the reviews of actual users before making their decision.
Social media
An easy way to show off positive reviews is to post about them on social media, so your following can see them in another way. Quote a positive review in a tweet and link to your website to encourage traffic. Take a screenshot and upload it on Facebook or Instagram. No matter what method you use, engaging with your customer base on platforms outside your website is a great way to remind them of your brand.
Paid ads
Your business is likely to accumulate reviews through Google's review platform. Another way to promote your highly-rated business is to include your star rating as an extension in your Google Ads. There are certain requirements you must reach for reviews before being able to enable this extension, so check to ensure you are eligible. Women's retailer, Lulus, enables this feature in their Google Ads campaign. Not only does it show star rating, but it also highlights the number of reviews they have received.

Consider using review content in your ad design on other platforms as well-such as paid social. Reviews can give a push to customers who may not be sold on your product alone and can provide them with information for how it has solved others' needs.
Online to offline
If you do any sort of offline advertising for your eCommerce business or even have a physical location (or pop-up), using your online reviews offline is a great way to spread the positive reviews of your company. Include a short quote from a review on a flyer you send out or put a star rating on your poster. Try to stay creative with your approach to bridging the gap between online and offline.
Different ways of using online reviews
There's a variety of ways to show off your online reviews, but there are some non-traditional methods to using reviews that can help your business.
Marketing
Showing off your reviews is a great way to boost your public presence, but there are other marketing efforts that can be improved due to online reviews.
Creating more marketing content
Online reviews provide you with user-generated content that can be repurposed in other ways. If you have a blog on your site, scan your reviews for frequent topics or questions. Produce articles on those topics to help your customers and keep them satisfied with your business. Say your customers are confused about the logistics of your product, think about creating how-to videos in order to answer these questions. These reviews are a gold mine of ideas to use, so make sure to spend some time reading them and identify opportunities for promotion.
Improve SEO
Whether or not you intentionally focus on SEO practices in your marketing intentionally or not, allowing customer reviews on your eCommerce site can help improve your product page SEO ranking. When these reviews are placed in normal text (no java!), it can help improve your ranking, since constant fresh content is being published on your website.
Find long-tail keywords
Another way that customer reviews can assist your marketing campaigns is that you'll be able to find new, long-tail keywords that your business can rank for. Study your reviews and look at how customers describe your product offerings. Your potential customers are looking for your products in the same way your current customers are describing them, so try to replicate the tone and descriptions to help rank.
Improve your product
A great source of value to reviews in your online store is that your customers are providing you with clear feedback on your product. Most reviews will contain details about what they enjoyed about your product and where there is room for improvement. This unbiased insight provides great feedback that you should consider when updating products or when considering eliminating a product.
Customer service
An unexpected benefit of having reviews on your online store is that it provides your team with another opportunity to provide exceptional customer service. You have the ability to respond to reviews and address product concerns in a public manner, since not everyone that is dissatisfied will reach out to your traditional customer support lines.
Create a template guide on how to respond to positive and negative reviews in order to best service your customers. Having a template can help you respond to reviews quickly. You will be able to show your customers that their feedback is important to your business and you want to ensure satisfaction with their product experience.
Additionally, reviews can serve as a user-generated FAQ section. If customers end up being confused about your product or find additional uses, highlight this when responding to reviews to inform potential customers.
Balancing the good and the bad
It's unlikely that all the reviews you receive for a product will be positive. Although this may deter you from including reviews on your website, I recommend encouraging them. Not only will you receive honest product reviews and information where you can improve, but you can also leverage reviews to be used in marketing. Remember, reviews are a reflection of your product and embracing them can help your business flourish with an improved product. A good website template can help you accomplish this hassle free.