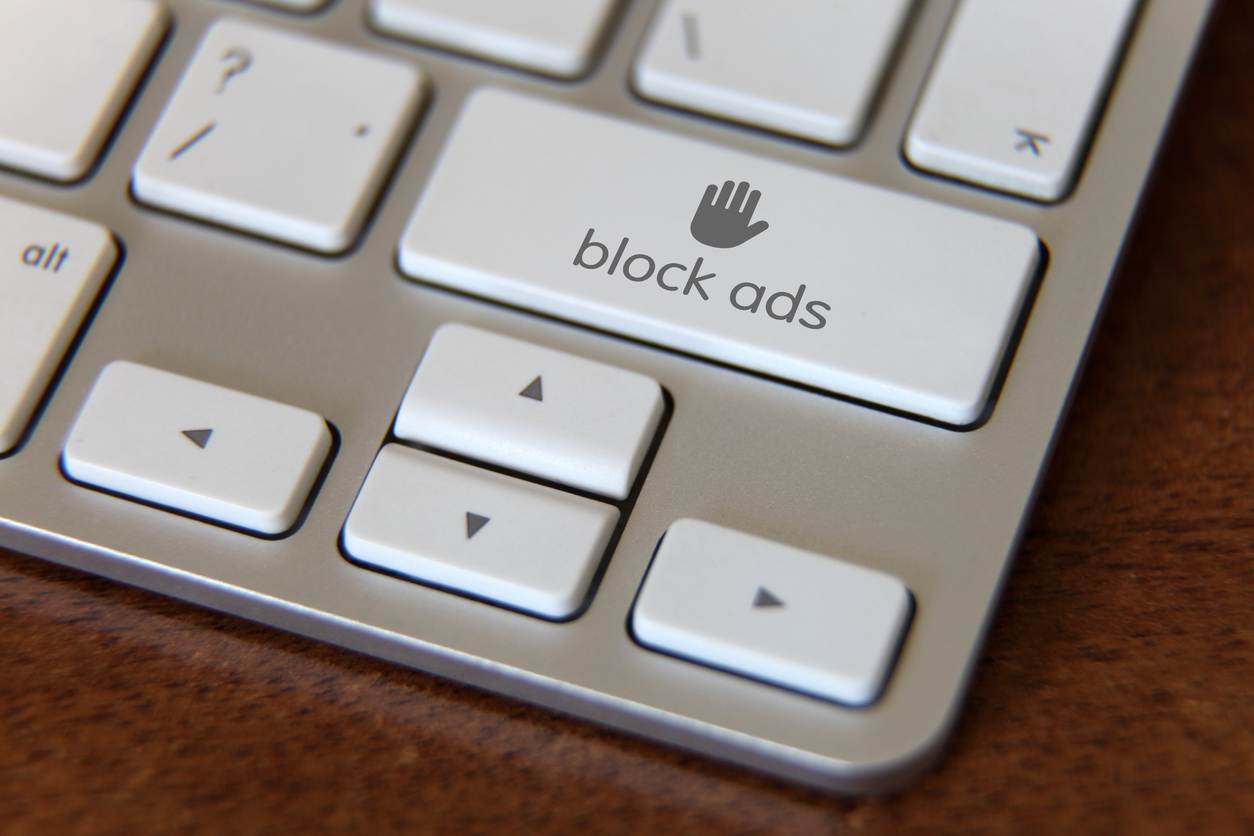 The internet has always been a double-edged sword. While it's capable of bringing people together and putting everything right at your fingertips, it's also just as powerful at using all of those things against you.
Being online means that you are simultaneously powerful and vulnerable. And, unfortunately, being taken advantage of online has become more and more common, especially as technology advances. Of course, while there are plenty of bad actors out there online (and there always have been), there are also plenty of new and innovative ways to protect yourself.
From viruses in ads to malware in pop-ups, knowing how to keep yourself and your technology safe online is an essential part to making sure that the time you spend online is anything but dangerous.
Why Are Ad Blockers & Pop-Up Blockers Important?
Few things are more irritating than pop-up ads that demand to make their presence known. But, as much as they are annoying, today's ads and pop-ups also have the potential to be dangerous, installing various types of malicious adware on your device that can put your security and privacy at risk. That's why one of the biggest benefits to having a great ad block or pop-up blocker on your device is that they can actually prevent this type of malware from being installed altogether, especially when you're browsing unsecured sites.
Hackers have become true professionals at implanting viruses into advertisements and pop-ups on pages that are unsecured. For this reason, it's not uncommon to have experienced the headaches that come along with dealing with "virus aftermath". And while most people have heard of ad blocking or pop-up blocking, not that many people understand the difference between the two, and which are really the best at keeping you safe from attacks.
Ad blocking and pop-up blocking are not the same. While some ad blockers can stop pop-ups, most pop-up blockers will not stop on-page ads or other types of advertisements that show up online. Both types of blockers are typically extensions, which means they're easy to install and use. But, because they do different things, it's important to understand what you're wanting to achieve before selecting the blocker you want to use.
In the case of pop-up blockers, you'll be eliminating the most annoying types of ads, the ones that show up and get in your way until you find a way to close them. Whether a box, tab, or window that opens automatically, these pop-ups can be distracting, downright offensive, or implanted with malicious adware that can put you and your devices at risk. There are also the notorious "pop-unders", which open a new window behind your browser so that you're unaware what's happening initially. Of course, pop-ups created and utilized by the party that owns and operates the website can be useful, giving you information you want and need.
Ad blockers, on the other hand, target all types of online advertisements – not just those that pop-up (or under) your browser. Because of this larger net, ad blockers have some other benefits, such as helping your pages load faster, maintaining longer battery life, and keeping the content you want to see front-and-center. From banners to videos, ad blockers are capable of keeping most at bay, which means your chances of being infected by dangerous adware is dramatically reduced (if not completely erased). Unfortunately, some pop-up advertisements are getting more and more intelligent, which means that the wide net cast by generic ad blockers doesn't always catch them.
As great as ad blockers sound at first, not everyone loves the idea of ad blockers. This is mainly because it eliminates the ability to monetize ads, which is how many website owners afford to make a living online. Because of this, it's not uncommon to land on a website that "strongly encourages" you to turn off your ad blocker before browsing their site. Not only does you not seeing ads cost the website money, but in some cases, it dramatically changes the look and feel of a website, which can also lose the website money if it impacts the way you navigate or experience the pages. In these cases, many people who use ad blockers will choose to disable the blocker if they're on a website they know, like, and trust.
Top 5 Best Free Ad Blockers & Pop-Up Blockers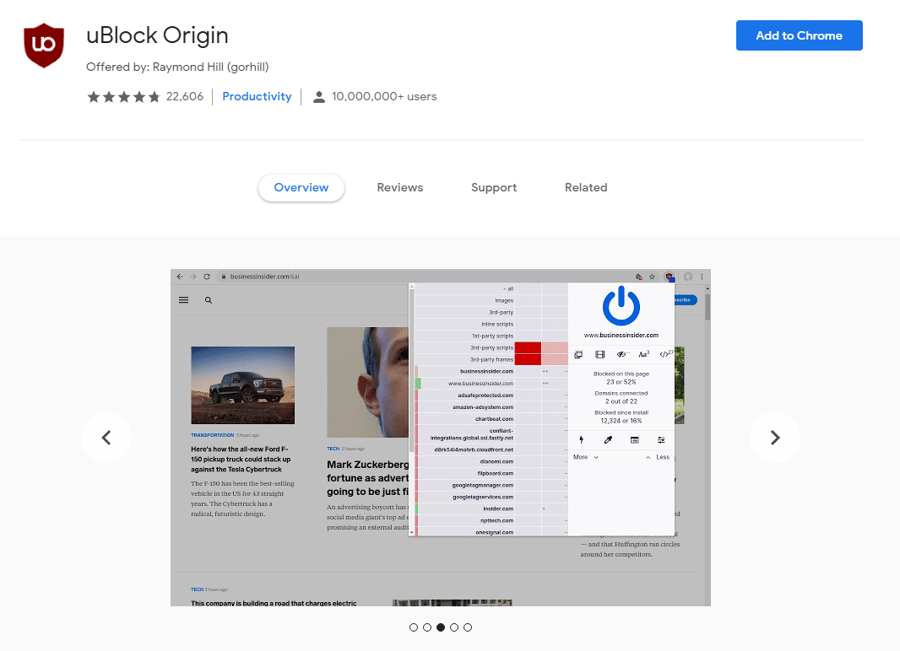 Released in 2014, uBlock Origin is an effective browser extension tool for blocking ads, including pop-ups. Completely open source, uBlock Origin gives you the ability to hide block placeholders and offers personal and third-party filtering. While the strength of the ad filter is not adjustable, it is compatible across browsers (Chrome, Chromium, Edge, Firefox, Opera, Safari), allowing you to filter all types of content, including ads. However, if you want to use it on your mobile device, it's only compatible Mozilla Firefox on Android. Because it's an extension, it doesn't require any software to be downloaded, which saves you time and storage.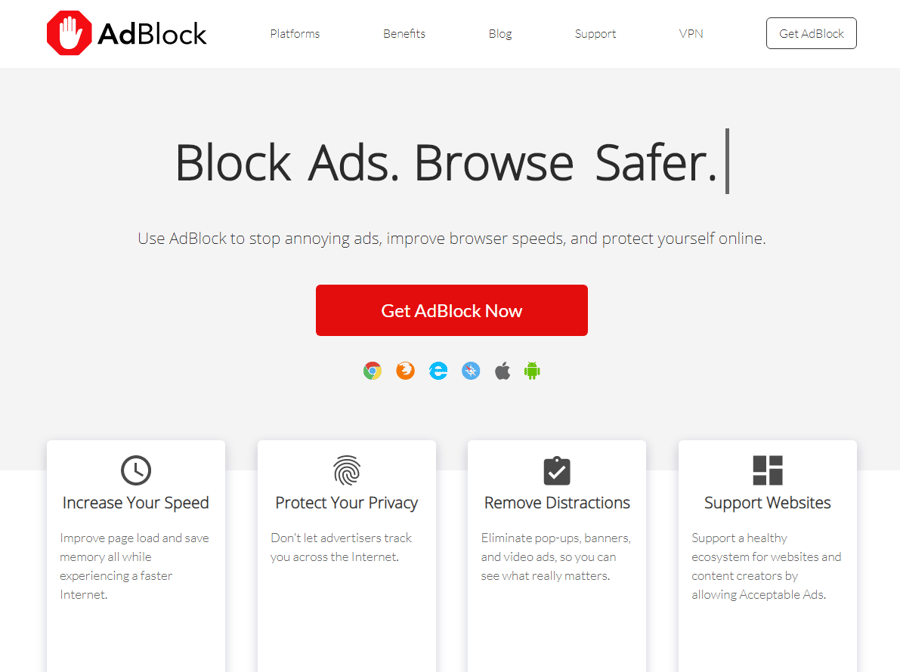 One of the most popular free ad blockers available, AdBlock is a customizable extension that doesn't require any software downloads. Because of its customizability, AdBlock allows you to do things like preset filters or allow certain ads through. Capable of blocking both ads and pop-ups, as well as other unwanted page elements, AdBlock is currently compatible through Chrome, Safari, Firefox, Opera, and Microsoft Edge, both on computers and mobile devices.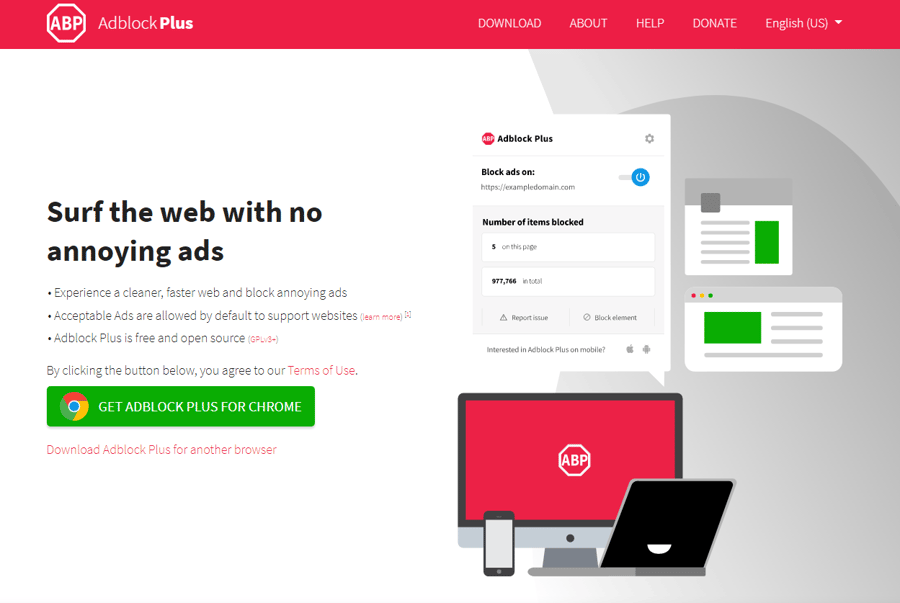 Simple in design, AdBlock Plus can stop pop-ups and on-page ads. You can also use the application to make your own filter lists, allowing you to determine which sites you will allow ads and pop-ups from and which you want blocked. As a compatible extension, AdBlock Plus works across browsers and on mobile devices to help you block unwanted ads, disable tracking, and even block websites altogether – especially those that are a known threat for spreading malware.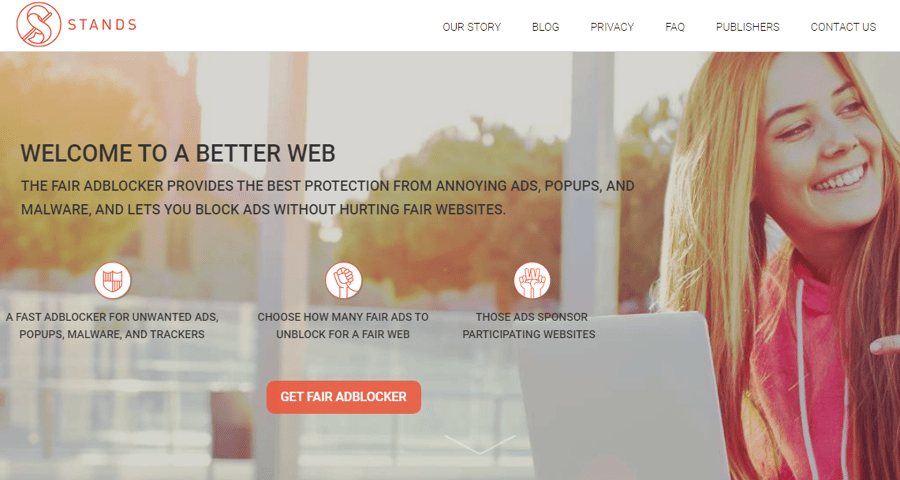 Capable of blocking a variety of ads, including on-page and pop-ups, the Stands Fair Adblocker works with website owners, encouraging users to "whitelist" websites they trust so that ads can continue to be monetized. The biggest limitation of Stands Fair Adblocker is that it's only compatible with Chrome browsers. However, as a free plugin, it works well on both computers and mobile devices. Users rely on Stands because of its ability to work on a variety of websites, including YouTube and Facebook, preventing and blocking malware and trackers, as well as advertisements and popups. Another benefit of Stands is that it actually prevents companies from selling your information without you knowing, living up to its promise to allow you to enjoy the internet "on your terms", rather than someone else's.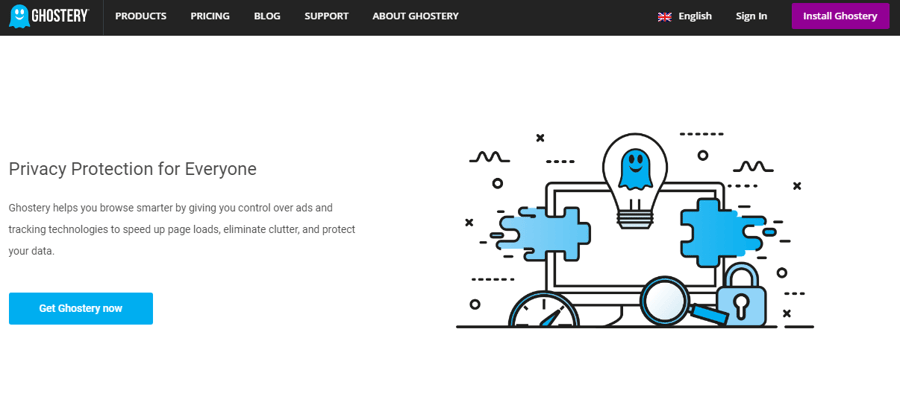 Compatible across browsers, including Chrome, Firefox, Opera, and Edge, Ghostery is an effective privacy extension that can be used on computers and mobile devices. Ghostery is quick to start using and works well to eliminate distracting, tracking and dangerous ads. It's also capable of anonymizing your personal data, adding another layer of privacy to your online experience. The extension, however, isn't as effective at blocking pop-ups as others. But, because it still eliminates trackers (and makes websites load faster), internet users continue to utilize its blocking capabilities.
4 Internet Browsers with Built-In Ad & Pop-Up Block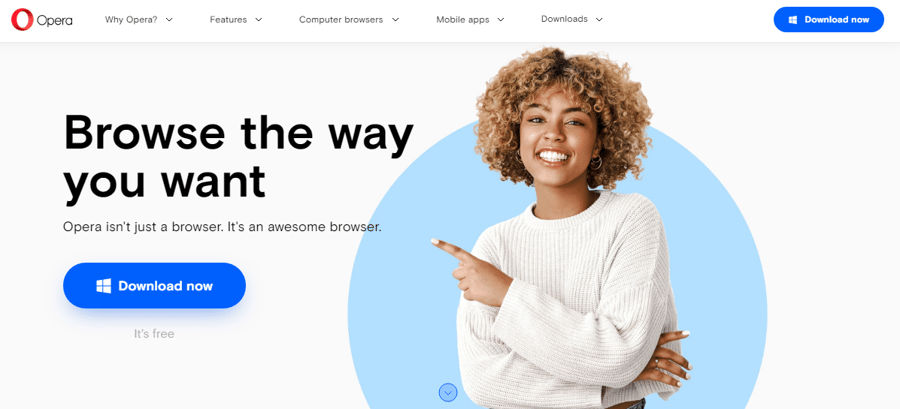 Advertised as "faster, safer, smarter", Opera is growing in popularity among internet browsers. To enable ad block and pop-up block on Opera, you'll need to access the "Opera Addons" page, which offers blockers as easy-to-use extensions. Even though it's "lightweight", the built-in ad blocking for Opera is effective, especially with pop-ups. By pausing windows from opening so that you can choose to accept or deny, Opera allows you to customize your own browsing experience so that you can enjoy websites the way you want. According to user reviews, the built-in blocking created by Opera is some of the most effective made available by online browsers.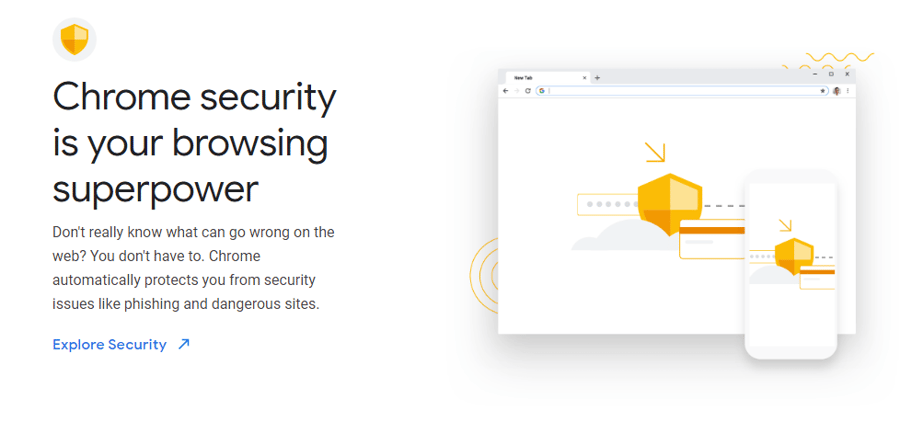 Currently only available in the United States, Canada, and Europe, the ad blocker built into Google Chrome's browser doesn't block all ads online. Instead, this blocking feature works to identify the most intrusive and potentially malicious ads, blocking those and allowing others. Built by AdBlock, Google Chrome's YouTube ad blocking extension is the most popular extension available for the browser, bringing in more than 60 million users. The best way to disable and enable Chrome's blocker is by accessing "site settings" on website pages. Once in the settings section of a website page, you can scroll down to find "Ads" and then choose whether you want to allow or block.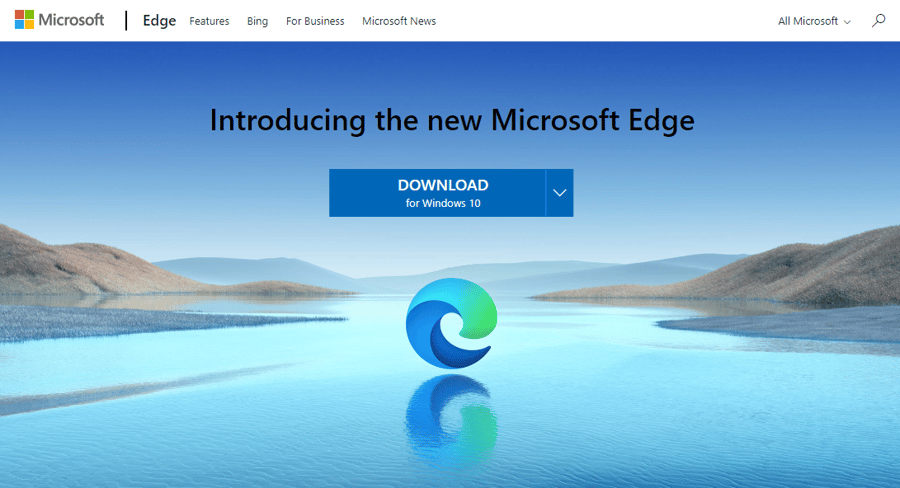 By determining which advertisements are too intrusive, the built-in ad blocker for Microsoft Edge helps to create a more enjoyable and safer online experience for users. Like Google Chrome, Microsoft Edge requires you to access settings while browsing online. Once in a page's settings, you can scroll down to advanced settings and then select "block". Effective for both pop-ups and on-page ads, Microsoft Edge users still tend to employ other ad-blocking extensions (like AdBlock, Ghostery, and uBlock Origin) in order to help customize their online experience.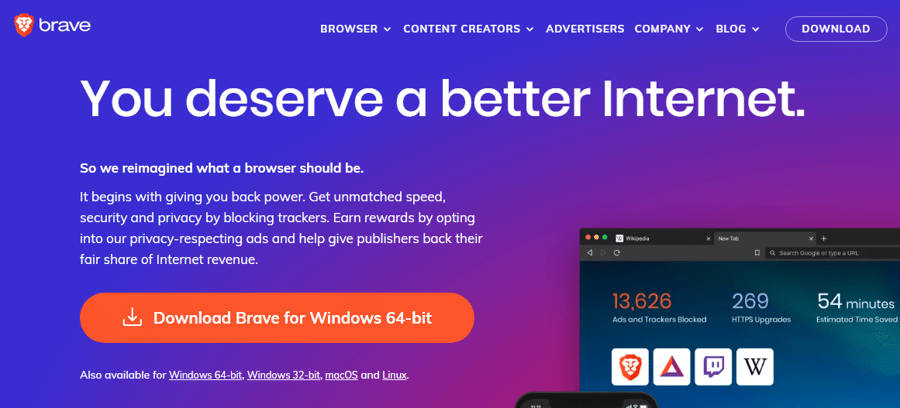 Thanks to a new version, Brave Browser has dramatically improved the capabilities of its built-in ad blocker, stating that it is now "69x" more effective than before. Known as "Brave Shields", this ad blocker works similarly to both uBlock Origin and Ghostery, matching against URLs in order to make its blocking algorithm even more effective. Impressively fast and great at identifying unwanted ads and tracking ads, Brave Browser is increasing in popularity with internet users wanting a safer, more streamlined experience.
Conclusion
While spending time online should be safe and enjoyable, hackers pose a constant threat to internet users. Thankfully, the latest ad and pop-up blockers, as well as improved browsers, are helping to minimize malicious adware threats. By enabling the right software and extensions, or even just picking a more intelligent browser, you can keep yourself and your devices safe, ensuring that the experience you want to have online is the one you're getting. Of course, with so many different browsers and ad blockers available today, it's essential that you do your research to make sure the ones you are using are legitimate and keeping your best interest in mind.