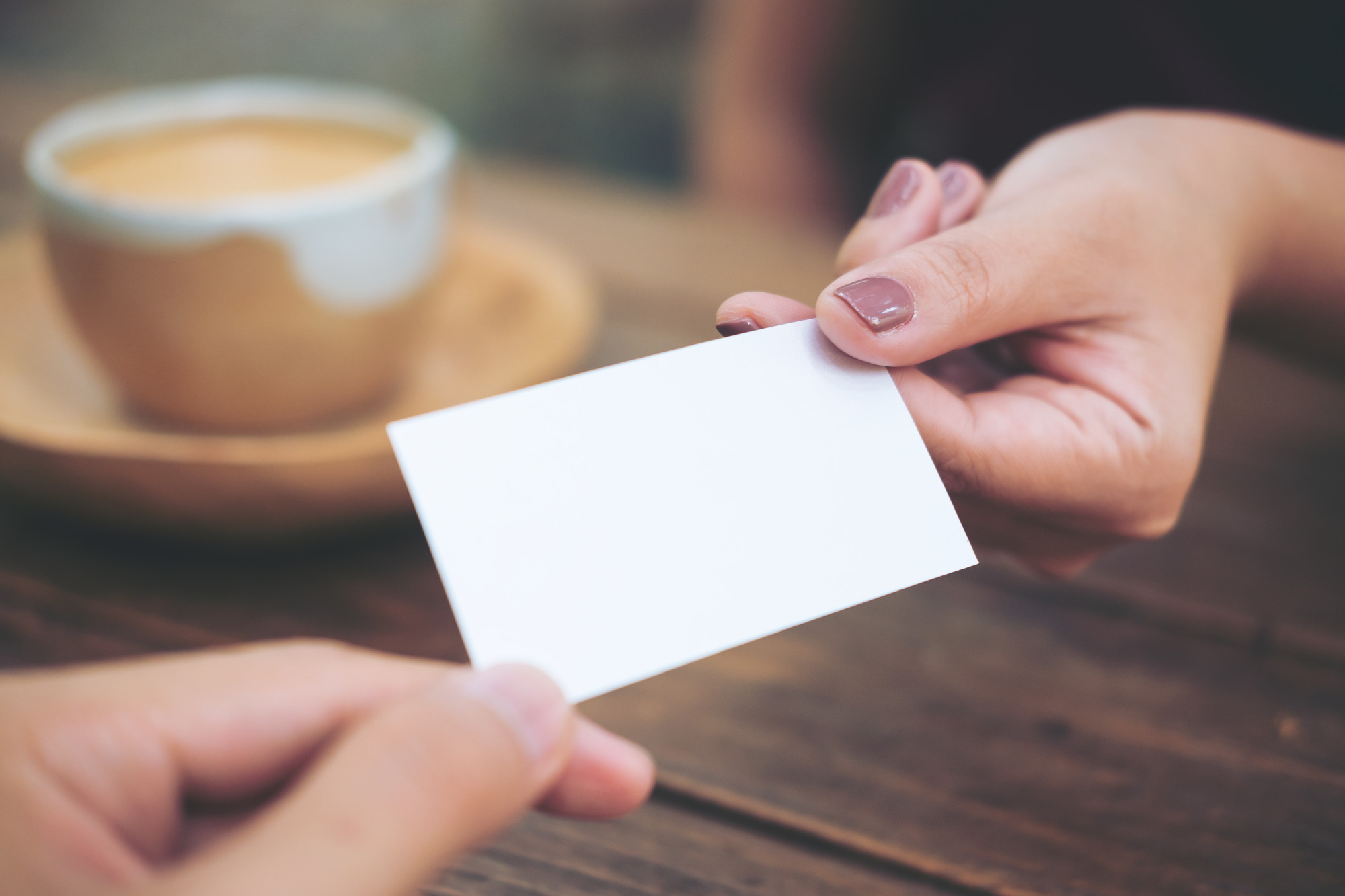 27 million business cards are printed daily. But why are business cards so popular and how can you ensure your business cards are correct before you invest in printing?
This business card guide will show you how to use free business card mockup sites and how to adhere to business card best practices. Watch the success of your business increase as you invest in networking necessities like business cards.
Benefits of Using a Free Business Card Mockup Maker
If you order out-of-the-box designs from common companies you're sure to come across several business cards identical to yours. Make an effort to stand out with designs that play into your company's unique branding. The benefits of using a free business card mockup maker include:
Branded colors and design
Unique layout and theme
Personalized fonts
Never settling for generic options
Keep your brand top-of-mind whether you're networking to build partnerships or looking to attract new clients. A business card reminds those your business interacts with who you are and what your company does. Make it crystal clear with a customized business card.
Top Free Business Card Makers for New Businesses
Business card makers make for the easy creation of a professional business card for use in your business. Additional business-related tools you can benefit from while you're working on your business card include a Favicon maker and a logo generator. Ensure your branding is consistent by covering all your bases at once.
Check out these free business card makers to get you one step closer to holding a physical card in your hand.

Shopify's business card making tool is as simple as filling out a form. The tool will generate a simple, printable business card from the information you provide through the form.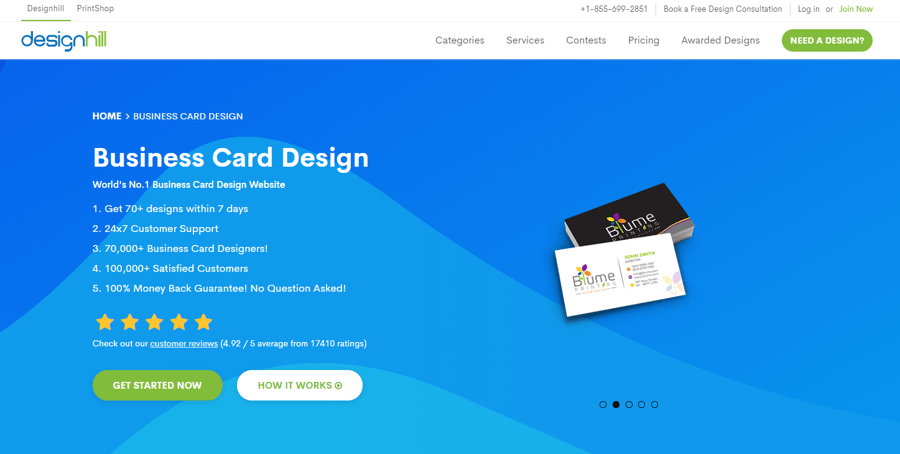 Design Hill produces beautiful designs using simple software that's easily operable even to the less tech-savvy. Features include:
High-resolution vector files
Print-ready designs
Support available 24/7
Tool powered by AI technology
Designing on Design Hill is completely free and can help you spark inspiration with the use of their professional-grade tools. If you do fall in love with a design, however, you will need to pay before use. But if you're just looking to get started with inspiration, this is the way to go.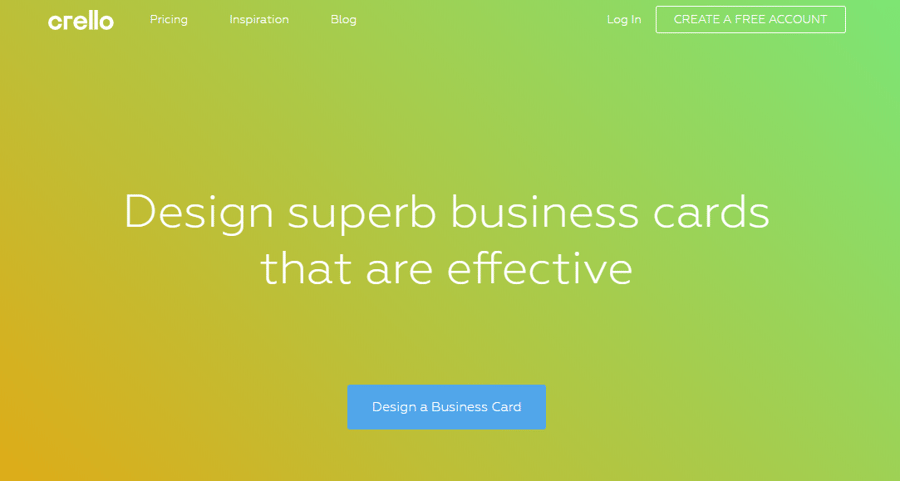 Download fully customizable JPG, PNG, and PDF documents of your business cards.VistaCreate offers templates and themes to help you get started if you're less design-savvy.
VistaCreate will help you design a professional-looking business card without hiring on a designer or downloading expensive software.

Use Jukebox's template or start from scratch and design your own personalized card. Templates offered by Jukebox make for easy customization. If you find a design you like, simply add the necessary information and download the design.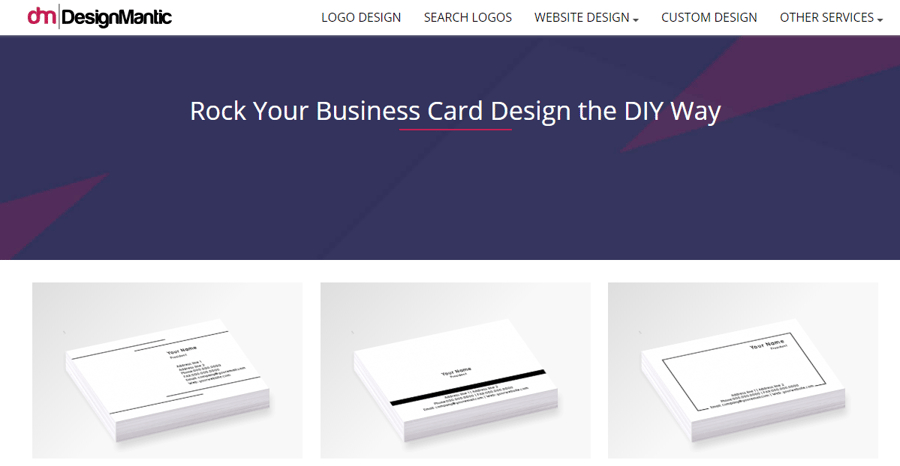 Design Mantic is a simple design template for simple, modern business cards. Simply select the layout you want and plug in your own information.
The only personalization options for Design Mantic business cards are uploading your logo and changing the font color. This simplistic method of design will keep you from spending too long fussing over what your cards look like. It's also completely free.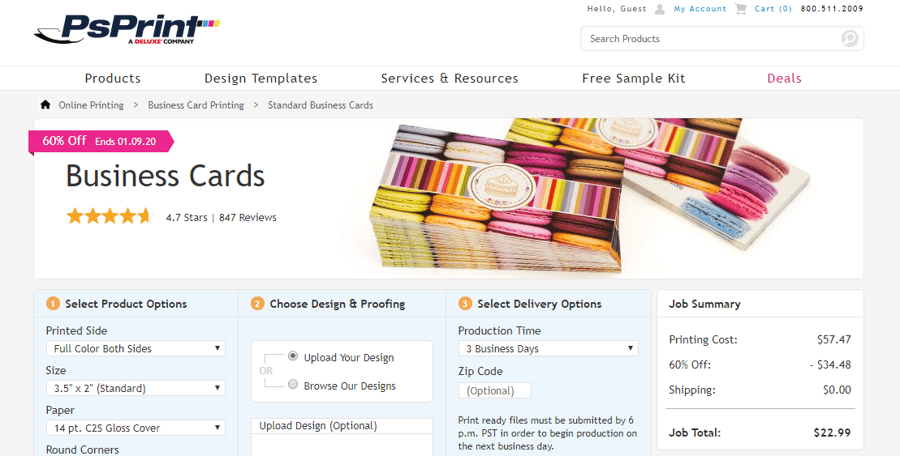 PsPrint is a simple, if not basic, business card creator. It doesn't come with all the bells and whistles but it also comes at no cost to you. PsPrint allows you to:
Add text
Add images
Customize with objects
Apply borders
Incorporate shading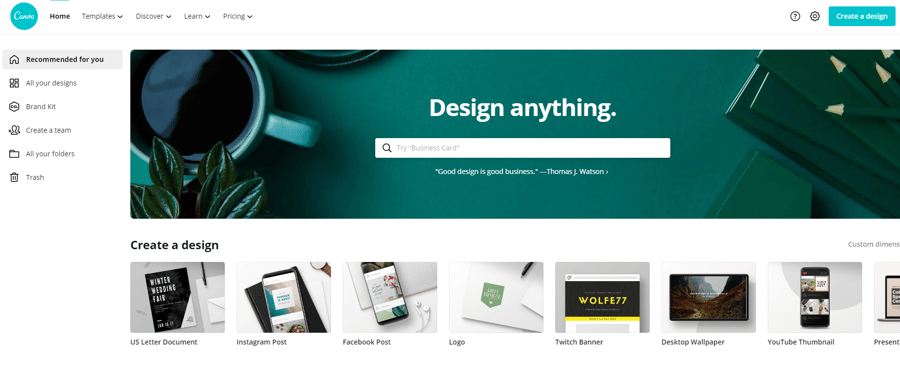 Similar to VistaCreate, Canva is a handy, user-friendly design tool available for free. While there are paid options, you can accomplish quite a bit using a free account. This online software is a go-to for those looking for a top-notch design but who lack Photoshop abilities.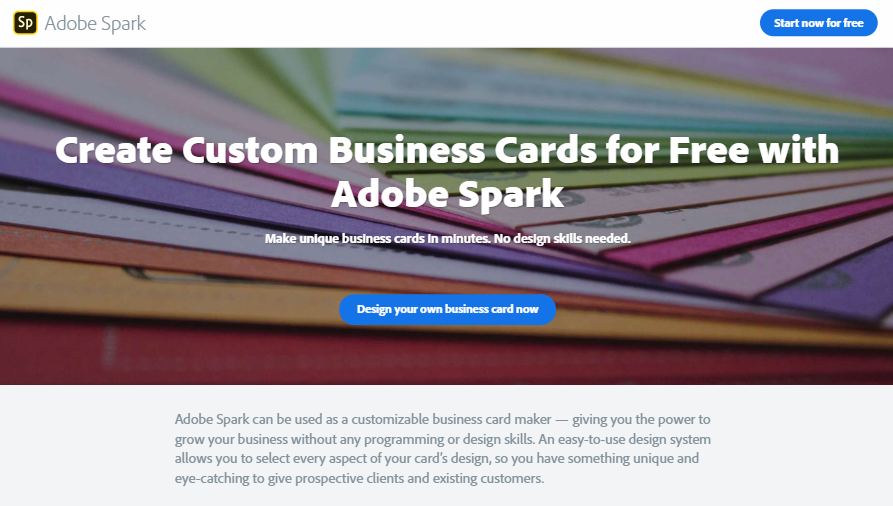 Adobe Spark's business card designer allows for complete customization of all designs using a user-friendly interface. Use professional themes, typography, and iconography to better design your cards.
Adobe Spark features include:
Size and shape personalization
A number of themes
Customization with stock or personal photography
Other Options
If you want to work with a templated design using a company with a purchasing option, try out the following:
Vistaprint
Staples
Moo
Zazzle
These allow you to design your business card within their system and seamlessly move to checkout where you can order the right quantity for your business.
Why You Need a Business Card No Matter Your Industry
Business cards are a portable way to build your brand and stay in the minds of contacts. They can help you leave a good first impression and provide all pertinent information a contact will need to further their business relationship with you.
While much of the business world is conducted digitally, it doesn't mean your business can't benefit from the use of business cards. Exchanging contact information digitally is incredibly impersonal. But exchanging contact information physically through a business card will help your contact remember you connected.
Plus, if you put extra thought and time into your business card there is an additional benefit. Creative, out-of-the-box business card designs tend to get passed around. This means anyone you hand your business card to will then help you fall into the minds of an even wider net of people as they share it with friends, family, and colleagues.
Even if you aren't giving out business cards left and right, you'll want to have updated cards on-hand. Keep them in your wallet, briefcase, or car. You never know when you'll meet someone important and come across a great prospect in passing.
Must-Have Elements of Every Business Card
Sales increase by 2.5% per 2000 cards passed. But if you don't have business cards properly set up with the necessary elements all the networking in the world can't help you.
Business cards can help jog the memory of people you connect with. But without the proper elements, those who wind up with your card may find it too difficult to reconnect or reach out to your business. This means lost connects and lost potential business.
Be sure to include the following on your business cards:
Name of individual
Name of business
Email address
Phone number (including extension if applicable)
Address
Website of business
Job title
Logo
Some of these elements seem like no-brainers. But you'd be surprised what you can forget to include. Before going to a printer, double-check that each important bit of information was included in your business card design.
Other elements that can act as good additional bits of information for branding purposes include a list of services or products, a tagline, and branded graphical elements.
How Can You Make Your Design Stand Out?
Those working across industries and holding a variety of rolls will tell you they wind up with tons of business cards. Just as those who attend art shows and festivals wind up with plenty of business cards from the various vendors they stumble upon. No matter how someone comes to obtain a business card from you, you want your card to stand out from the rest.
A simple way to do this is with the simple use of brighter colors or bold designs. But you can take it a step further using texture and material to make sure your business card leaves a lasting impression. Try out designs using the following elements:
Die-cut designs to add texture
Heavier material to differentiate from other cards
Layered elements or embossing for flair
Added accents using foil or metallic material
A business card that stands out, coupled with a great in-person meeting, will help solidify your brand in the mind of your potential clients and partners. Don't design a card to be too minimal. It just won't stand out against the vast array of complex, interesting, and unique designs.
Business Card Faux Pas to Avoid
Don't catch yourself making these business card faux pas. While you might leave a good first impression, anyone looking back on your card will be put-off by mistakes such as spelling or grammatical errors.
Here's what you should watch out for:
Typos
Grammar mistakes
A wrong flip of card if double-sided
Low-quality images
Poor alignment of elements
Excessive variation to fonts
Distracting or difficult to read fonts
Cluttered information
Missing key information, such as email
Prevent these mistakes by double-checking your work and proofreading multiple times. It can be helpful to have a friend or colleague proof the design with you. It's easy to miss obvious mistakes when you've been looking at the same design and text for too long.
Marketing Your Business with Business Cards in the Digital Era
Even in the digital era business cards are still very much in use by businesses and professionals in all industries.
Use the free business card mockup options presented in this article to get started with the layout of your own business cards. If you've been using outdated business cards, ensure you get yours updated as soon as possible. An outdated business card isn't doing much good for your business.
Check out our other articles for more information on best practices for businesses of all kinds.