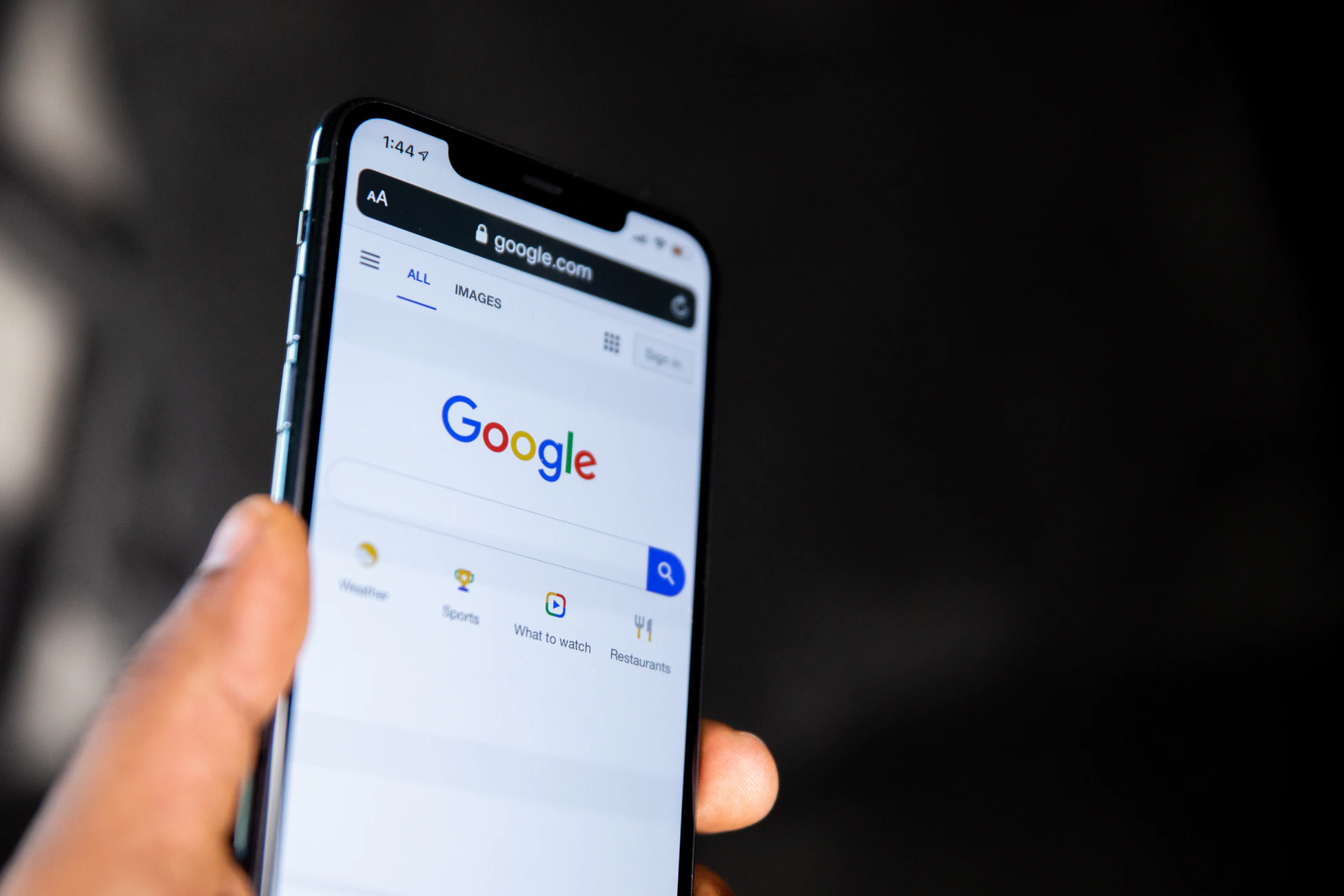 Google is a complex beast. Its algorithm is comprised of over 200 factors that affect your website's ranking on the search results page. None of those factors are to be sniffed at, but some do outrank each other in importance.
Below, we'll cover the ten most important Google ranking factors that you can't ignore this year.
1. Backlinks
In Google's eyes, each link that you gain back to your website is like a vote of confidence. The fact that your content has been referenced elsewhere proves to the algorithm that your website is trustworthy and full of valuable information.
A site that refers to your website is called a referring domain. The more referring domains you gain through backlinks, the more likely it is that you see your domain above your competitors when you check Google rankings on your targeted keywords.
However, your backlinks must come from relevant and authoritative sources in order for Google to improve your site's ranking. Let's say you run a golf merchandise website. Your backlink profile won't count for much if the majority of your backlinks all come from IT consultancy companies. A strange idea, but you get the picture.
2. Page Speed
With this ranking factor, it's less a case of 'fastest website wins', and more of a 'last one there is a rotten egg' situation. What that means is that your website won't be rewarded for its fast page loading speeds, but it'll be punished for sluggish speeds instead.
Google recently explained that websites should display content to users within 1.3 seconds. So, if your site can only generate content after that short window is up, you risk falling down the pecking order on the SERPs.
3. User-Friendliness
Google's algorithm, RankBrain, uses artificial intelligence to analyse the user experience and measure the user-friendliness of each web page. It looks at three main factors:
Click-Through Rate: the rate at which users click onto a website that's presented to them on the SERPs
Bounce Rate: the rate at which users visit one page then return to the SERPs
Dwell Time: how long the user spends on each page
If lots of users are clicking through to your website and sticking around for a while, this proves to Google that your content is matching their search intent. On the other hand, if users are visiting your page and then bouncing back to the results page, or not clicking on to your website at all, RankBrain will assume your website is user-unfriendly.
4. Content Depth
Google wants to rank content that provides lots of detail to the user. That doesn't mean writing lengthy articles – provide valuable information that helps search engine users find exactly what they need. That's where the depth and detail of your content can help.
By providing that much more detail than your competitors' pages do, you should soon find your website outranking them all. To understand the level of detail you should be providing, you can carry out Google searches yourself and check out the 'people also ask' boxes to understand the information that users are searching for.
For example, to create in-depth content for your golf merchandise website, you could search 'best golf brands' to then view the 'People also ask' boxes featuring questions like 'what are the best golf brands?' or other related queries. You can use these boxes to add detailed content that users want to see.
5. Mobile-Friendliness
Mobile search is taking over. In 2019, over 80% of users searched the internet using a mobile device. That's why Google is now ranking mobile-optimised websites above websites that aren't mobile-ready.
Most of the ranking factors in our list focus on the user experience, and mobile-responsive web design is no different. This involves creating a website with large fonts that are easy to read on small screens, and having your site reformat its content automatically depending on the device being used. It may sound tricky to implement, but all the best website builders come with mobile-responsive templates already.
6. Authority
Google uses something called a Search Quality Rater to assess the quality and authority of each web page. Within these search quality rater guidelines, Google mentions that websites should focus on E-A-T (expertise, authoritativeness, and trustworthiness).
That means Google will rank websites that demonstrate topical authority and expertise. In other words, your content is more likely to outrank your competitors if you focus on a specific area of expertise, rather than broad content that covers many bases in less detail.
7. Social Signals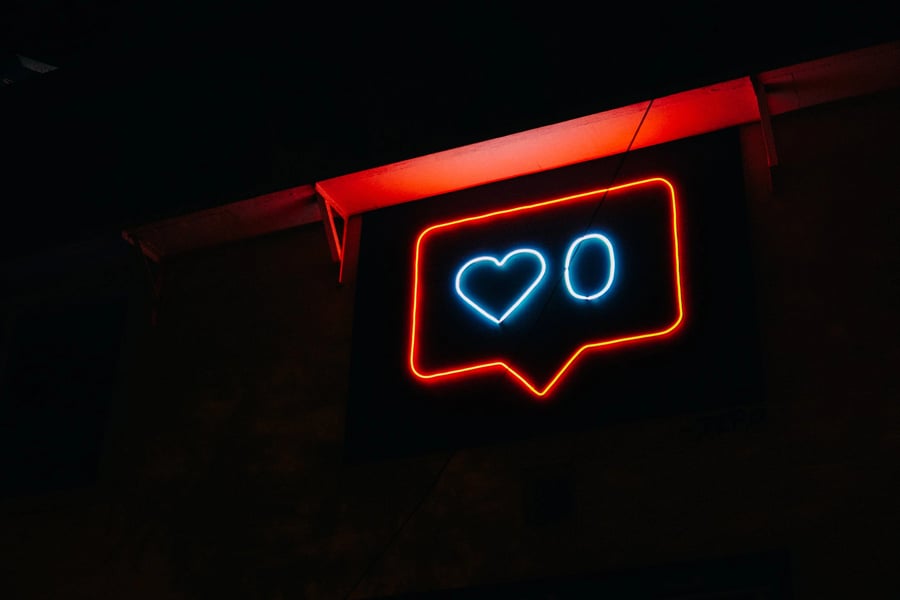 This refers to the number of shares, likes, and social media visibility that your web page is attracting. Social signals are similar to backlinks, in that they show Google that your content is valuable because it's being shared by others online.
For your next marketing campaign, then, you should aim to generate social media engagement. That will involve various marketing techniques such as posting daily, using images, creating competitions, building partnerships with other popular brands, and monitoring your content's performance on social media with the help of tools like Hootsuite.
8. Content Accuracy
This one's quite self-explanatory. Do you think your content is likely to rank on the SERPs if you're providing inaccurate information? Absolutely not.
Also, if Google started ranking inaccurate content, then users would flock to other search engines instead.
Inaccurate content can be more than just inconvenient for the user. Let's say a user searches for 'paracetamol daily dosage'. If Google were to rank inaccurate information for this particular query, then the user's health and wellbeing could be at risk.
Google will judge the E-A-T of your website to determine the accuracy of your content. For example, Google might analyse the number of backlinks or social signals you have obtained to get a measure of how accurate your content is perceived to be by others.
9. Technical SEO
Without getting too technical, this ranking factor refers to the crawlability of your website – or, in other words, how easy it is for Google to interpret and understand what your web page is all about, and where to rank it.
Technical SEO techniques include optimising your URLs by including keywords, ensuring your page speed is up to scratch, building a structure of different web pages that is easy for the user to navigate, among many other actions.
10. Page Security
Google announced in 2014 that HTTPS, or page security, would become a ranking factor. While it's considered a somewhat 'lightweight' ranking factor, ensuring that your website is secure could be the tipping point in Google's decision to rank your website over a competitor page that's not secure.
To protect your website, you must purchase an SSL (secure sockets layer) certificate from a provider such as Let's Encrypt. This certificate will encrypt sensitive information that is passed between the user and your website, such as the customer's credit card information.
If your site is not secure, then Google Chrome will blemish your URL with a 'not secure' tag, which wouldn't bode well for trustworthiness of your website!
11. On-Page Factors
Text-based content is the easiest type of content to read by Google bots. Because of this, Google relies heavily on this content to assign the subject of the page. Once a search is made, Google will look for relevancy signals to that query using on-page content.
Listed below are some of the major on-page factors that can increase rankings on Google:
Title Tags: H1s matching search queries have shown to correlate with higher rankings for that keyword. Include title tags like H2 and H3 as well.
Content Length: Content length has been shown to correlate with the SERP position. In a video by Google's Martin Splitt, he suggests that more content could increase rankings, as it is more likely to hit relevant keywords.
Outbound Link Quality: Good quality outbound links can show Google the article is well researched and authoritative, a core component of E-A-T. However, too many outbound links can lead to "leaking" of link juice that can lead to less ranking power.
Keyword Density: Google uses the number of times a keyword is mentioned in order to decide relevancy.
LSI Keywords: Latent Semantic Indexing keywords aren't a ranking factor per se, but they enable Google to better understand the subject of your page.
12. Meta Data
Much like on-page factors, Google reads the data to extract relevancy to certain topics. For this reason, you must include your targeted keywords within your meta titles.
For a while, Google has been saying they don't use meta descriptions as a ranking factor, but this doesn't mean they shouldn't be optimised. Click-through rates are a ranking factor, and these can be increased by making meta descriptions more eye-catching and engaging. In turn, engaging meta descriptions are an indirect ranking factor.
13. Internal Linking
Much like external backlinks, internal links to pages signifies to Google that those pages are important, potentially increasing the rank for those pages.
Both the quality and quantity of internal links are an important factor when trying to pass authority to pages.
There is evidence to show that internal links also pass link juice from external backlinks. It is a popular technique among SEOs to internally link popular "linked-to" content pages to important service pages.
14. Duplicate Content
Duplicate content can have a significant negative effect on rankings, especially when no canonicals are mentioned. If Google suspects your site of plagiarism, you could expect to see rankings drop across your website. Even slightly modified content could still result in an algorithmic penalty.
The same logic can be used for metadata too. Having the same meta data as other websites on Google's index may lead to a decrease in organic visibility across the site.
15. Mobile Usability
Ever since Google's mobile first indexing, building and optimising websites for mobile has become increasingly important.
Some factors that Google takes into account when analysing a website's 'mobile usability' include responsive viewports, button sizes and positions and text size.
Google greatly rewards sites that have a responsive mobile site and penalises sites that do not.
Conclusion
It must be remembered that not all of these factors have been confirmed by Google. Many have been deduced by correlational studies over many years. Remember, Google is like a black box. We know certain techniques do increase rankings, but we are not entirely sure how!
The list could go on (remember there are over 200 ranking factors), but we will leave you with one last piece of advice for your SEO.
You must try to appease both the user and Google with your content in order to rank effectively. That means creating content that users love to read and share, and that Google finds easy to analyse and rank. In summary, the perfect SEO campaign will find a balance between user and Google-friendliness.
If you abide by these fifteen ranking factors, then you'll find that your web pages will soar up the SERPs in no time.