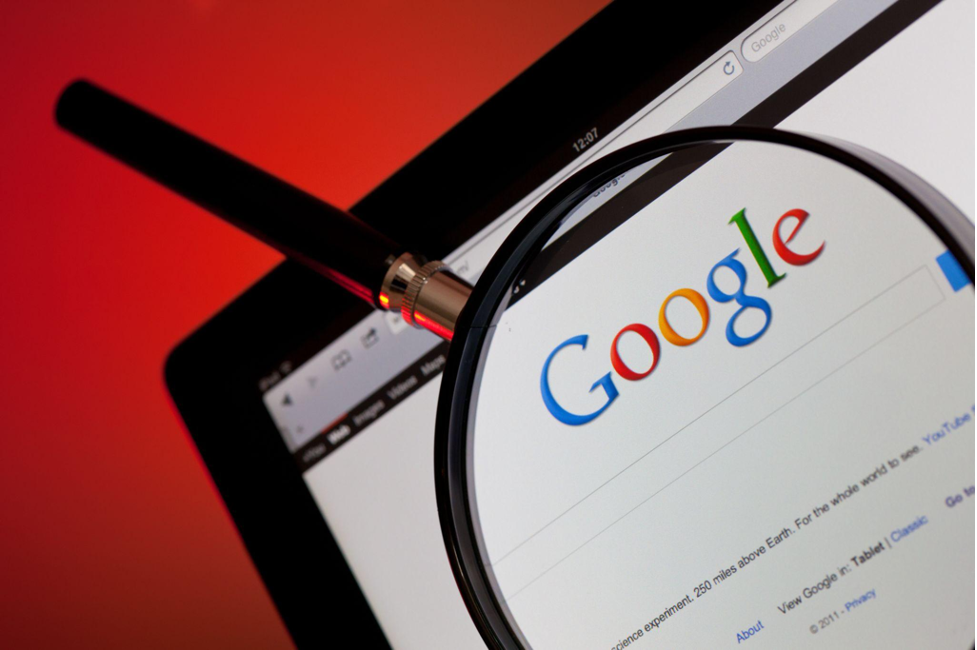 Whether you're a decades-old brick-and-mortar store just starting to sell online or a strong up-and-coming eCommerce shop, your business needs to be able to adapt and thrive in the digital ecosystem. Your customers finding your business's information and being able to interact with your brand online is simply the bare minimum in today's retail landscape. Google, of course, is the ultimate tool in brand searchability.
In this article, we'll highlight five of the most effective ways that you can get Google to back your business. Let's get started.
Why does Google matter to your online business?
Google is more than just a powerful search engine. It is one of the most well-known, trusted, and frequently used online resources. With this website holding 90% of the global search engine market, it has nearly become synonymous with internet usage itself. The majority of your shoppers will likely find your online business through Google.
Being seen by Google is also an excellent way to give your business some validity. As previously mentioned, Google is a highly trusted source for many people. Users see the top results of a search as worthy, credible sources. If your company isn't visible through Google, many people may perceive it as less legitimate.
That said, getting your business acknowledged and ranked by Google isn't always as easy as it sounds. Not keeping on top of your content's quality or implementing SEO best practices could keep your site from reaching the top where it belongs.
However, getting this search engine to show your business in search results is only part of the equation. You also need to ensure that your customers can leave visible reviews through Google and that your shoppers can purchase and search for products with services such as Google Pay and Google Shopping.
With these tools, you will enable your customers to find your business and make it easy for them to acquire all the necessary information they need to interact with and purchase from it. This helps your business to stay competitive and agile in the digital world.
While these assets can seem somewhat intimidating to use, they can become an invaluable part of your business strategy. Once you take the first step, you will quickly understand how to use them more intuitively.
How To Get Google to Back Your Online Store in 5 Steps
Your store's Google results will often be a customer's first impression of your business. You can think of it almost like a phone book or magazine listing. Suppose your clientele can't quickly find the information they need about your business through this results page. In that case, they may give up the search entirely or even decide that your business isn't trustworthy enough to patronize.
With the following steps, however, you will be able to quickly give your business the visibility and credibility it needs to attract and retain customers.
1. Claim your Google My Business page.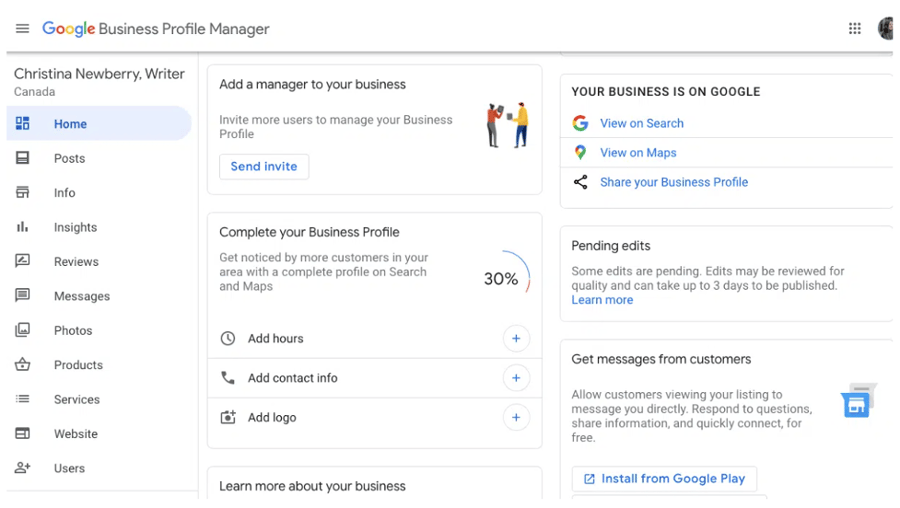 Source: Hootsuite
Google business listings are an excellent way to gain more visibility through the search engine. To give you an idea of how ubiquitous this tool is, studies show that 64% of shoppers have used GMB to find details on local businesses. This will allow your business to show up on Google Maps and provide your shoppers with your profile information (address, contact info, business hours, etc.). Above all, Google My Business is a tool to help you manage and optimize your listing.
Google My Business also has various powerful tools available to help you optimize your SEO and expand your online presence. This includes:
Doing keyword research
Performing local SEO
Setting up alerts relevant to your business
Quickly engaging with your customers
Once your page is set up, your company will experience a whole new world of visibility and support.
2. Sign up with Google Customer Reviews.
Source: Search Engine Watch
Google Customer Reviews can be an extremely valuable resource for interacting with your clientele. In recent years, Google has become the consumers' review site of choice, with over 60% saying that they are likely to check Google reviews before visiting a business location.
At its core, Google Customer Reviews is a free service that allows you to quickly and easily collect feedback. This program's emphasis lies on providing legitimate ratings, helping to provide accurate, trustworthy scores for eCommerce websites. This is done by ensuring that reviews only come from authentic clientele. Your new customers will no longer have to hunt through third-party sites to assess whether your business provides a quality experience that is up to their standards.
The program encourages people that have already purchased from your store to leave a review by displaying an offer at checkout. Once they have opted in, they will receive a survey in their email. Unlike Google Reviews, Google Customer Reviews are an eCommerce-only system in which Google acts as an authority for collecting and displaying customer feedback.
Once you have integrated with Google Customer Reviews, you will receive a badge stating that you are affiliated with the program. This will serve as a useful shorthand, showing that your business can be identified with the Google brand. Your seller and product ratings may also be displayed alongside this badge.
3. Implement Google Pay for purchases.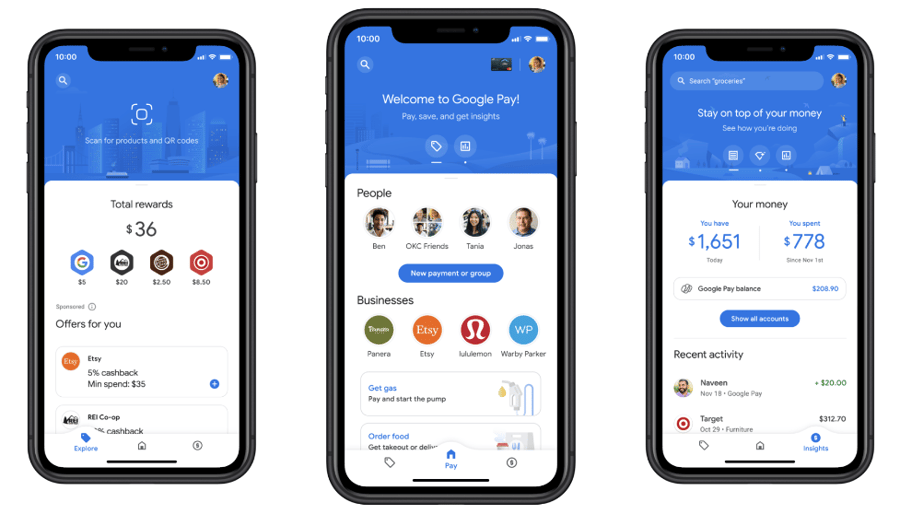 Source: TechCrunch
By diversifying your payment options, you can accommodate customers who would be more comfortable with alternative ways to pay. After all, the inability to pay with the preferred payment method is one of the main reasons for cart abandonment — and an issue that can be easily remedied with today's technology.
Many customers are reluctant to enter their credit card information directly into a website. This process becomes even more inconvenient when shopping on a mobile device. Naturally, the use and appreciation of digital wallets have spread because of this. By storing customers' payment information for use at any participating retailer, they open up a whole new world of convenience and security.
Enter Google Pay, a robust digital wallet that combines features of the old Google Wallet service with Android Pay. Any Android device or Chrome desktop browser user can use this tool to shop online, as long as it's implemented on the online store where they're currently shopping.
Where once your customers would have to spend minutes inputting their payment information for every transaction, they can now pay in a single tap with their saved information through one of the most trusted companies in the industry.
Some other benefits of implementing Google Pay include:
Transaction details that show how much you've earned through Google Pay
Business-only rewards
Money sent to your account with no fees
Clean, easy, user-friendly design
Trusted, high-level security
4. Get listed in Google Shopping.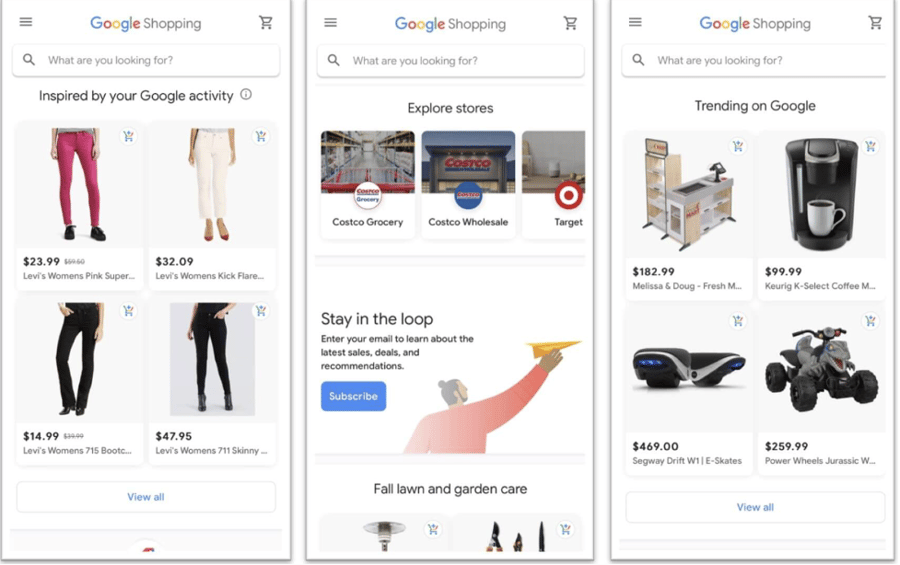 Source: Search Engine Land
Google searches account for a significant percentage of product discovery. With Google Shopping (previously known as Froogle, Google Product Search, and Google Products), your customers can find what they're looking for at the best price. By getting listed in Google Shopping, search results for your product will appear to people who may not have seen your website, or even heard of your website, otherwise.
To get your products listed in Google Shopping, you must add them through your Merchant Center account. This will become the central hub that will help you manage your various products' information. Ecommerce platforms like Shift4Shop simplify this process by allowing you to export your products directly to your feed rather than adding them manually.
Once you have your feed running, Google Shopping will automatically generate the most relevant keywords and search terms for you to display on your ads. This will be based on the information in your feed.
This tool even allows you to implement negative keywords, which can help you avoid shoppers that may not be looking for what you have to offer. For instance, if you are selling floral cakes and do not wish to pop up in search results for floral ice cream cakes, you can add "ice cream" as a negative keyword.
Overall, Google Shopping is an excellent tool for increasing traffic to your business and driving new sales.
5. Use Google Analytics.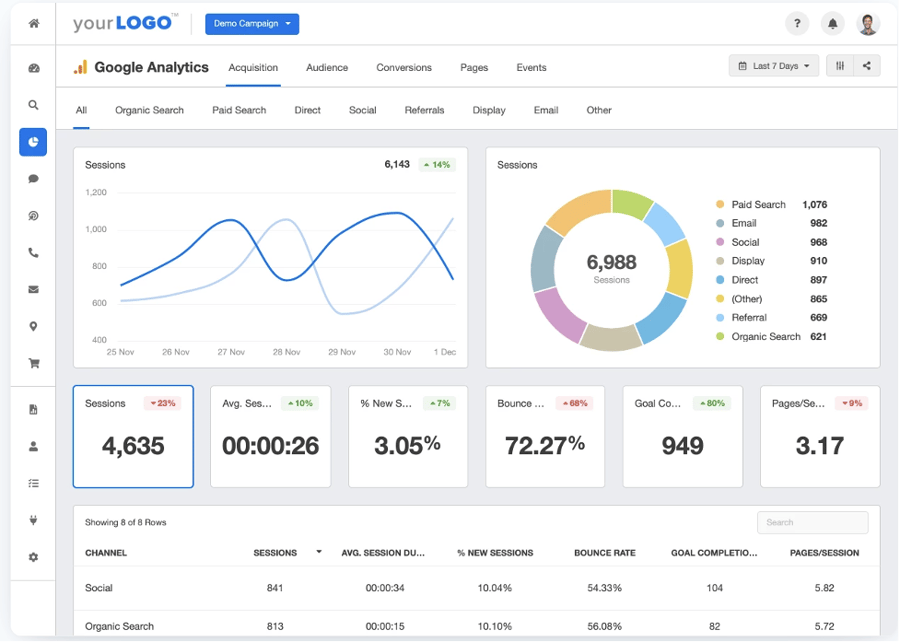 Source: Agency Analytics
Every merchant would love to understand what their patrons are looking for in their shopping experience and why they made certain choices during it. This information would help any business stay ahead of the curve on changing consumer behavior. Fortunately, there are methods for acquiring real-time data with which you can make a decision as a business owner.
Unlike many other Google services, Google Analytics is not customer-facing. This tool provides detailed, actionable, valuable insights into your website's visitors. Information like where your visitors came from and what led them to you (which ads and links they came from) can be found with this tool.
Google Analytics is a tool that can be integrated with your Google My Business software and give you invaluable data about your website visitors and customers, creating profiles for each. You will know their geographic location, whether they're first-time visitors or repeat customers, the search terms they used to find you, and so much more. This tool also gives you visualizations in the form of graphs that allow you to intuitively understand the direction your efforts are headed.
With these data points, you can measure various trends and see which products/pages are gaining traction. You can also observe and track multiple points of your customer journey, helping you to assess why they made their final decision. This can lead to actionable strategies that allow you to meet your shoppers where they're at.
For more advanced tracking of shopper activity in your online store, you may want to set up Google Analytics Enhanced eCommerce.
Final Thoughts
Running an online business comes with rules and challenges that people who exclusively sell through brick-and-mortar locations may not experience. You likely will not be able to, nor want to, purchase an ad on any local billboard or magazine. You are not meeting with your customers face to face, eliminating possibly vital opportunities for getting to know them.
However, Google has various powerful tools available to businesses that can help them increase sales, gain valuable insights, and maximize their ROI. With these resources available, you will be able to have the information and instruments you need to help you stay competitive.
Once you start using these Google tools, you will grow to have a better understanding of what they can do for you. Soon enough, with the right strategies, your business will start to see gains.