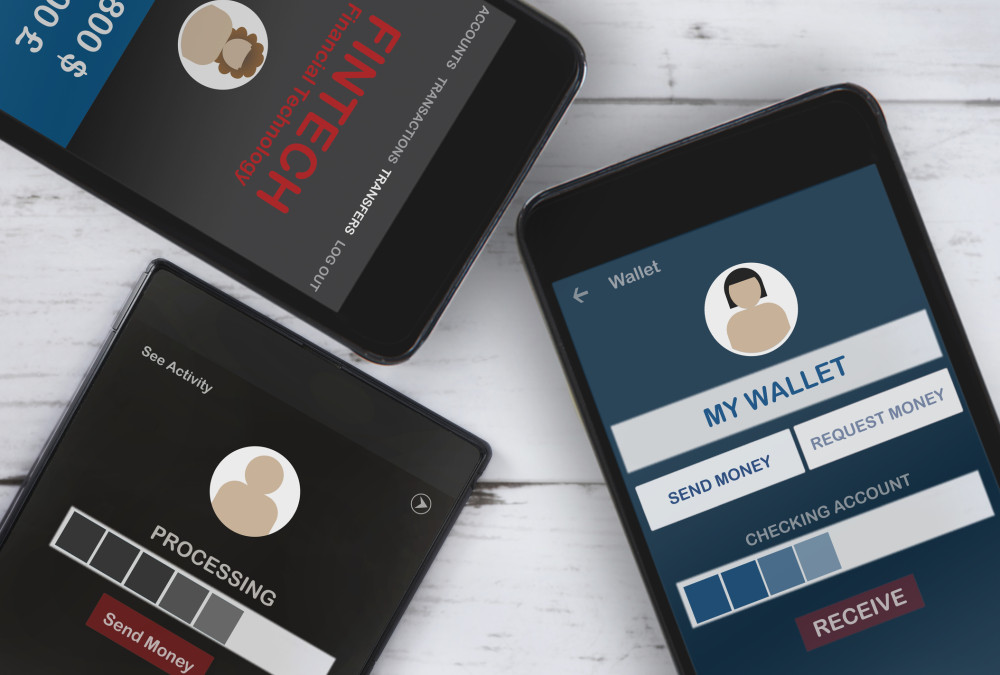 For eCommerce today, the name of the game is mobile. More shoppers will visit your online store from their smartphone every year, and if you're not catering to them, you're missing out on some serious conversions.
One of the quickest ways to raise your mobile conversion rate is by accepting payments through digital wallets, which are convenient services that allow a customer to save payment and shipping information for later use. Credit card details are not shared with the merchant, which makes users of digital wallets more likely to feel safe shopping at unknown stores. The risk of their details being stolen simply isn't there.
Digital wallets offer a level of convenience and security that mobile shoppers find very attractive. In fact, by adding digital wallets to your store, you can triple your mobile conversion rate — an idea that should appeal to even the most reluctant online merchant!
Here are the top three digital wallets you should strongly consider adding to your online store right away.
PayPal
PayPal is the most popular digital wallet, with over x million users. It's been around long enough to make it instantly recognizable to a significant portion of your customer base. PayPal offers several options to customers — they can keep a cash balance in their account as well as link several cards and a bank account to it. When the customer pays, they only have to confirm their PayPal password and have the option of choosing their funding source.
Benefits of accepting PayPal stem from its popularity and reputation. As the most commonly-used digital wallet, customers are likely to be familiar with it and use it frequently. For many people, it's the only digital wallet they have, and it still gives them the convenience of not having to enter their credit card number. As a popular solution a Paypal shopping cart is integrated with most websites. The downside is that PayPal does charge merchants a small transaction fee, but that doesn't outweigh the benefits of including it.
Amazon Pay
Amazon Pay provides a means for customers to make payments using the information they already have stored in their Amazon account. Considering 93% of mobile shoppers already have an Amazon account, you'll find that Amazon Pay is an extremely popular payment solution among them — and appealing to mobile shoppers is your first priority.
Millions of shoppers trust Amazon with their personal information, and by adding Amazon Pay to your store, you'll inspire the same trust. The appearance of the Amazon Pay button in your store's checkout builds a powerful association in the customer's mind, connecting your site with Amazon. After all, they already shop at Amazon — hence their stored information there — so buying from your store will feel natural. The only downside is the small transaction fee you'll be charged, but much like PayPal, Amazon Pay is so popular that you'll end up coming out on top regardless.
Apple Pay
Apple Pay is a digital wallet for Apple devices like the iPhone, iPad, and anything else that uses the iOS operating system. The iPhone is strongly preferred among serious mobile shoppers, and its market share is greater than Android and far exceeds Windows phones, so Apple Pay is worth paying attention to. Its usage of Touch ID, which recognizes the device owner's fingerprint, makes it one of the most secure digital wallets out there — and also allows for unparalleled convenience. A customer can check out with a single touch.
For a merchant, there's little that helps more with conversions than a single-touch checkout. And as a bonus, if your store is using eCommerce software with a perfect Apple Pay integration, your customers will never even see Apple Pay as an option unless they're on iOS — if shopping on any other platform, it simply doesn't appear, keeping your checkout uncluttered. With this information in mind, there's really no reason not to add Apple Pay to your store. It doesn't even charge you a transaction fee.
More Digital Wallets
These are the top three digital wallets, but there are many more out there, and they're all worth taking a look at. Every online store is different, and only you can truly know what's best for you and your customers. We've put together a free ebook to help you learn more details about digital wallets and other alternate payments. Check it out below!